This delicious and flavorful Eggnog Cake with Cranberry Orange Filling and Spiced Buttercream is the perfect dessert to serve at any holiday gathering.
When baking this delicious cake, the aroma from the nutmeg, cinnamon, and vanilla filled the air in my kitchen, which reminded me of the holiday season.
If you're lucky, you might catch me in my kitchen singing and dancing to Christmas music while I bake.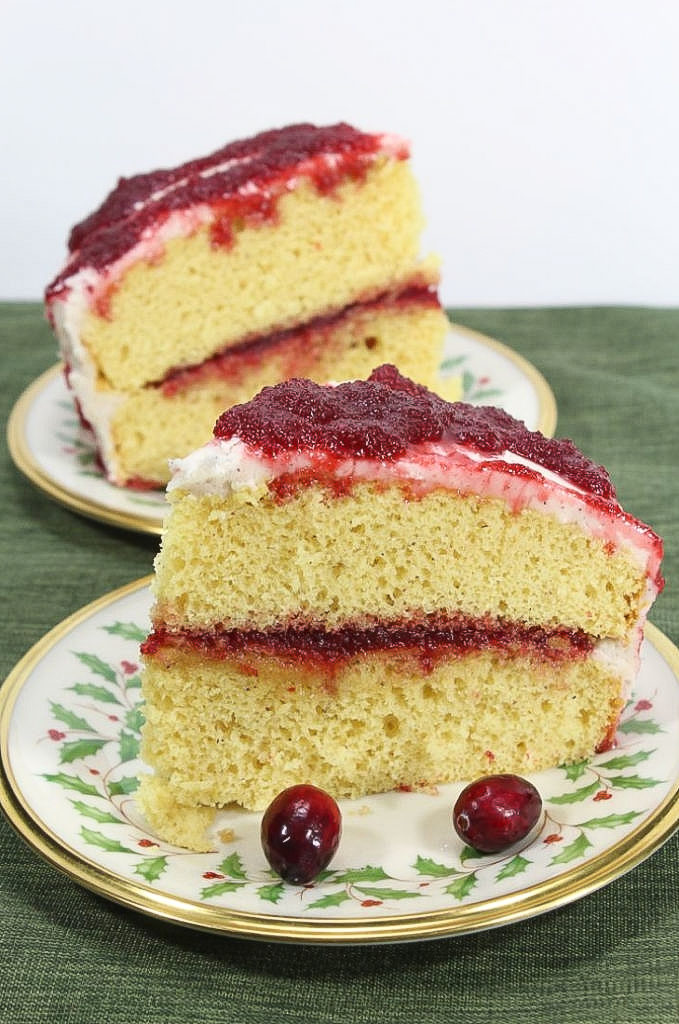 Not only does this Cranberry-Orange Eggnog Cake smell heavenly but, it's mouth-watering good.
Also it's a popular festive confection to serve during the holidays.
Of course, we used a store-bought cake mix and added a few ingredients to the batter to make it taste homemade.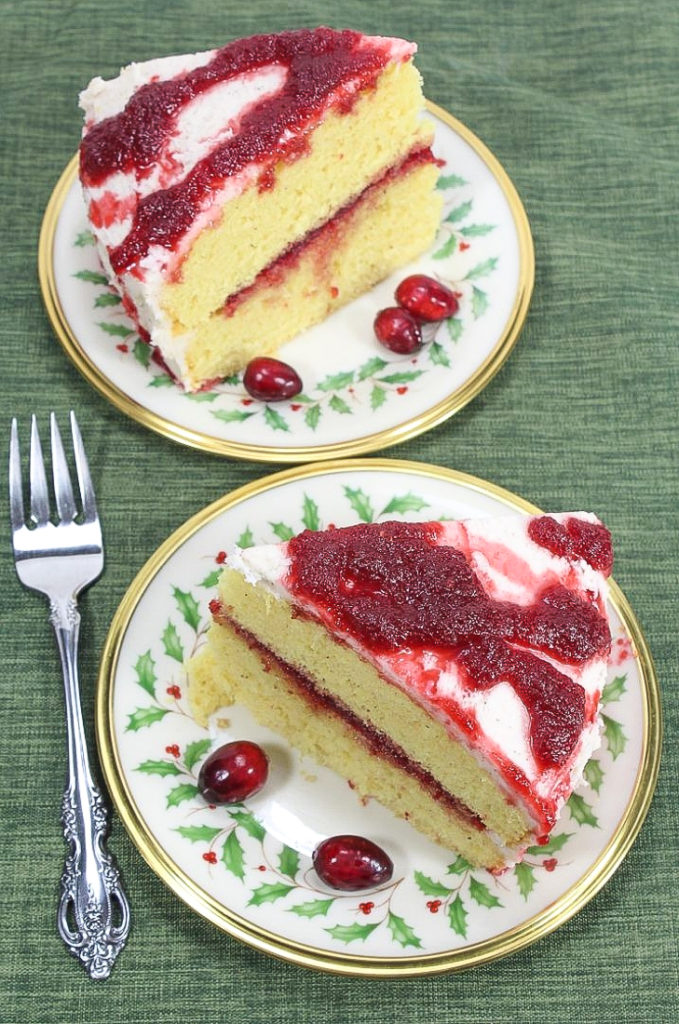 Honestly, nobody will know that you used a box cake mix unless you tell them.
Especially, since the filling and frosting is homemade filled with spices, fresh cranberries, orange zest, orange juice, and other tasty ingredients.
You could also use thawed frozen cranberries if you wanted, instead of fresh cranberries.
I promise you this cake will impress even the pickiest guest. It also looks pretty sitting on the dessert table, too.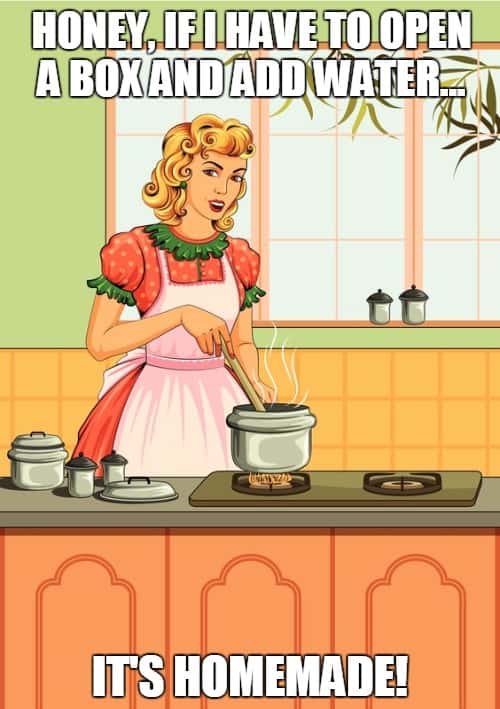 If someone questions you about the cake you could reply "If I open a box and added water, it's homemade"! I just love the cooking meme I made. Don't you?
Can you Make the Eggnog Cake with Cranberry Orange Filling Ahead of time?
Yes, the eggnog cake can be made in advance. Wrap each cake layer with saran wrap then store in the freezer until needed
The cranberry-orange filling can be made two days ahead of time, and store in an airtight container in the refrigerator. When you're ready to use the icing remove it from the fridge and let it sit on the counter for a few minutes.
As far as the frosting I suggest making it right before you're ready to spread it on the cake.
How To Make Eggnog Cake
First off all let me say I know it's not Christmas yet! But, it's never too early to enjoy this delicious fluffy cake!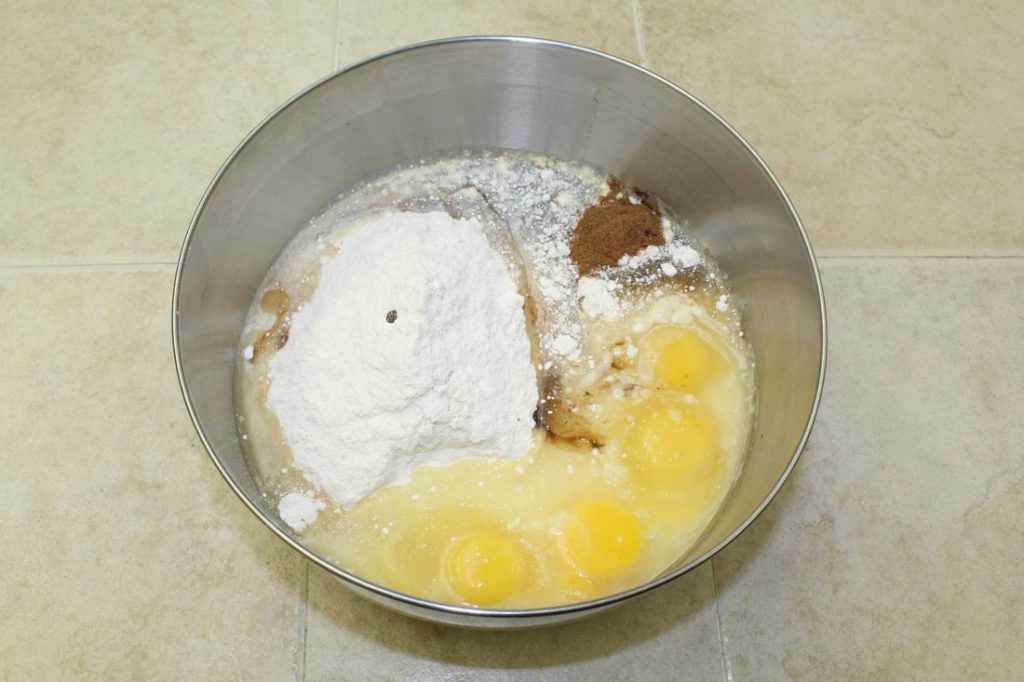 And if you come over to my house right now it literally looks like Christmas exploded in my kids bedroom.
He found our Christmas decorations and went overboard decorating his room ..LOL!
OKAY! now back to the cake. You'll need to dump a yellow cake mix into an electric mixer. Then add in some eggnog, vanilla extract, nutmeg, and eggs. Beat the ingredients on low speed until mixed.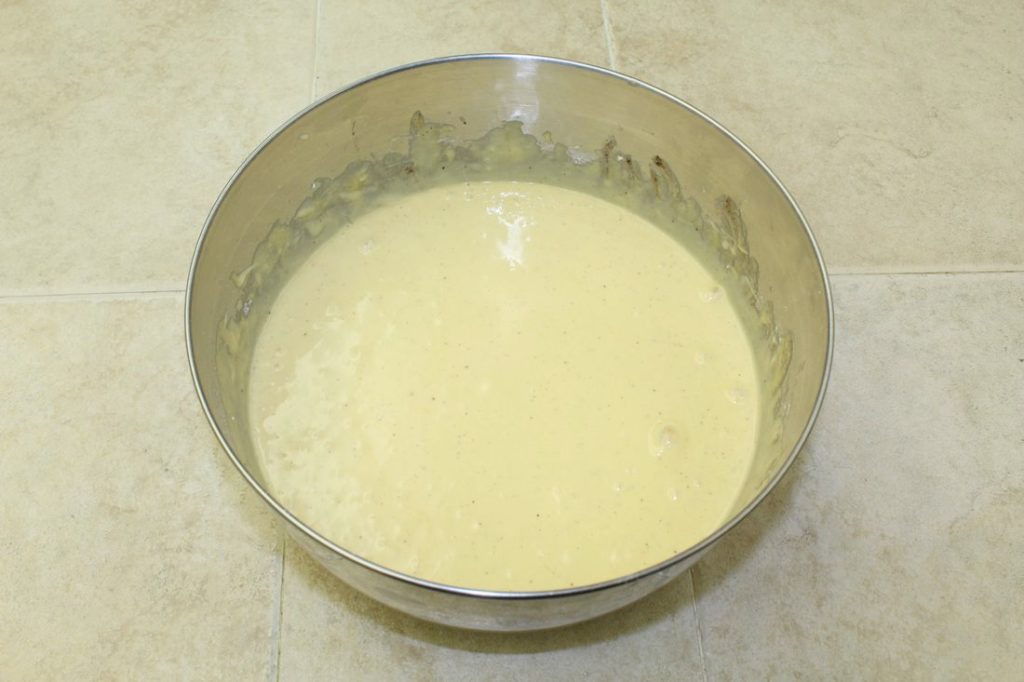 Next grease two round cake pans. Pour cake batter in pans and bake the cake in a 350 degree preheated oven. Once done remove and let cakes cool on wire cooling rack.
How to make Cranberry-Orange Compote Filling
To make this delicious homemade sweet cranberry orange compote filling you'll need to place some cranberries, zest from an navel orange, and orange juice into a blender and puree.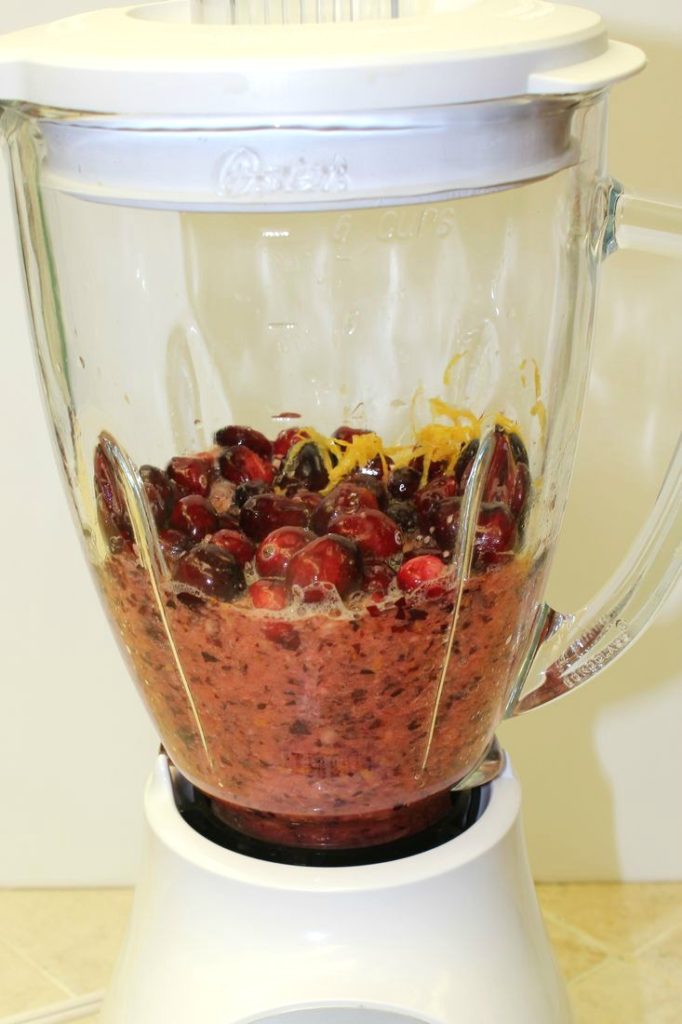 Then melt some butter in a saucepan and add some sugar, corn syrup and molasses while stirring.
Next, add in some allspice to the mixture and pour in the cranberry orange puree. Heat the mixture while stirring constantly and boil it down until its volume is reduced by half.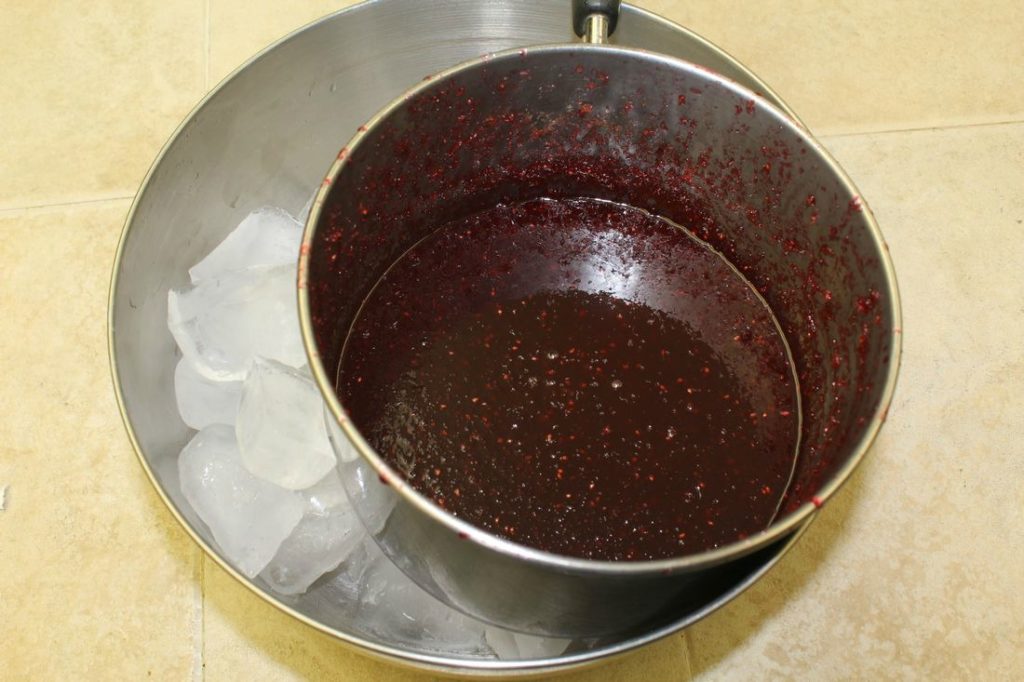 At this point, you will have a thick sauce that can be drizzled over cakes, vegetables, or meats to give them a sparkling cranberry orange flavor.
How to Make Spiced Cream Cheese Frosting
For the frosting you'll need to cream some butter and cream cheese together in an electric mixer until smooth.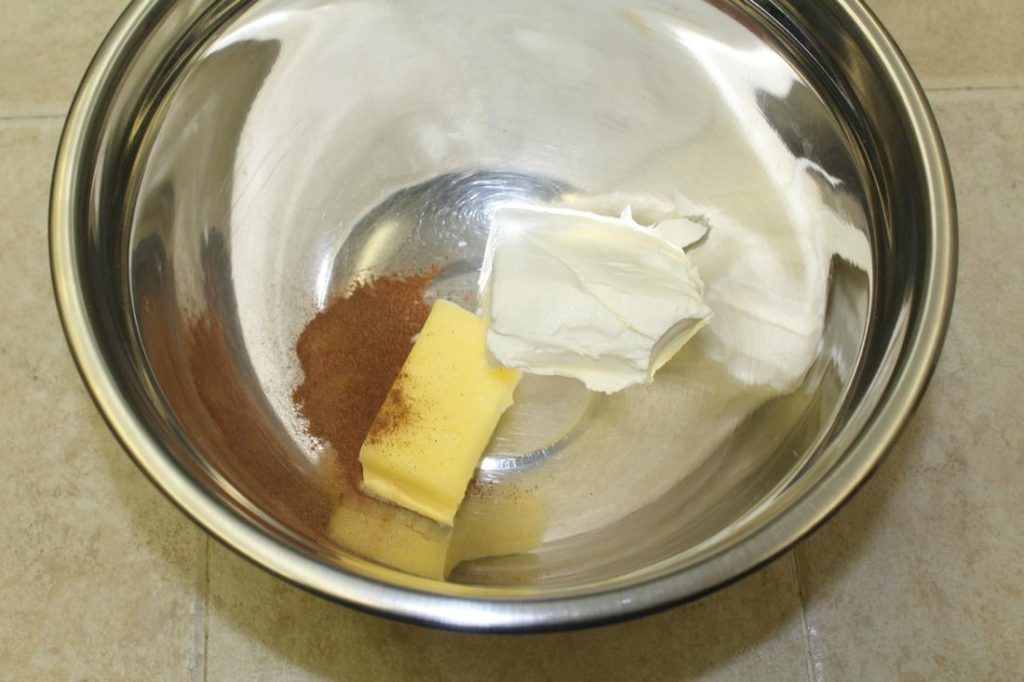 Next add in some sugar, nutmeg, and cinnamon and beat on low speed. Then add in some heavy cream and continue to beat on low speed until thoroughly mixed.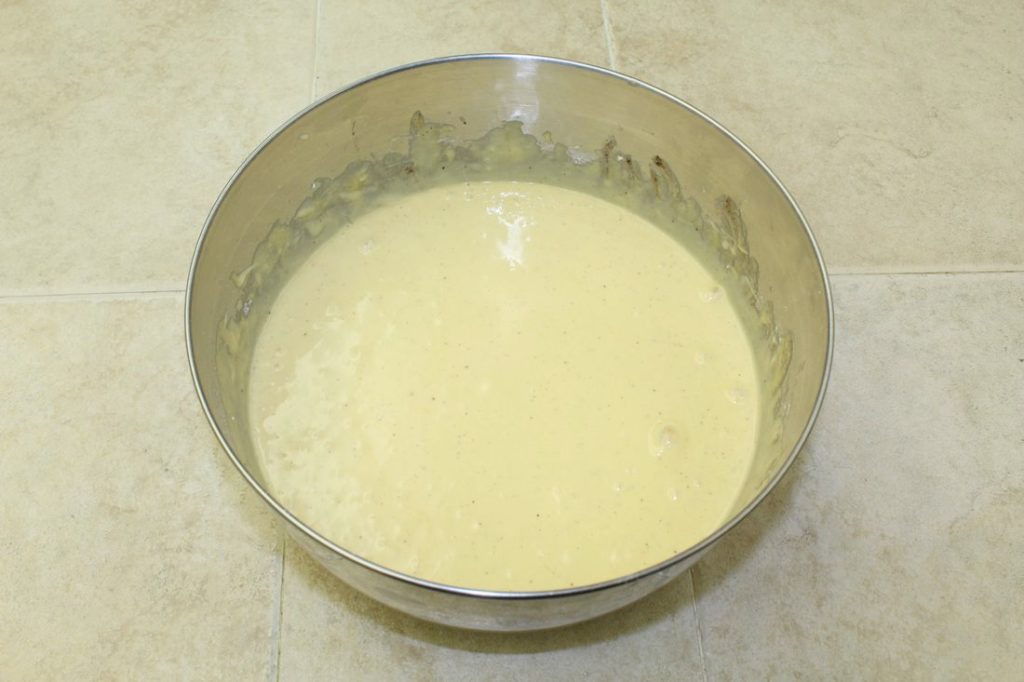 Add just a bit more heavy cream if needed – but be careful – it's easy to get too much!
Assemble the cake
When the cake layers are fully cool remove the first layer, place on a cake plate. Spread the Cranberry-Orange filling over this layer.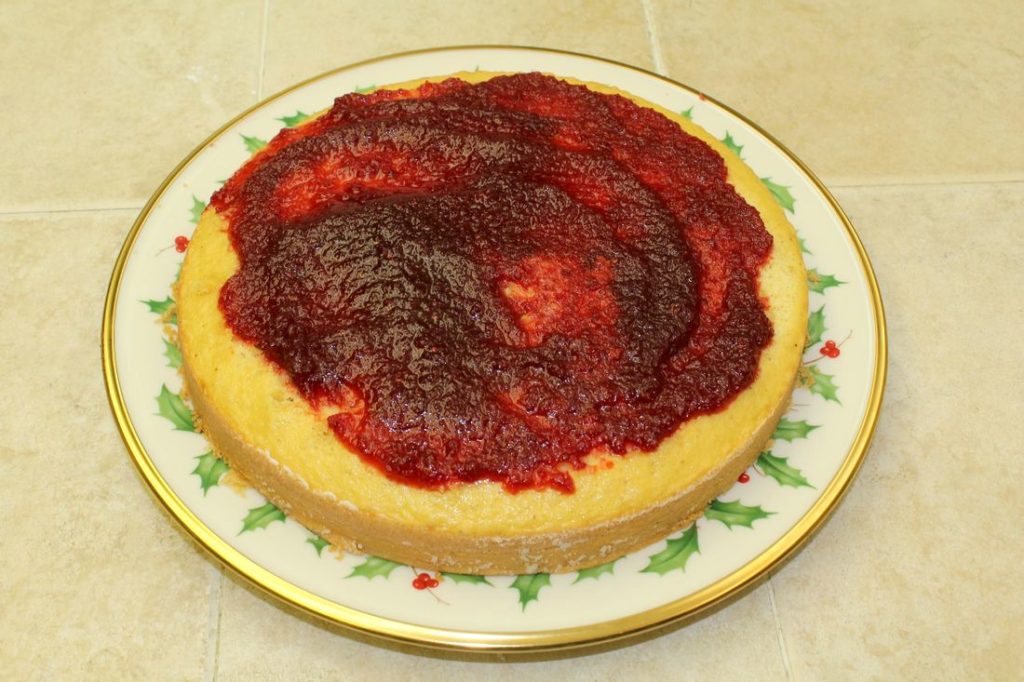 Place the top layer on top of the bottom cake layer with the filling. Next start frosting the top of the cake. Then spread the spiced buttercream frosting on the sides. Hint- use short light strokes to get a better finish.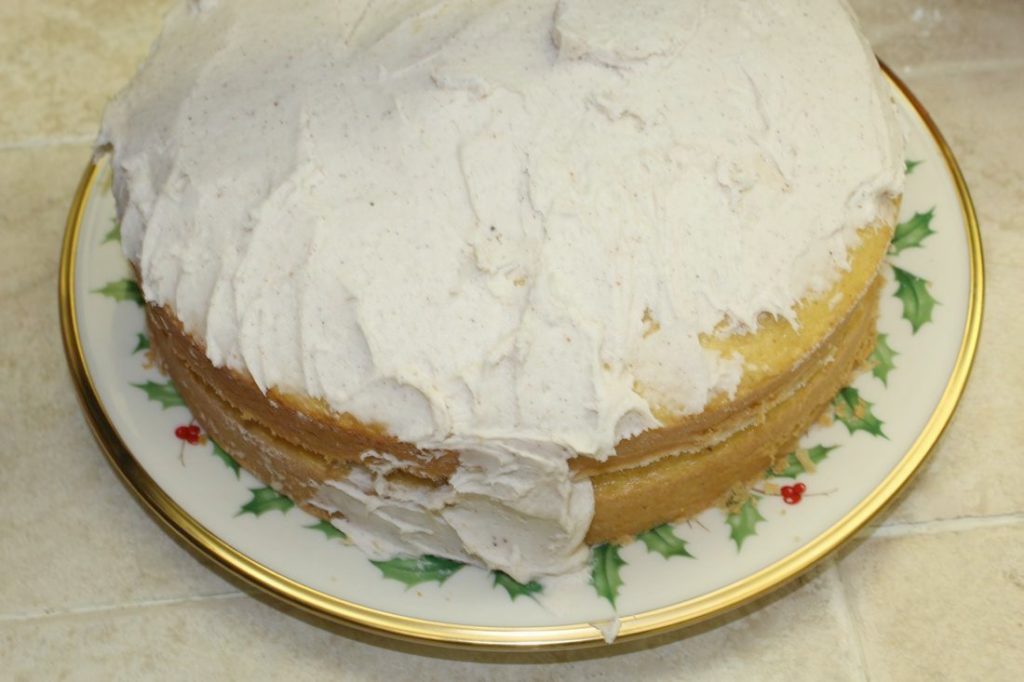 Last, add any leftover Cranberry-Orange compote filing to the top of the frosting as you desire or top with whole cranberries.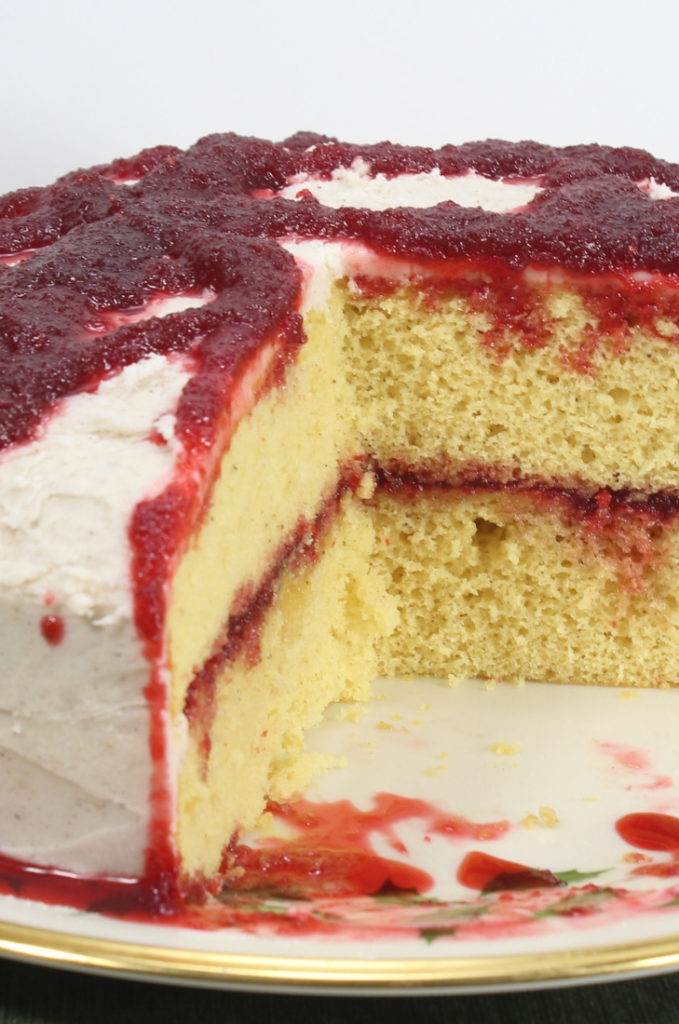 Doesn't this cake look AMAZING? It's perfect to take with you to an office party or any holiday gathering!
People will be begging for the recipe to this Eggnog Cake with Cranberry Orange filling and Spiced Buttercream frosting.
More Desserts
Pin Me