Learn how to make this fun and festive DIY Halloween Pumpkin Topiary. It's the perfect Halloween decoration to greet guest for Halloween.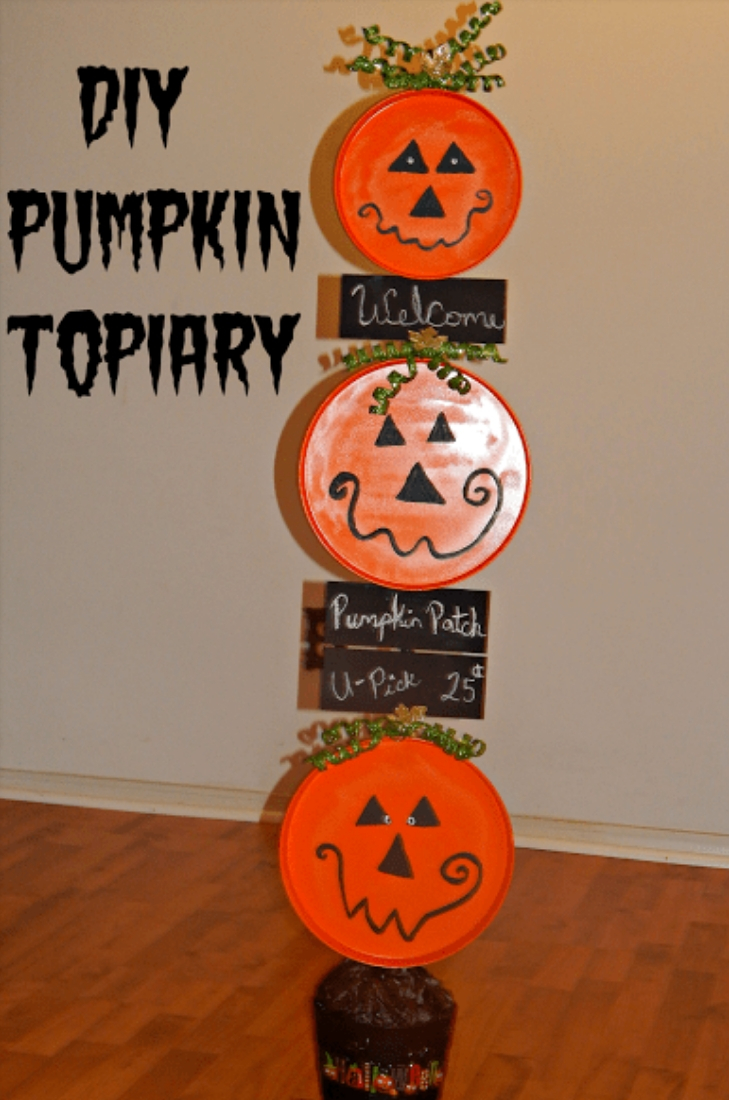 Do you like to go to the pumpkin patch and pick out pumpkins? My family sure does! October is one of our favorite months of the year!
We love going to the Pumpkin Patch, and we also love making Pumpkin Crafts.
That's why I decided to make this Pumpkin Topiary. Of course, I'm going to show you how I made it!
I originally planned on making the Pumpkin Topiary without chalkboard signs. But, I kept thinking the topiary needed chalkboard signs to greet people that came to our front door.
Supplies for the DIY Halloween Pumpkin Topiary
4ft. wooden dowel
flower pot
3 burner covers (from Dollar Tree)
quick dry cement
chalk paint
orange paint
black paint
white paint
small paint brush
green sparkle curly floral pick
3 sparkle leaves
chalk
hot glue or adhesive
black tissue paper
How to Make the Pumpkin Topiary
1. Paint the flower pot and let the paint dry. We used chalkboard paint.
2. Mix the cement according to the directions. Next, put the wooden dowel into the flower pot with the cement and let dry for 12 hours.
Clean any cement off the flower pot if needed.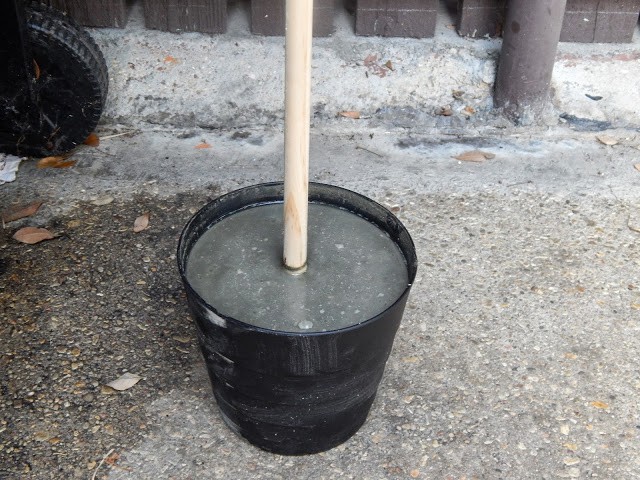 3. Spray paint the wooden dowel with the chalkboard paint after the cement hardens.
4. Spray paint the burner covers with orange paint Once the covers dry use the black paint to draw on the pumpkin faces.
5. Glue the burner covers onto the wooden dowel.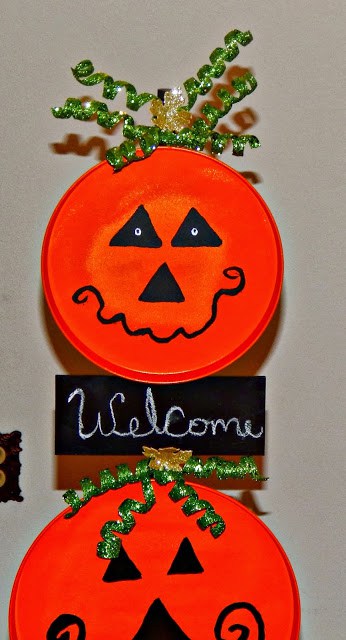 6. Glue on pieces of the sparkly green floral pick and the leaves.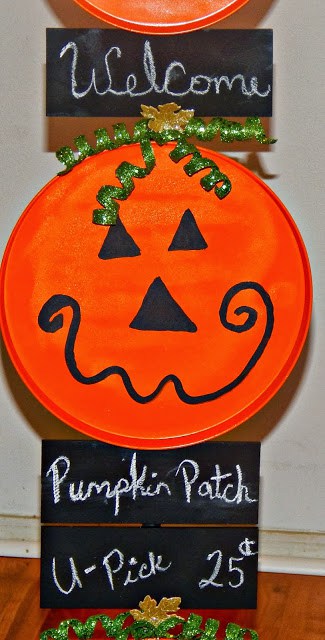 7. Spray paint the wooden plaques with the chalkboard paint and let dry.
Next, use the chalk to write on the signs the glue the signs to the dowel.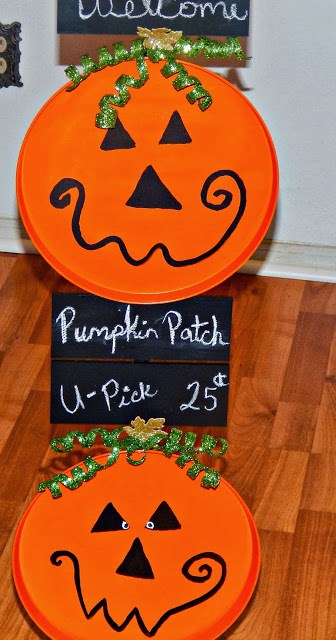 Isn't the pumpkin topiary cute? It's such a fun and festive way to decorate for Halloween.  

I'm really happy with the way the topiary turned out. Go ahead make your own Pumpkin Topiary!
I love that this project was fun to make! Most of the supplies came from the Dollar Tree or I had supplies from previous craft projects left over.