This Chalkboard Mason Jar Christmas Gift is an easy and fun DIY project to make for Christmas gifts for friends and family.
If you're looking for a fun way to give a gift this Holiday season these Chalkboard Mason Jars are it. A great gift for neighbors, co-workers, or anyone on your list!
Fill it with your favorite treat, candy, popcorn, or trail mix the ideas are endless. I love making gifts for friends and neighbors and thought these jars filled with candy would be a sweet treat.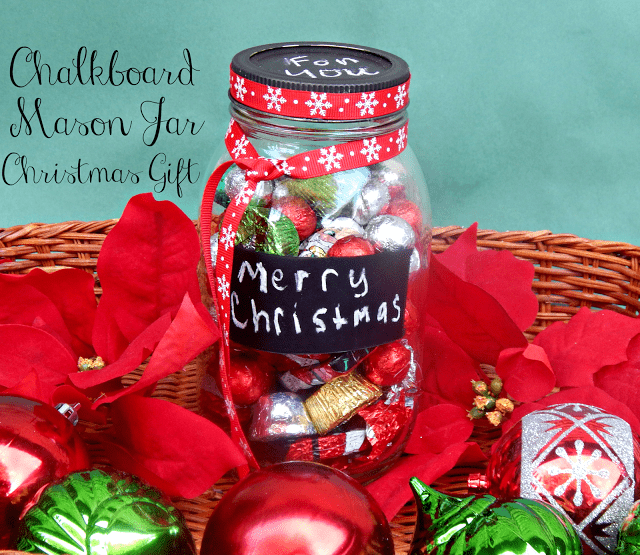 What you need to make the Chalkboard Mason Jar
Mason  Jar
Ribbon
Chalkboard Paint
Painters Tape
Ribbon
Chalk
Candy
How to make the Chalkboard Mason Jar Christmas Gift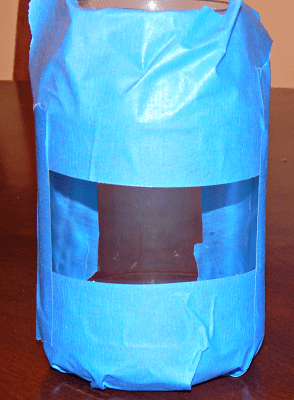 Clean and dry your mason jar. Next, use painter's tape to cover the jar leaving a spot where you want your chalkboard.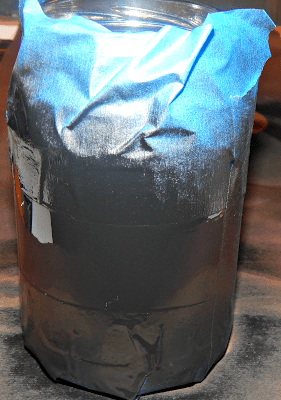 Next, spray paint your Mason Jar with your chalkboard paint and let it dry. After the chalkboard paint dries carefully remove the tape. Don't forget to paint the top of your jar, too!
* The next few steps I forgot to take pictures. I apologize!
Finally, fill the jar with candy . Replace the lid. Glue the ribbon around the lid and jar. Write your message with the chalk on the lid and on the jar. Your done. Stand back and admirer!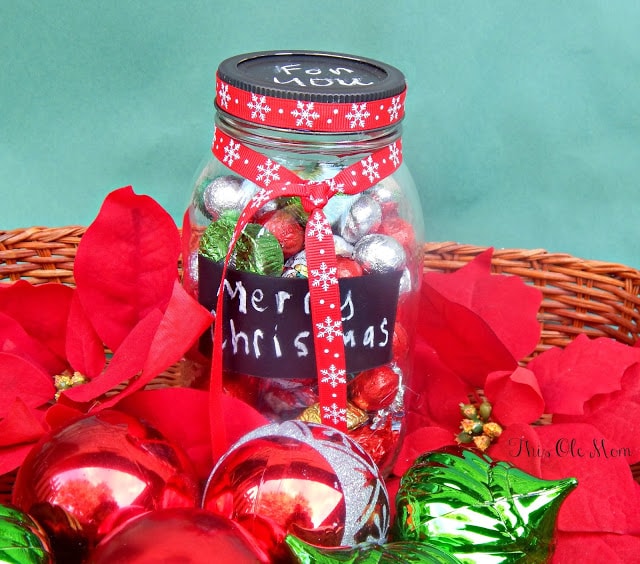 What message would you write on your Mason Jar?