Learn how to make these easy Campfire Zucchini Foil Packets. The foil packets make an excellent side dish to serve with any camping meal.
You could even make the Zucchini foil packets ahead of time.
Just store the foil packets in an ice chest or fridge until you're ready to cook them on the campfire.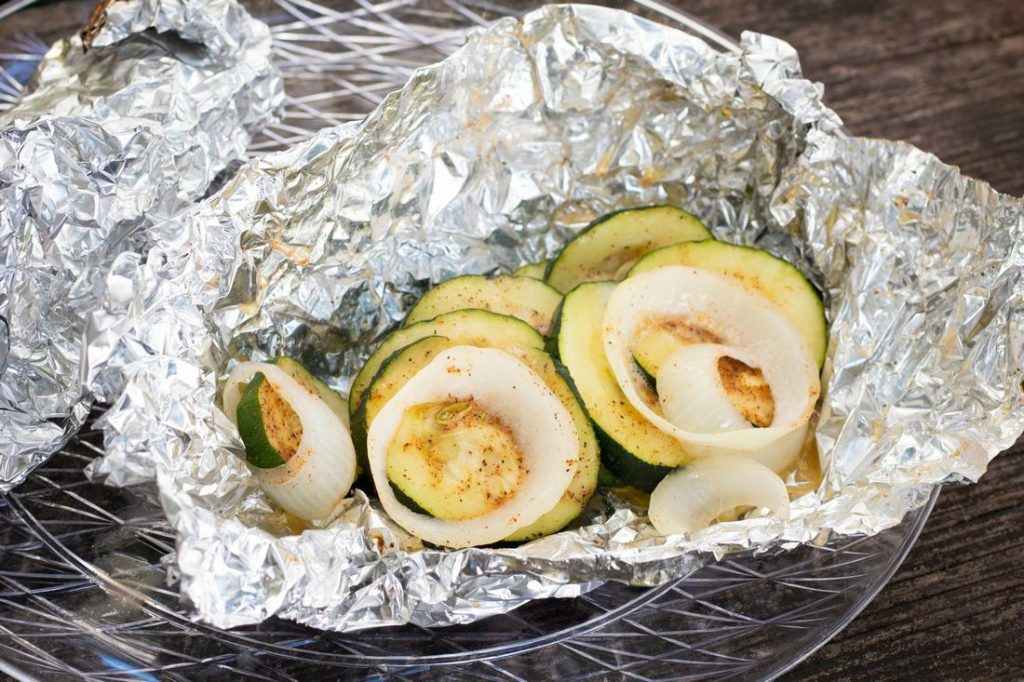 If you don't like zucchini, you could use yellow squash instead.
Sometimes when I make the foil packets I use both zucchini and squash together.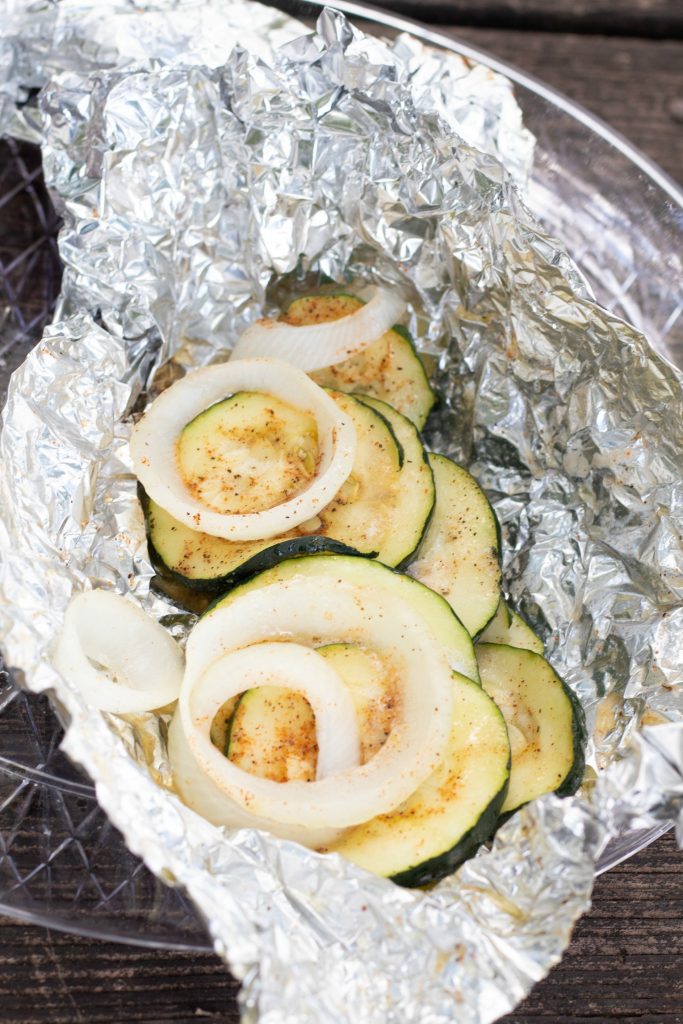 It just depends on what vegetables your family enjoys the most.
We even add bell peppers and mushroom sometimes to our foil packets.
The veggie foil packets make a great vegan-friendly meal by itself too.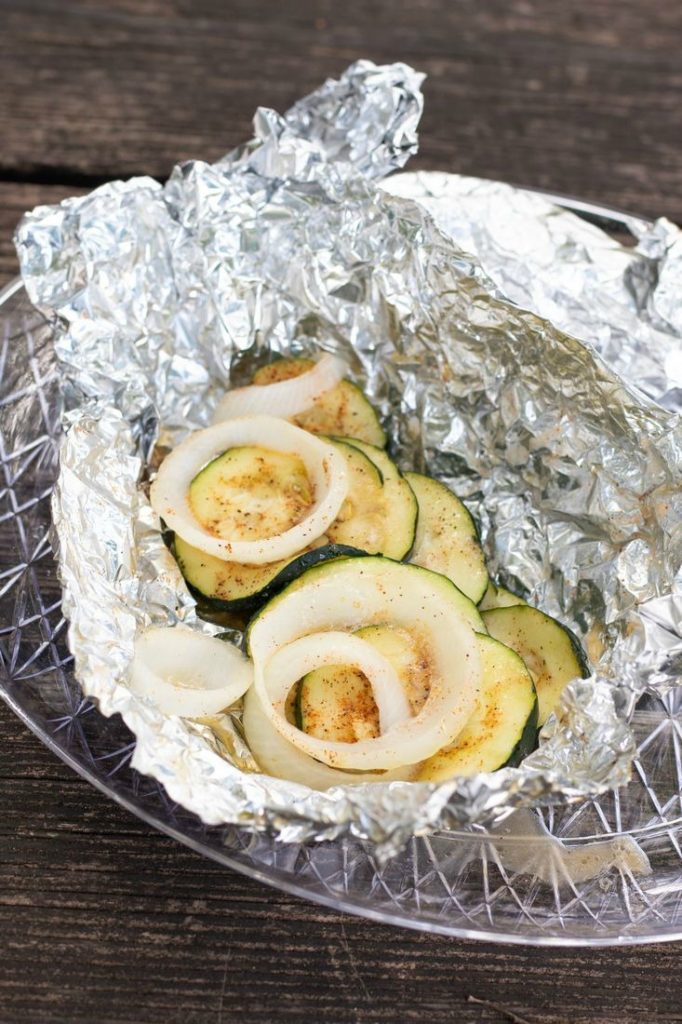 My family always makes foil packets when we're camping.
The foil packets are easy to make, and it saves us from having to wash a lot of dishes.
If you don't have a camp stove to put over a campfire, you could make these delicious foil packets on a grill.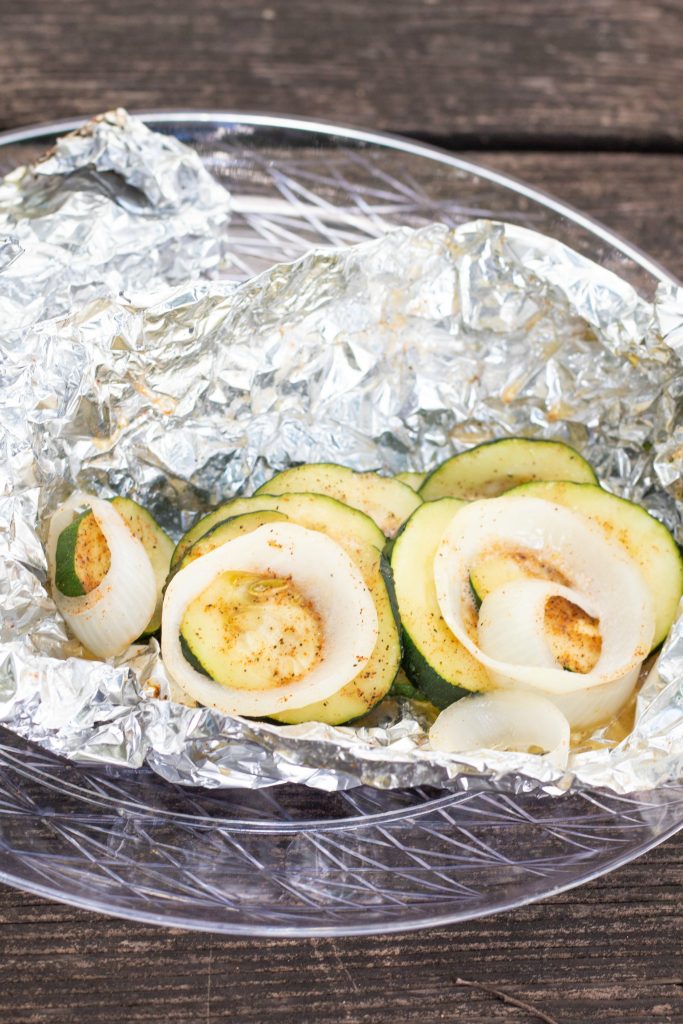 How to Make Campfire Zucchini Foil Packets
First in order to grill the Zucchini Foil Packets over a campfire, an adult must make a campfire.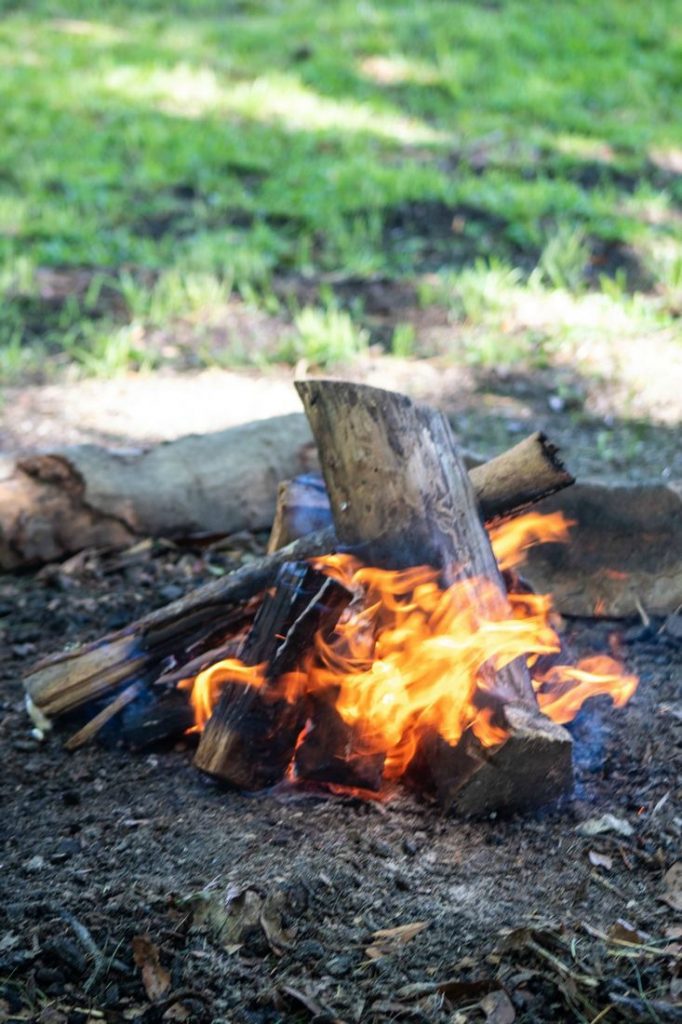 Second, while the campfire logs are getting nice and hot slice the zucchinis into 1/4 inch slices.
Next, toss the zucchini in olive oil. Then divide the zucchini into even amounts. Pile the zucchini on the center of two different sheets of heavy duty foil pieces.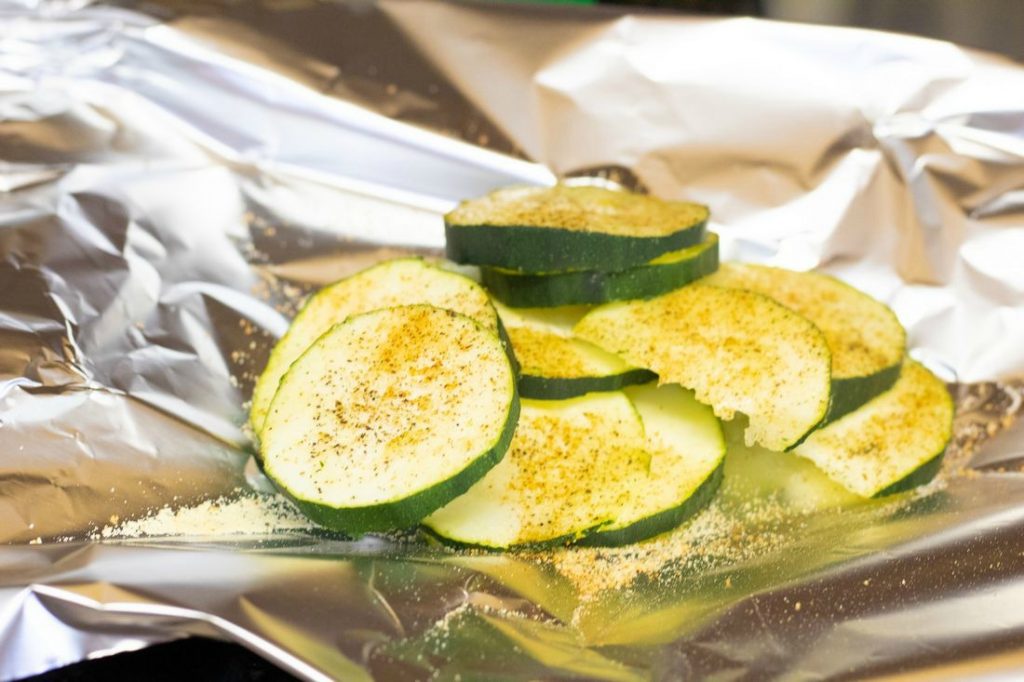 Third, sprinkle the zucchini with garlic powder, sea salt, black pepper, and Cajun seasoning. Next, place 3-4 pats of butter on top of the zucchini.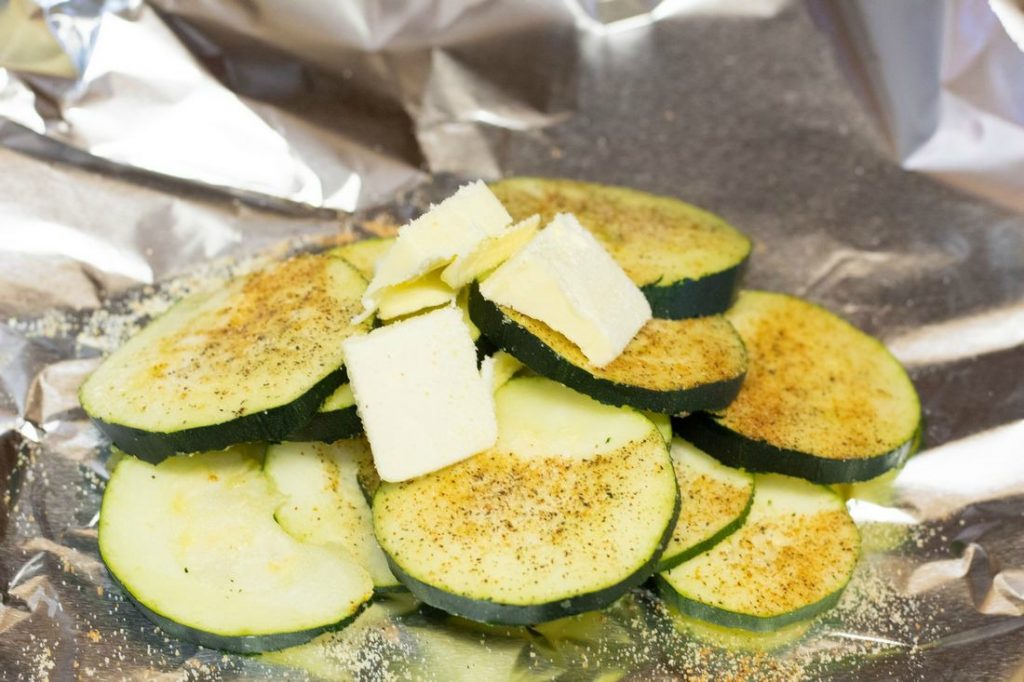 Fourth, slice an onion and place a few slices on top of the zucchini. Then sprinkle a little bit more Cajun Seasoning over the zucchini and onions.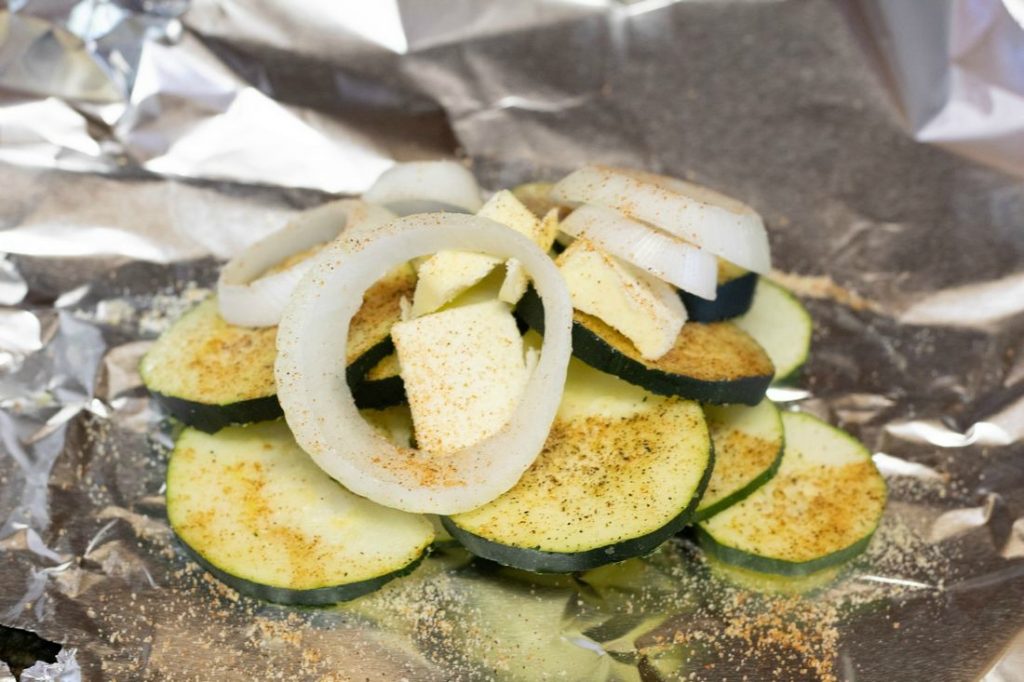 Fifth, make sure the veggies are in the center of the foil sheets. Then bring up the foil sides. Double fold the ends and top of the foil packets loosely.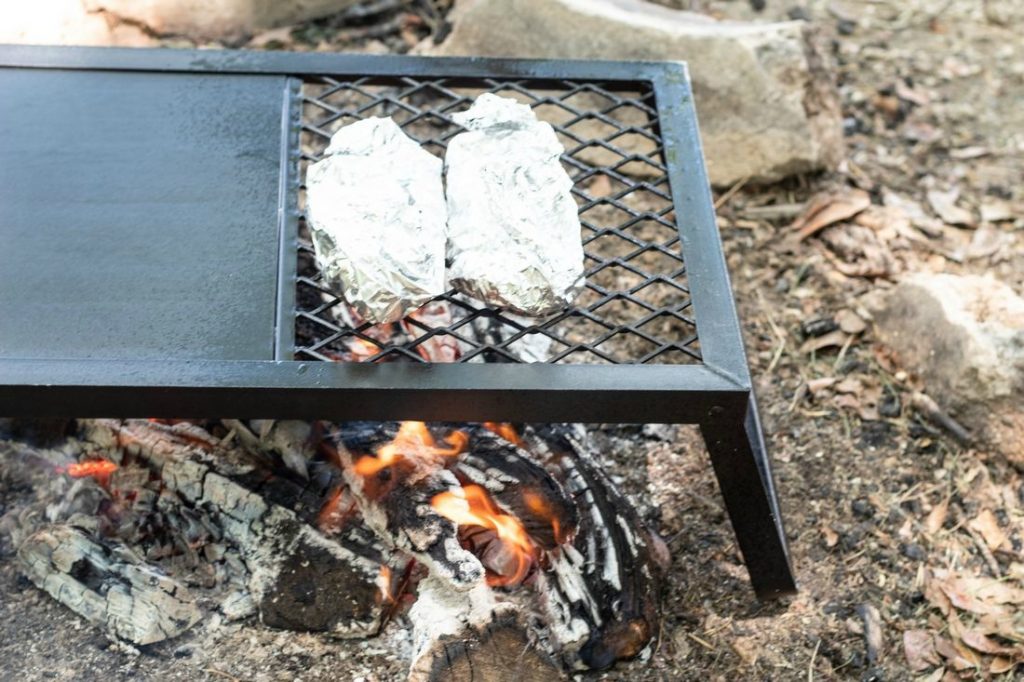 Sixth, place the campfire grill over the campfire. Place the foil packets on the grate side of the camp grill.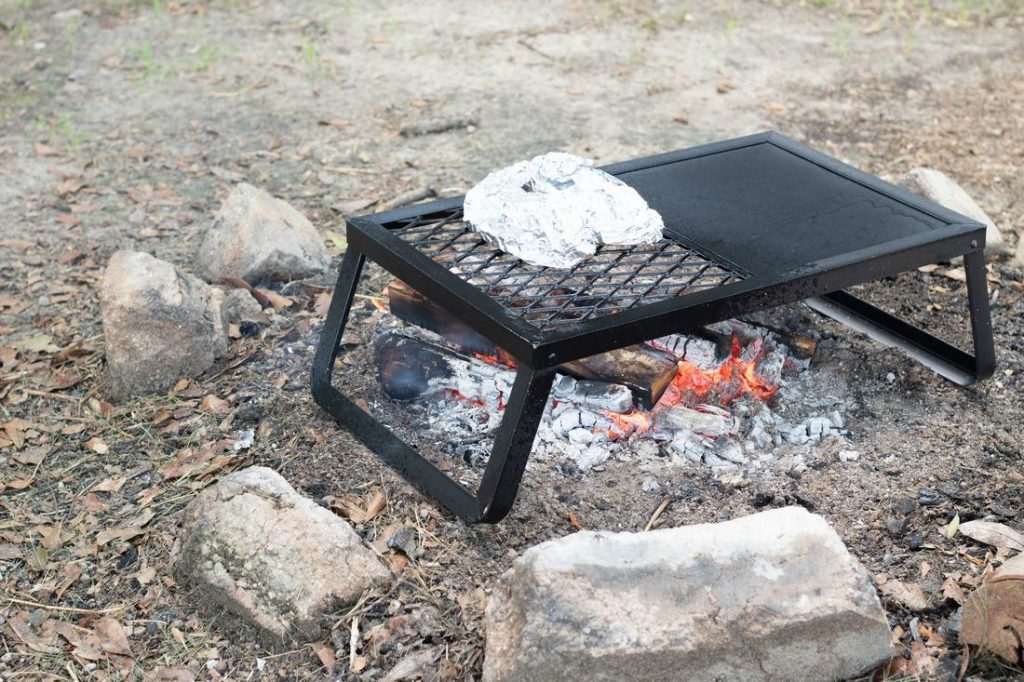 Last, grill the zucchini foil packets over the campfire for 10 minutes then flip the foil packets over using tongs.
Grill for additional 10 minutes. Then remove the grilled zucchini packets.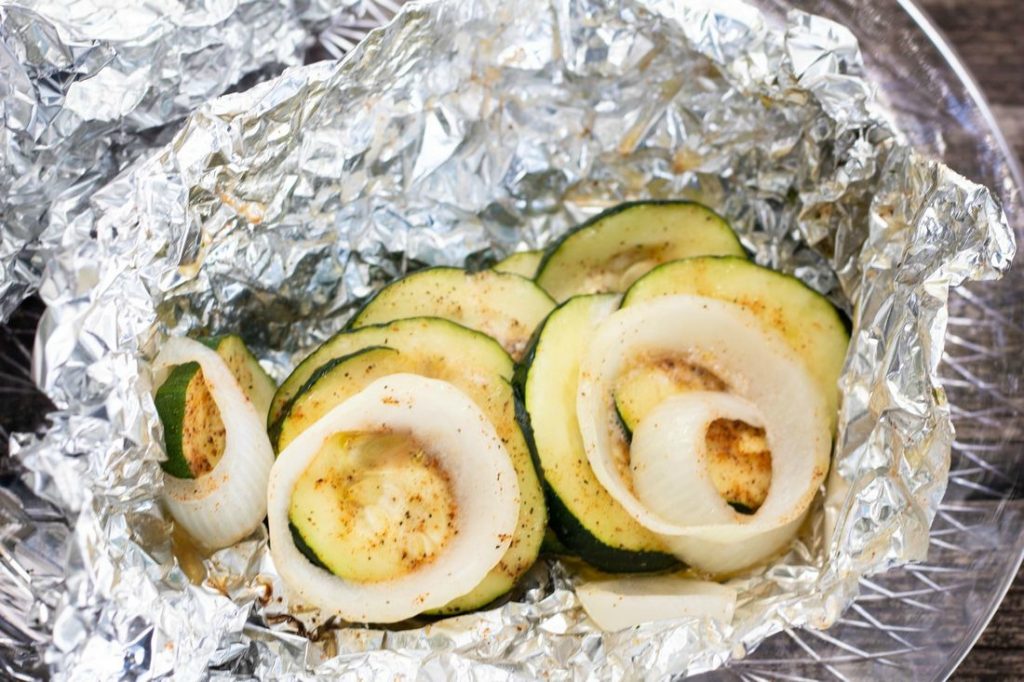 Carefully remove the foil packets from the campfire. Open the foil packets and enjoy.
Make sure to serve the foil packets while they're nice and warm.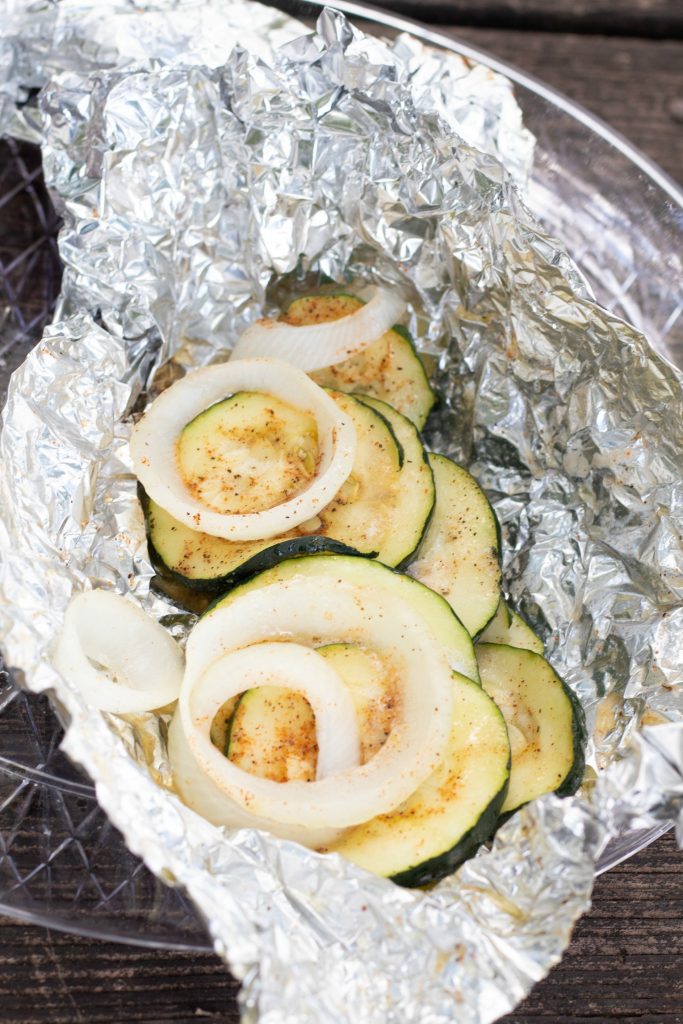 You could also serve the zucchini foil packets with my Campfire Bacon Wrapped Hot Dogs and make these Campfire Sugar Cookie S'Mores for dessert.
PIN ME