This Animal Cookie White Chocolate Bark recipe is a fun and easy recipe that the whole family can help make together. Kids will enjoy adding the cute circus animal cookies and the sprinkles to the white and pink chocolate marble bark as much as they will enjoy eating it!
Of course, this sweet and fun treat is no-bake, which makes it the perfect dessert for those hot summer days when you don't want to turn on your kitchen oven.
This white chocolate bark made with Mother's Circus Animal Cookies is excellent for birthday parties, baby showers, and classroom parties.
Also, the cookie bark is pretty enough to package in cute boxes to give as an edible gift or give as party favors.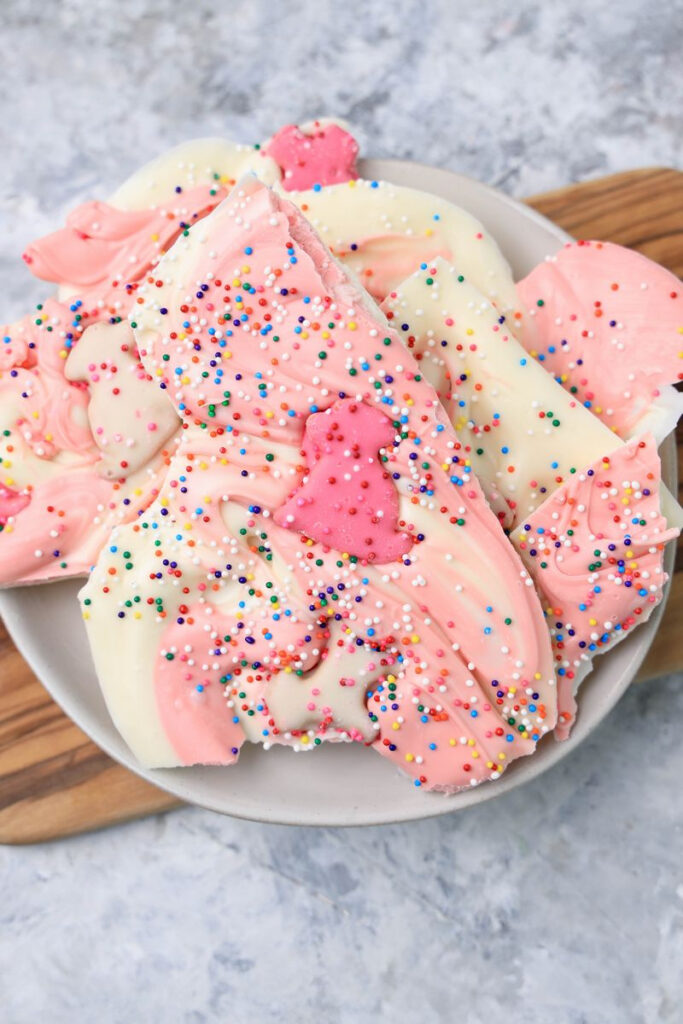 How to make animal cookie white chocolate Bark
First thing to know before making this sweet snack is this animal cookie bark is easy to make that only uses four different ingredients!
When making this recipe, we follow the directions on the package for the candy melts. Please make sure to use a different bowl for the white candy and the pink candy melts.
Also, you will want to press in some circus animal cookies and sprinkles onto the white and pink marble chocolate before it dries.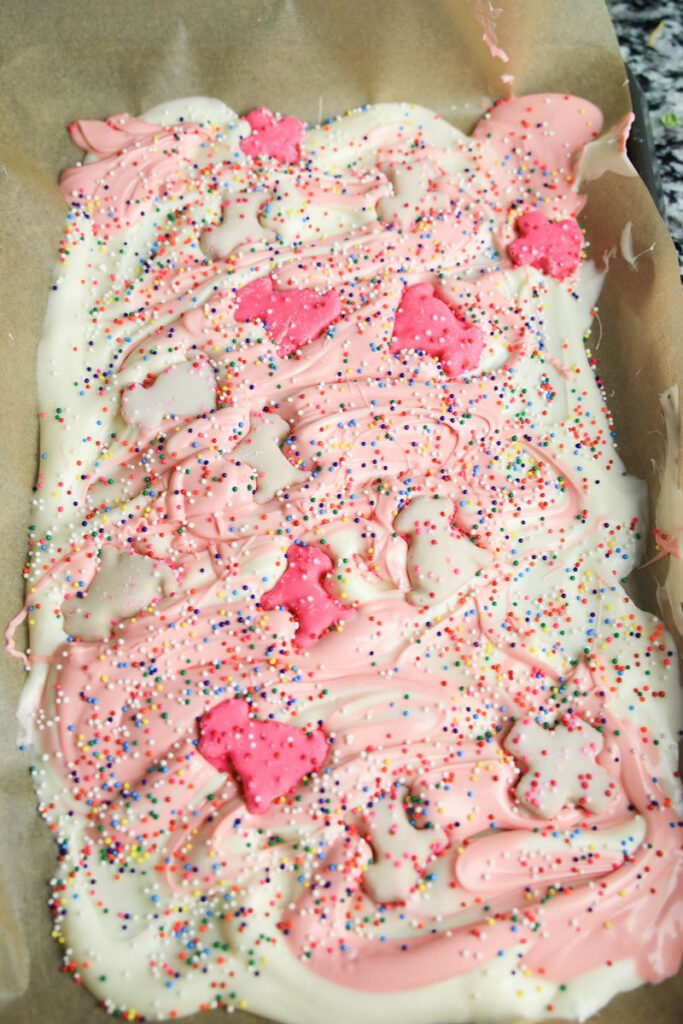 Last thing you will need to do is place the pan of Animal Cookie Bark into the refrigerator until it hardens, then break the candy into pieces before serving.
If your family doesn't devour this delicious sweet treat after you make it, you can leave it in an airtight container in the fridge for 3-4 days.
See recipe card below for the full printable recipe.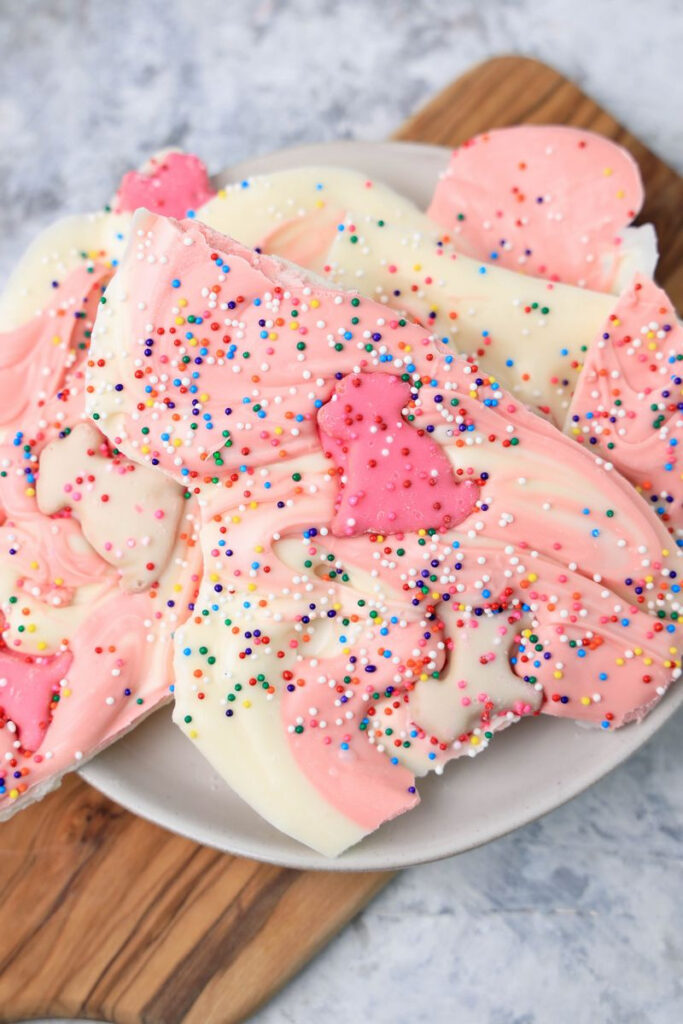 what can you use besides animal cookies?
You can use Mother's Frosted Circus Animal Cookies or Animal Crackers.
Also, you can use different color chocolate melts if you prefer.
Below you will find a list of different cookies or crackers you can use.
Mother's Circus Cookies
Iced Animal Crackers
Chocolate Teddy Grahams
Cinnamon Teddy Grahams
You might want to try this recipe for Easy to Make Zoo Trail Mix.
Also, try my Halloween Pumpkin Oreo Bark recipe.
Pin White Chocolate Animal Cookie Bark Recipe