Here's a recipe for Easy to Make Zoo Trail Mix, the perfect snack to bring for your kids to munch on while spending the day at the Zoo.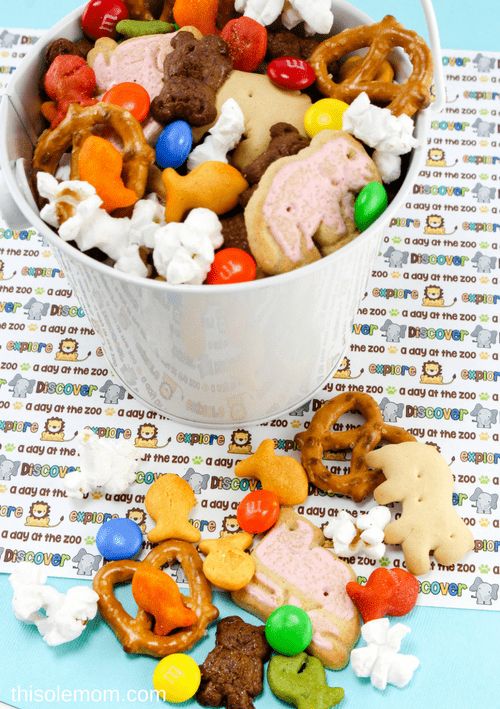 My son loves this simple salty and sweet mix. I usually place the trail mix in a container and put it in a cooler that I take along with me to the Zoo.
Also, it's a fun treat to make for classroom parties and use as a snack when you're teaching kids about the letter 'Z" or Zoo animals.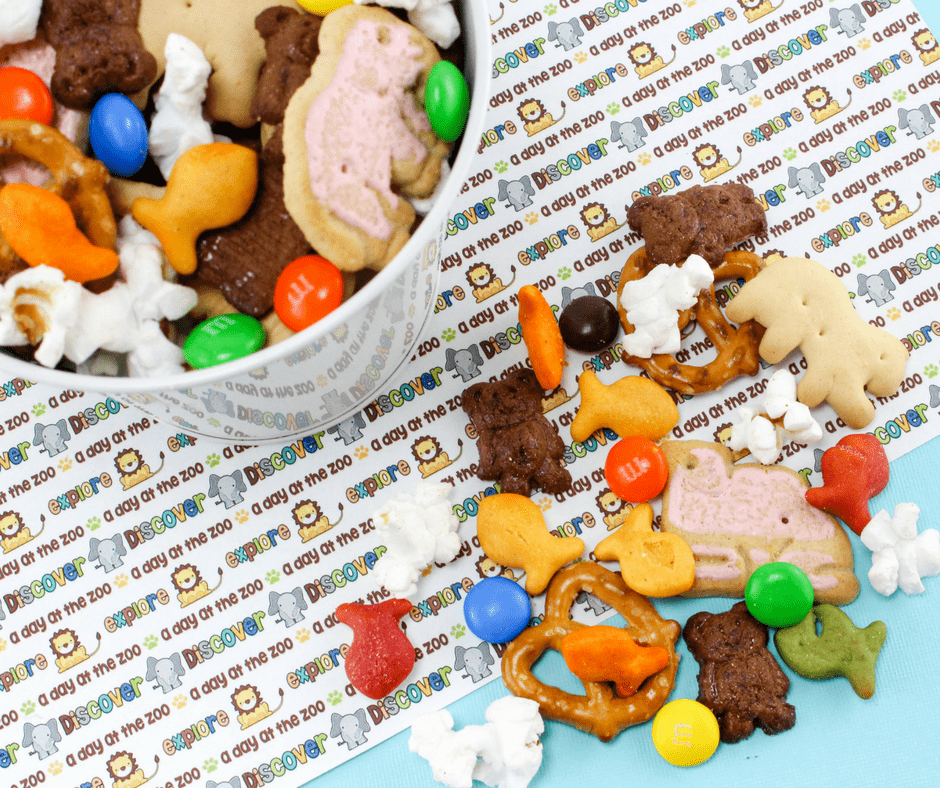 Doesn't this snack look fun? And, an excellent way to keep little ones from being hungry until lunch time.
The salty and sweet treat has Chocolate Teddy Grahams, Pretzels, Popcorn, Animal Crackers, Goldfish, and M&M's. I think parent's wouldn't mind munching on this treat too. 
I know I do! When I get hungry I sneak a little bit of my son's treat right out of his container ..LOL!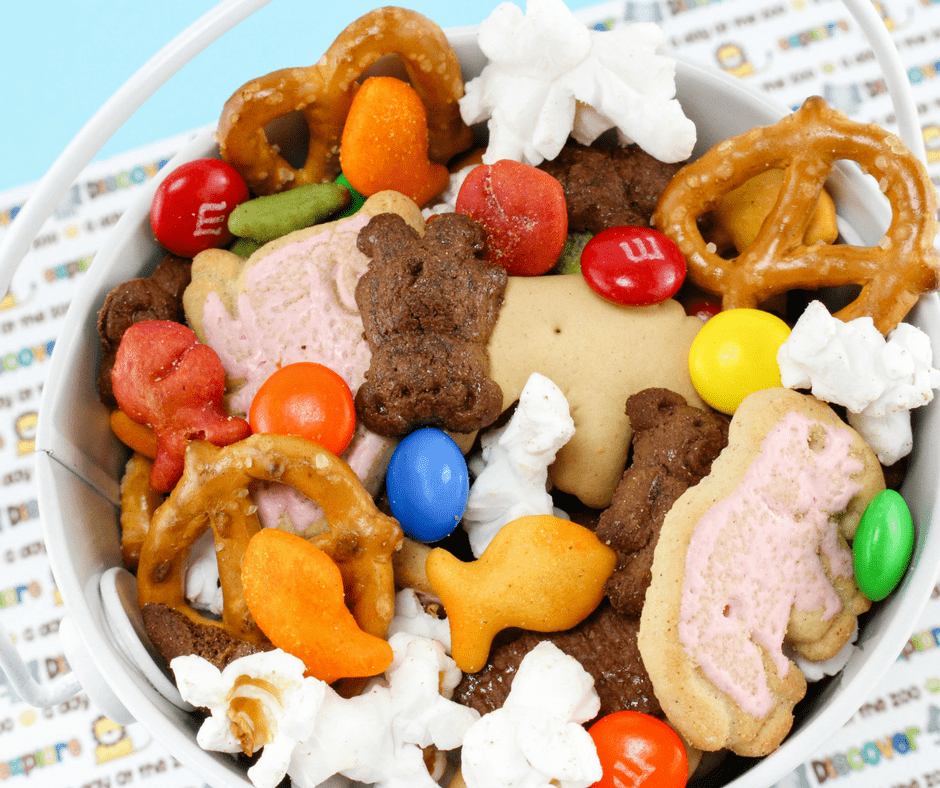 Do you have an easy snack you make for your kids? If you do share it with us below in the comments.Also, if you make this Zoo mix share a photo with us. We would love to see it.
You might also like these Cinnamon Roll Lollipops. They make the perfect breakfast on the go. And, you may want to check out this Mickey Mouse Lunch Idea Snack and free scavenger hunt printable.