Before you think this Instant Pot Peruvian Rotisserie Chicken Soup is scary because of how beautifully green it is. I just have to tell you that the green is from a cilantro base that is added to the soup. This base gives the soup plenty of flavor.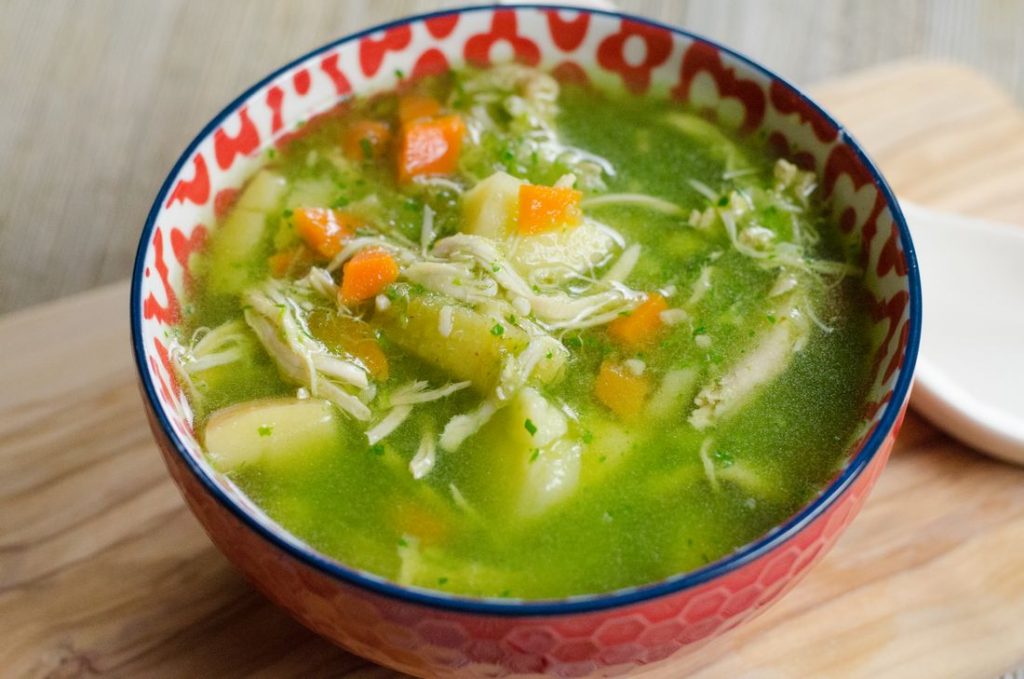 This soup is made from a precooked rotisserie chicken. We used one with herbs and spices. However, you can use one without the herbs. Additionally, the tradition soup has rice but we did not add it. It's up to you if you would like to add the rice.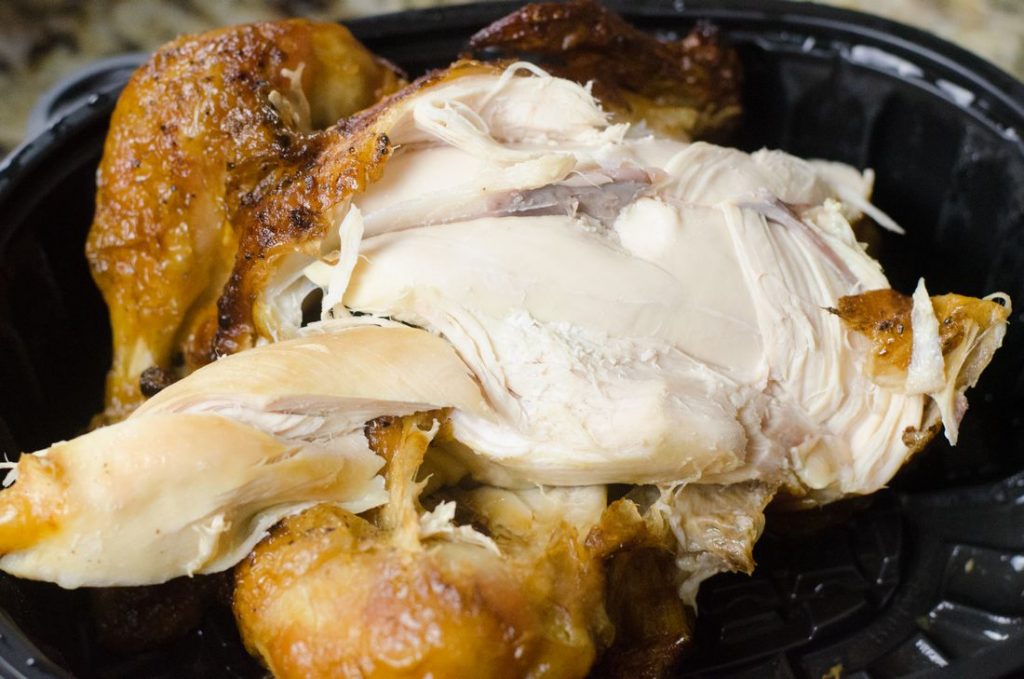 When using the rotisserie chicken be sure to remove all the skin and fat first. We used rotisserie chicken for the ease of having a nice weeknight dinner. It's budget friendly and cooks up in about 15 minutes. Who can beat that timing!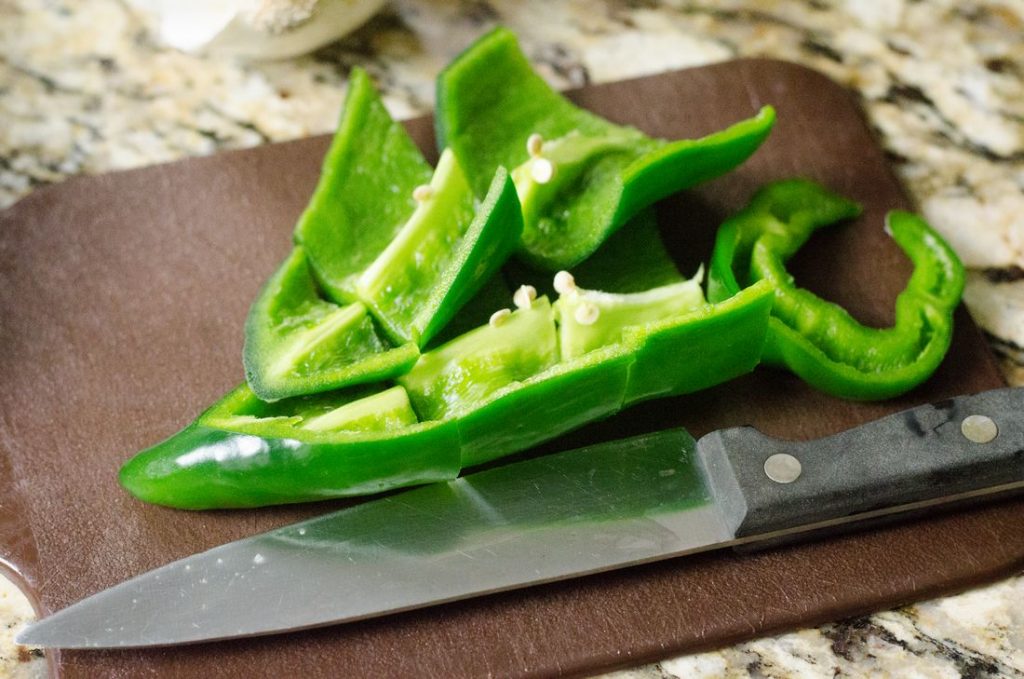 Although this recipe is not a one pot instant pot recipe it is one that just uses a blender and the instant pot. We make this soup in our instant pot 6 quart. With this polar vortex hitting this is a great soup on those cold winter nights. The spices help warm the soul.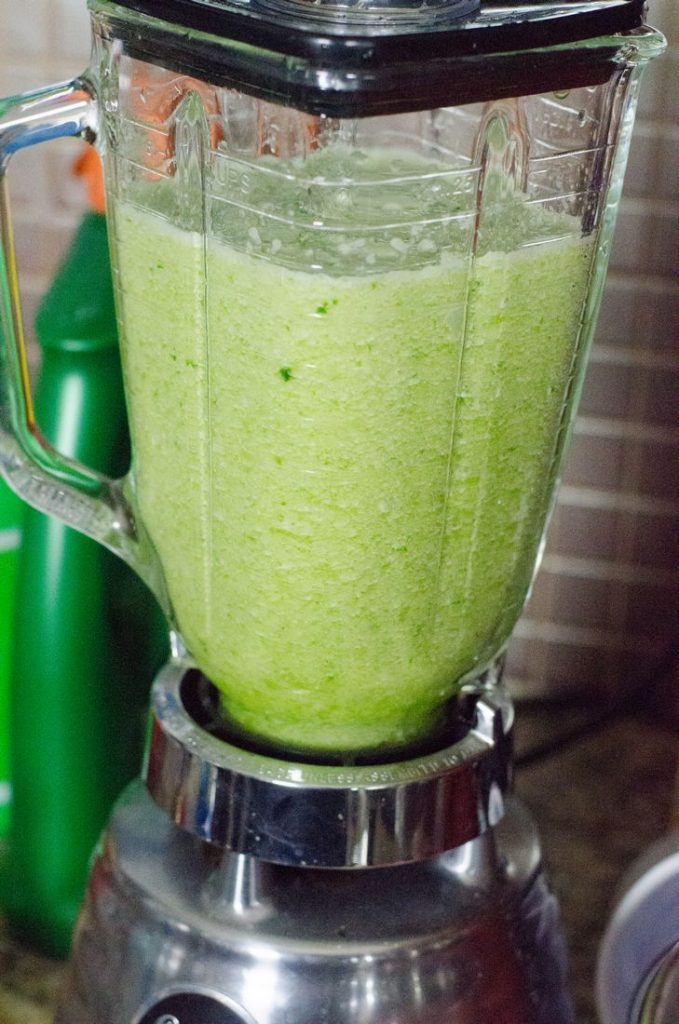 Two parts of this soup are blended for the nice broth texture. Cilantro is blended and added to the soup at the end. The reason for this is the cilantro needs to not cook or it will darken the soup. Those fresh cilantro flavors are exactly what your looking for.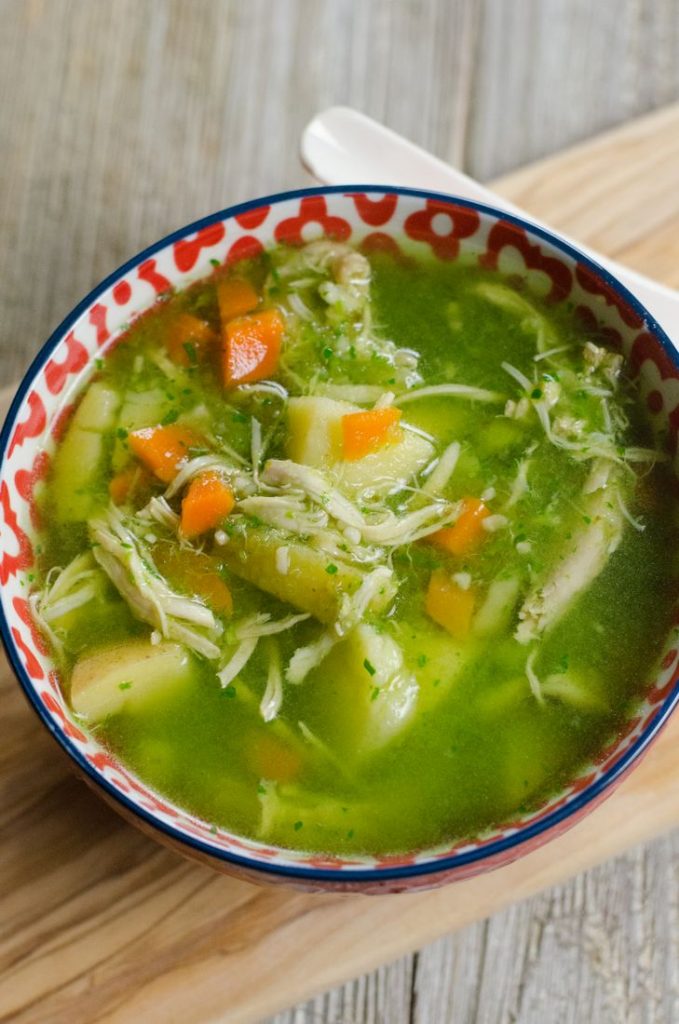 The Rice:
Frozen peas and carrots add texture to the soup. At this point adding rice is possible. Even a bag of 90 second Minute rice added in is just as good if you want to cheat cooking times. Instant Pot helps this soup come together quickly.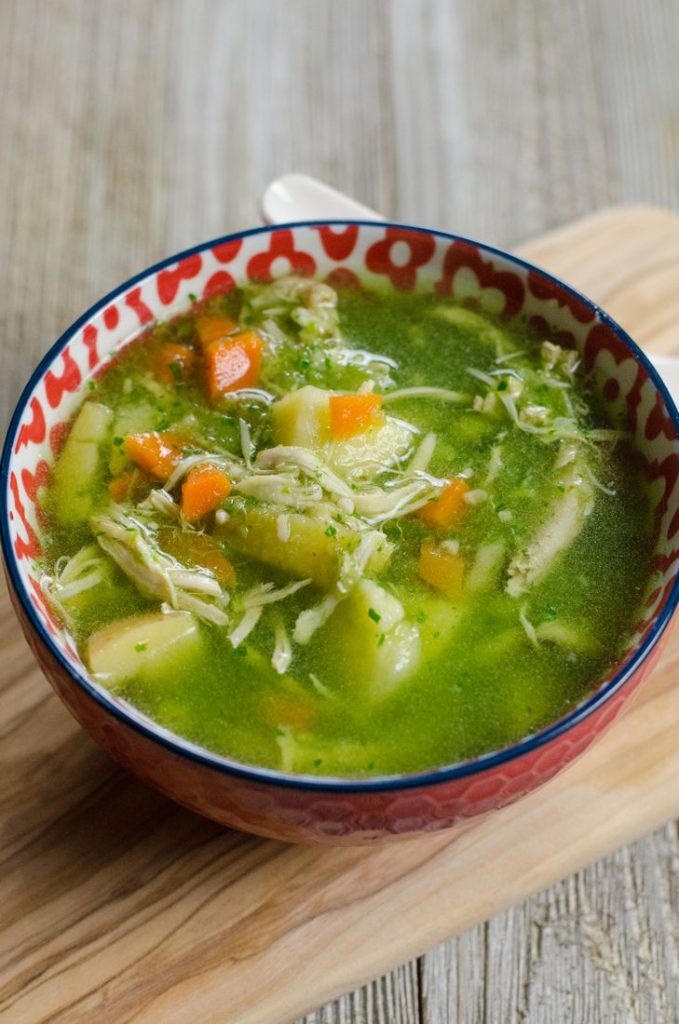 Cooking the potatoes in the instant pot creates less time to cook rather than cooking on stove top. Therefore, I can tell you if you have a stuffy nose this is the soup you need. Quick and easy and will help in just minutes. Hence, if your dealing with current polar vortex you might want a big bowl!
Pin Me: