Learn how to make these Easy to Make Charlie Brown Theme Snacks. These easy and fun snacks are perfect for Charlie Brown and Snoopy fans.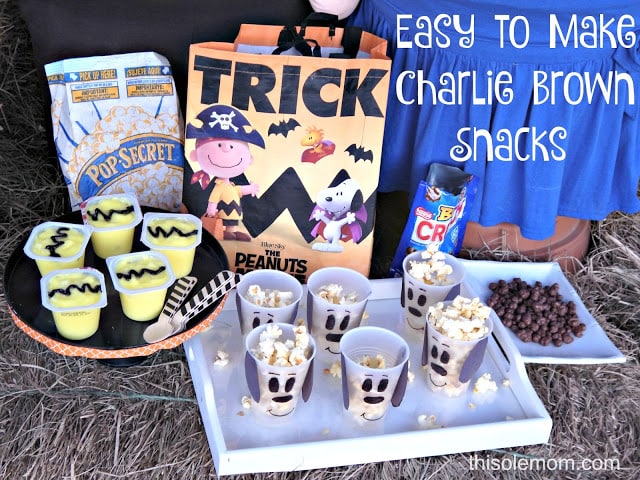 Every year from October through December, my family partakes in several traditions.
In October, we go to our favorite Pumpkin Patch and take our son trick or treating. We also look forward to watching "The Great Pumpkin Charlie Brown" on television as a family.
In November every year, my family looks forward to watching "A Charlie Brown Thanksgiving together.
Of course, my family wouldn't be happy for Christmas if we didn't watch the Charlie Brown Christmas movie.
I guess you can tell my family loves Charlie Brown as much as we love traditions!
That's why we decided to make two fun snacks inspired by Charlie Brown and the beloved Snoopy to enjoy each holiday season while watching Charlie Brown and his friends.
The snacks were super simple to make every one could make them!
Charlie Brown Pudding Cups
The first snack made was inspired by Charlie Brown's shirt. I bought two 4- packs of Lemon Snack Pack gluten-free pudding.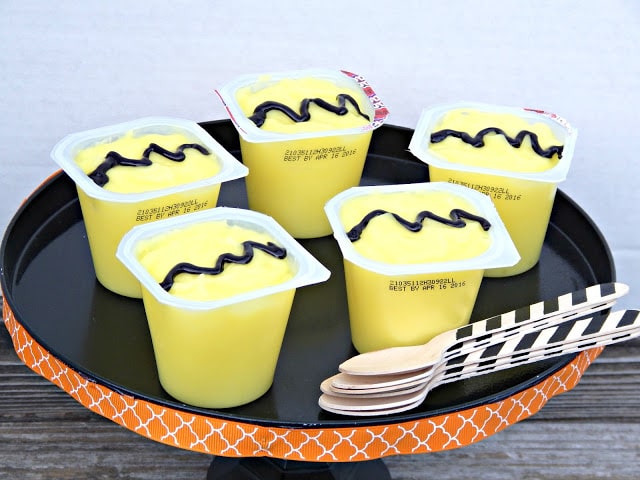 All you need to do is open a cup of pudding and make a zig-zag line on top of the pudding with black writing gel. This snack was easy and fun to make.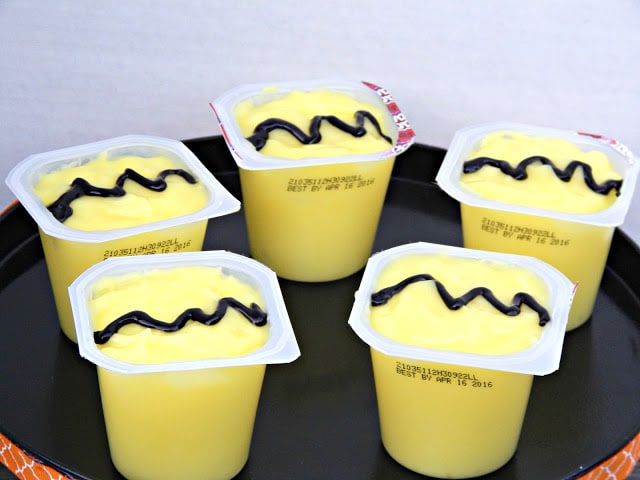 Aren't the pudding cups cute?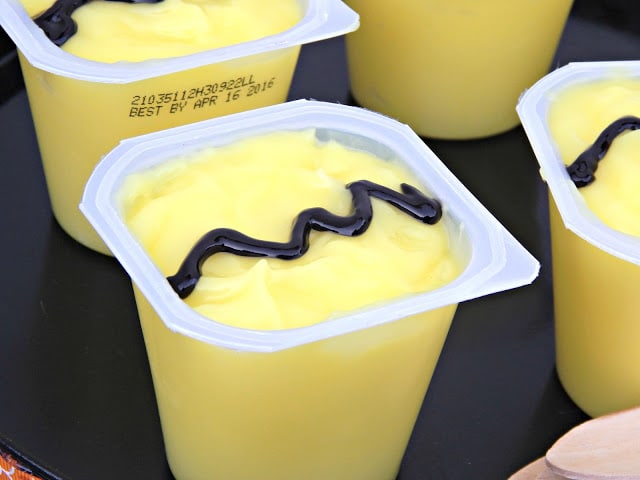 Snoopy Popcorn treat Cups
The second snack was Snoopy popcorn treat cups, inspired by Charlie Brown's Canine companion Snoopy.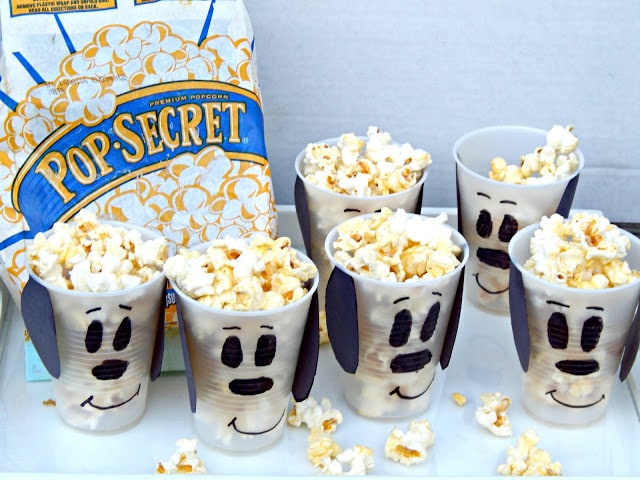 We made 6 Snoopy snack cups and filled each with some Pop Secret Popcorn.
These snoopy cups are a fun snack to get kids to help make either at home or for classroom parties.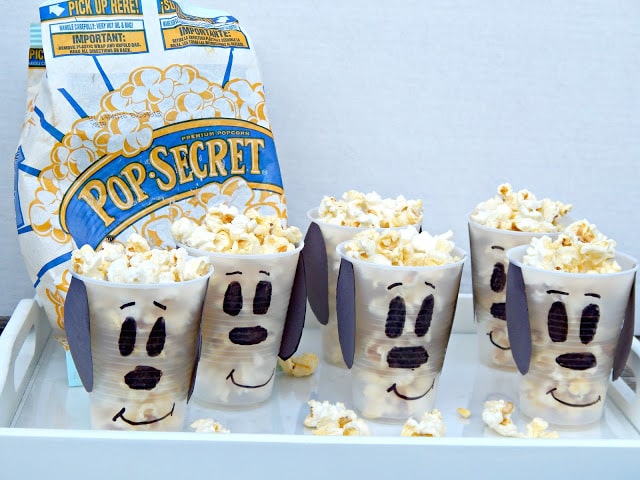 You'll need to use six 9-fluid-ounce plastic cups, two sheets of black construction paper, stick glue, and a felt tip marker.
Make sure to draw Snoopy's face on each cup using a felt tip marker. Next, cut ears out of black construction paper. After the ears are cut glue a set of ears onto each cup.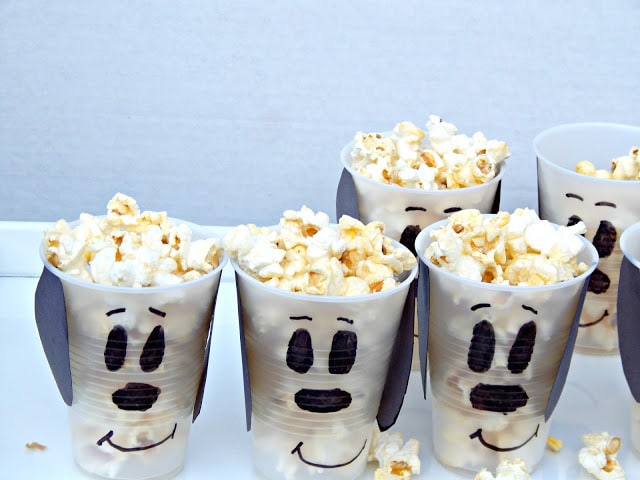 After my family made the Charlie Brown-inspired snacks, we packed them in our vehicle and brought them to enjoy at the pumpkin patch.
We were surprised to find out that the theme at the pumpkin patch was Charlie Brown!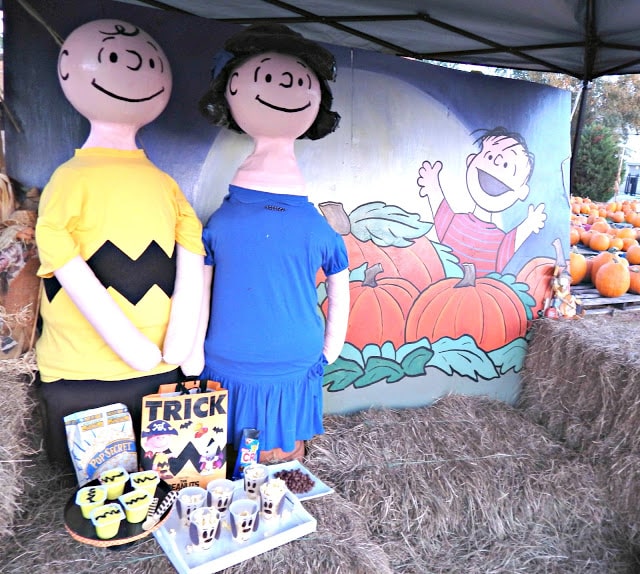 Of course now, when we watch a Charlie Brown movie for the holidays, we always make our favorite Charlie Brown and Snoopy snacks.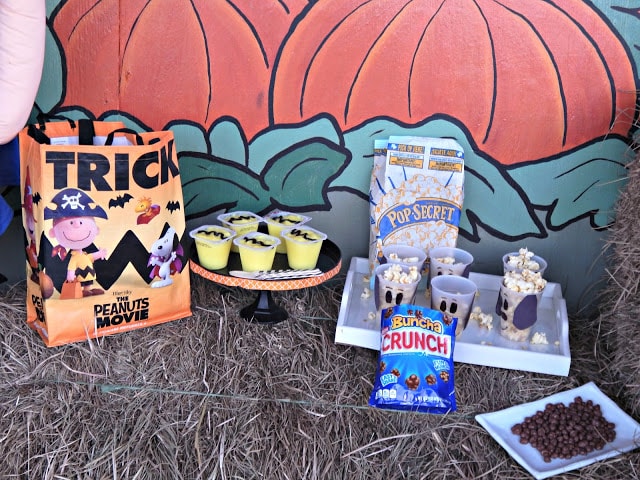 Which Charlie Brown movie is your family's favorite? You can purchase the Peanuts Holiday collection from Amazon and start your family tradition.
Pin the Charlie Brown Theme Snacks