These Disney Frozen Jam Cookies are bright and colorful rose shaped cookies filled with a sweet jam. The perfect cookies for any Elsa and Anna fan to enjoy!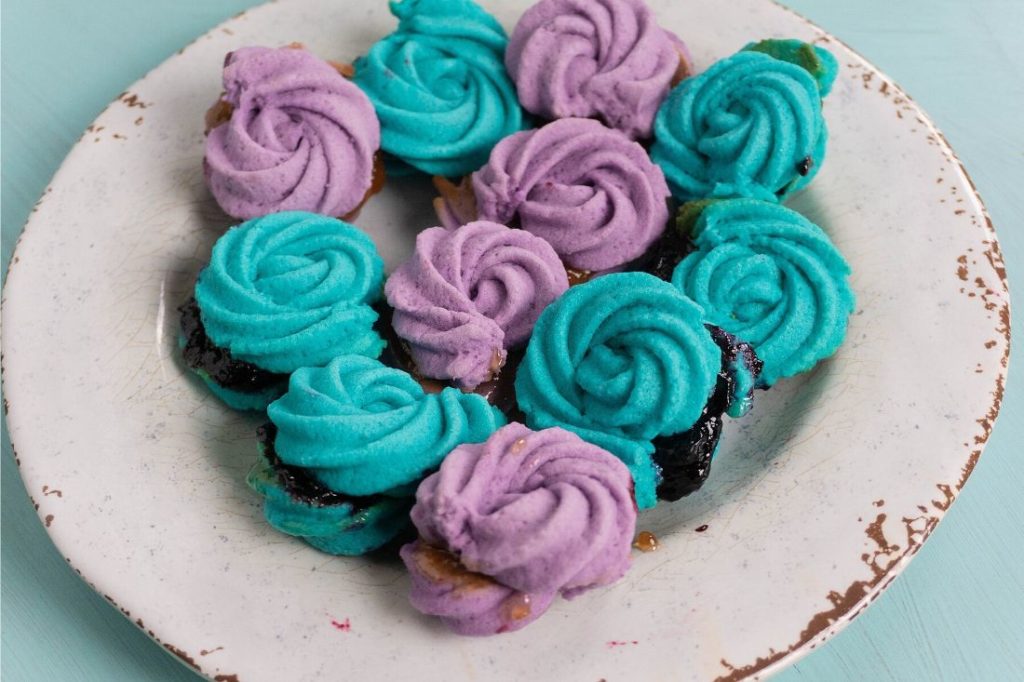 Frozen fans will love eating these blue and purple sandwich cookies filled with blueberry and strawberry jam.
They're the perfect cookies for kids to enjoy while having a Frozen tea party.
Additionally, the rose-shaped cookies are an excellent choice for any Frozen theme birthday party, too.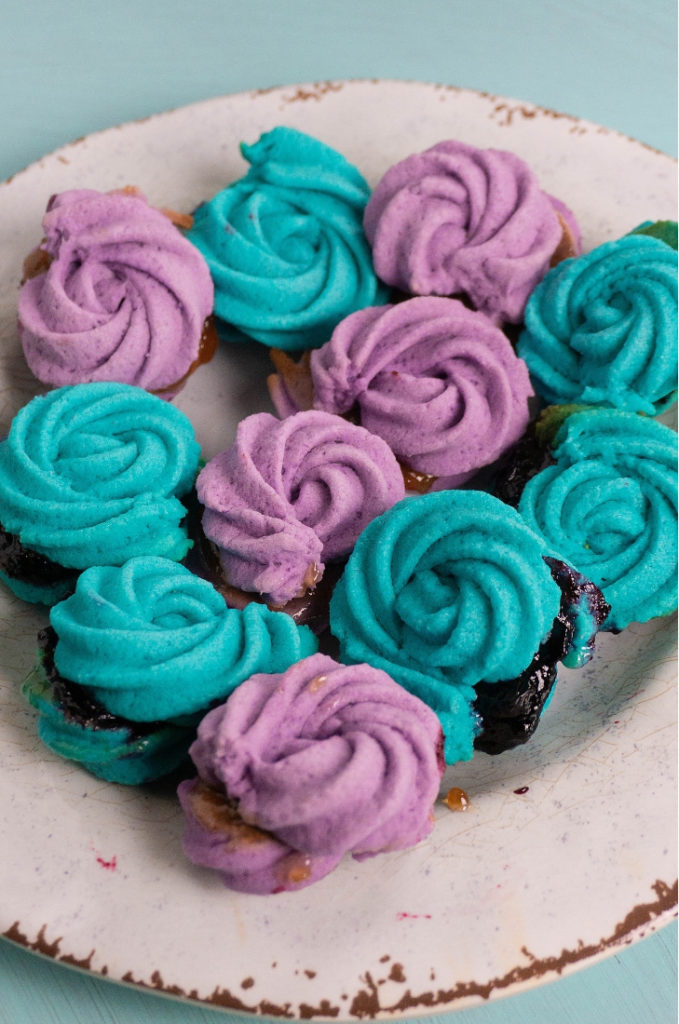 You could also change out the colors of the cookies and make them any color you want.
If you prefer to make a cookie for each color of the rainbow that's totally up to you!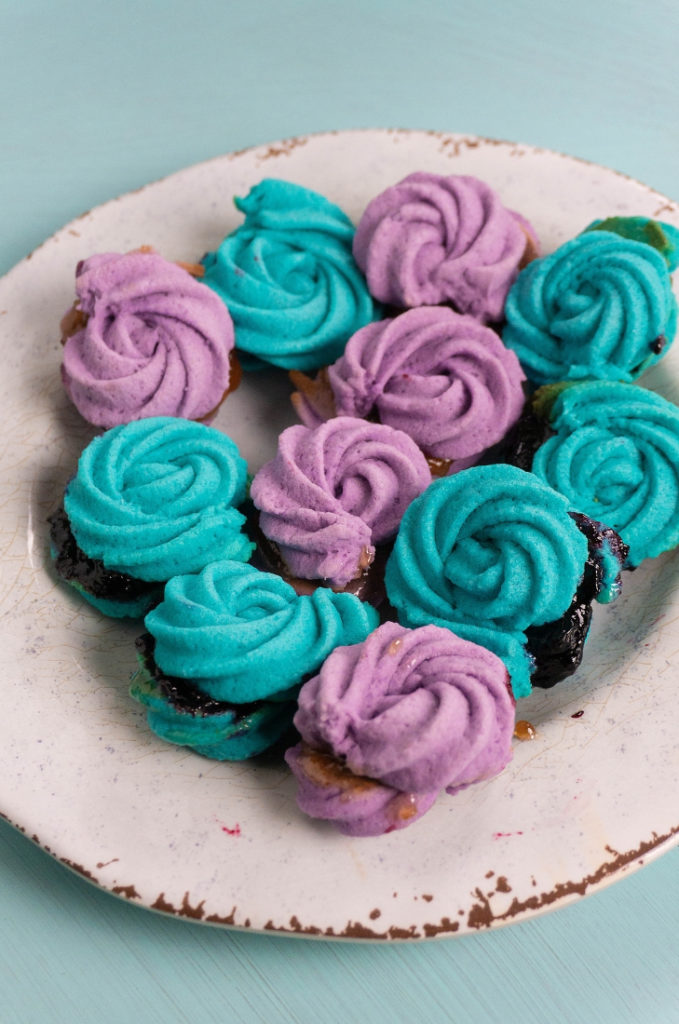 I think Elsa the Snow Queen and her warm-hearted sister Princess Elsa would approve of these Disney Frozen rose cookies.
Now that the sequel to Frozen is coming out in theaters the internet is getting bombarded with frozen theme everything.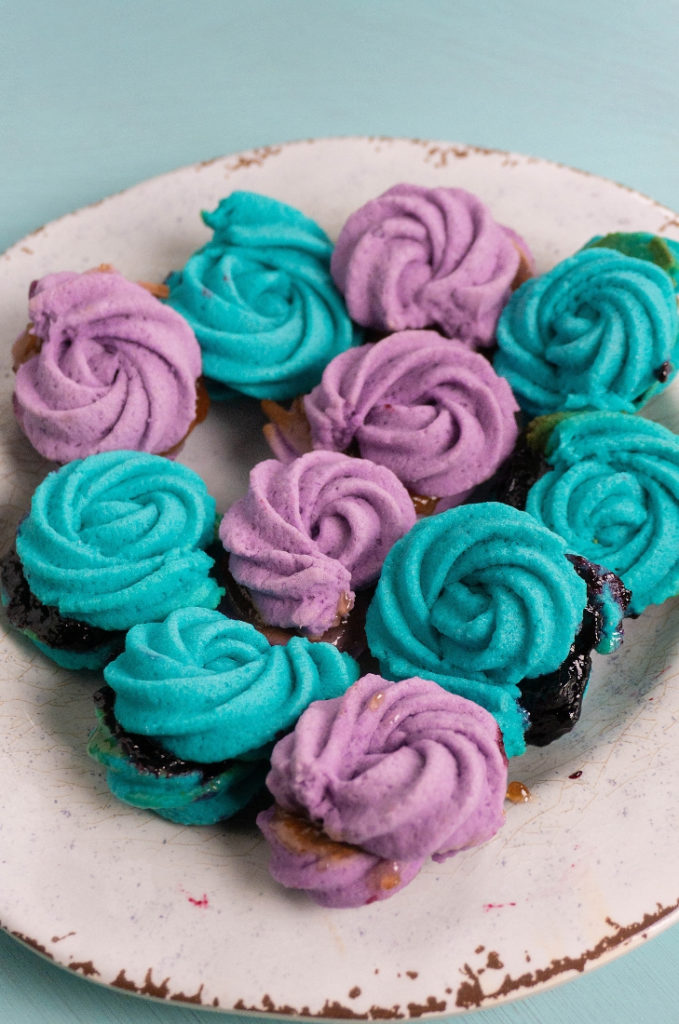 It's doesn't seem people are ready to "Let It Go" just yet! And, it doesn't seem Disney is either.
So of course I had to jump on the Frozen bandwagon, too. Especially, since I have a few nieces that are Frozen Disney fanatics. We can't wait to go see Frozen 2 at the movies.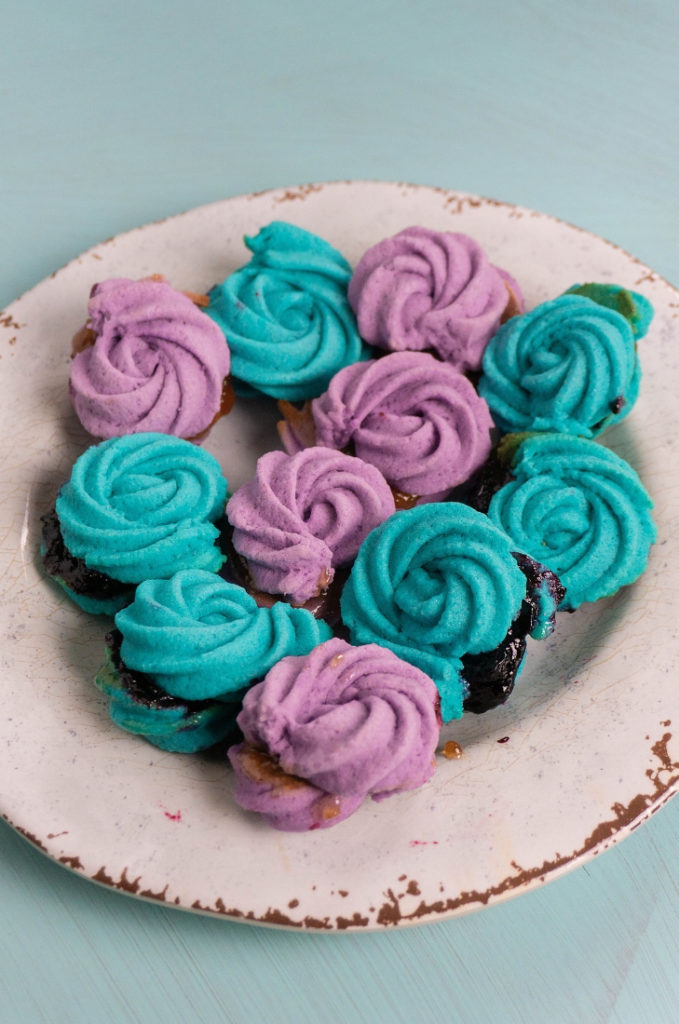 If you haven't seen the first Disney Frozen movie, this would be a good time to bake some Disney Frozen Jam Cookies and have a Disney Frozen movie party.
Especially, before Frozen 2 hits the movie theaters with Elsa and her beloved friends. Do you know Frozen 2 release date in theaters? If you're wondering it's November 22nd.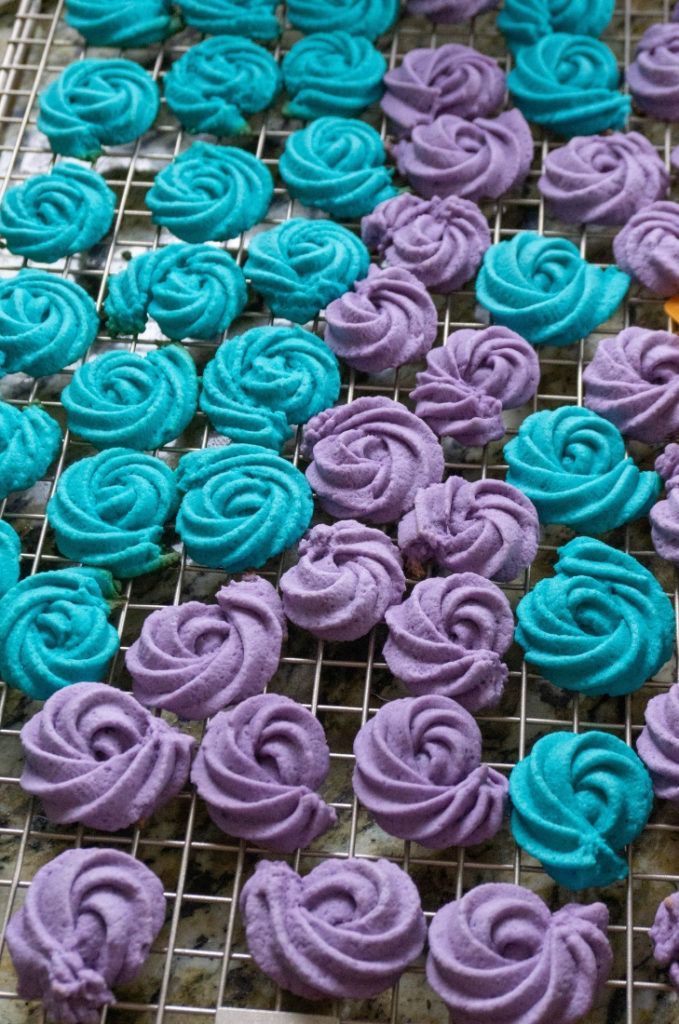 What's in Disney Frozen Jam Cookies
Butter
Sugar
Egg
Vanilla
Flour
Salt
Water
Light Blue Gel Food Color
Purple Gel food Color
Blueberry Jam
Strawberry Jam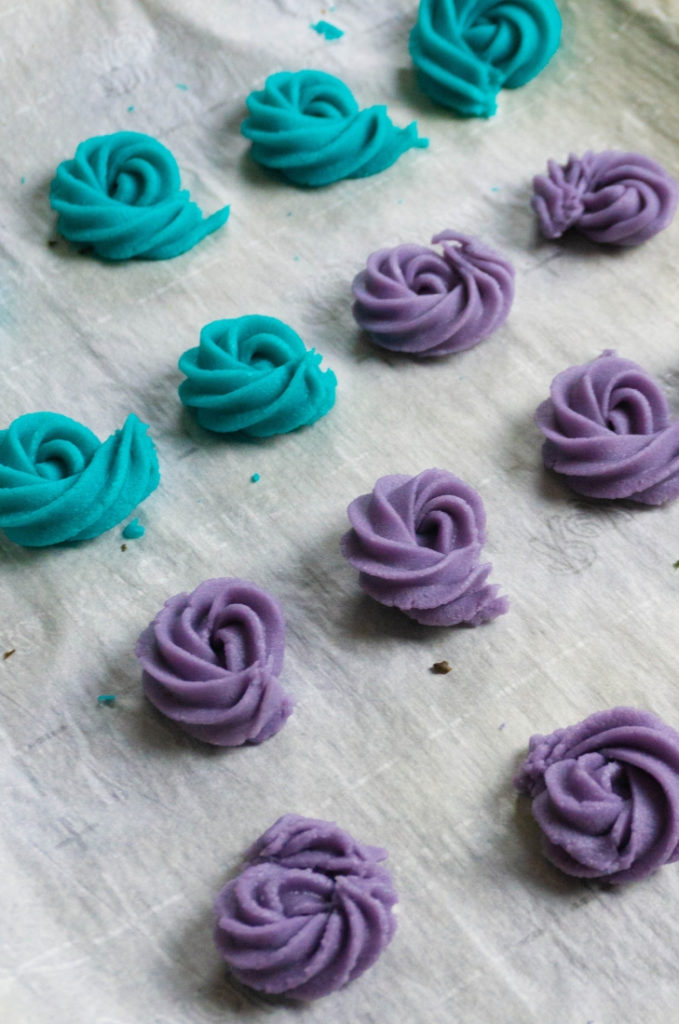 How to make Frozen 2 Rose cookies
To make the Frozen 2 Rose cookies following the steps below and print out the full directions below in the recipe card.
Heat oven to 400°F. Combine butter, sugar, egg and extract in mixer.
Next, blend at medium speed, scraping bowl often, until creamy. Add flour and salt, and blend at low speed until well mixed. Divide and use food coloring by mixing in each color.
To make the cookies, insert a 1M tip into pastry bag. Fill bag with cookie dough. If it's hard to pipe add the 1 tablespoon water. Warming the piping bag with your hands will help to pipe out the cookies. Do this in a rotated motion on to a baking sheet lined with parchment paper.
Bake for 5 to 8 minutes, or until slightly golden. Remove to a cookie rack and let cool. Once cool fill with Jam.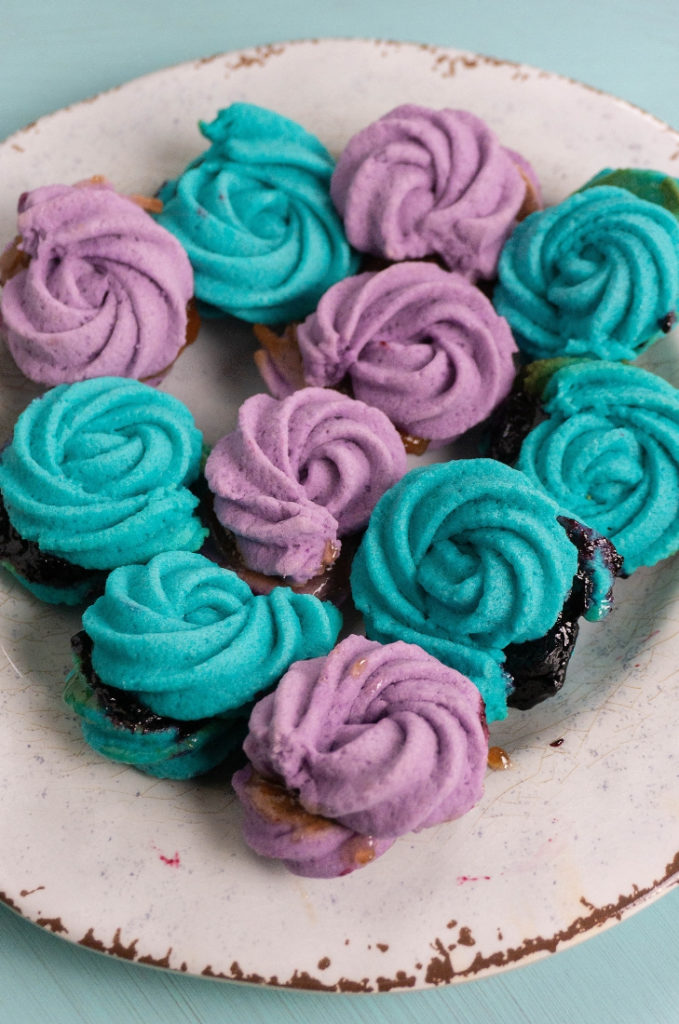 Aren't the Disney Frozen Jam Cookies adorable? I think Queen Elsa and Princess Anna of Arendelle would love these sandwich cookies. And, I think you will too!
You could even box these rose-shaped sandwich cookies up in a bakery box and give them out as a party favor at a Frozen 2 theme holiday or birthday party.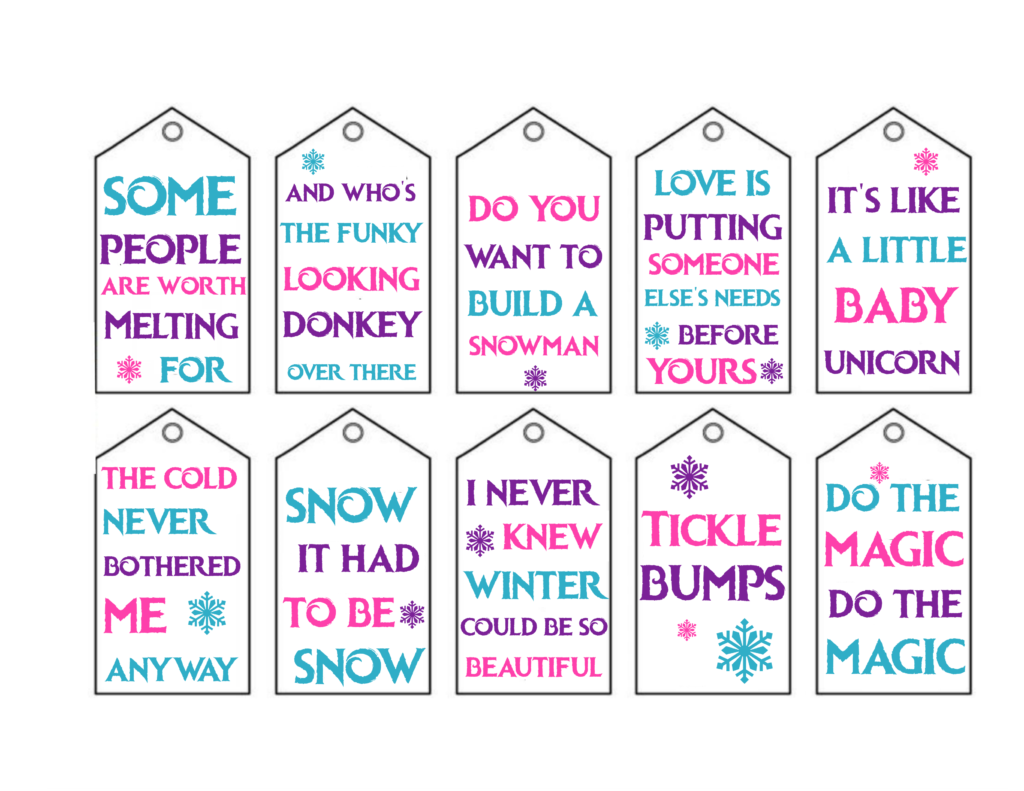 Just download and print out these Frozen gift tags on cardstock. Tie the tags with a sparkly bow to make them even more magical!
Also check out my DIY Frozen Waterless Snow Globe that lights up.
And, if you need to brush on on the first Disney Frozen movie you can purchase it online at Amazon.
Who is your favorite Frozen Disney character?
Pin Me