These Peanut Butter & Chocolate Banana Lollipops are a fun treat for kids to help make, and fun for them to eat!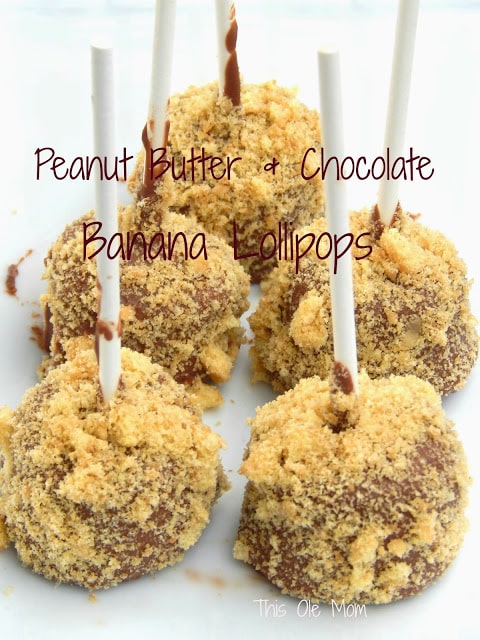 What's in Peanut Butter & Chocolate Banana Lollipops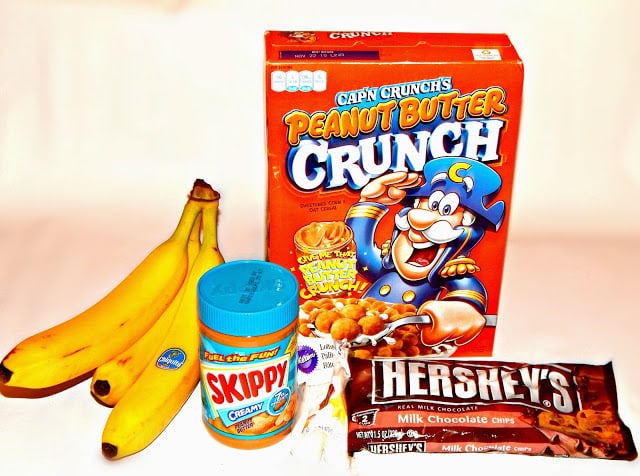 1/2 cup Creamy Peanut Butter
1 cup Hershey's Milk Chocolate Chips
2 Cups Peanut Butter Crunch Cereal
3 Bananas
Lollipop Sticks
Plastic Ziploc bag
Pan line with wax paper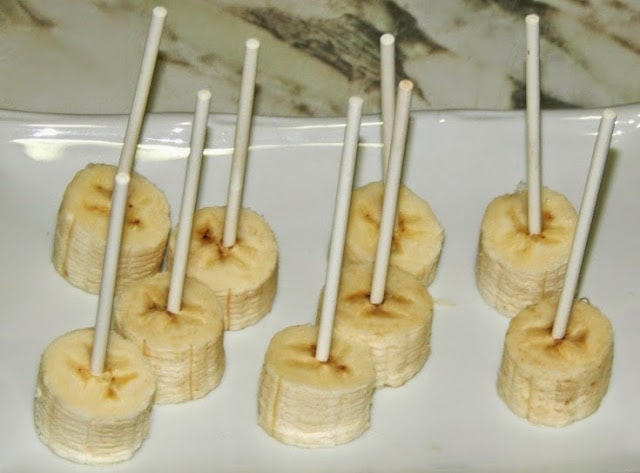 How to make Banana Lollipops
1. Slice bananas into 1 inch circles, push lollipop sticks into the top of the bananas. Place bananas in fridge for at least 20 minutes to chill.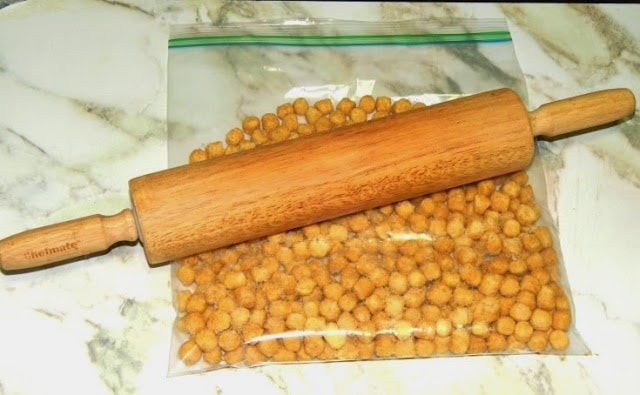 2. While the bananas are chilling, pour cereal into a plastic bag and smash .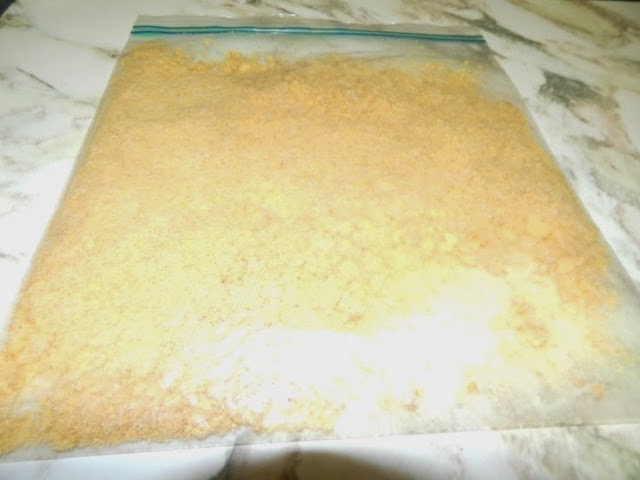 3. Pour the smashed cereal into bowl and set aside.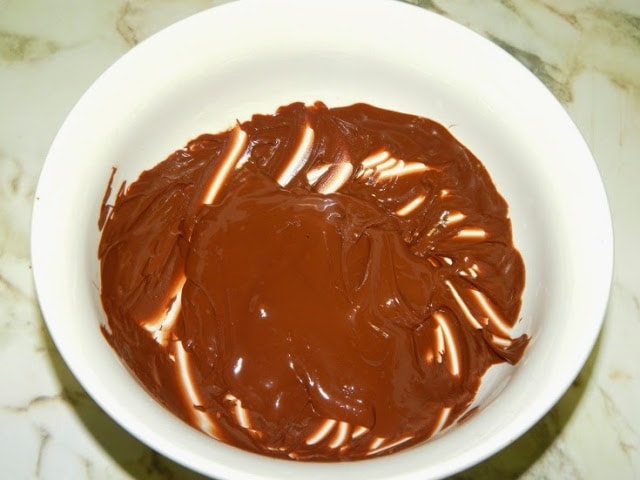 4. Line a cookie sheet with wax paper set out of the way. Melt chocolate in a bowl in microwave until melted. Remove chocolate from the microwave and stir.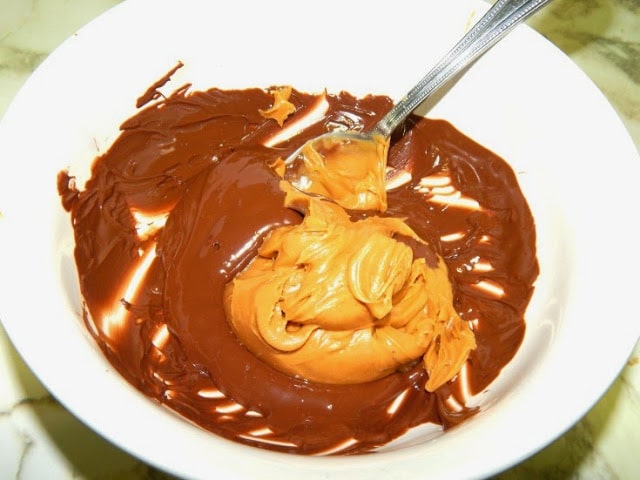 5. Stir the Peanut Butter into the chocolate mixing thoroughly.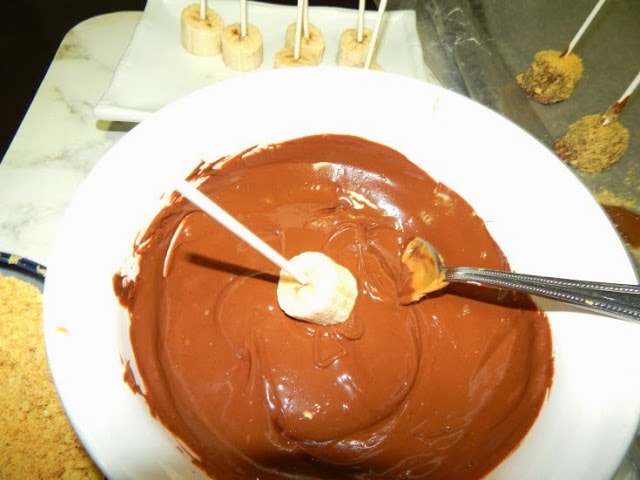 6. Remove bananas from fridge and dip into the Peanut Butter Chocolate mixture.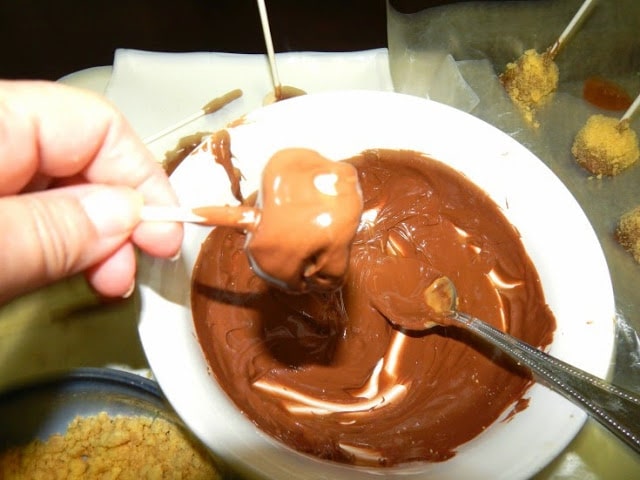 7. Tap the banana lightly to remove excess chocolate.
8. Holding the banana over the cereal bowl sprinkle cereal on banana , covering the entire banana. Place banana pops on pan lined with wax paper . Place the banana pops in fridge for at least 30 minutes before serving. Makes 15 Banana Lollipops.
Note – if you are letting the kids help place the banana on the wax paper and let them sprinkle on the cereal.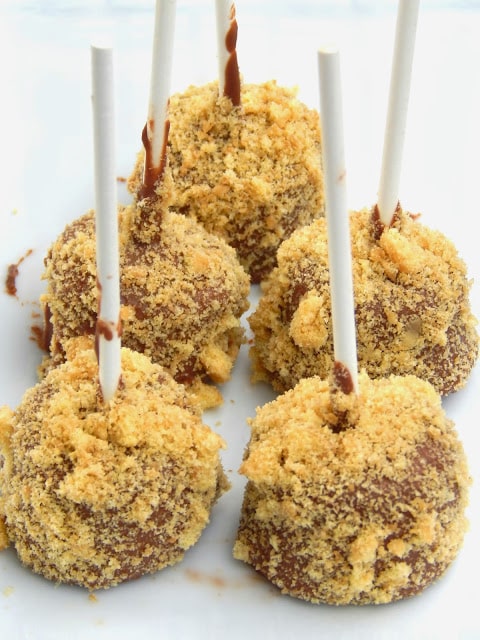 Don't the banana lollipops look delicious? Don't the banana lollipops look delicious?
These Peanut Butter and Chocolate Banana Lollipops will sure to put a smile on your kid's faces! What do you like to make with peanut butter?