This Easy Vegetable Fried Rice recipe makes a great meal or side dish. It's perfect for those evenings when you don't feel like cooking a big dinner.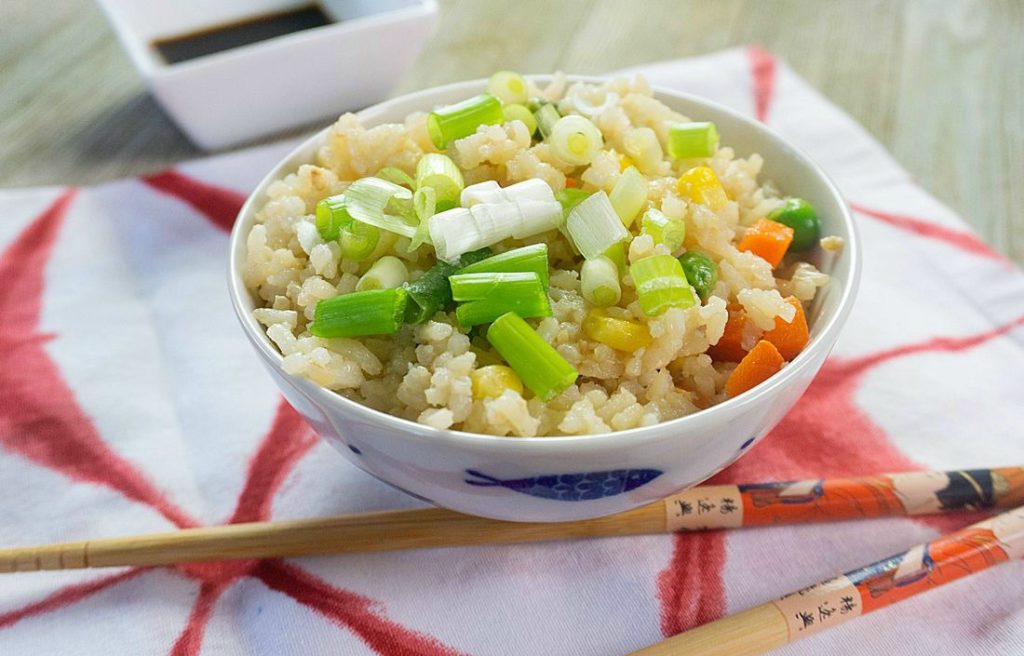 If you love rice then you should try this AMAZING recipe for vegetable fried rice.
This rice dish is very flavorful and filled with lots of vegetables.
We used frozen vegetables from a bag but, you could you fresh veggies.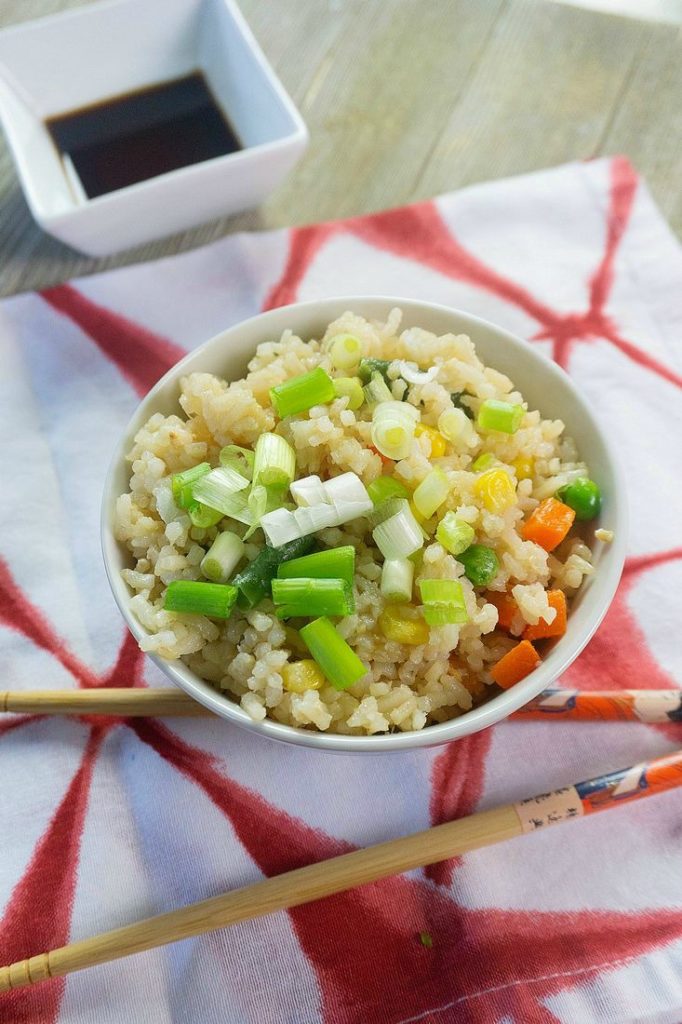 It's really up to you what kind of vegetables you add to your fried rice recipe.
Our frozen bag of vegetables had corn, peas, and carrots.
We also chose to add fresh ginger to our fried rice. Of course you could omit the ginger if you prefer.
The best part about this simple fried rice is it's light, fluffy, and vegan-friendly.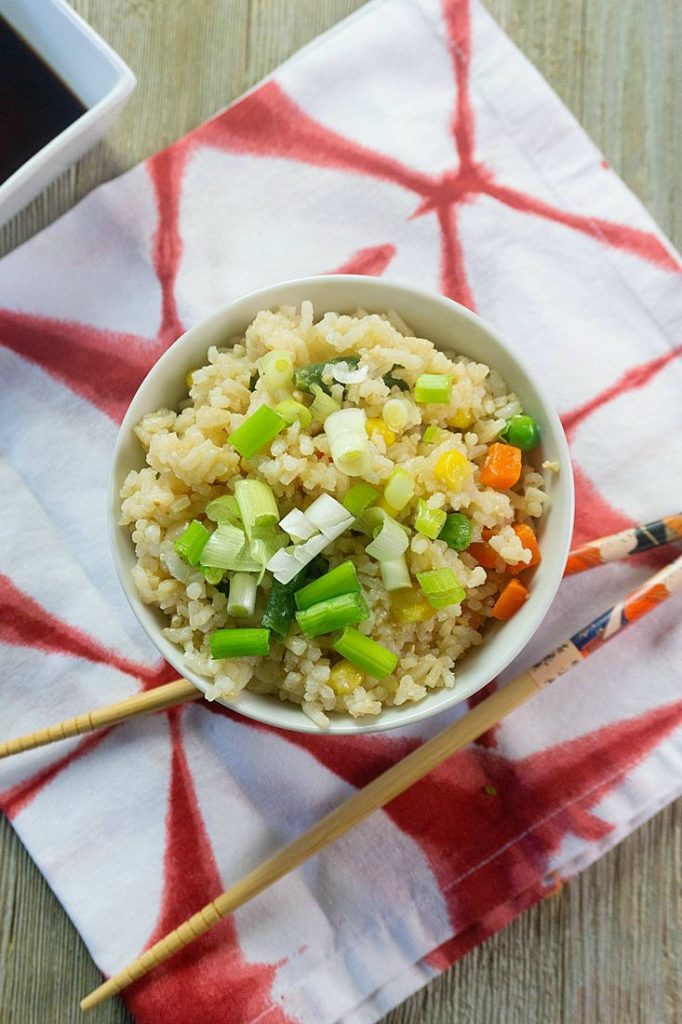 What's in the Rice
Rice
Water
Frozen Vegetables
Garlic
Fresh Ginger
Soy Sauce
Olive Oil
Cracked Pepper
Spring Onions
Black Pepper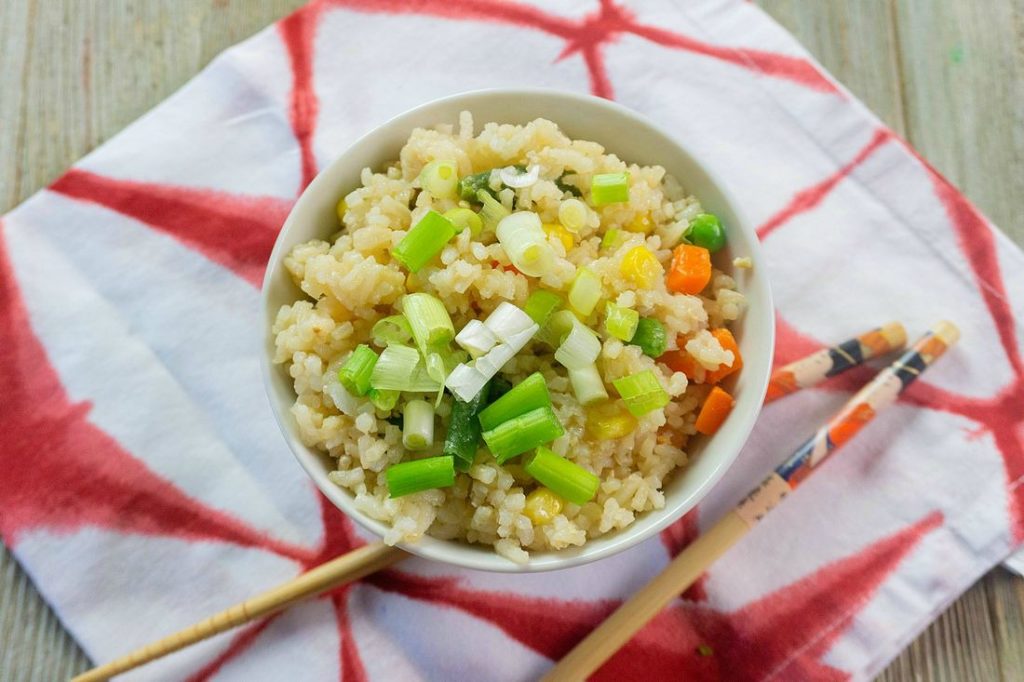 How to Make Vegetable Fried Rice
First, place one (1) cup rice and two (2) cups water into a sauce pot. Turn on to high. Once the water comes to a boil turn to the lowest setting and cook on simmer for 25 minutes.
For best results let the rice set overnight.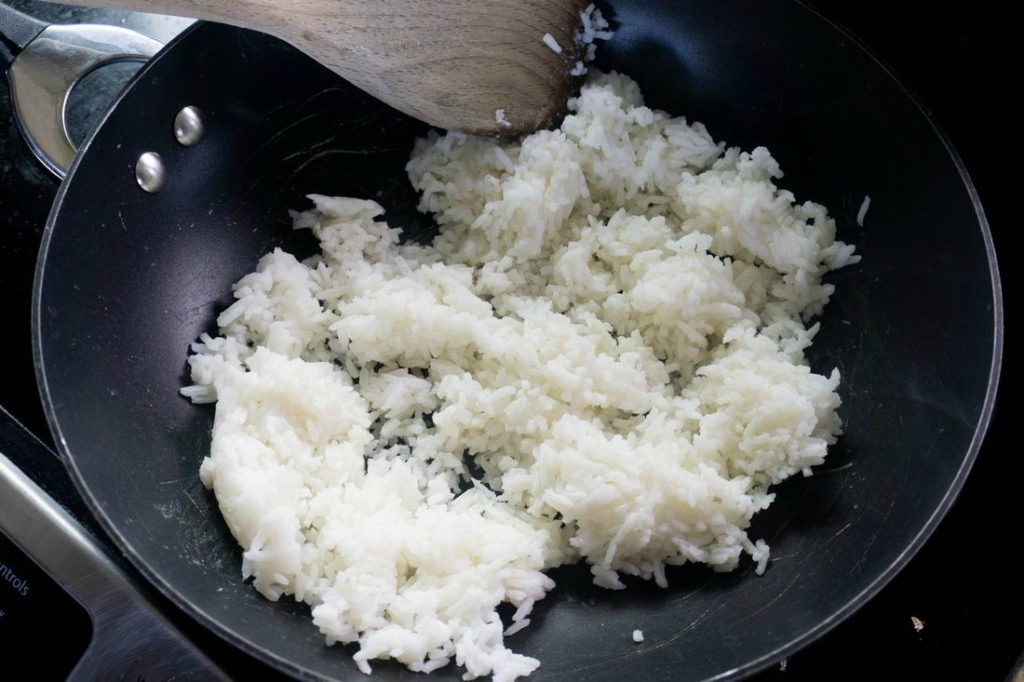 Second, in saute pan or wok, add one tablespoon olive oil. Turn stove on to medium heat.
Next, add in rice, soy sauce, ginger, and garlic, Saute for 2 minutes.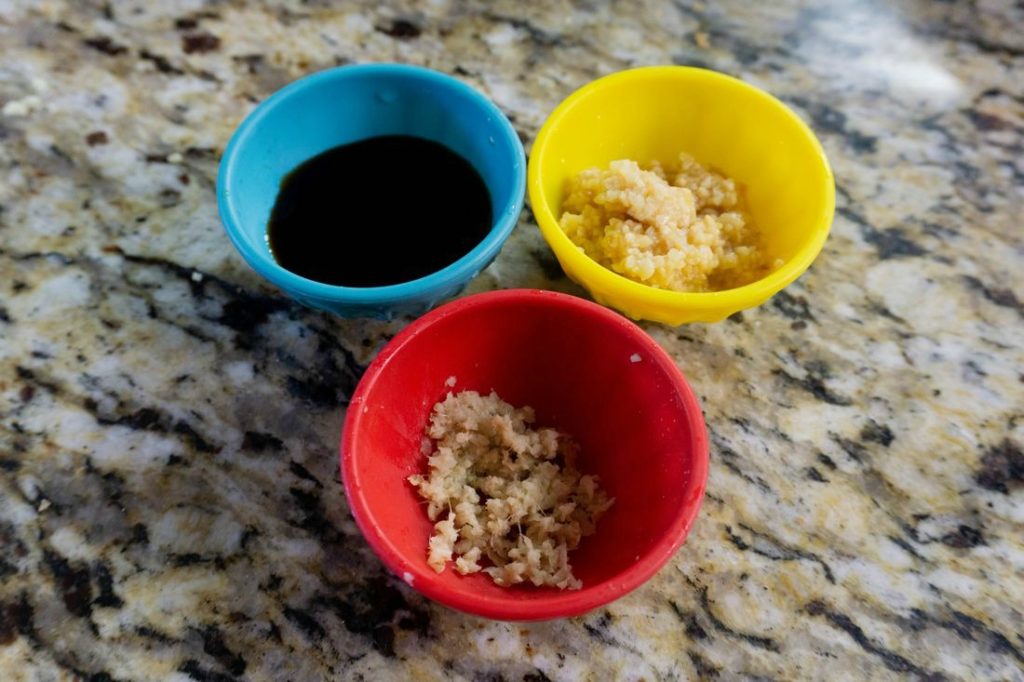 Then add in the vegetables and saute for 5 minutes. Last, serve the fried rice topped with spring onions.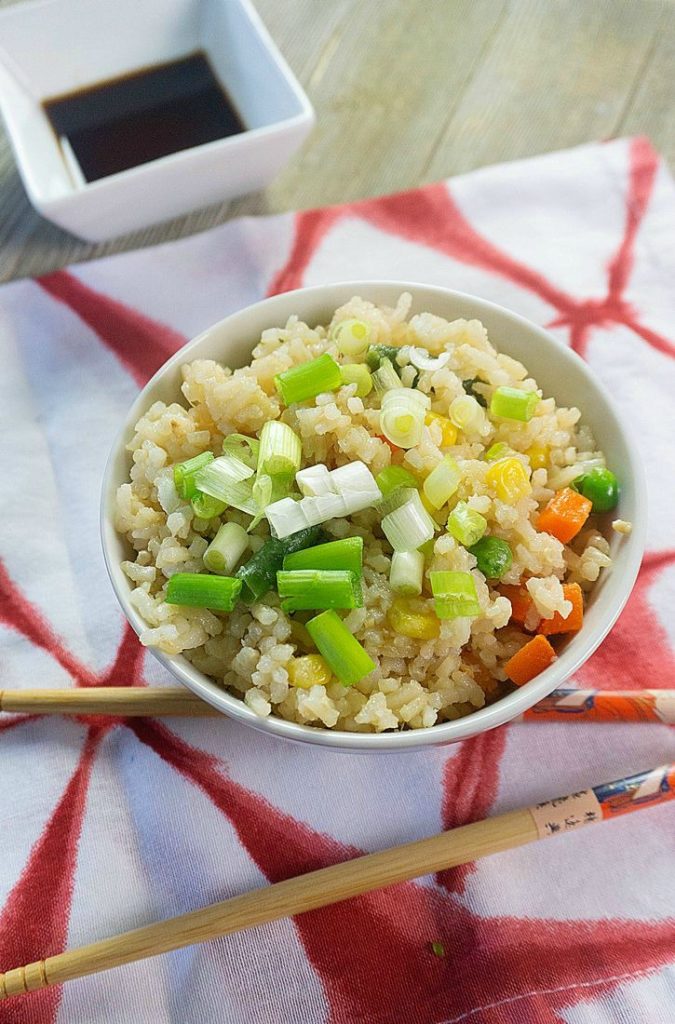 Doesn't the fried veggie rice look delicious? It's make a great summertime dish too.
My family sometimes makes this recipe when were camping in our RV.
It's a perfect meal for when you don't want something too heavy to eat. Especially after you been in the heat all day hiking.
Also, it's a great way to use leftover rice from the meal you had the night before.
What can you serve with the Fried Rice Recipe
Dumplings
Spring Rolls
Egg Rolls
Shrimp
Fruit
Broccoli
Brussel Sprouts
Pin Fried Rice Recipe