"You Wouldn't Like Me Without My Coffee" is a must read for coffee lovers and their families. This amusing book written by wife and husband team Grace and Ryan will keep you on the edge of your seat with every turn of the page. And, the beautiful pictures throughout the book illustrated by Danny Marin will keep little ones mesmerized.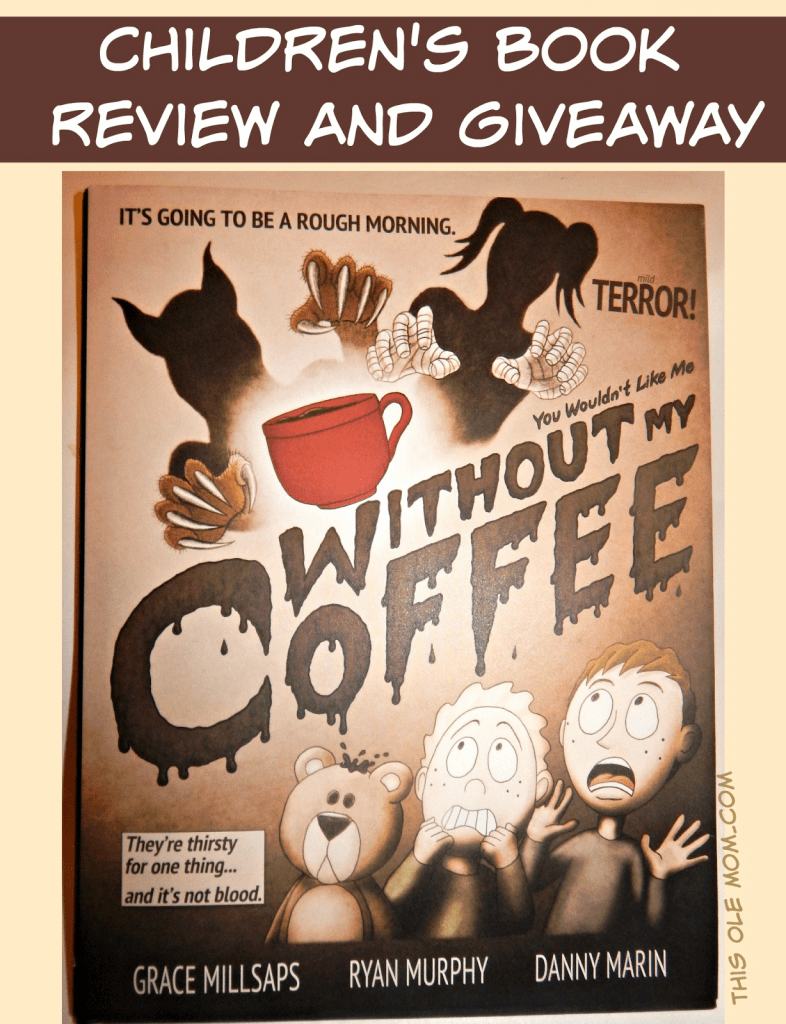 If you live with a Coffee addict, this book will have you laughing out loud as you relate with the boys in the story. Most people know that Coffee drinkers can be a little grouchy in the morning until they have their first cup of coffee. Sam and Lou's parents crave for their morning coffee. But, the boys are determined to see what happens when their parents go without coffee. Sam and Lou are shocked by what they see when they find their coffee deprived parents.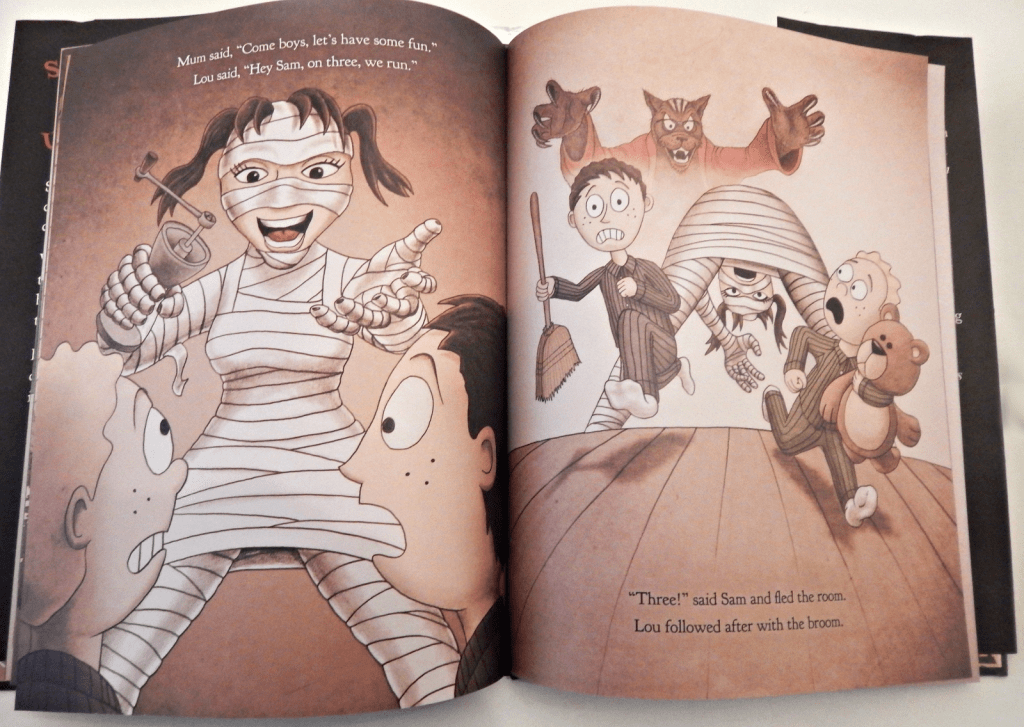 Sam and Lou's parents turn into Monsters when they don't have their morning coffee. The boys are scared and can't believe what they have done.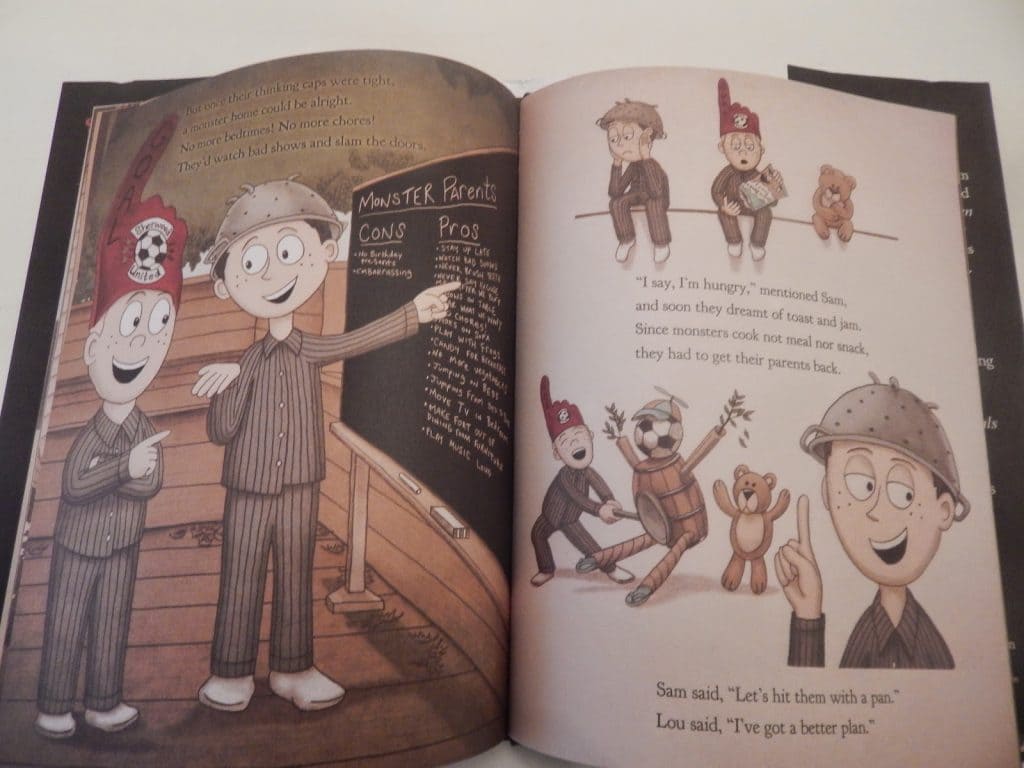 Sam and Lou decide to make a list of Pros and Cons about having Monster Parents. But, when they become hungry and realize monsters don't cook or make snacks they decide to come up with a plan to get their parents back.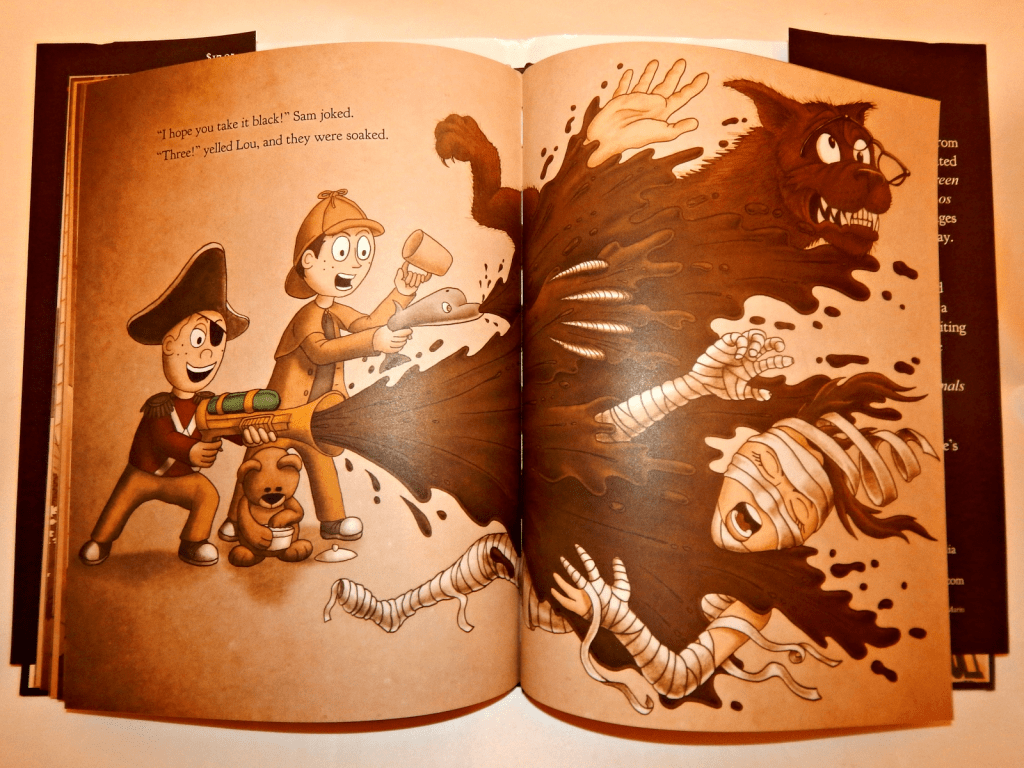 Armed with squirt guns filled with black coffee Sam and Lou tell the Monsters they're parent takers and it's time to meet the coffee maker! Once, the boy's parents are soaked in coffee they return to normal.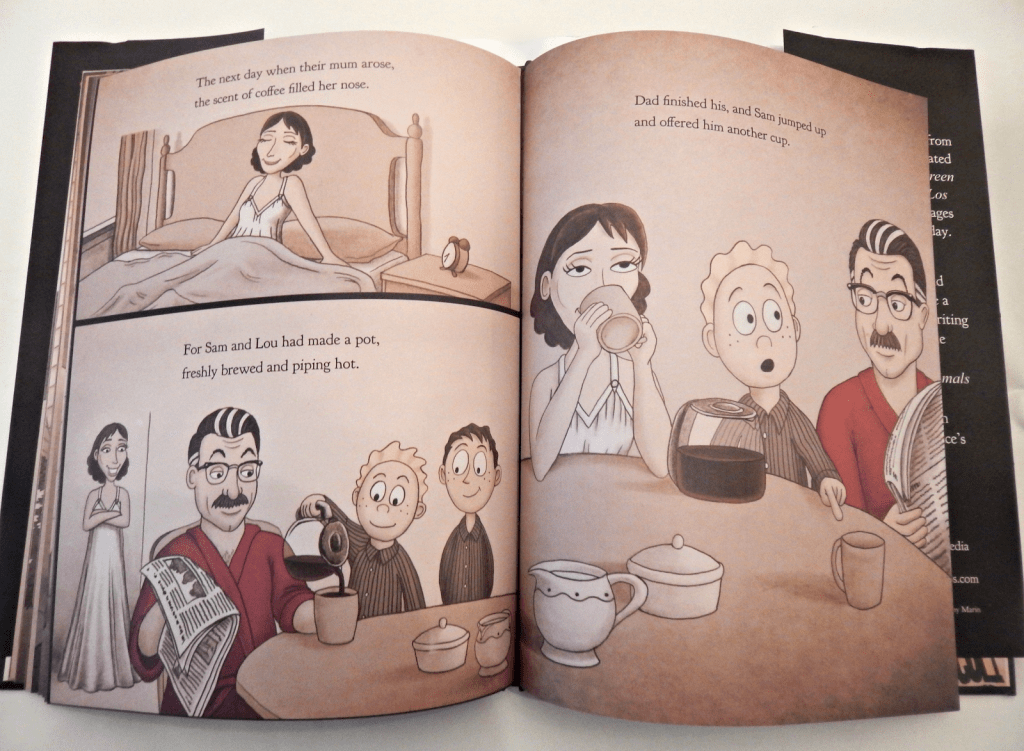 Sam and Lou learned a valuable lesson. And, each morning they make sure their parents have coffee. It's wise if you live with a coffee addict to always make sure there's coffee in the cupboard!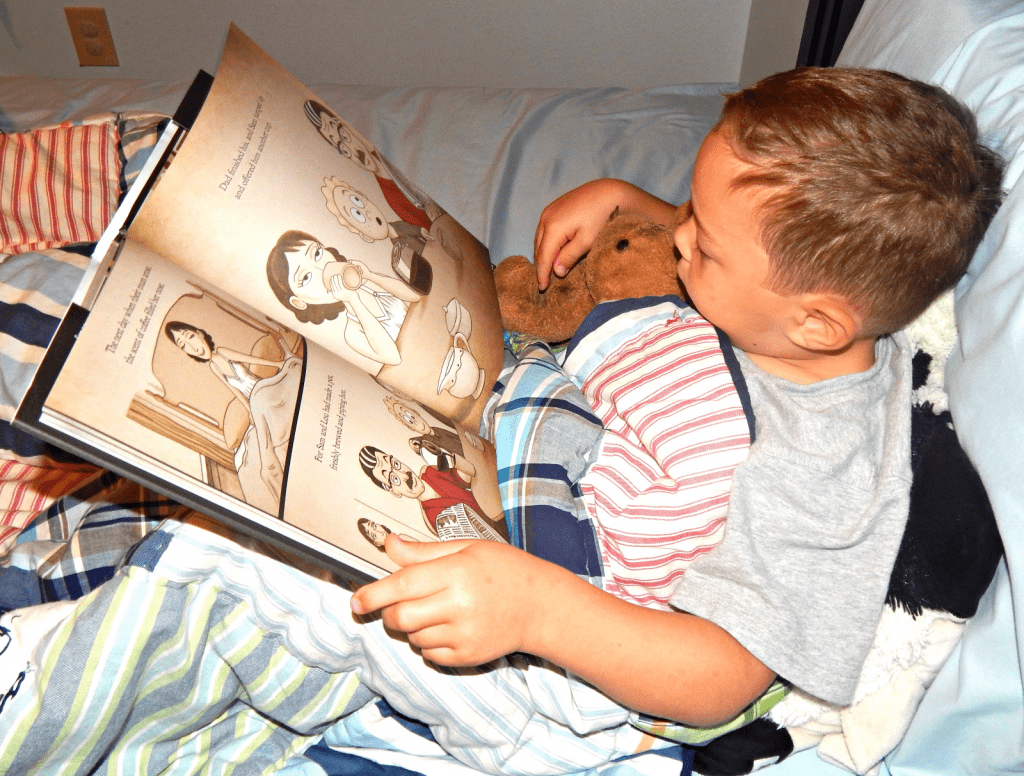 My little boy loved the story about Lou and Sam's coffee deprived parents. He kept asking me to read the book over again and, again. The book is recommended for ages 3-9. I think it's an adorable story that adults will enjoy reading, too. It would make a great gift and a wonderful book for guest to read when they come over for coffee! You can order a copy here  and surprise someone with their very own book for  Halloween!
I highly recommend this book. I promise you'll be happy you read it! This is one of the cutest children's book, I have read in the longest time. It's frightfully funny!
"You Wouldn't Like Me Without My Coffee " retails for $17.95 for Hardcover. Order through Amazon .
I was sent the item mentioned at no cost to facilitate this post. All opinions are my own and honest. See my disclosure
here
.