Wintastic Summer: RaceTrac Wintastic Rewards
I'm a sponsored blog partner of RaceTrac but all opinions contained in this post are my own and honest.
Do you like to win? I know I do! That's the reason I downloaded the new updated RaceTrac app. Now I'm having a Wintastic Summer and enjoying my favorite beverages and food with a chance to win some of my favorites like coffee, pizza, hotdogs, soda, and ice cream.
You can get in on the fun too with RaceTrac's new Wintastic Rewards program this summer until 9/4 by downloading the new updated RaceTrac app which is easier to use, and the coupons can be accessed quickly from the home screen. Once you're at RaceTrac, make a qualifying in-store purchase and scan the app at checkout. Presto! It's that easy, and you have a 1-3 chance to win more of what you love! Doesn't that sound amazing?
Download the RaceTrac Newly Updated App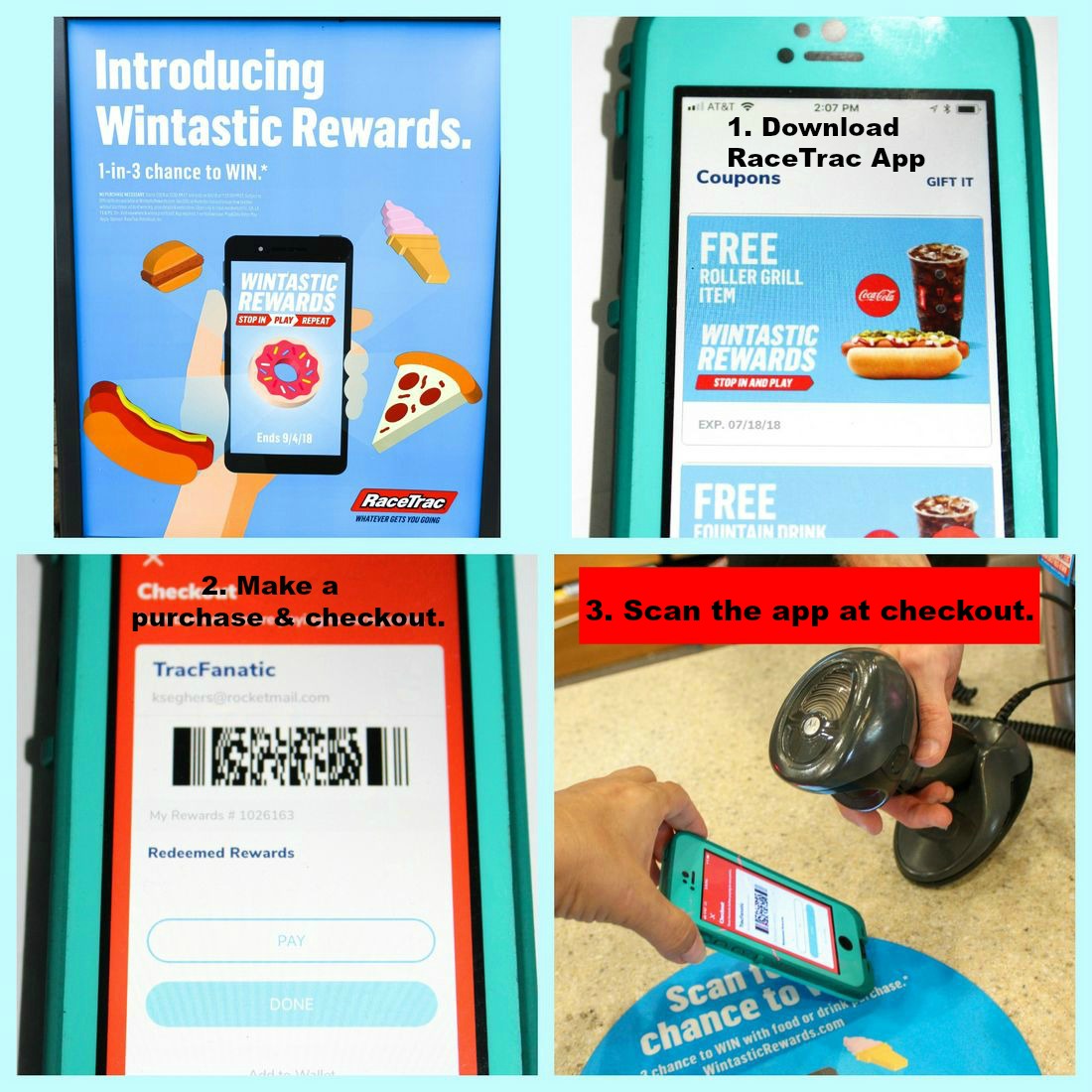 My son loves going to RaceTrac during the summer to cool off with some of our favorite treats. This summer we made our trips to RaceTrac even more fun by using the RaceTrac app. When you first sign up for the app, you receive coupons which two of them are for a free roller grill item and a free fountain drink.
Of course, my son chose a Nathan's All Beef hotdog and a cherry coke which happen to be his favorites when we visit RaceTrac beside the Swirl World ice cream.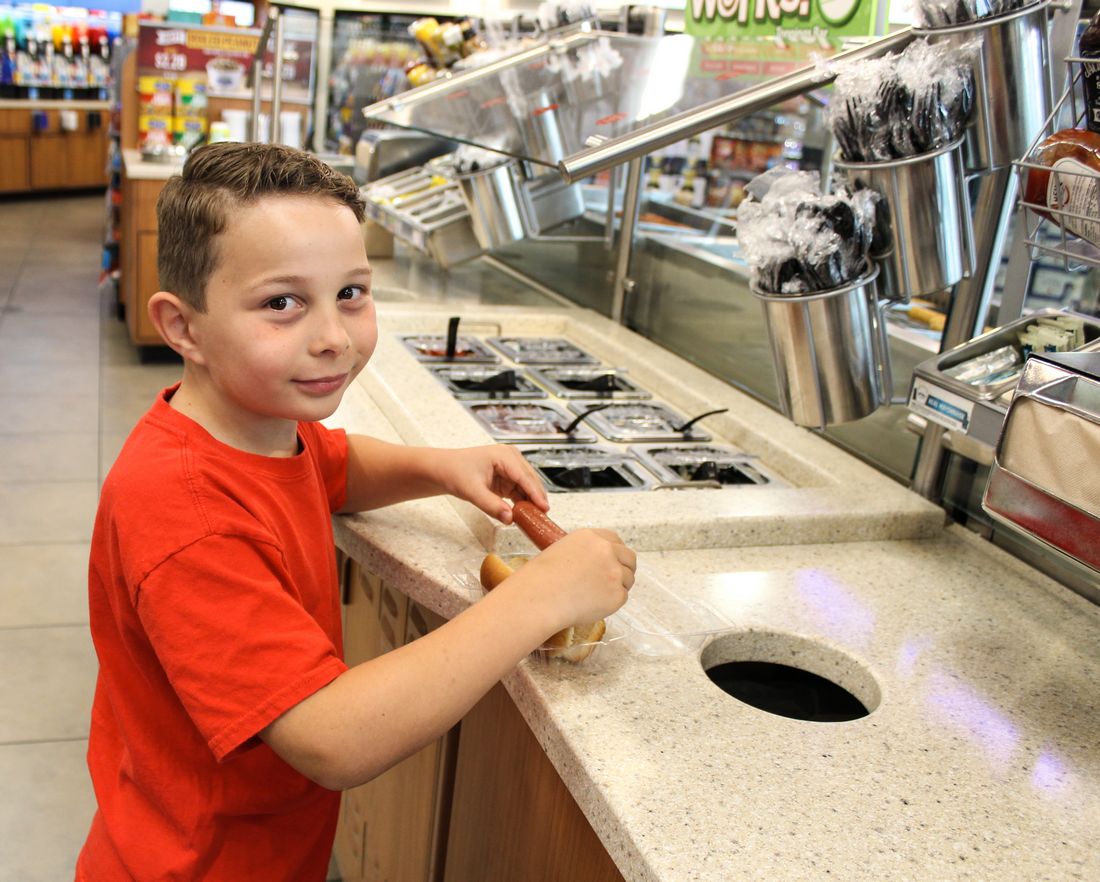 Check to see if you're a Wintastic Rewards Winner
Often when I bring my son to RaceTrac, he helps me check the RaceTrac app on my phone to see if I won any Wintastic Rewards, after we check out. Then we grab all our goodies and find a table to sit down at either inside or outside of RaceTrac depending on the rain.
Spending time with my son is important and RaceTrac makes it affordable with $1 drinks in any size, now through Labor Day.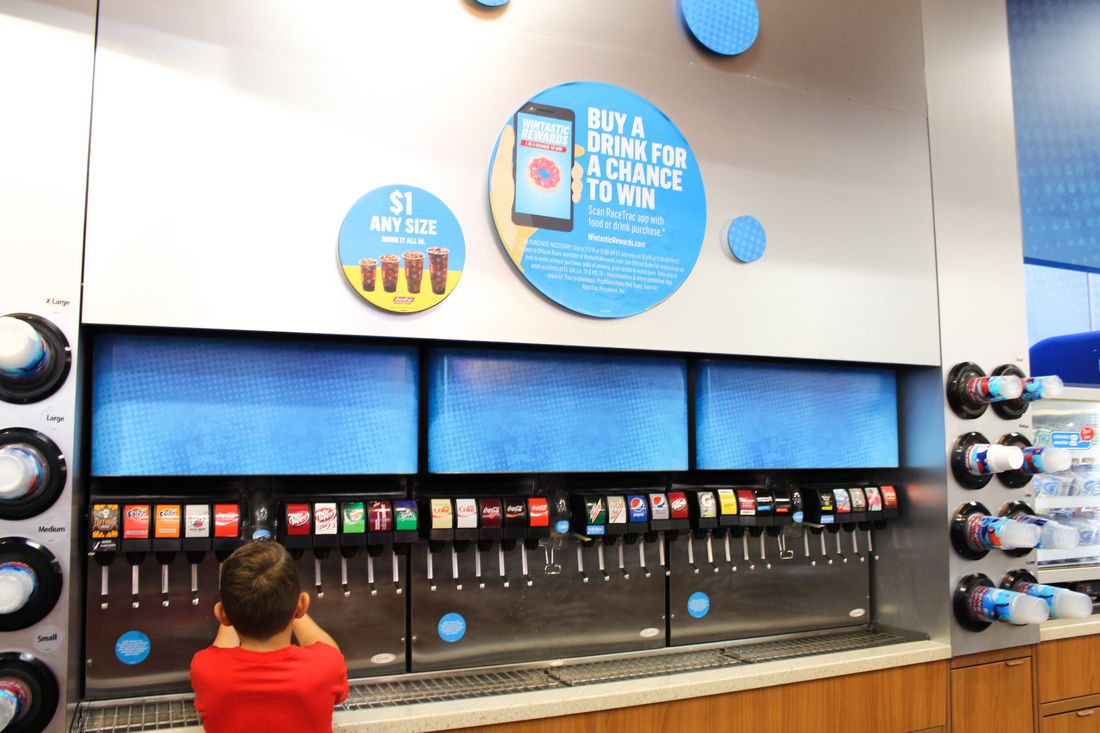 Having a chance to win fun rewards with the Wintastic Rewards program and spending time with my son makes it a Wintastic Summer!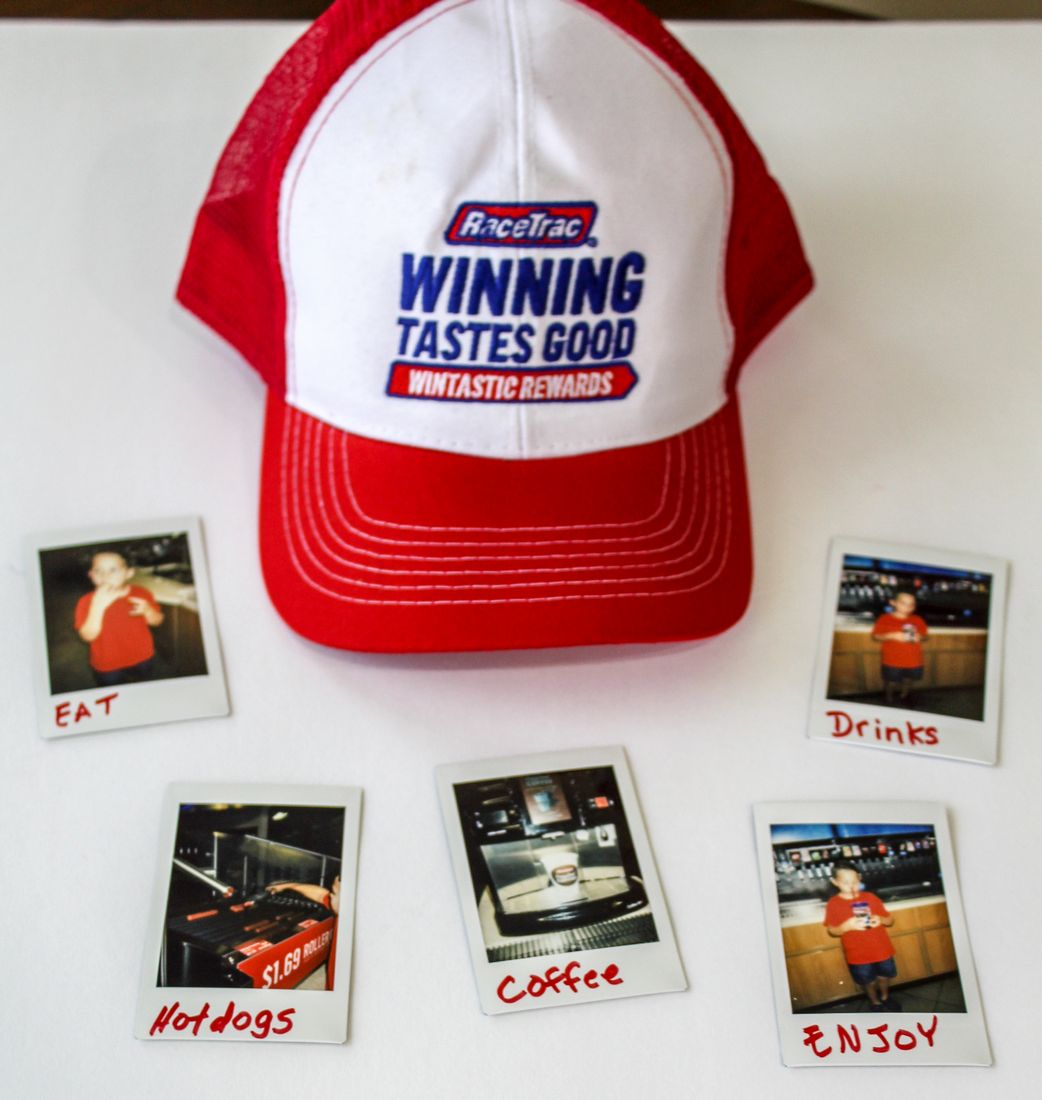 Some days we visit RaceTrac in the morning for breakfast, my son gets a breakfast sandwich that is cooked and assembled fresh in the store every day. Myself I enjoy a cup of Crazy Good Coffee from the coffee bar. The coffee bar offers the highest quality coffee made from 100 percent Arabica beans, cappuccino, iced coffee, hot teas, and hot chocolate.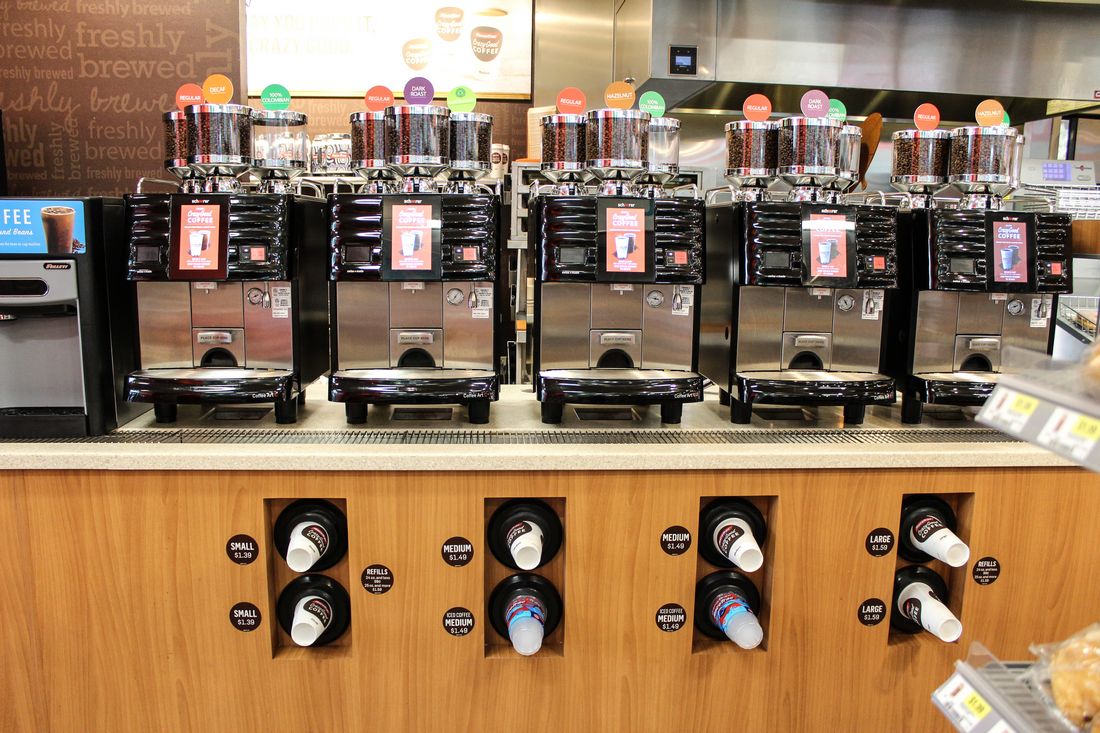 No matter if we eat breakfast, lunch, or grab a snack while at RaceTrac we always find something we like. Whether it's a breakfast sandwich, pizza, crazy good coffee, sandwiches, salads, fruit, ice cream, fountain drinks, or something from the Roller Grill, it's fun spending time with my son and exciting to see his face when we win Wintastic Rewards!
So make sure to download the updated RaceTrac app, visit your local RaceTrac, buy a qualifying item, scan the loyalty barcode on the app at checkout, and check to see if you're a winner. Share your Wintastic Rewards win on Social Media with RaceTrac on twitter, facebook, and instagram.  To learn more about the Wintastic Rewards program and eligibility go here.
Disclosure:
"RaceTrac partnered with influencers such as me for its Wintastic Rewards campaign. As part of this program, I received compensation for my time.
Additionally, I also received an instax mini camera with film and a coffee coupon to use for my posts. RaceTrac believes that consumers and influencers are free to form their own opinions and share them in their own words. These policies align with WOMMA Ethics Code, Federal Trade Commission (FTC) guidelines and social media engagement recommendations.
PIN ME: