Usually, when my little boy sits down to dinner, he will talk non-stop, slide side to side in his chair, and sometimes his fork becomes an Airplane. I give him my sideways look which means you better eat now, or he gets my speech about how lucky he has it to have food. Yesterday was a rare occasion in my house. I decided to use French Bread to make Turkey Pepperoni and Bacon Pizza. When my little boy got home from school he went over to the stove like he always does to see what were having for dinner, often he will stomp off screaming he's not eating yucky food. This time was different! He eyed the pizza on the stove and then quickly left the kitchen. I wasn't sure where he went until I heard the water running in the bathroom. He washed his hands, came into the kitchen, and asked if he could eat.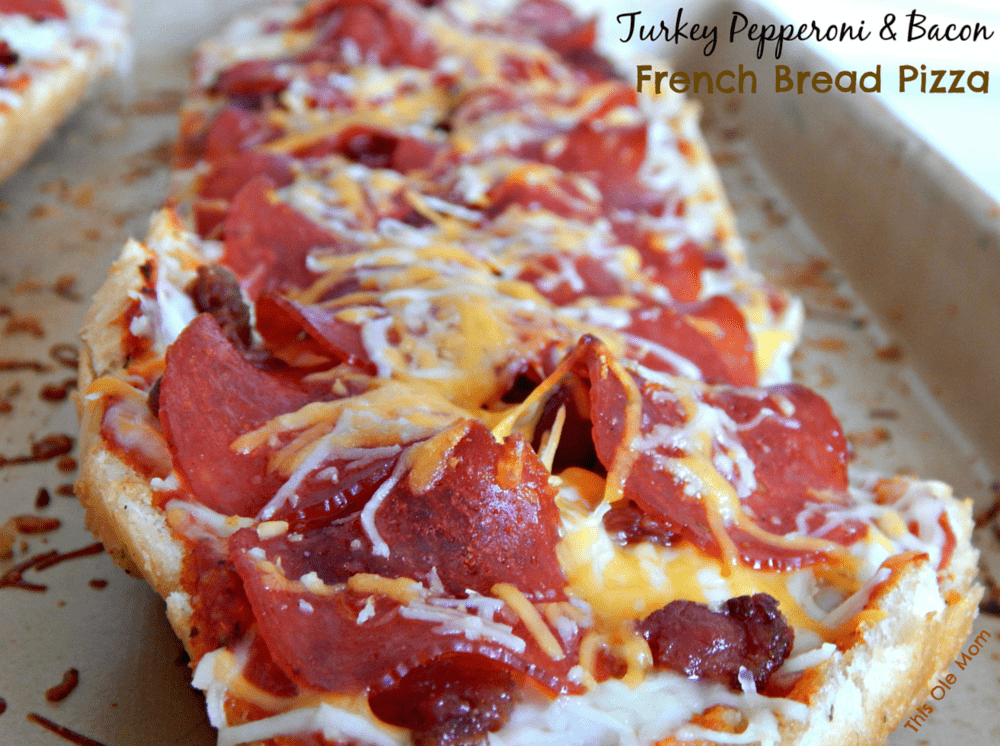 When I placed my son's plate in front of him, he didn't say one word. He picked up the pizza and ate it all without talking or moving around in his seat. After my son was finish eating, he thanked me for fixing the best Pepperoni and Bacon Pizza he ever tasted.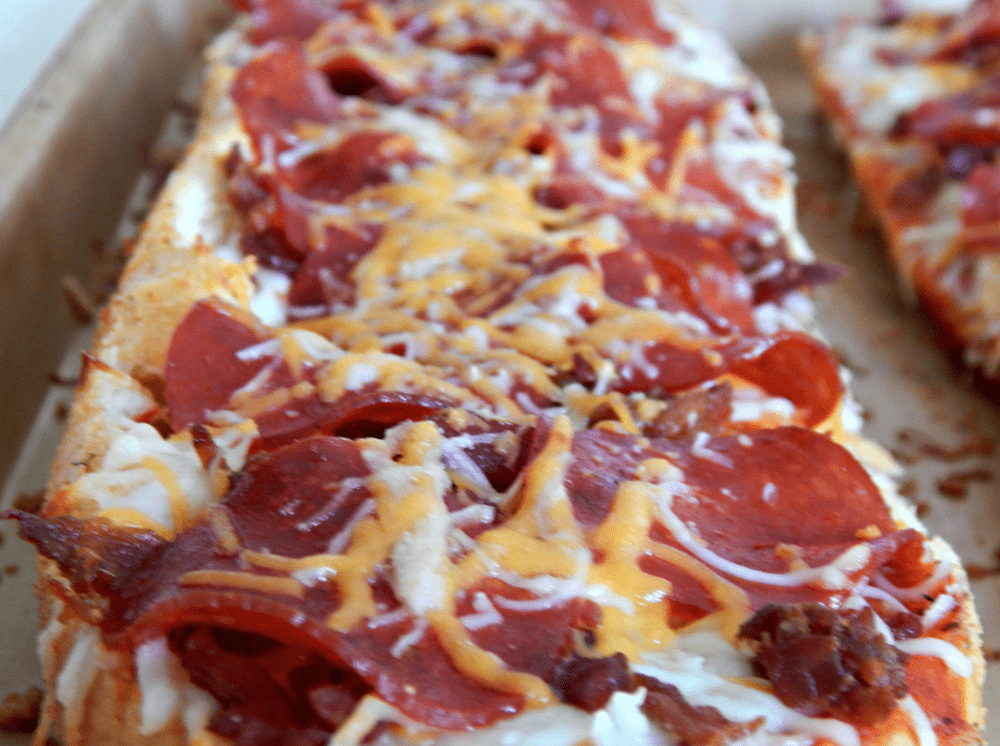 Here's what you need to make this delicious  Turkey Pepperoni and Bacon Cheesy French Bread Pizza with melted Garlic and Parmesan Butter Crust.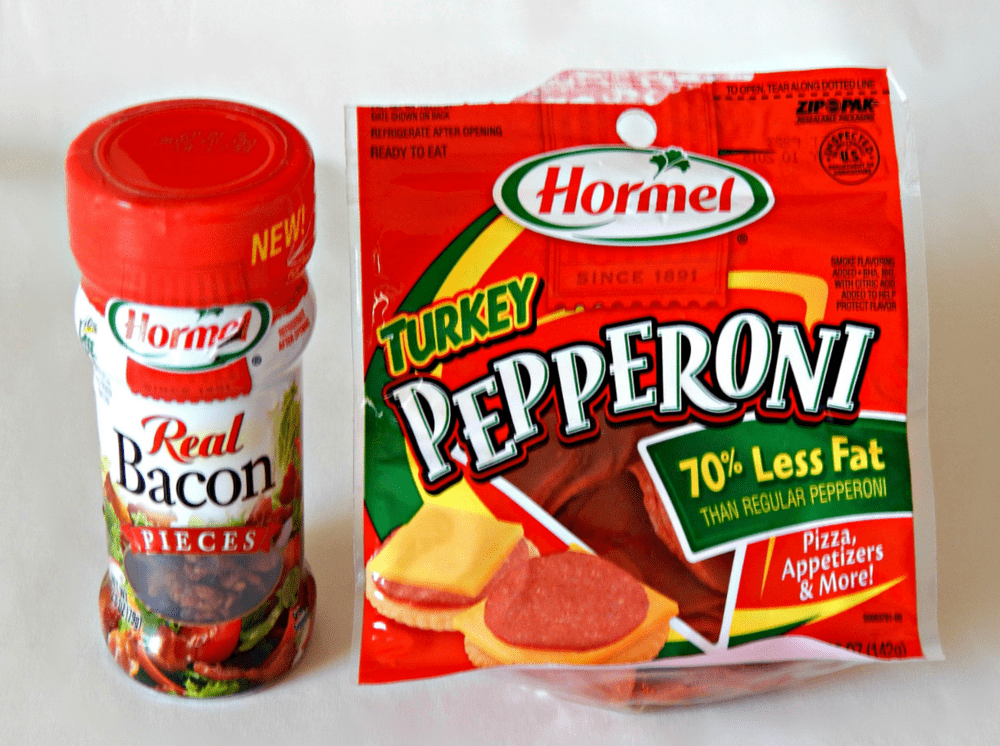 Ingredients:
1/2 Loaf of French Bread
1 Package Hormel Turkey Pepperoni
1 Jar Hormel Real Bacon Pieces
3 Cups of Shredded Pizza Cheese
Jar of Pizza Sauce
6 tbsp. Butter
1 tbsp. Kraft Grated Parmesan Cheese
1 tbsp. Garlic Granulated Powder
1 tsp. Italian Seasoning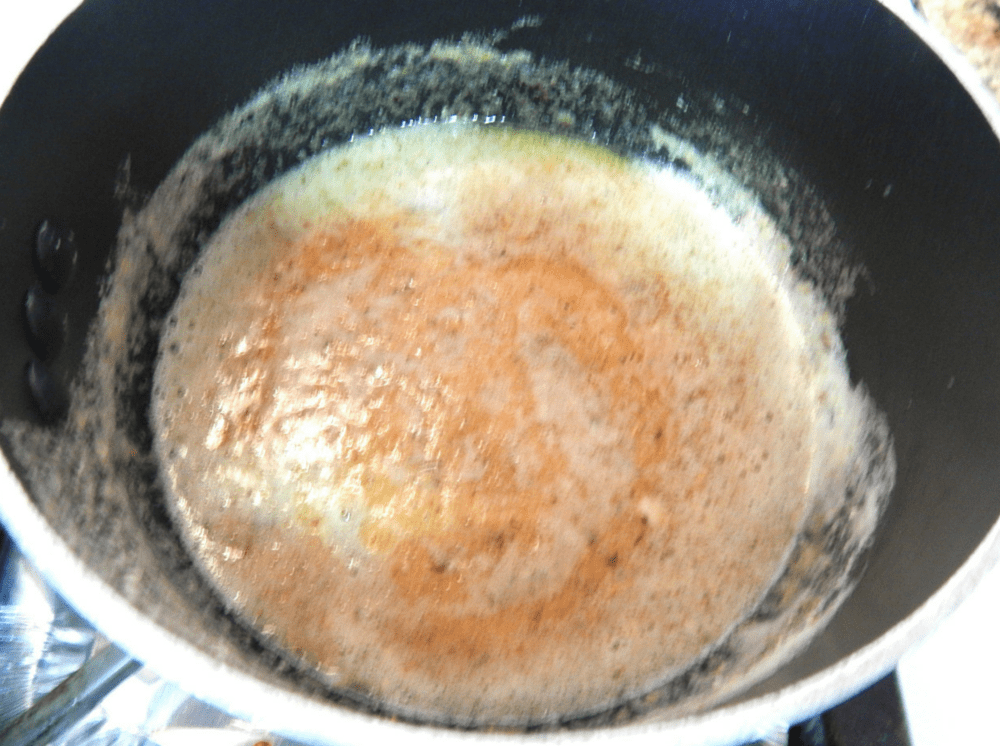 1. Preheat oven to 375 degrees. In a medium saucepan melt butter over low heat. Add grated Parmesan Cheese, Granulated Garlic Powder, and Italian Seasoning with the butter. Stir the melted butter mixture continuously until it comes to a boil. Remove from heat.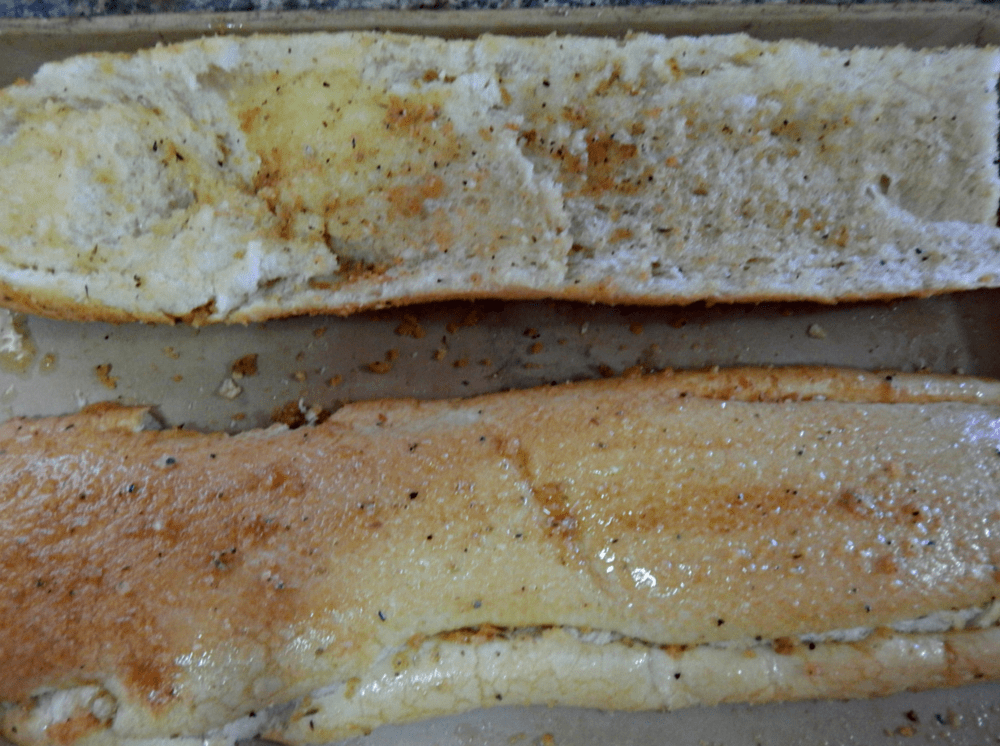 2. Cut the French Bread lengthwise. Using a basting brush spread the butter mixture on top and the bottom of the bread. Next place the bread on a baking sheet.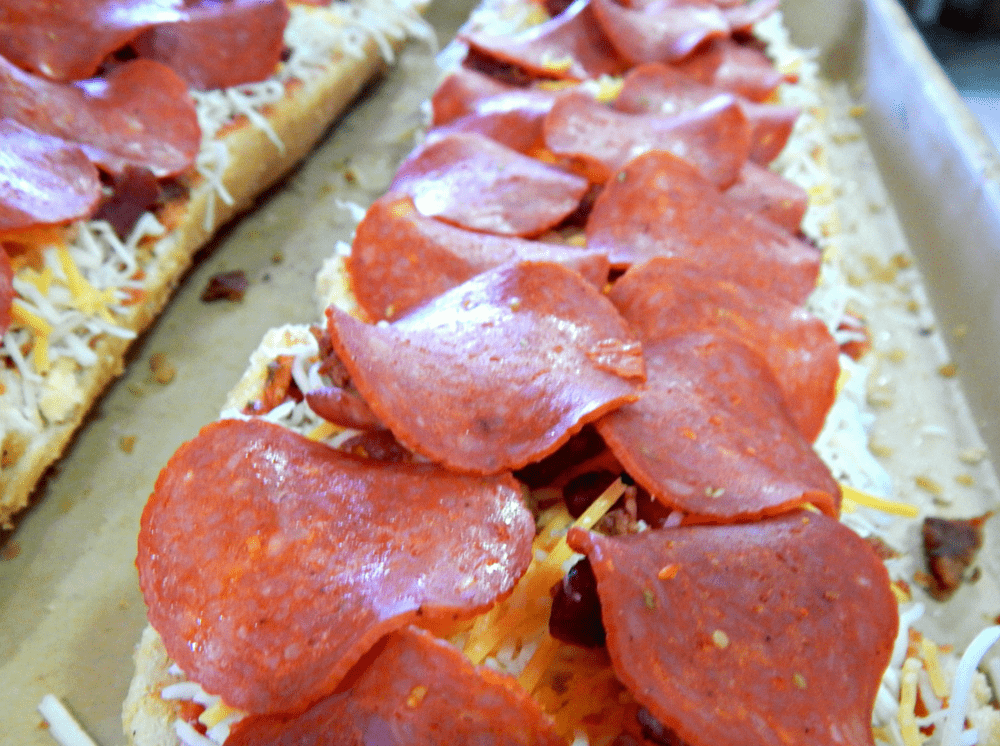 6. Layer the Pepperoni on top of the bacon pieces, sprinkle on the rest of the cheese. Place Pizza in  preheated oven for 10 minutes. Use oven mitts to carefully remove Pizza from the hot oven. Let cool 5-6  minutes before serving. Feeds 3-4 people. Kim's suggestion: serve with a Salad.
 What's your favorite Pizza toppings?
You could add spinach, bell peppers, mushrooms, black olives or anything you like. Have you tried Hormel Turkey Pepperoni and Hormel Real Bacon Pieces on your Pizza? I love that the Hormel Turkey is 70% less fat than regular Pepperoni. My little boy didn't even notice the difference.