It's Time Now to Get Your Sodapalooza Cups at RaceTrac: Cups are Flying Out of the Stores!
Disclosure: This is a sponsored post from RaceTrac. As always, all opinions are my own and honest.
It's hot here in South, Louisiana, and the kids are out of school! I recently discovered an excellent way to beat the summer heat with Sodapalooza 2017 cups from RaceTrac. These refillable cups are amazing! You pay a one-time price of $11.99 unless you download the free RaceTrac Rewards app on any iOS or Android phone to receive a coupon for $2 off a Sodapalooza cup purchase, which means you will end up paying only $9.99 for unlimited FreeFills until 7/31 – isn't that cool?
But sadly, if you don't hurry to your nearest RaceTrac to get your Sodapalooza cup you might miss out! These amazing refillable cups that offer free unlimited fountain and NumbSkull frozen drinks are flying out of the stores! That's right you read correctly!!!
I drove around to 4 different stores in my area looking for a Sodapalooza cup for my little boy. We got out at each RaceTrac and went inside searching the stores and shelves; it felt like we were on a scavenger hunt. My son was having fun he thought this was the coolest game. Doesn't it sound fun? I bet your kids would love going on a Sodapalooza cup hunt.
Finally, at the fourth RaceTrac, we found my son's Sodapoolza cup!! He couldn't wait to open the cup to see what coupons were inside. Inside each cup, you will receive $30 in coupons. If you use the app, you can unlock more coupons. My son filled up his Sodapalooza cup with NumbSkull frozen coke and used one of the coupons for a free Beef Jerky. He's already making plans for us to go back to RaceTrac to fill up our Sodapalooza cups to take them along with us to the beach. Where would you take your Sodapalooza cups?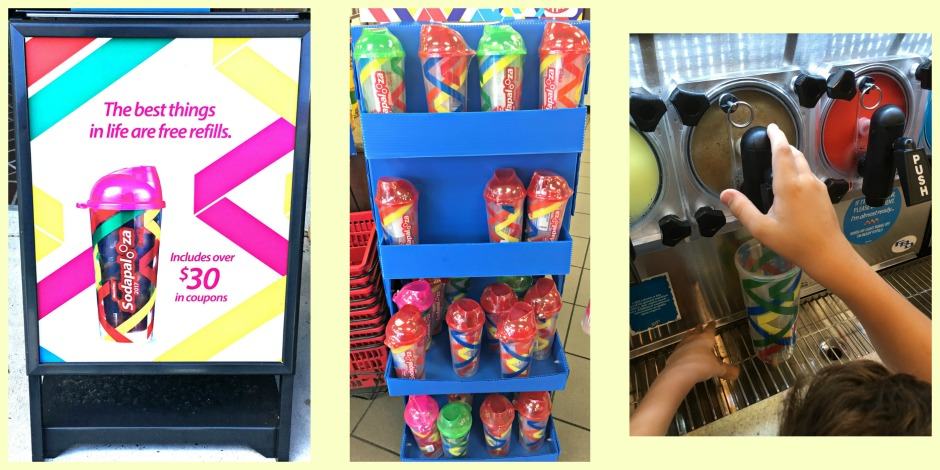 Please do me a favor if you have found one of these amazing Sodapalooza 2017 cups, please leave a comment below telling me where you found it so other people can purchase a cup before all they fly out of the stores!
Follow RaceTrac on facebook  andtwitter.
Pinterest Pin!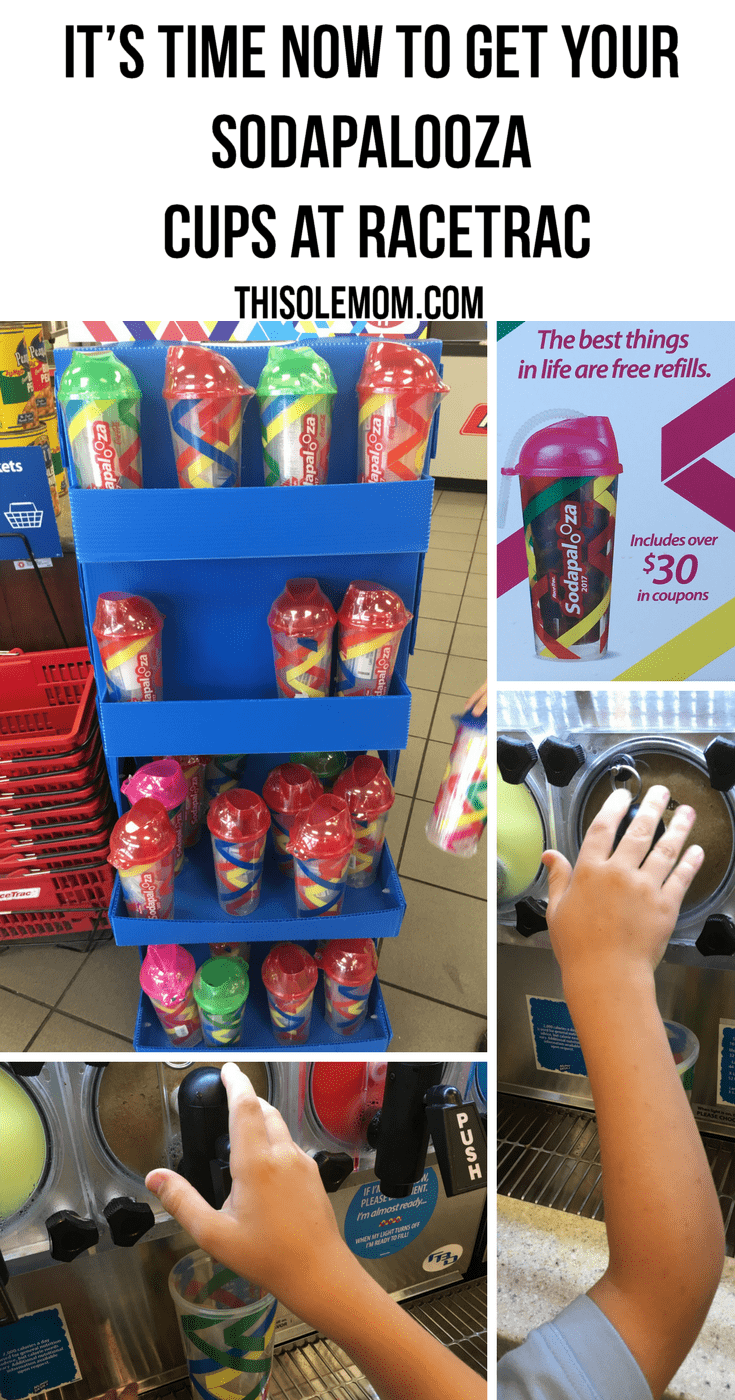 Disclosure: This is a sponsored post from RaceTrac. As always, all opinions are my own and honest.
Have a great summer! 
Kim