Last weekend while I was at the New Orleans Baby & Child Fest, I had the honor of meeting Neil Pierson, the creator of the "Sock Spot." I mentioned to him that I thought "This Ole Mom" readers would love learning about a fun way to keep their children's unpaired socks until they found the mates for them. Neil gave me a Sock Spot to bring home to review with my little boy. I am excited to share it with all of you!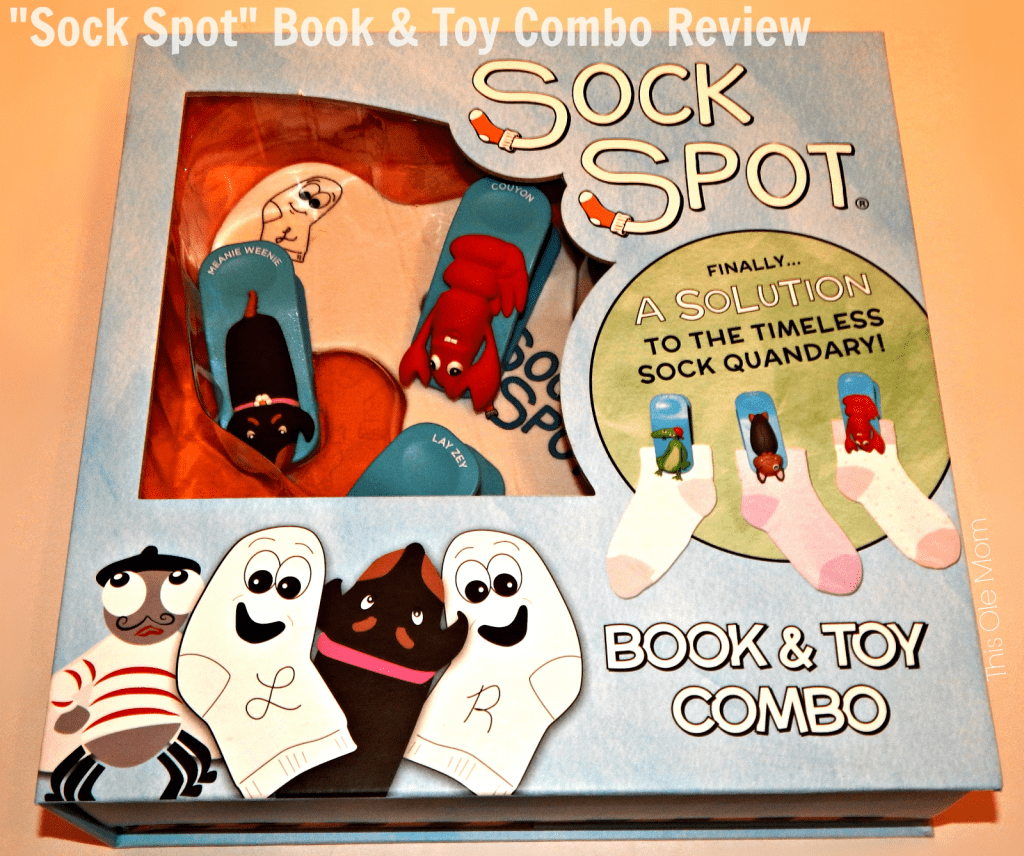 Have you ever found yourself frustrated because you can't find a mate to your child's socks? If you answered "yes" then, you'd love the "Sock Spot" and the adorable children's book that goes with it. I can't tell you how many times that I get frustrated with not being able to find the matching mates to my son's socks when I do the laundry. I often find a mate to the socks that I discovered in the laundry basket outside, under his bed, in his toy box or other places that I would never have imagined! And, to make things worse when my son finds a sock in the laundry basket that doesn't have a mate he'll toss it back in the dirty laundry basket.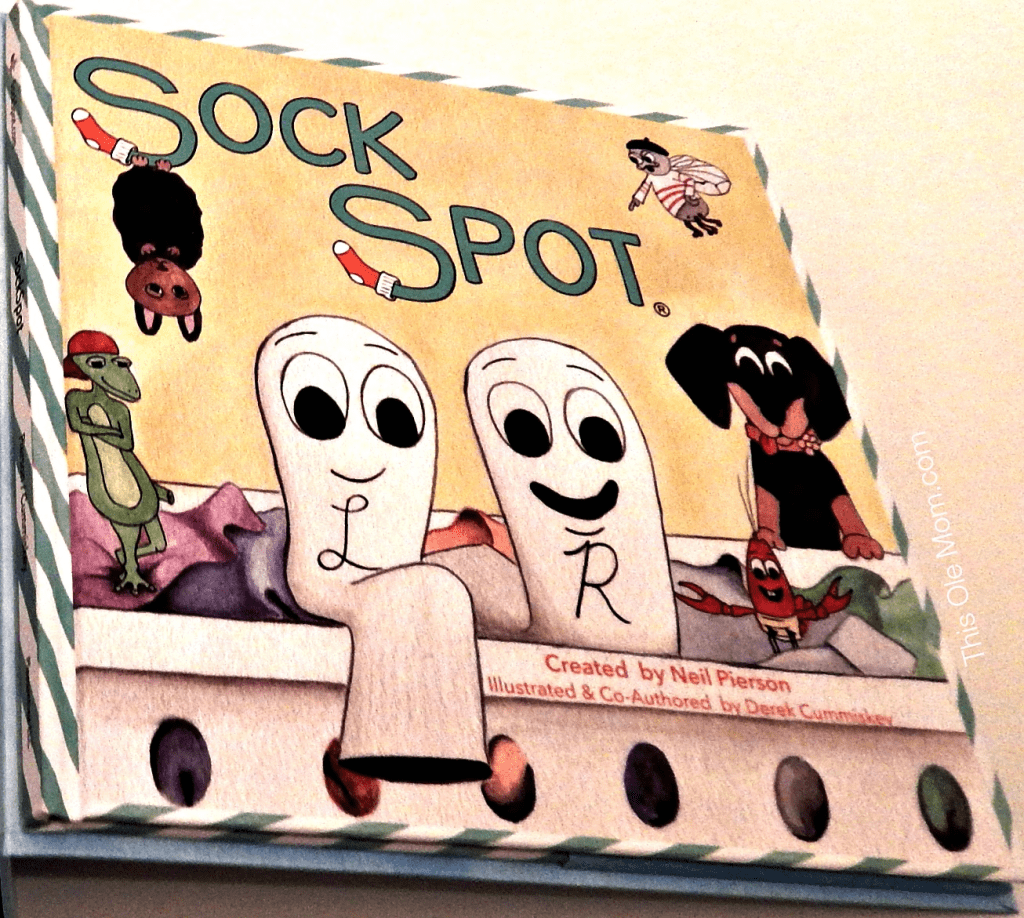 When I sat down with my little boy and started reading the storybook that came with the Sock Spot, he couldn't stop laughing. He thought the book was funny. The story is about a little boy named Roman that loves to wear his favorite socks that he calls Left Sock and Right Sock, and he has a dog called Meanie Weenie that loves dirty socks. Roman can't find the mates to his socks so; he keeps the unpaired socks in a special place called the Sock Spot until he finds the matching partners. While Roman is looking for the mates to his socks, he meets several characters around his home and in his backyard.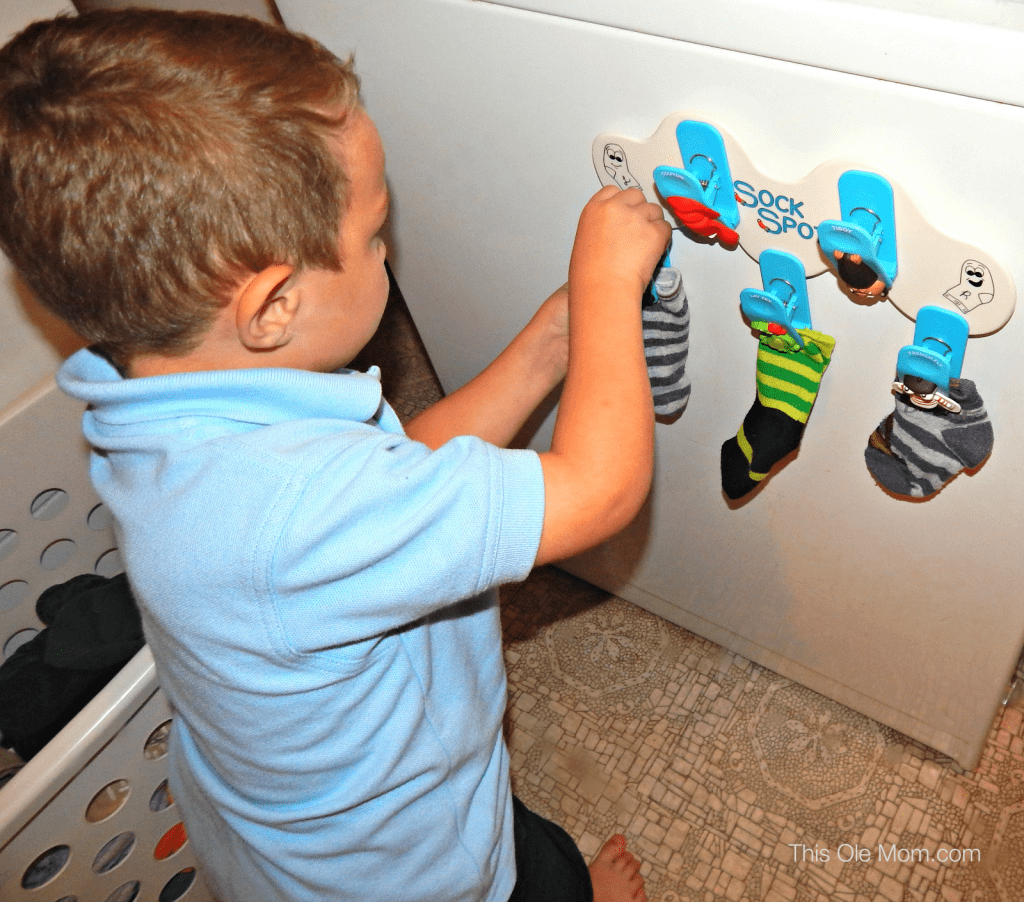 The illustrated storybook comes boxed with a Sock Spot (an organizing rack) with clips that have characters on each of them that resembles the characters Roman encounters while he's looking for the mates to his socks. Your child can have fun using their very own "Sock Spot." When my son found the unpaired sock, he will just clip them on the "Sock Spot" until they locate the matching mates. My little boy loves clipping his socks on the Sock Spot, and I like that it teaches him organizational skills.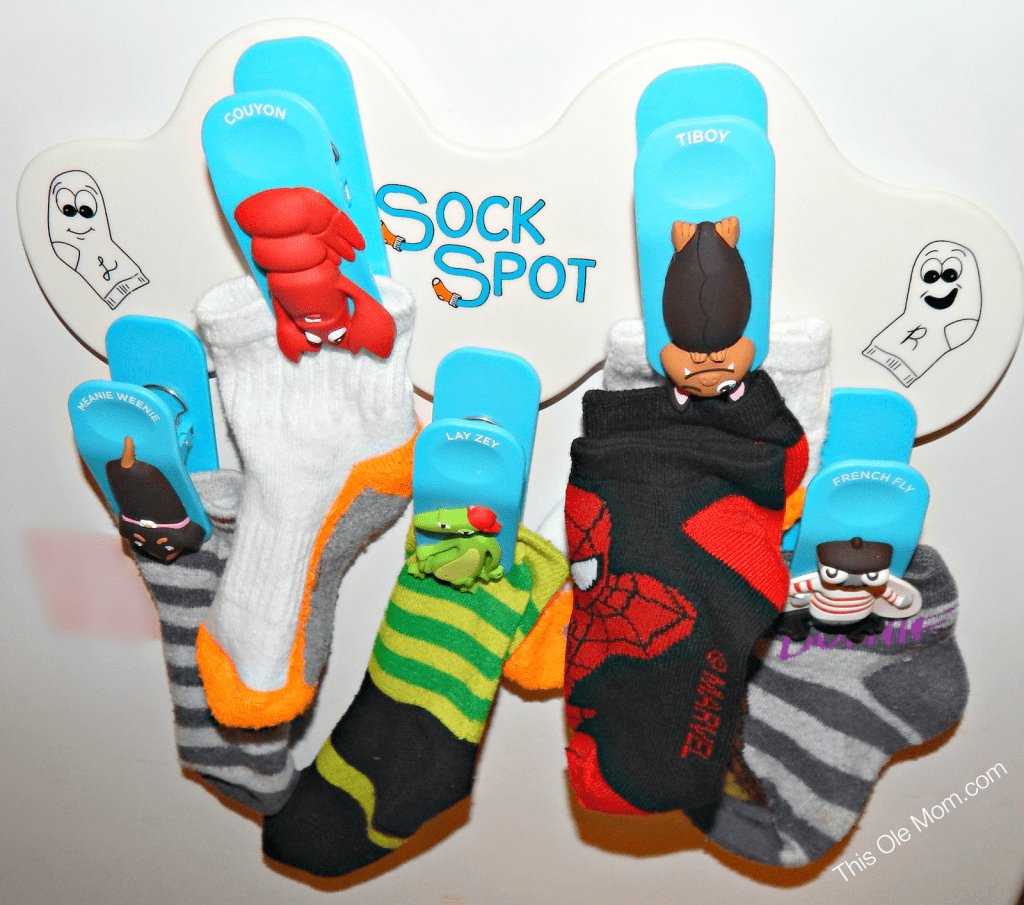 The Sock Spot can be installed vertically or horizontally on your washer, dryer or anywhere in your laundry room with the kid friendly suction cups. It holds up to 30 pairs of socks. Surprise the children in your life with their very own Sock Spot. I think they will love it as much as my son does! It would make a great birthday or Christmas present!
This is a sponsored post. I received the above-mentioned product to facilitate this post. The opinions expressed here are my own.