Slow Cooker White Bean and Italian Sausage Soup plus Giveaway 
Disclosure: As a Hamilton Beach Ambassador I was provided with a slow cooker in exchange for my honest review. As always, all opinions are my own.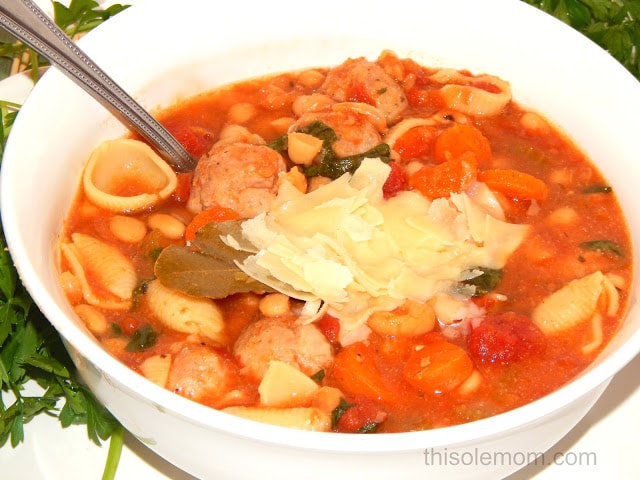 It's that time of year again. Time to drag out the sweaters, boots, and the slow cooker. Cooler weather and daylight savings time make for colder days and shorter nights. That's a few of the reasons I love using my slow cooker this time of year.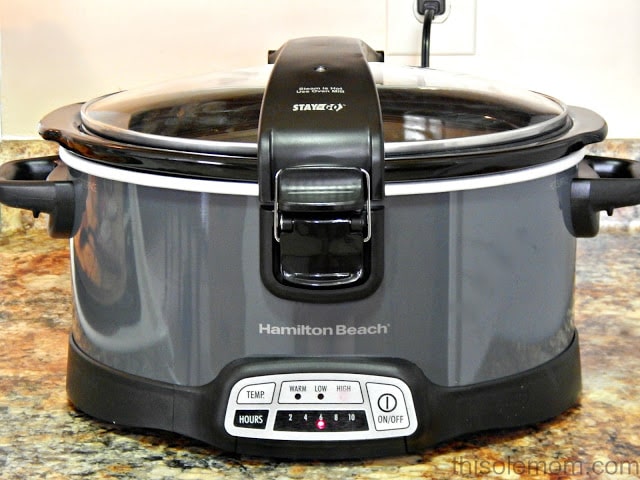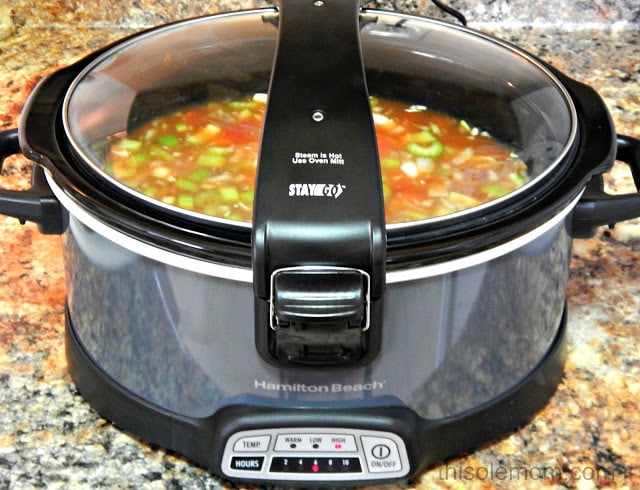 I love that the Hamilton Beach Slow Cooker is programmable. When I made my Bean and Italian Sausage Soup the other night in the slow cooker I programmed the time I wanted it to cook; then it automatically switched to warm the food after the cooking time.
The slow cooker also has a hinged lid that securely keeps the lid in place while cooking.
When I would use other slow cookers, I would worry about knocking the top off or finding a place to put the lid while I serve dinner. The lid easily detaches and can be washed in the dishwasher.
I love everything about this slow cooker except I wish the cord were a little longer. I also recommend when cooking with the slow cooker to make sure you keep it out of reach from children. And, make sure to wear oven mitts when touching the slow cooker or opening the top.
You can buy the Hamilton Beach Programmable Stay or Go 6 QT Slow Cooker at Walmart, and its perfect for cooking soups, gumbos, roast, stews, chickens up to 6 pounds, and a lot more. It's a great way to cook a stress-free meal without having to stand over the stove for hours.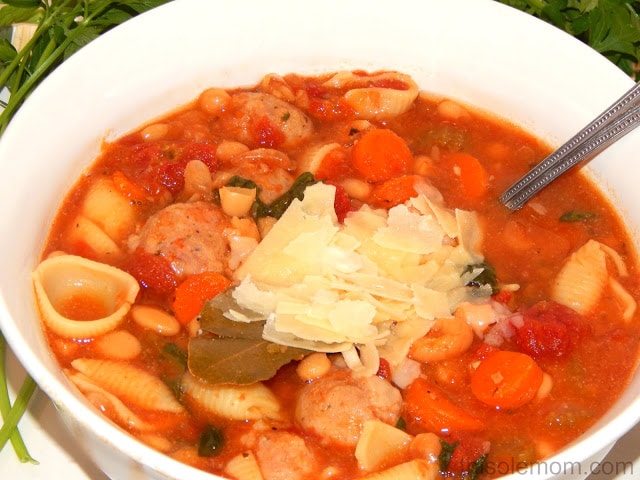 Ingredients for Slow Cooker White Bean and Italian Sausage Soup:
10 oz. Northern Dried White Beans
8 cups of Chicken Stock (like Swanson)
1 cup Sliced Carrots
1 cup Chopped Celery
1 Medium Onion
4 Garlic Cloves Diced
1 cup Fresh Spinach Chopped
2 cans Diced Tomatoes
1 lb. Italian Sausage removed from casing (roll into small balls, refrigerated until needed)
2 Bay Leaves
1 cup cooked Pasta Shells
Shaved Parmesan Cheese
salt, pepper, and garlic seasoning to your liking
Instructions:
Place beans, carrots, celery, onions, garlic gloves, and diced tomatoes into the slow cooker, pour chicken stock over the ingredients and mix well. Place the lid on the slow cooker and cook for 6 hours.
Follow directions for removing the lid from the slow cooker, and then the last 30 minutes of cooking time, add sausage and spinach. Stir in the cooked pasta the last 5 minutes. Season to your liking and put into bowls. Put shaved parmesan cheese on top of soup in each bowl and enjoy! Note: remove Bay Leaves before serving.

Hamilton Beach is giving away a Programmable 6 Qt. Stay or Go Slow Cooker to one (1) lucky "This Ole Mom" reader.  Must be a U.S resident and at least 18 years or older to enter.
Enter Giveaway