Paper Plate Apple Craft
I am working with my son teaching him his Alphabets and Colors . We are working on the Letter A . Here are 2 simple crafts that he made.
Paper Plate Apple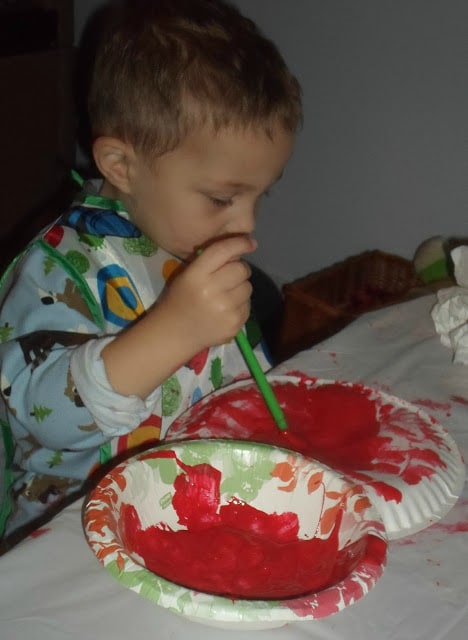 You need 2 Plain White Paper Plates
Brown Construction Paper
Green Construction Paper
Red Paint
Paint Brush
Craft Glue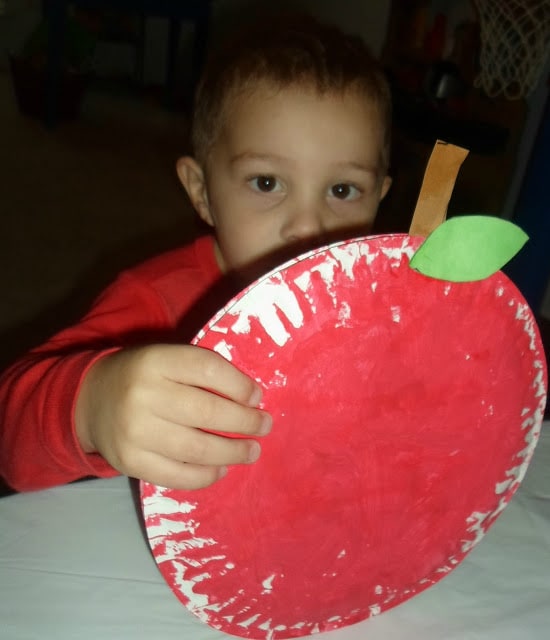 I made the stem and leaf with the construction paper while he was painting.
He painted the 2 paper plates and he glued on the stem and leaf and glued the plates together after they dried.
The next craft is very easy.
Letter "A"
White Poster Board
Red Tissue Paper
Glue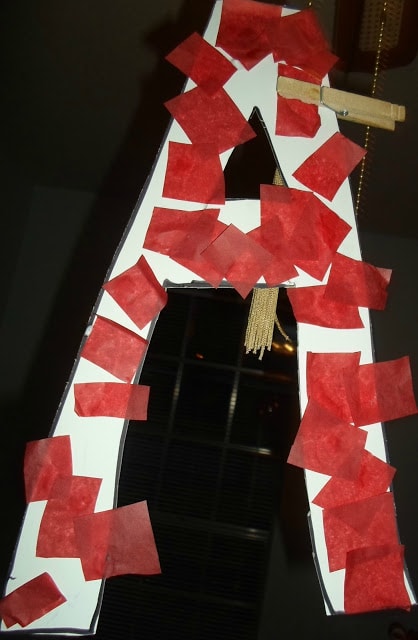 Cut out a letter A from the poster board, if your child is older they can do this part.
Cut or tear the tissue paper into pieces and glue onto the Letter.
Hang to dry!

I have a hook hanging from the ceiling that I use to hang all of his crafts to dry.
Thanks for stopping by!
If you have any questions don't hesitate to send us a comment or e-mail!
Kim Seghers is a Mom of three, creator of This Ole Mom blog, a family friendly site. Kim is passionate about sharing her love for cooking, crafting, traveling, family, and everything lifestyle.