I am in love with Skippy's new bite size Double Peanut Butter Bites. These delicious little morsels are so good I wanted to include them in my Halloween Monster Munch Party Mix.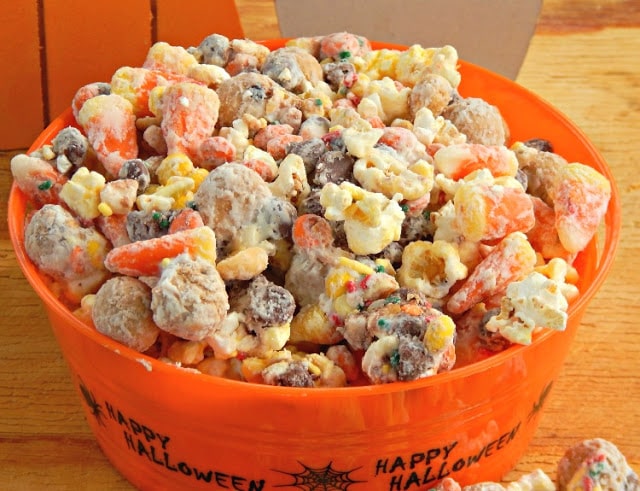 If you love Peanut Butter, you will love these Skippy Double Peanut Butter Bites. The yummy round balls are packed with double the peanut butter goodness.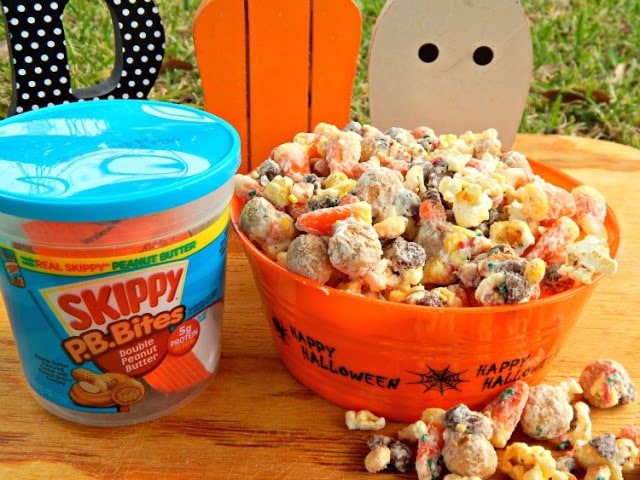 This delicious Monster Munch Halloween Popcorn Party Mix is easy to make. It's a great treat to serve at your next Halloween Party. Make sure to make a batch for all the hungry trick or treaters that will be visiting on Halloween Night.
Here are the ingredients needed to make your own Halloween Party Mix: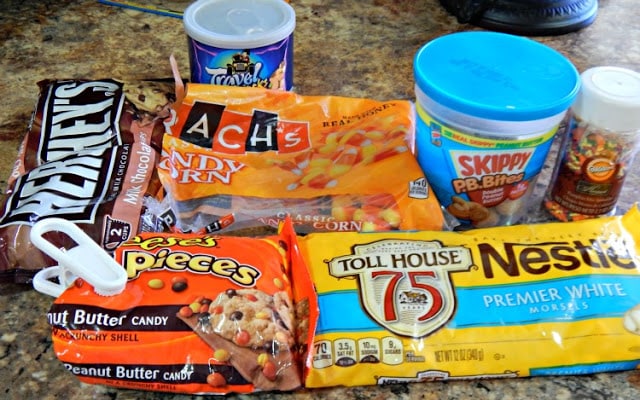 1 bag of Microwave Lightly Butter Popcorn
1 cup Skippy Double P.B. Bites
1 cup White Chocolate Morsels
1/2 cup Nut Mix
1/2 cup Reese's Pieces
1/2 cup Milk Chocolate Chips
1 cup Candy Corn
Pumpkin Fall Sprinkles
How to make the Halloween Monster Munch: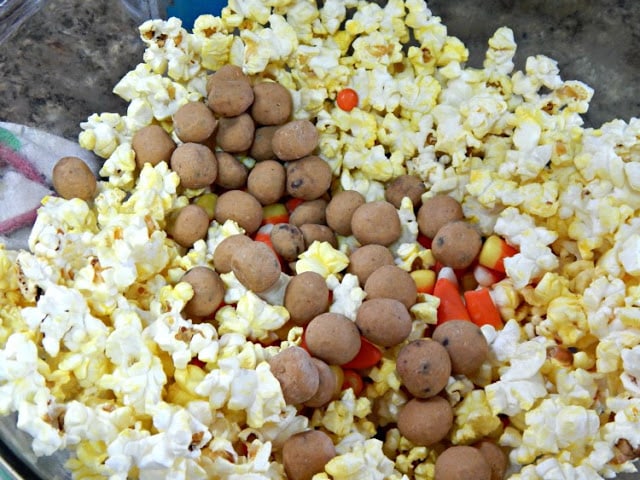 Pour (1) one bag of popped popcorn into a large glass bowl, then pour in the Peanut Butter Bites, Candy Corn, White Chocolate, Mixed Nuts, and Reese's Pieces. Mix with your clean hands or use a glove.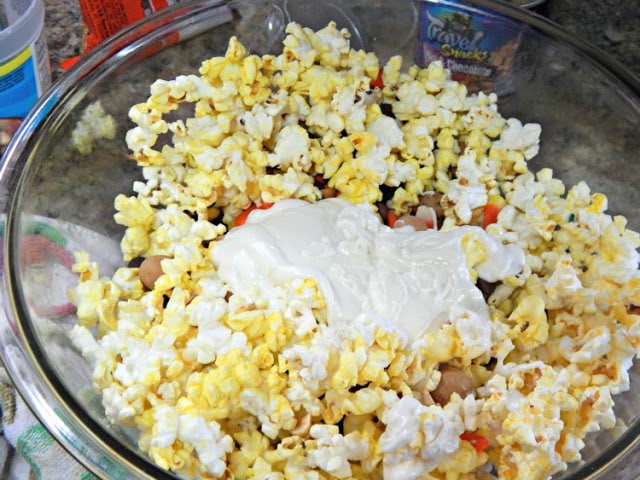 In a medium microwaveable bowl melt 1 cup of white chocolate in the microwave on 30-second intervals until the chocolate is fully melted. Make sure to stir until melted. Please be careful the bowl will become hot to touch. Use oven mitts. Once the chocolate is melted, pour into the bowl with the popcorn and other ingredients. Mix chocolate and all the ingredients together well.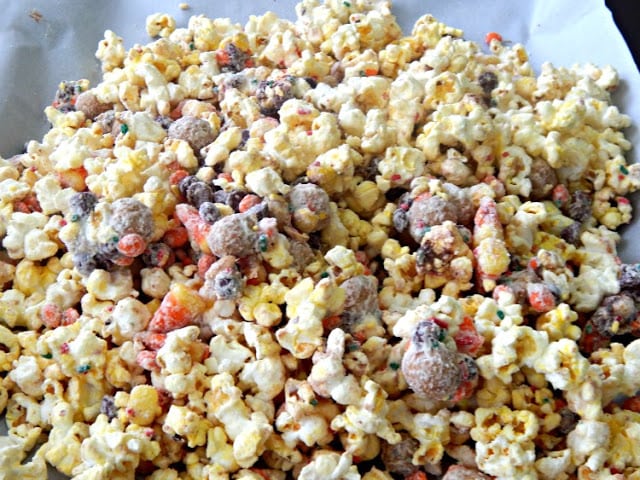 Spread the popcorn mix out on a baking sheet lined with wax paper, sprinkle on the sprinkles. Let the Party Mix harden for 25-30 minutes before serving. Enjoy!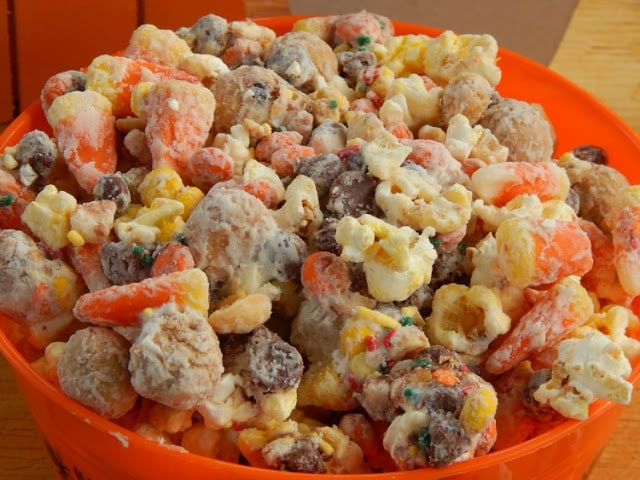 Hope you like the Peanut Butter Bites Monster Munch Halloween Party Mix as much as my family. Pick up some Skippy P.B. Bites next time you're out grocery shopping to whip a batch of this Party Mix.