Disclaimer: I received products for free from the sponsor of the Moms Meet program, May Media Group LLC, who received it directly from the manufacturer. I love being a Moms Meet blogger; I get to sample products I wouldn't ordinary try. I agreed to use Nutrexin products and give my honest opinion. My opinions may not necessarily reflect the opinions of May Media Group LLC or the manufacturer of this product.
Recently, I was sent some products from Nutrexin to try as part of being a Moms Meet Ambassador. I found out that Nutrexin product line was born from Nature's First Apothecary, Switzerland's leading provider of natural medicines. I can honestly tell you that I never heard of this Company before, but I am glad I had the opportunity to try these products!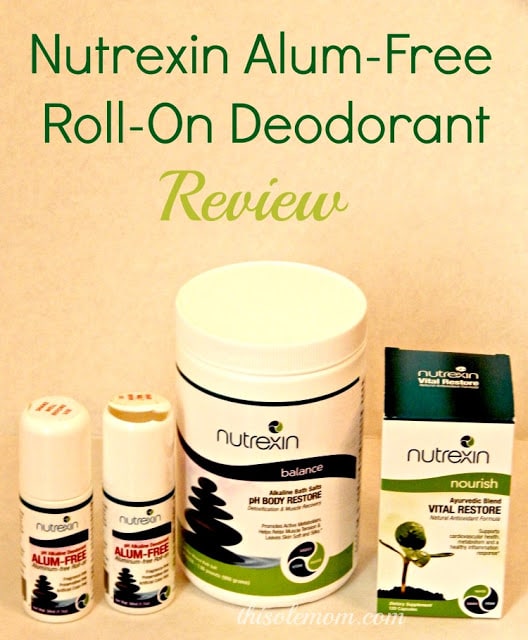 I have been searching for an all-natural deodorant to start using when I was asked to try these products. I have even thought about making my own natural deodorant.
Nutrexin Alum-Free Deodorant
does not contain aluminum, fragrances, preservatives, and artificial colors.
According to the information, I read Nutrexin is safe for all skin types. Alum-Free uses Sage, Witch Hazel, and other plant extracts to provide beneficial anti-microbial effects and protection against the emergence of bacteria.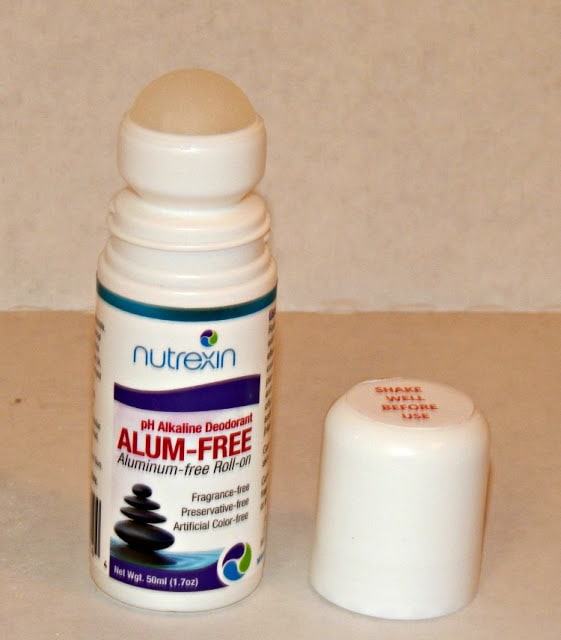 The primary cause of strong -smelly perspiration is from bacterial flora. Sweat is naturally orderless, but when it reaches the skin's surface, bacteria that lives on your skin sweat and excrete the strong-smelling waste associated with smelly and sweaty armpits.
The Aluminum-free Roll-on had no smell, was not sticky, and didn't leave a white residue. I liked knowing that this deodorant was fragrance -free and didn't have preservatives. As a mother of a young child, I am constantly on the go. I noticed the deodorant kept me dry all day, unlike most deodorants I have used in the past. I could go 24 hours without having to reply Nutrexin. Like all products everyone's experience is different. I recommend you try Nutrexin Alum-Free -Roll-On Deodorant for yourself.
Nutrexin Alum-Free Roll-On Deodorant retails for $9.99 for a (1.7 oz,) bottle. I do find this deodorant a  little pricey than other deodorants, but I didn't have to put on as much as I do with my regular brand.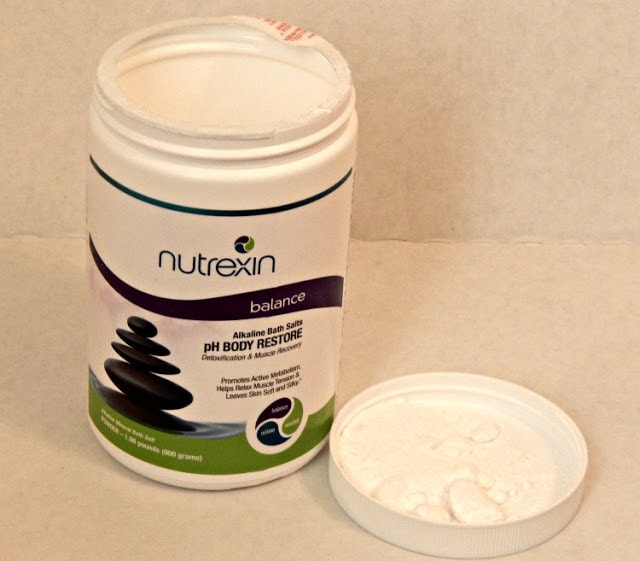 I wanted to share my thoughts about the Nutrexin balance Alkaline Bath Salts because I absolutely love this product. I love this product so much I almost used the entire container in 2 weeks. I found when I soaked in the tub using this product my skin felt soft. I also noticed it helped with my sore muscles. I love this product a lot!! I recommend you reading more about it
here 
. I would like to order more of the bath salts but with the $43.99 price tag, I'll have to try to fit it in my budget.  I do think its worth the price, though.
I recommend you trying
Nutrexin
products.  You can get 20% off when you purchase Nutrexin  products using the promo code MOMS1015 .  Learn more here about
Nutrexin USA.
This review is strictly based on my opinion. Others may have a different opinion or experience with the products listed. I was provided the samples free of charge, and I provided my honest opinion. See my disclosure 
here
. #momsmeet
Best Wishes,
Kim
I love comments or email me kseghers@rocketmail.com