Nickelodeon's SpongeBob SubPants opens today May 23 (Memorial Day Weekend) to the public at Moody Gardens. If you happen to live near Galveston, Texas or headed that way I recommend you stopping to experience this first-of-its-kind attraction. Be prepared to have fun and laugh until your belly hurts. You will plunge into a world of immersive 3D media, a torrent of special effects and a nonstop whirlwind of surprises!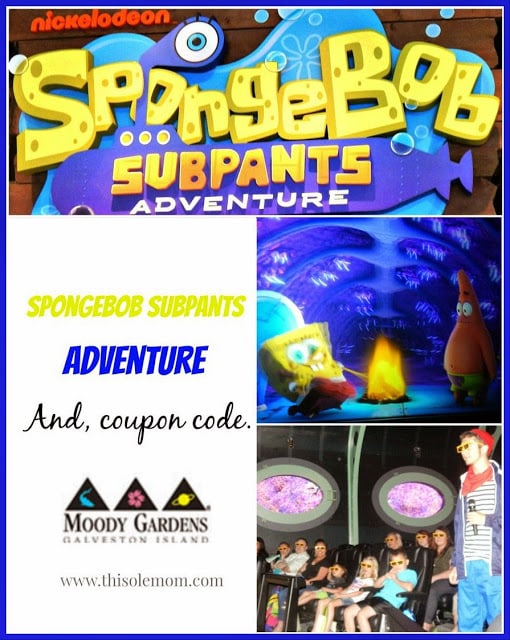 Disclosure: My son and I attended a media-only preview of the new Nickelodeon SpongeBob SubPants Adventure at Moody Gardens. We also were provided with Moody Gardens attraction tickets and one night stay at  Moody Gardens Hotel.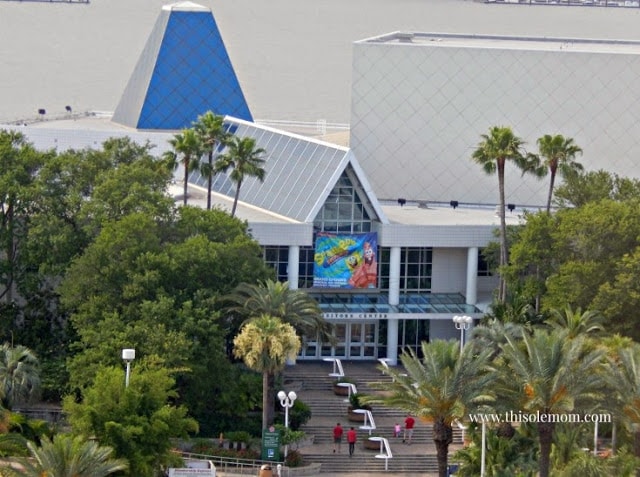 You can purchase tickets to the Nickelodeon SpongeBob SubPants Adventure, and to all of the
Moody Gardens
attractions at the visitor center. Use my
online
discount code MGBLOG03 for $5 off a value pass, offer expires June 30, 2015. Once you purchase your tickets head over to the SpongeBob SubPants Adventure Attraction.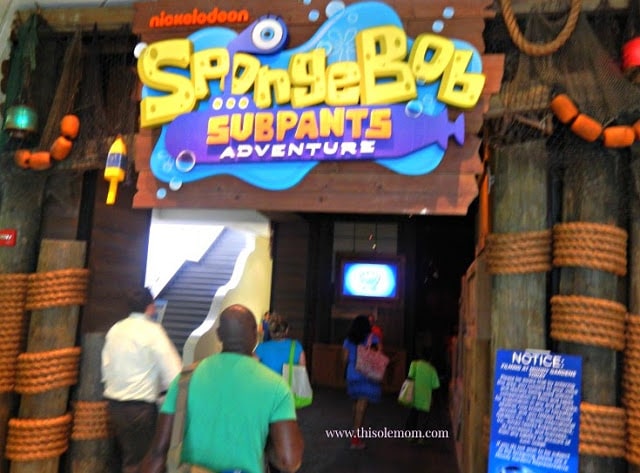 I didn't know what to expect as I entered the preview of the new SpongeBob SubPants Adventure. I knew whatever was waiting for us on the other side of the doors had to be great since it involved Moody Gardens and Nickelodeon.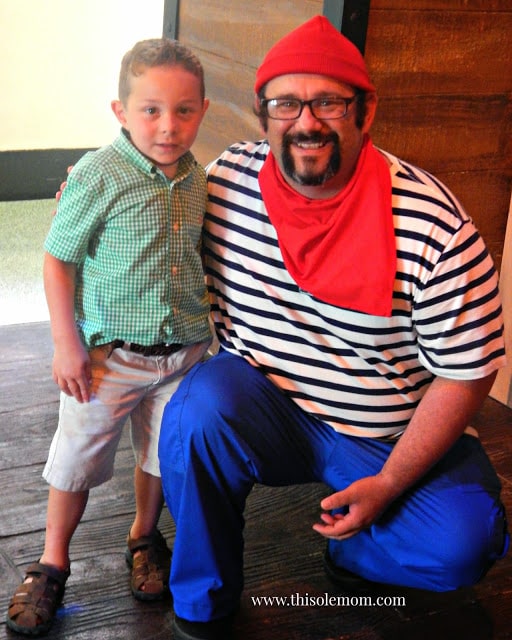 As you enter the doors to the  SpongeBob SubPants Adventure you are greeted by some of the crew.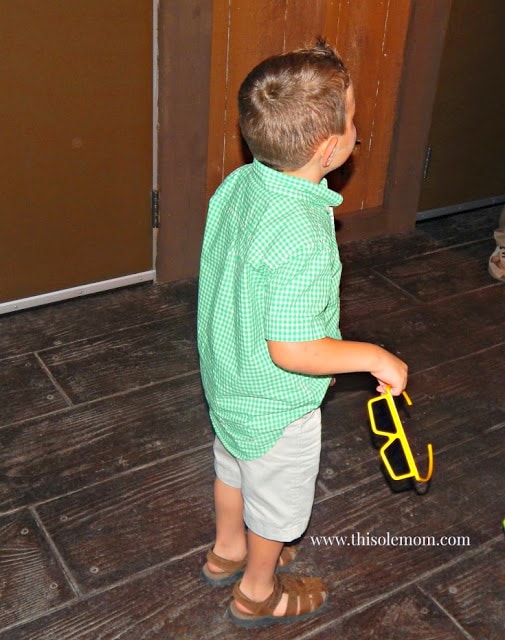 You will then grab your 3D glasses and enter  a waiting area.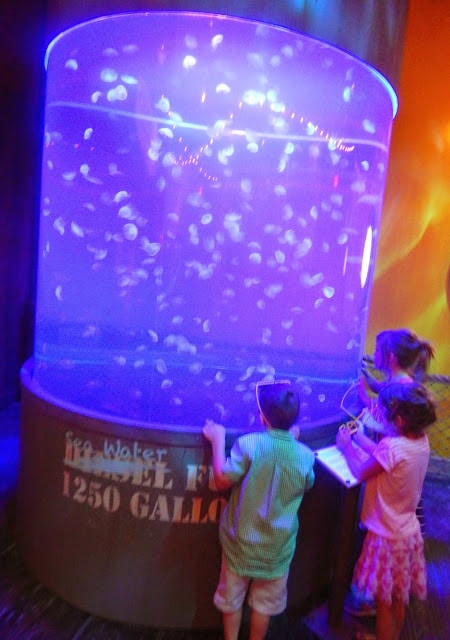 When I entered the waiting area, my mouth dropped open because I was in awe of everything I was seeing, and all my cares in the World seem to go away. My eyes were delighted by the hands-on activities and the walls lined with stunning tanks filled with beautiful sea-life. You will encounter real sea stars, jellyfish, sea sponges, and squids. Be prepared to be amazed!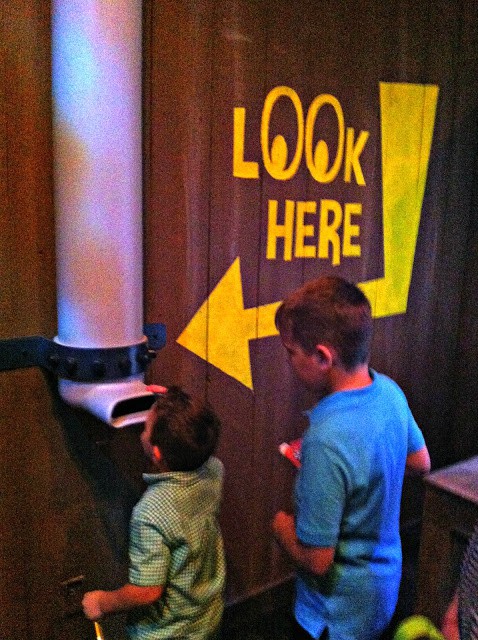 The above picture shows my son looking into a Periscope. The Periscope is located in the  corner on the left when you walk through the doors of the waiting room. Make sure to check this out.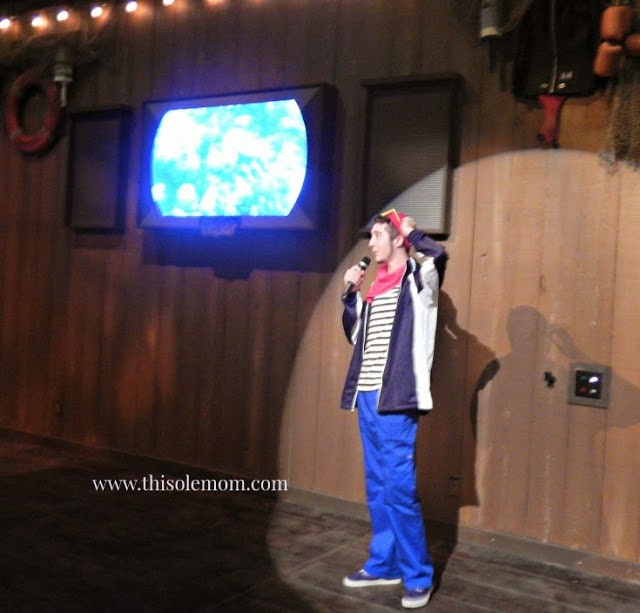 While waiting guests will be transported back in time through L'Oceanauts Submarine Explorations. The vintage"mission briefing" film explores the beauty of coral reefs and highlights the different animals within the tanks surrounding them. You will learn about the importance of sea-life conservation.
Once the film is over the Narrator (shown above) will ask three people to raise their hand if they would like to participate in the SpongeBob SubPants Adventure. The people chosen will help guide the Submarine, push the buttons, and help with the adventure. *Tip – if you would like to help out with the adventure make sure to stand and raise your hand where the Narrator can see you.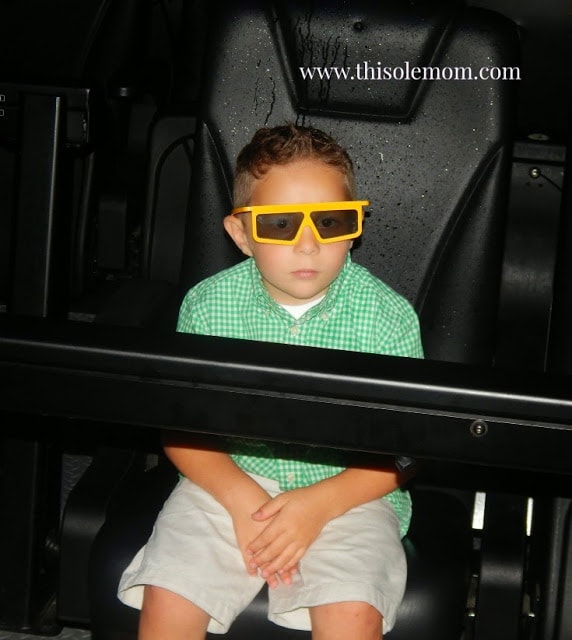 Then the doors will open for guests to step aboard the"Le Plunger " submarine , put on their 3D glasses and take their seats before the Submarine descends to a familiar underwater town as SpongeBob SquarePants and your tour guide, Patrick Star, appear through the front window of the SUB.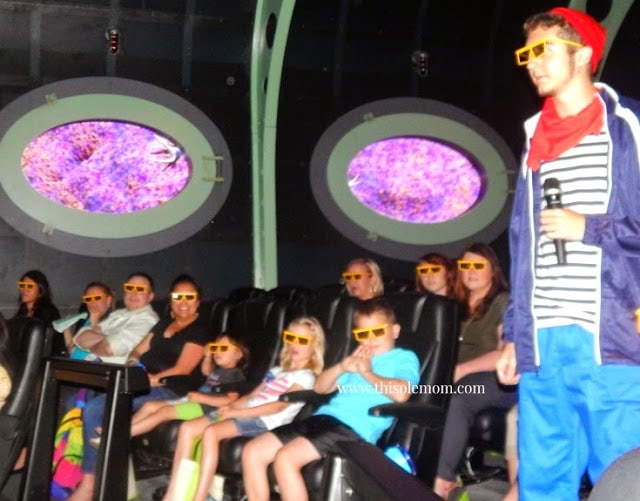 Guest can smell sunscreen, pop bubbles and hit a beach ball around. The 3D images on the screen transform from digital to real time through exciting 4D sensory elements and live narration. Be prepared to get wet and have lots of fun!
I could tell there was a lot of time and work involved making the SpongeBob SubPants Adventure. There are many small details you will notice throughout the attraction that makes the SpongeBob SubPants Adventure extra special! If you're looking for a fun time for the whole family, I recommend SpongeBob SubPants Adventure at the Discovery Pyramids. My son and I had a lot of fun at the preview we can't wait until we can go back to Moody Gardens. For more information, call (800) 582-4673 or visit Moody Gardens online
here
.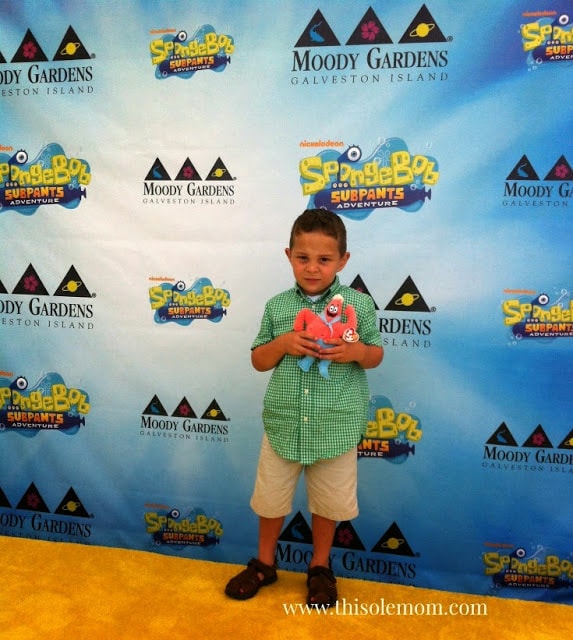 Thank you Moody Gardens for letting us be part of this wonderful Event!!!
Don't forget to take advantage of my online discount code: MGBLOG03.Get $5 off the price of a Moody Gardens One-Day Value Pass (actual price $59.95,discounted price $54.95) just for my readers . *Please note that this discount coupon code expires on June 30,2015 , and is limited to up to 6 one-day passes for one transaction.*
I am writing this post as part of my involvement with USFamilyGuide.com . See my disclosure
 here. 
Have Fun,
Kim