I literally whipped these cute Lollipops up in 5 minutes. My son was sitting next to me at the kitchen table chomping on his lollipop while I was trying to teach him his colors when the idea to make these Learning Colors Lollipops, popped in my head.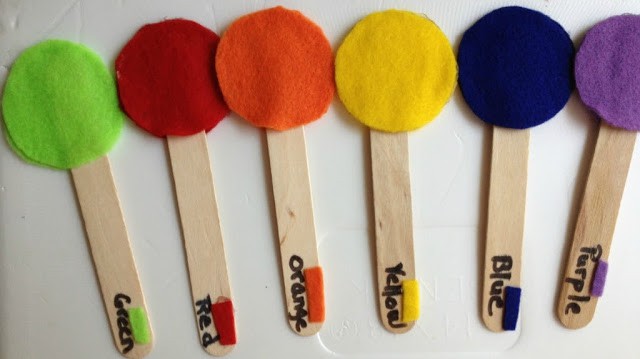 What I used:
Popsicles Sticks
Felt
Glue Gun
Marker
Scissors
1.Use any color felt you want. Cut into circles. 2. Use a hot glue to glue the circles together, leaving one end open to slide the Popsicle stick in. You could sew the circles together if you preferred. 3. Cut coordinating strips of felt and glue to the opposite end of the sticks. 4. Next, write the names of the colors with a marker next to the strips of felt fabric.
Easy, Easy, Easy!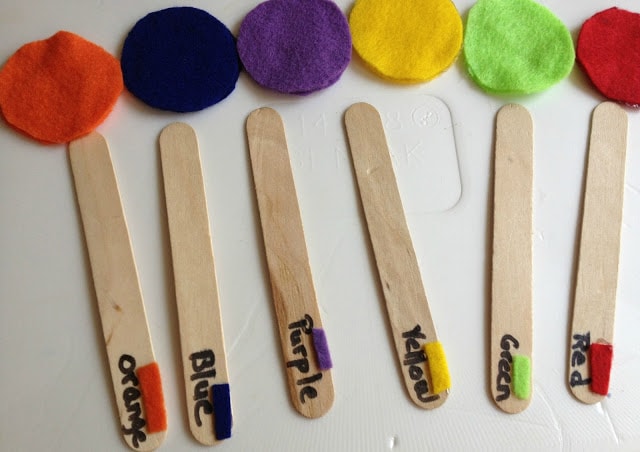 My little boy loves his Learning Colors Lollipops. Does your child have a favorite game or activity that they play that helps them learn their colors?