Here's an adorable snowman craft for kids . Your kids can make cute snowmen to give away as gifts or  make a few as  ornaments . This Kids Holiday Snowman Craft is fun and easy to make !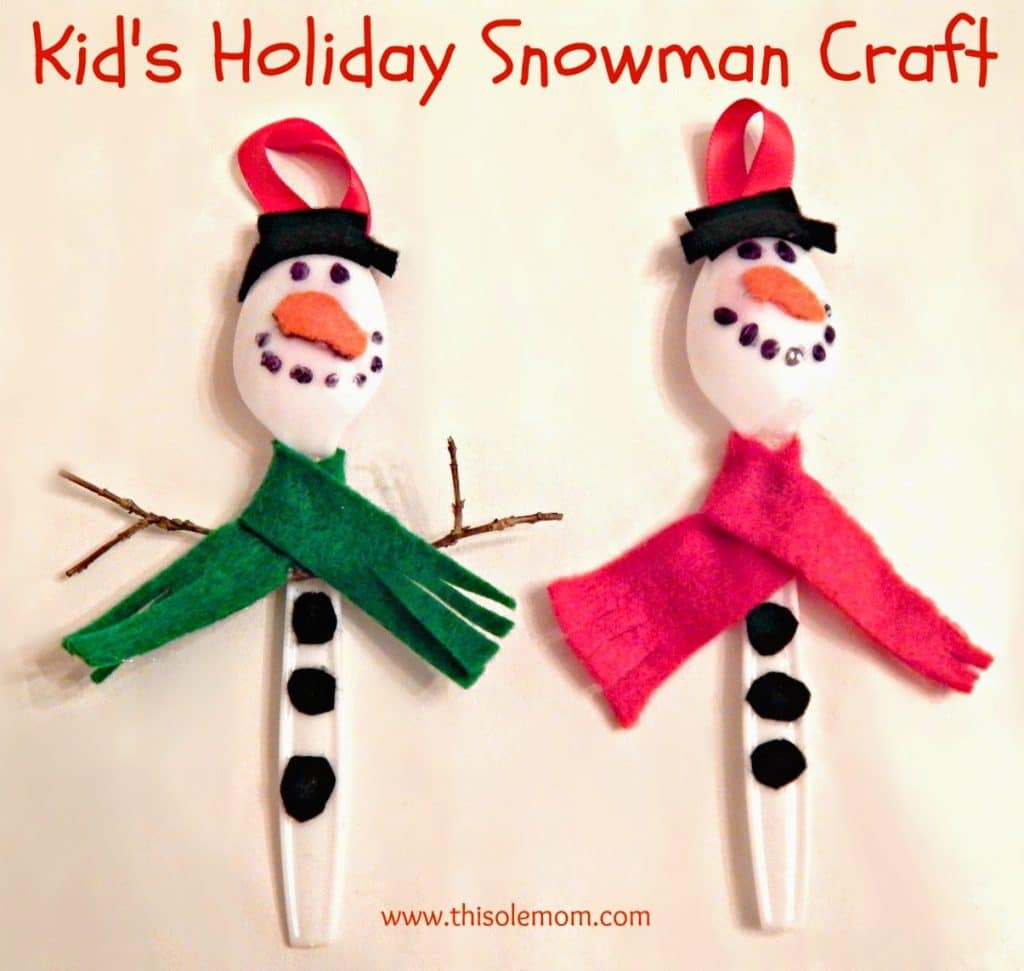 What you need to make the snowmen:
White Plastic Spoons
Black Permanent Marker
Different Color Felt
Black Felt
Orange Felt
Ribbon
Twigs
How to make the snowmen: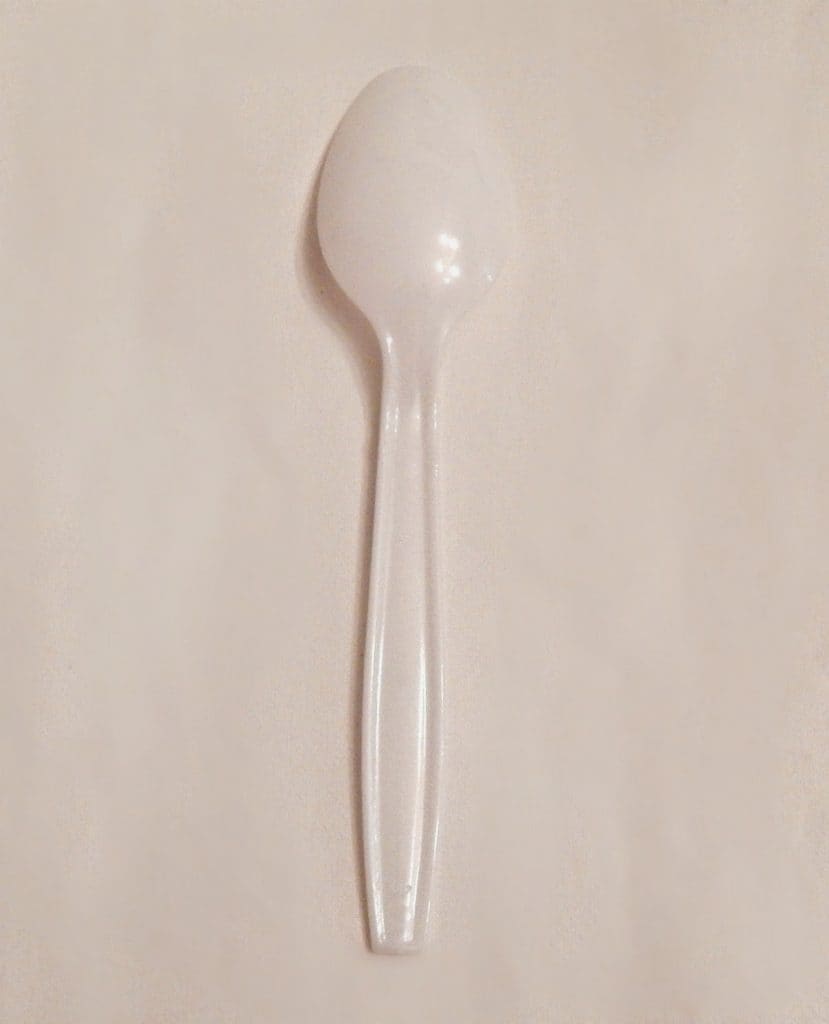 Use a white plastic spoon for the snowman .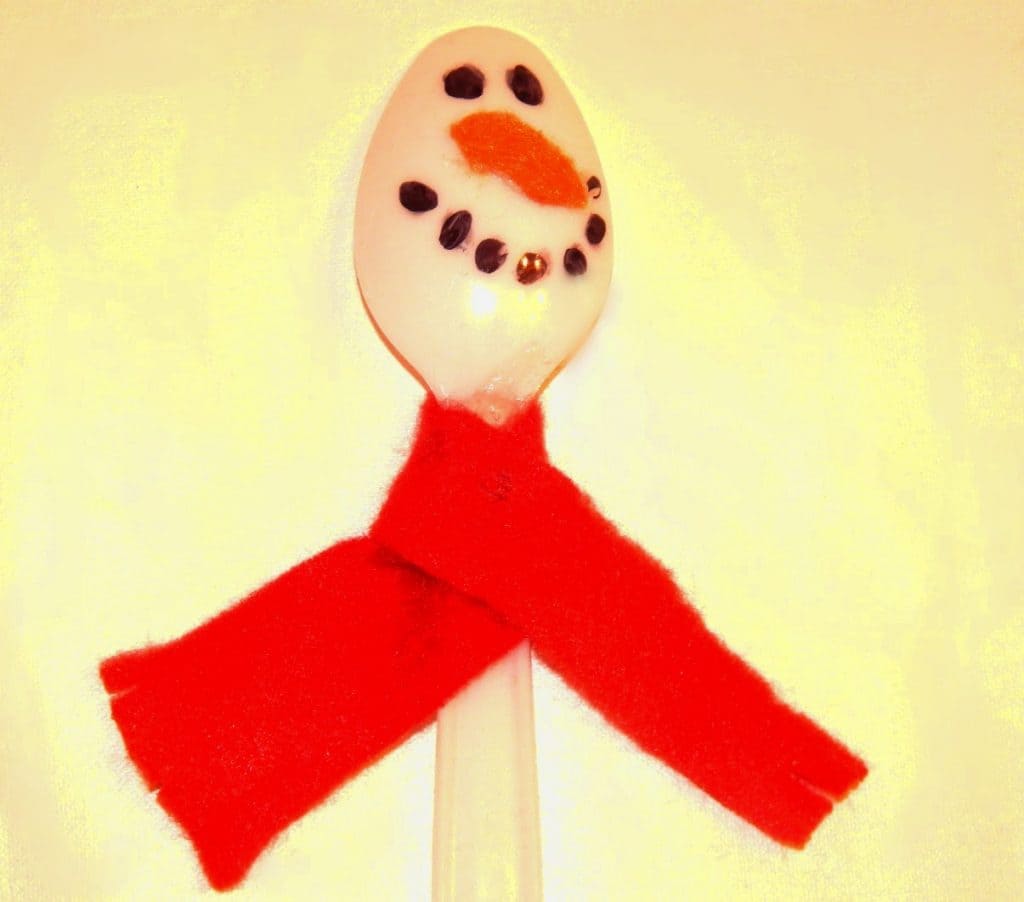 Cut out a nose for the snowman from orange felt and glue on to the spoon. Draw eyes and a mouth on the snowman using the permanent black marker. Using felt make a scarf for the snowman and glue around the neck part of the spoon. Kim's note – please don't let children use a glue gun without parent supervision.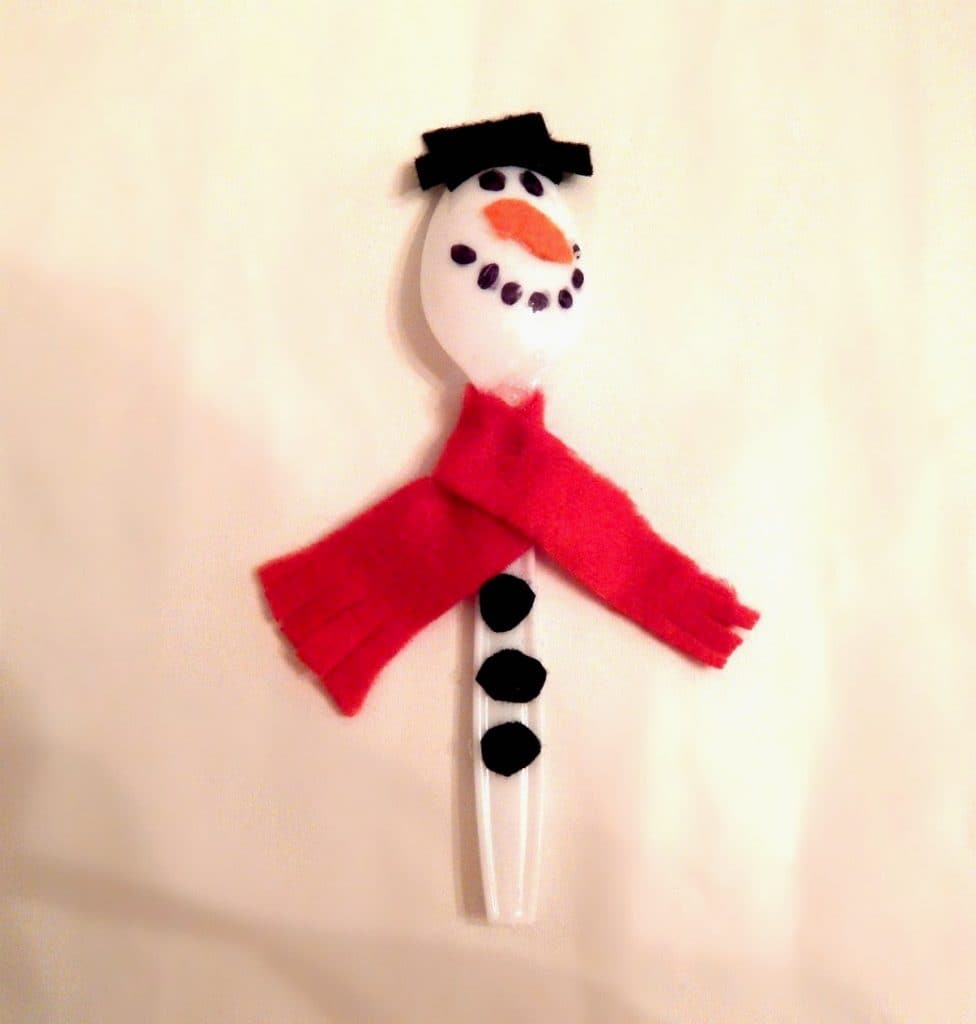 Using black felt cut out a hat and some buttons for the snowman and glue onto the spoon.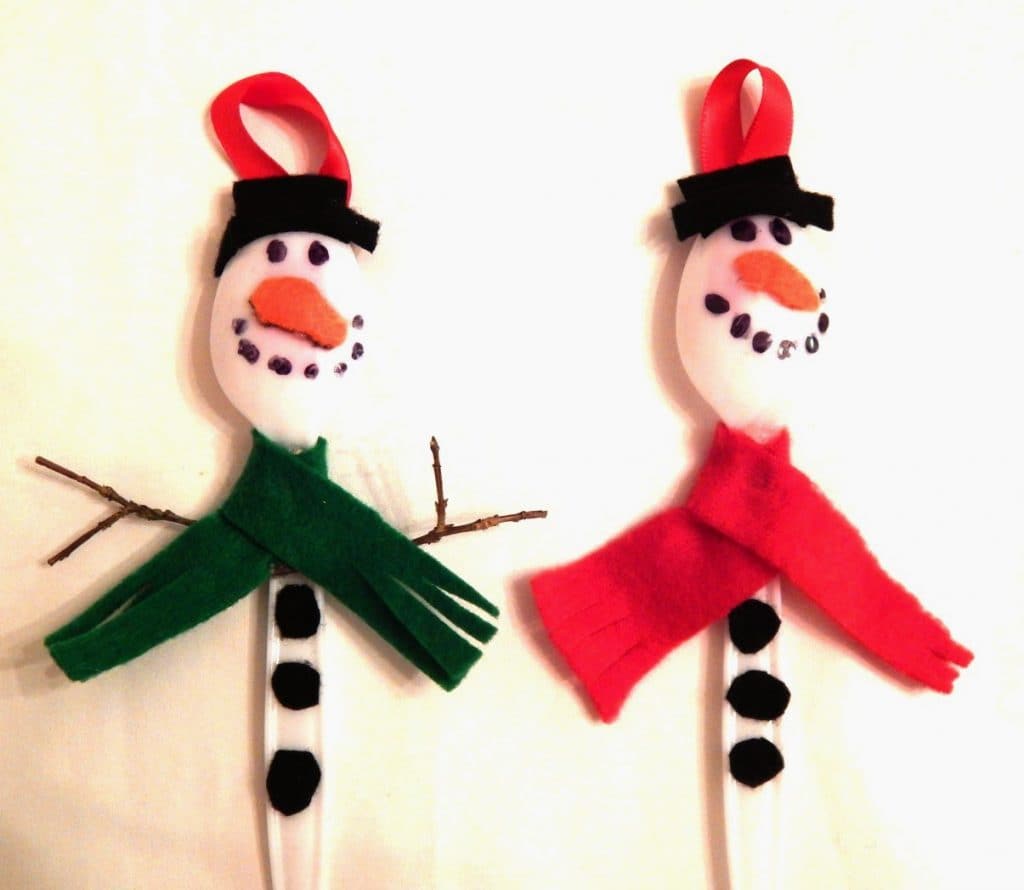 Make a loop with ribbon , glue onto the back of spoon near the hat . Glue on the twig arms . My little boy wanted arms on his snowman!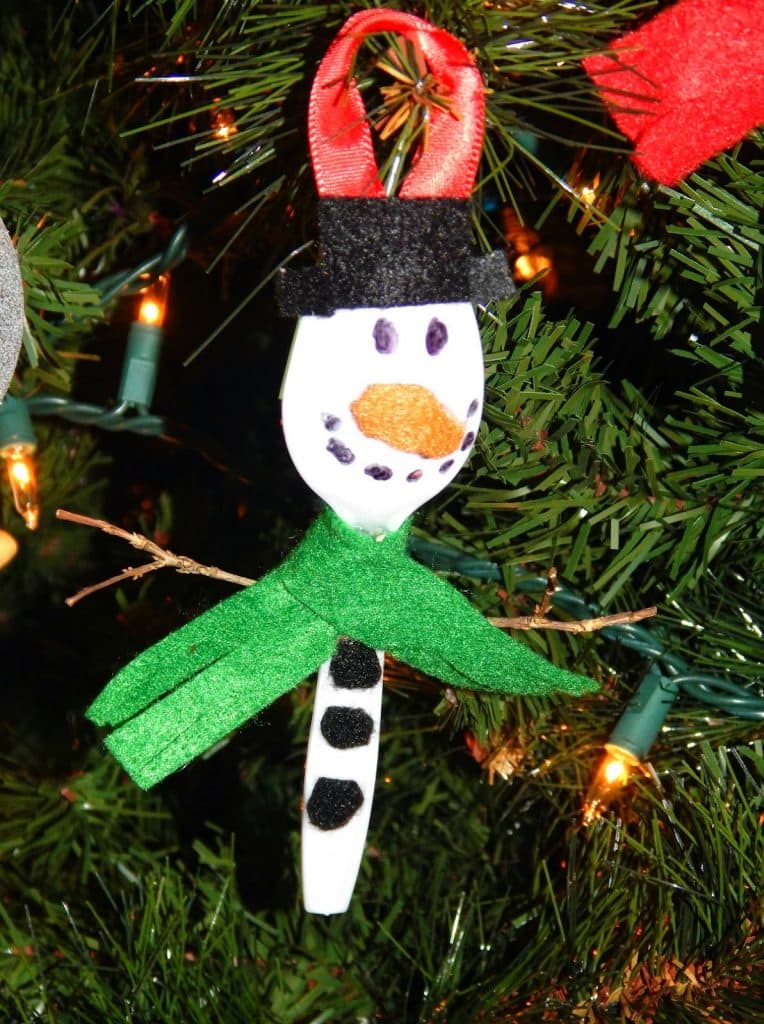 Hang snowmen on the Christmas Tree or use as gift tags. You can use a paint marker to write the year or child's name on the hat.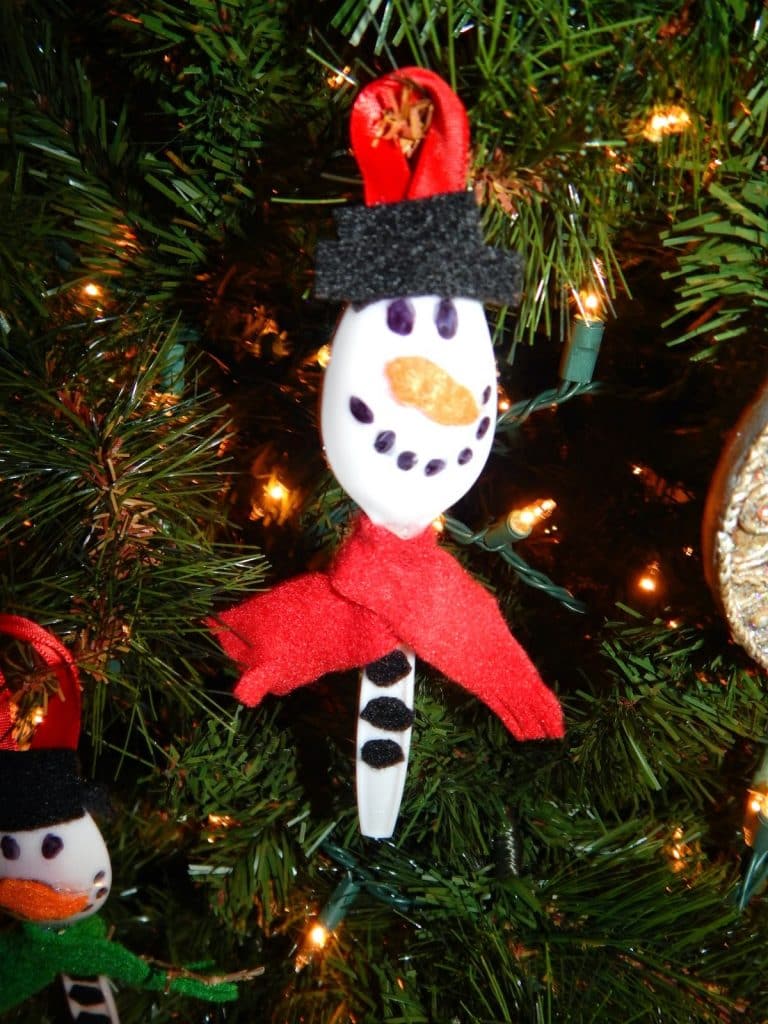 I choose not to have twig arms on my snowman.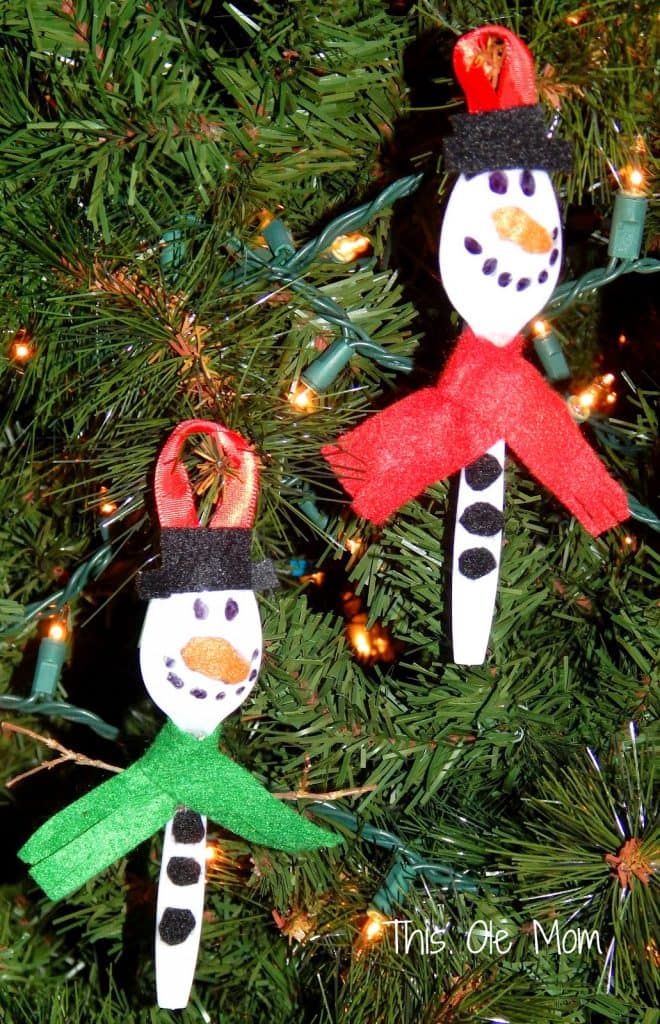 You can also use buttons and scrap material to decorate your snowman. Do you like the snowman with or without the twig arms? The snowmen would make a great class project. I hope you like my Snowman craft!