If  you need  a craft for your  little ones to  make this Holiday season these cute Christmas trees are it. A fun craft for kids to make, to  keep or give as a gift! A wonderful project using recyclable materials.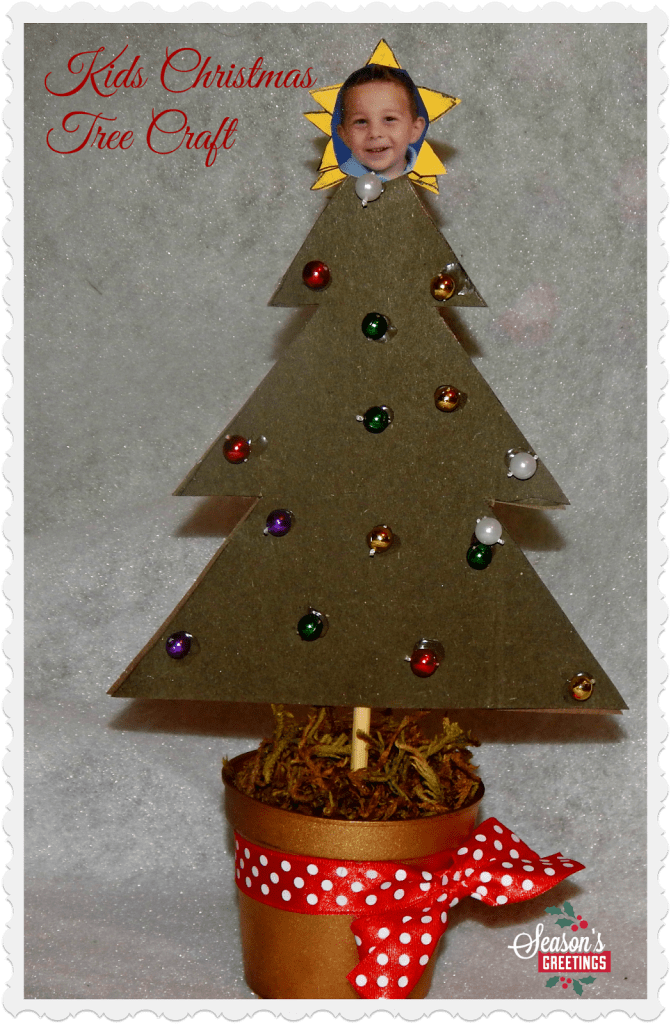 Supplies: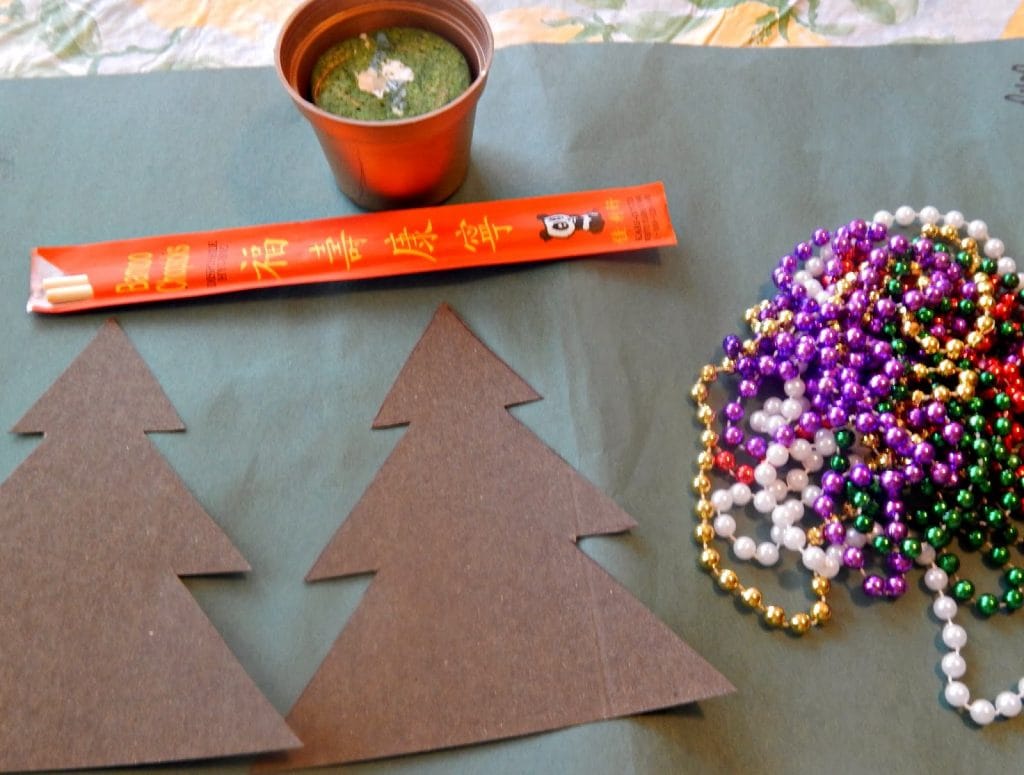 (1) green card stock or poster board  *we used my old green file folders . (2) beads , glitter, rhinestones or whatever your  kids want to decorate their trees with.*my son used his Mardi Gras beads (3) chopsticks or small wooden dowel *we used chopsticks. (4) small container with floral Styrofoam. * I bought the small flower pot for a $1 from Dollar General Store it had an ugly silk flower in it. (5) yellow card stock or poster board (7) optional picture of child, moss and ribbon  6) craft glue.
How to make it:
 Draw and cut out a 2 Christmas trees on your cardstock or poster board.
I use this template
here
. I cut the bottom portion of the tree off  to make it shorter. Let your child put glue on the trees and decorate .
 After, the craft glue dries on the trees glue them onto the chopstick. I did this step for my son using a glue gun.  Next , cut out 2 stars and glue their picture onto the stars. Let dry . Last ,  glue the star on the tree put a dab of glue on the end of the chopstick and place it into the flower pot. I put moss in the flower pot and tied a ribbon around it.  
What do you think?