Kidorable Deluxe Hooded "I'm a Fireman" Towel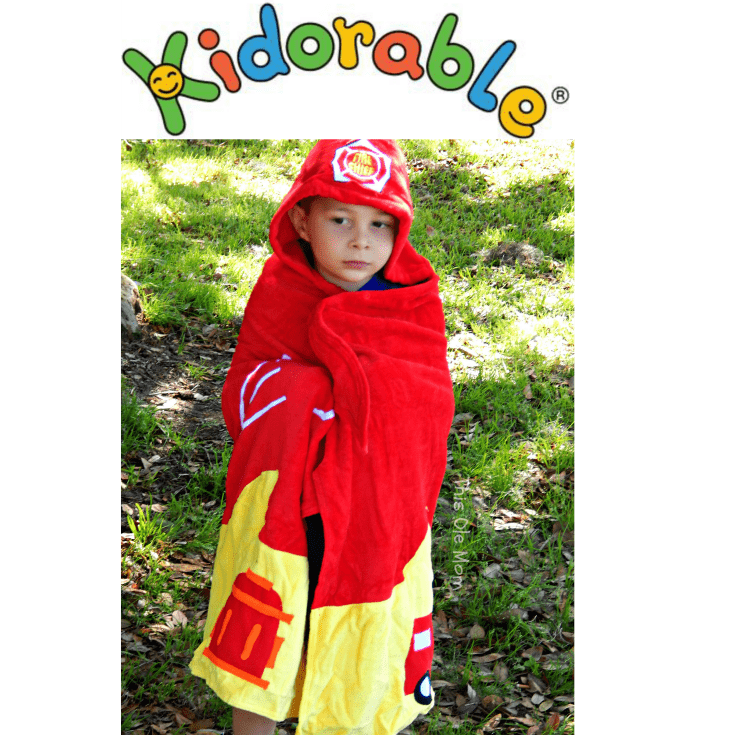 I was sent the Deluxe Towel by Kidorable for free in exchange for my honest opinion.
Recently, I was contacted by
Kidorable
wanting to know if I would be interested in reviewing their accessories for kids. When I went to their website, I was blown away by all the beautiful and bright accessories they offer. I was given the opportunity to select what I wanted to review when I saw their Deluxe Hooded towels that I wanted to try one of them with my little boy. At the time, I received their email I just happen to be searching for a hooded towel to replace the one my son has had since birth. Most children use their towels to dry off after taking a bath, going to the beach, or lounging by the pool, not my son!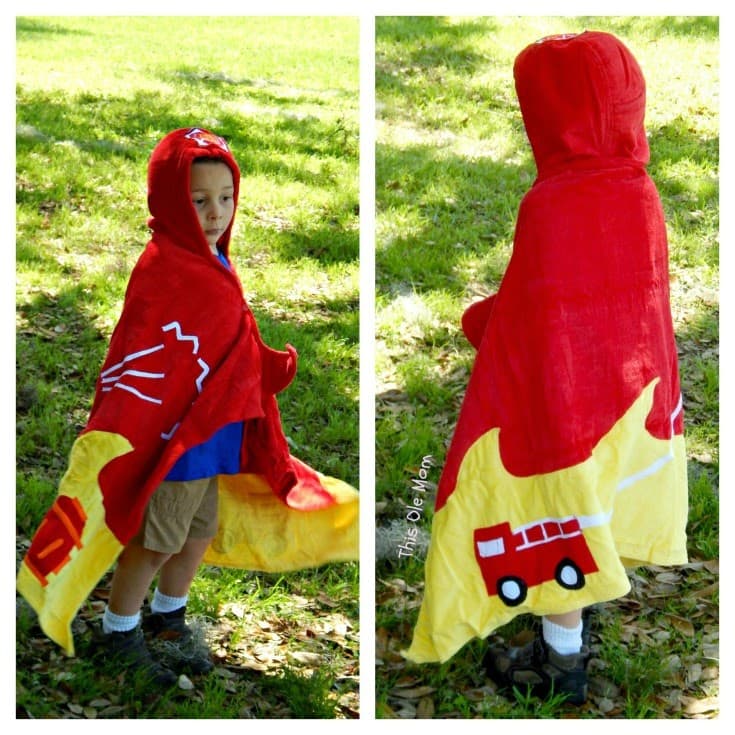 My son's hooded towels are not only for drying off but, for imaginative play.  When I saw the big deluxe hooded towels, Kidorable offered I knew my son would be excited to own one. When we received the, I'm a Fireman, towel in the mail my son couldn't wait to wrap it around him. I like that the towel is big enough to cover my son (27″x 44″), it also has a snap by the neck to keep the towel from falling off your child. The hooded towel was bright with pictures of a firetruck, a hose, and fire hydrant.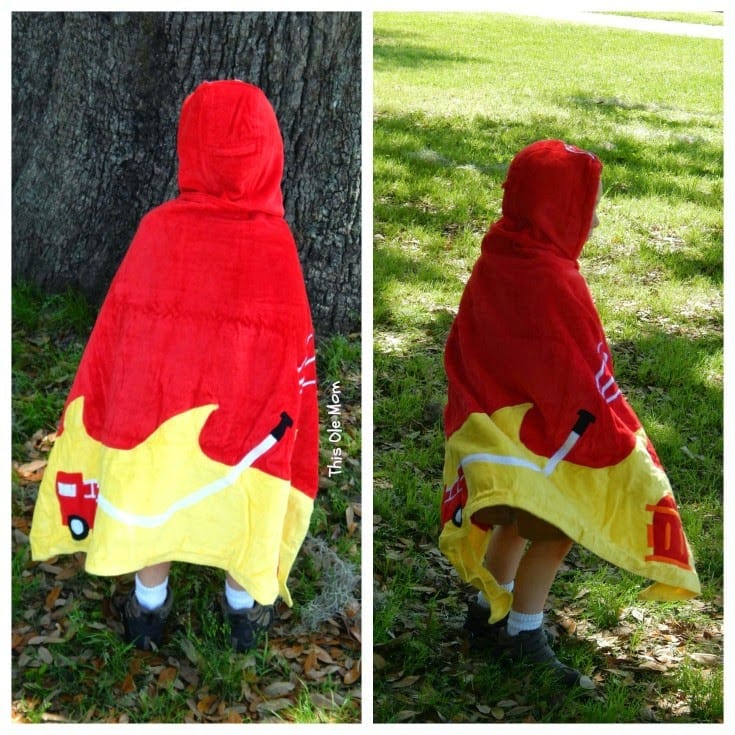 The deluxe hooded towel is made out of 100% cotton, so it's soft for children to dry off,  wear while lounging around, or wear while playing. My son ran around for hours wearing his new favorite hooded towel until he was ready for a bath. After his bath he dried off with the towel, we found it was very absorbent. He loved the towel so much he wanted to keep the towel on!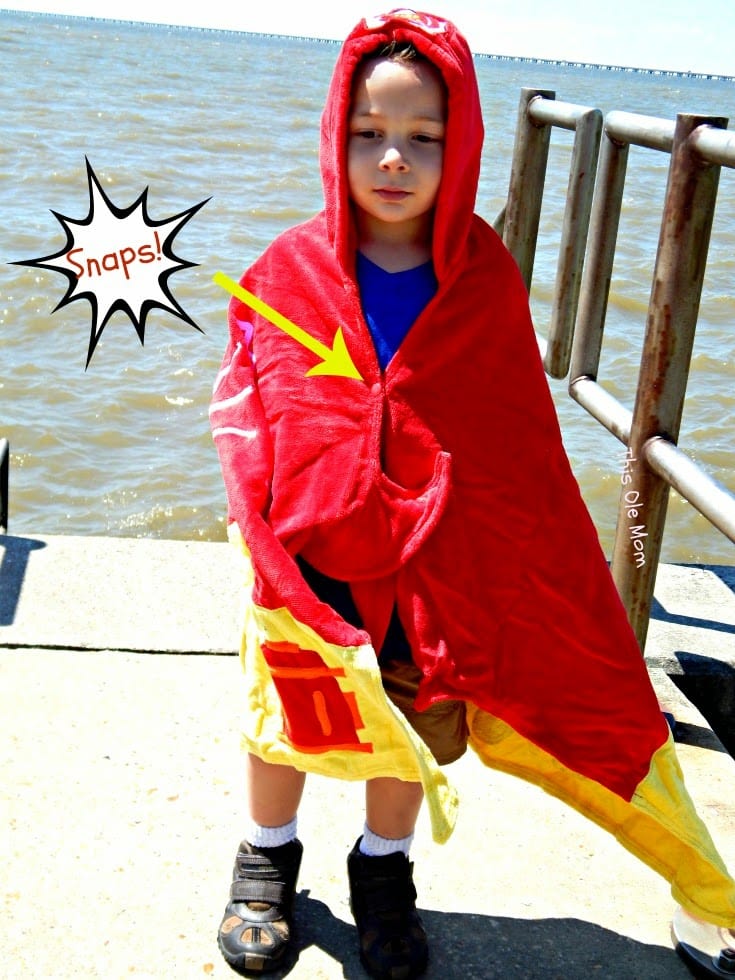 Kidorable Deluxe Hooded towels come in two different sizes. A small size for children up to 2 years old and a medium size for children ages 3-6 years old. Whether your child uses the towel to dry off, wears the towel while lounging around, or wears it to play; your kids will love their Kidorable Deluxe Hooded Towels!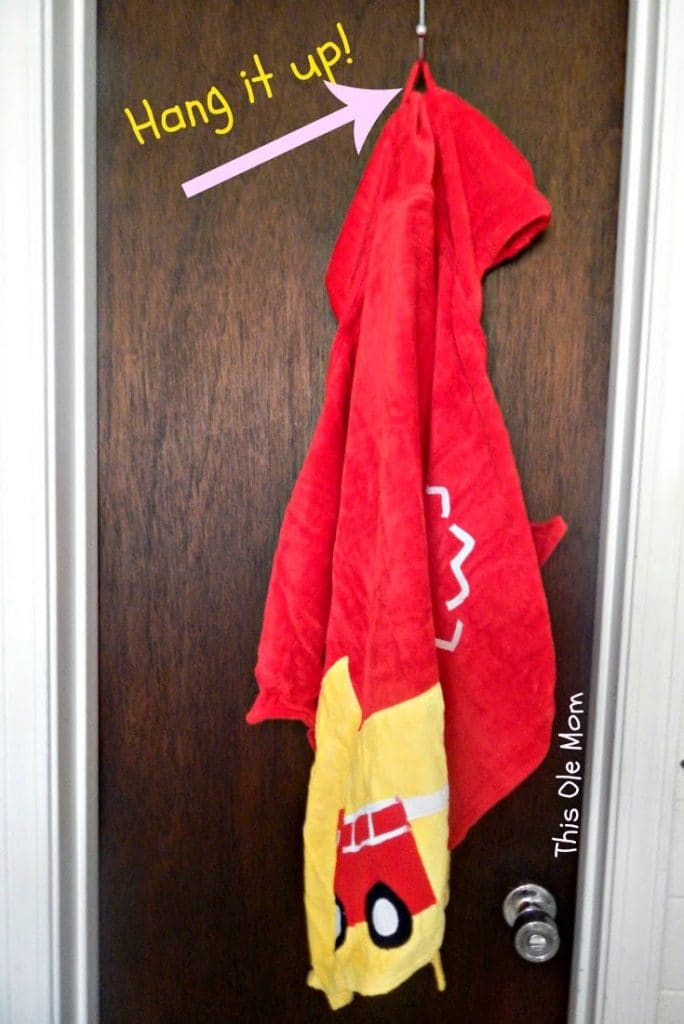 When your child is finished using their towel hang it up until they're ready to use it again!
Kidorable offers many imagination-inspiring products for boys and girls alike, besides their bright deluxe hooded towels. Kidorable offers backpacks, rain boots, umbrellas, gloves, hats, and more to excite your child's imagination and enrich their lives at play. To learn more about the fun imaginative products Kidorable offers or to shop with them online go
here.  
  I recommend Kidorable I know your children will love all the fun accessories they offer!
I can't say anything negative about Kidorable but, I do wish they carried a line of dress up clothes for boys and girls.
Kidorable
is giving one lucky "This Ole Mom" reader a chance to win a Kidorable umbrella of their choice. Check out their line of umbrellas
here
. Must be a U.S citizen and 18+ to enter the giveaway. Value $18-$20.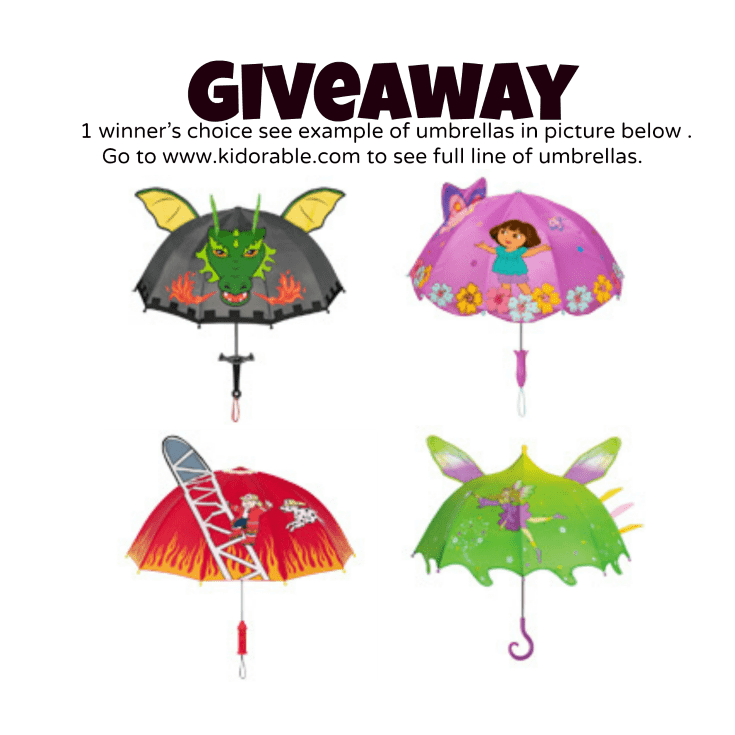 This review is strictly based on my opinion. Others may have a different opinion or experience with the product listed. I was provided the sample free of charge by Kidorable, and I provided my honest opinion. No other type of compensation was received for this review. See my disclosure 
here
.
Have Fun, 
Kim