Promotional images for Hotel Transylvania 3: Summer Vacation pictured are courtesy of Sony Pictures Animation!
Last week I brought my son to see Hotel Transylvania 3: Summer Vacation . All the hype lately made over the third movie had my curiosity piqued.
Of course, my son was on board to see the movie since he loved the other two Hotel Transylvania films. Sony Pictures Animation didn't disappoint with the other two films; I knew Summer Vacation had to be a hit as well.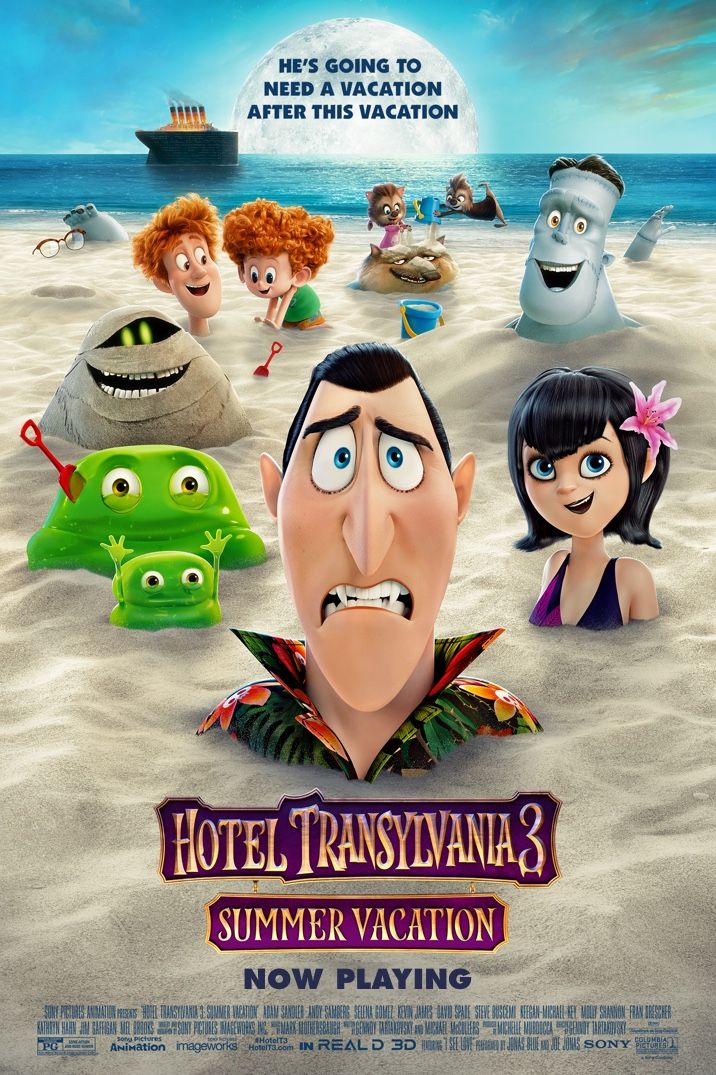 The movie will make you laugh, and when you are not laughing, you will be smiling. Dracula and his family leave the hotel to embark on a monster vacation.
Mavis played by Selena Gomez thinks her father Drac is stressed out from tending to everyone's needs at the hotel they run together and she plans a cruise for the entire family.
Mavis doesn't realize her father is lonely; she thinks he needs some relaxation and quality time with the family. You can see all of that in the teaser trailer below.
Dracula wasn't too excited about Mavis's plans for a vacation until he arrives on the cruise boat and meets Ericka, the cruise director.
Drac doesn't realize she's the great-granddaughter of his nemesis, Abraham Van Helsing. Sorry, you'll have to see the movie to find out what happens. I can't go into more detail without spoiling the film for those that haven't seen it yet.
Throughout the entire movie, I found myself laughing and smiling and several things the characters talked about during the film I found relatable.
One thing that made me laugh was when Dracula was talking to his phone. Many of us can relate to that scenario. Hotel Transylvania 3: Summer Vacation also had me wishing to go on a cruise with my family except without monsters.
Well maybe I could make an exception for Dracula he would make things more interesting with his fun personality. Okay, perhaps a monster cruise wouldn't be a bad idea! What do you think?
This lighthearted film will make you happy and have your toes tapping with all the great music played throughout the movie.
Fans will not be disappointed by this family-friendly movie that has some pretty great messages woven into the story. Do you think there will be a fourth film? Without going into details the ending makes me hope so.
Best of all, Hotel Transylvania 3: Summer Vacation is the #1 movie in America and the perfect excuse to get out the heat this summer.
Take the plunge and get to the theaters to see this movie soon. It's ideal for children, parents, and grandparents. Hope you enjoy Hotel Transylvania 3: Summer Vacation as much as we did!
Check out our Blobby Popcorn Cups. Perfect treat to enjoy while watching your favorite Hotel Transylvania movies.
Pin Me: