When it comes to preparing dinner for my family, it can be a bit of a challenge. I try to the meals that I know my family will love. I want the food I cook to be healthy and taste great. But, sometimes we don't agree on the meal selection. When Hormel Foods sent a coupon for Hormel Always Tender, I knew I wanted to purchase something I could grill. My family usually doesn't complain about the food I grill. With my coupon in hand, I headed to my nearest grocery store. I found a large selection of Hormel Always Tender products in the meat department. I selected Hormel Always Tender Lemon Garlic Pork Loin filet. The Pork Loin Filet comes pre- marinated. I decided to make Grilled Lemon Garlic Kabobs with Vegetables.
Ingredients:
1-lb. Hormel Always Tender Lemon Garlic Pork Loin
1- large each yellow, green and red bell pepper
2- yellow squash
2- zucchini
1- package white mushrooms
8-10 wooden skewers
2- tbsp. olive oil
1-tsp. fennel seeds *optional
salt & pepper to taste
Instructions: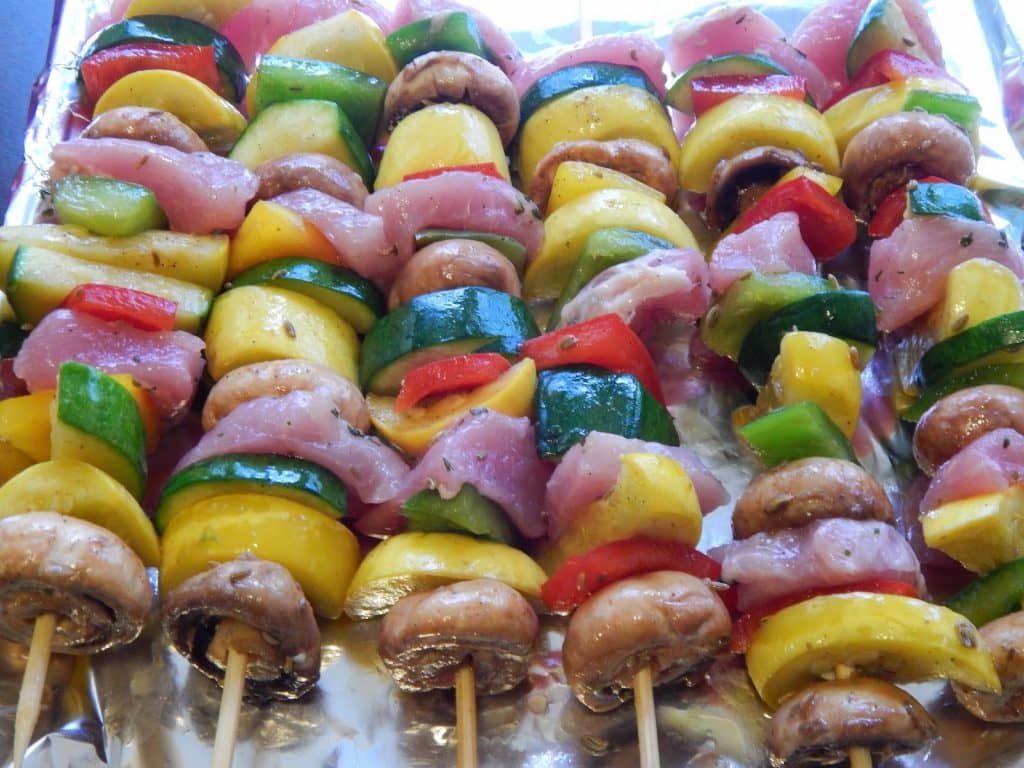 Instructions:
Make sure to soak wooden skewers before using them.
1. Heat the grill to medium-heat 2. Wash and dry vegetables. Cut the vegetables into 1-inch pieces. 3. remove the stems from the mushrooms * Kim's note- eliminating the stems is optional. 4. place all vegetables including mushrooms into a large bowl. 5. add the salt & pepper. 6. add the fennel seeds 7. pour olive oil over vegetables and seasoning, mix and place in the fridge to marinate for 1-2 hours. 8. cut pork into 1-inch cubes. 9. remove vegetables from refrigerator and thread meat and vegetables on the skewer. 10. grill kabobs , turning once 15 minutes on each side or until internal temperature reaches 155F. *Kim's note – you can add onions if you would like.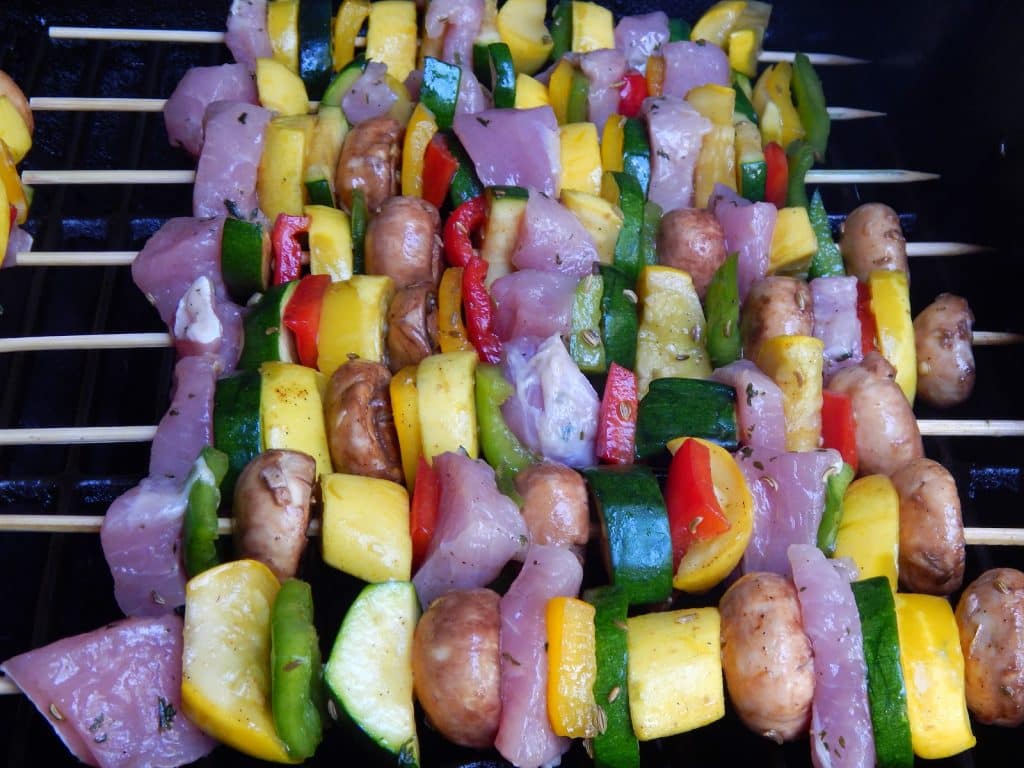 Remove Kabobs from grill. Cool, 3-4 minutes before serving. Would be great served with rice pilaf.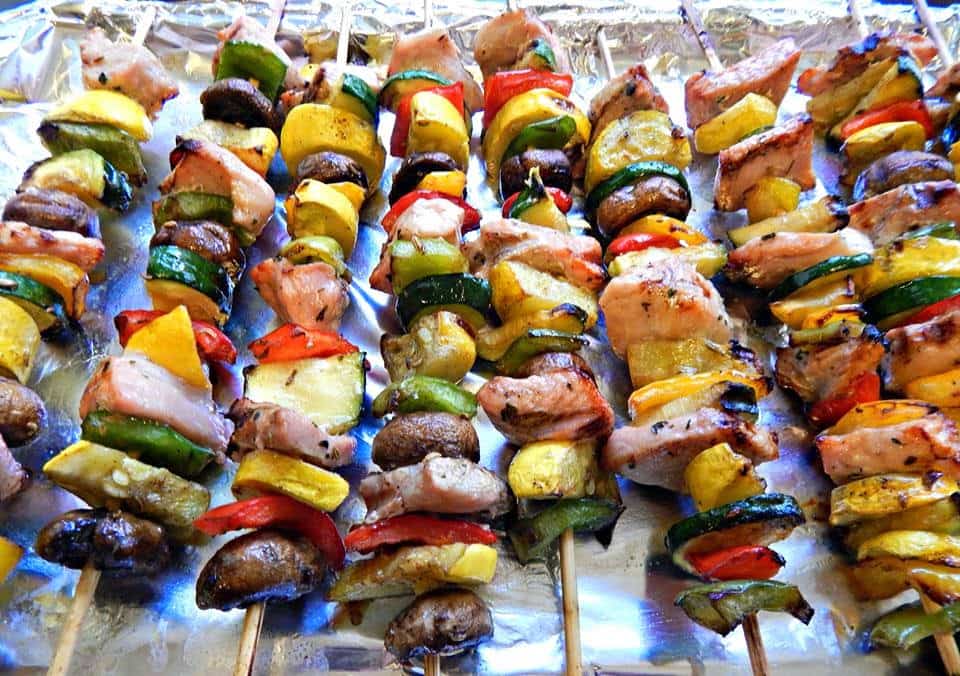 My family enjoyed the Grilled Lemon Garlic Pork Kabobs. I was happy to see my family enjoying a healthy meal. Thank you, Hormel Foods! You can cook the Hormel Pork Filet in the oven or Grill it.
I probably would never have tried this product if I weren't for the coupon. I will be trying the other variety of
Hormel Always Tender
. I love that the meat was pre-marinated. I didn't have to worry about seasoning or prepping the pork before cooking it, which cut down on prep time of the meal.
Have you tried Hormel Always Tender?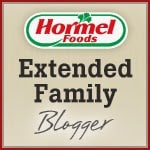 I'm a Hormel Foods Extended Family Blogger.This post was written as part of my participation
with the group. I was sent the item mentioned at no cost to facilitate this post. All opinions are my own and honest. See my disclosure
here
. #HormelFamily
Bon Appetit,
Kim
Kim Seghers is a Mom of three, creator of This Ole Mom blog, a family friendly site. Kim is passionate about sharing her love for cooking, crafting, traveling, family, and everything lifestyle.