Finally, a glass bottle for everyone, everywhere! 
Recently my family started recycling. It made me take a harsh look at all the trash were contributing to the landfills. I never realized how much garbage and plastic we use. I was a bit sad when I realized all the chemicals we must be putting in our bodies with just the plastic water bottles we use daily. Do you know BPA is found in polycarbonate  plastics which is used in Plastic bottles? BPA can seep into your beverages. Exposure to BPA can cause potential health effects on the brain, behavior, infants and children, and on the prostate gland of fetuses. It's recommended to find alternatives to using plastic and if you use plastic to make sure it's marked BPA- free. When Glasstic contacted me to review their shatterproof water bottles I was curious to learn more. I am happy to share this review with all of you! Glasstic is a great alternative to all those plastic water bottles that can potentially be causing harm to my family and yours!
Glasstic Glass Water Bottles are BPA free, Toxin-free, Metal free, and made of ultra pure glass on the inside and BPA free plastic on the outside. The shell, cap, and base are BPA free. One of the other things that I love about Glasstic water bottles is that they're shatterproof. I don't have to worry about my son using the glass bottles, dropping it, and cutting himself. The Glasstic water bottles are extremely resistant, it's 100% shatterproof. If you drop the water bottle, it breaks on the inside. The glass water bottles are safe for everyone, and you can carry them into public places.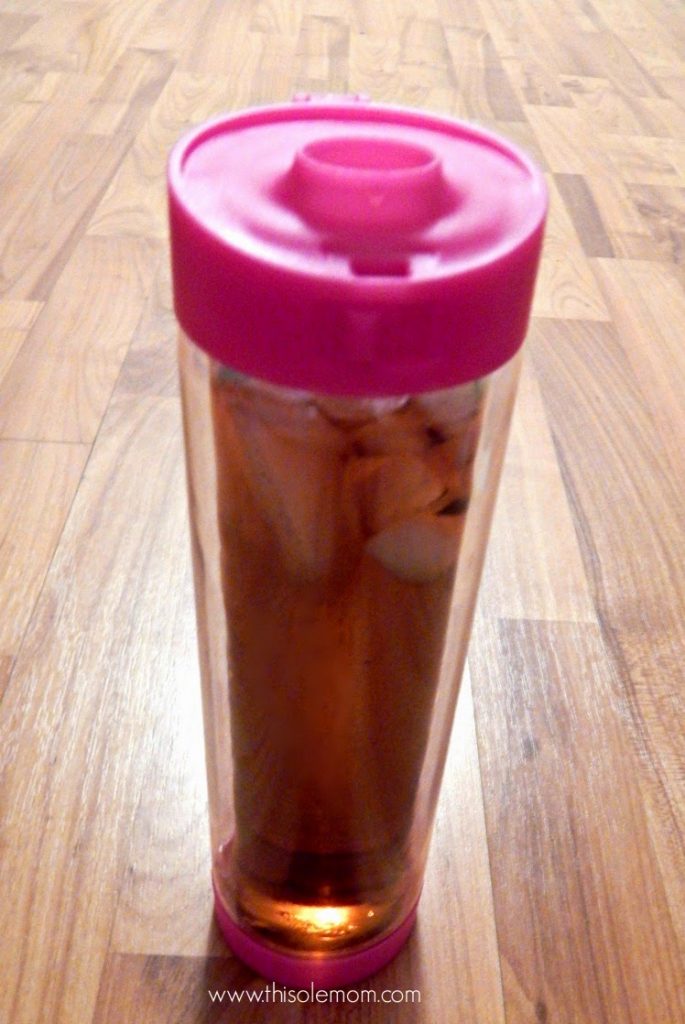 I filled my Glasstic Shatterproof water bottle with ice tea. I noticed it didn't sweat like most water bottles, and it didn't leave water spots on my desk. The outer shell will not sweat all the condensation is trapped on the inside, keeping everything dry. If you make smoothies, juice, or if like adding essential oils to your water, this water bottle is great for that. Glasstic is dishwasher safe, but it's recommended to wash it by hand. It disassembles for easy cleaning. I suggest a sponge brush to clean the inside of the bottle. Hot liquids cannot be used in this bottle, and it's not safe to place it in the freezer.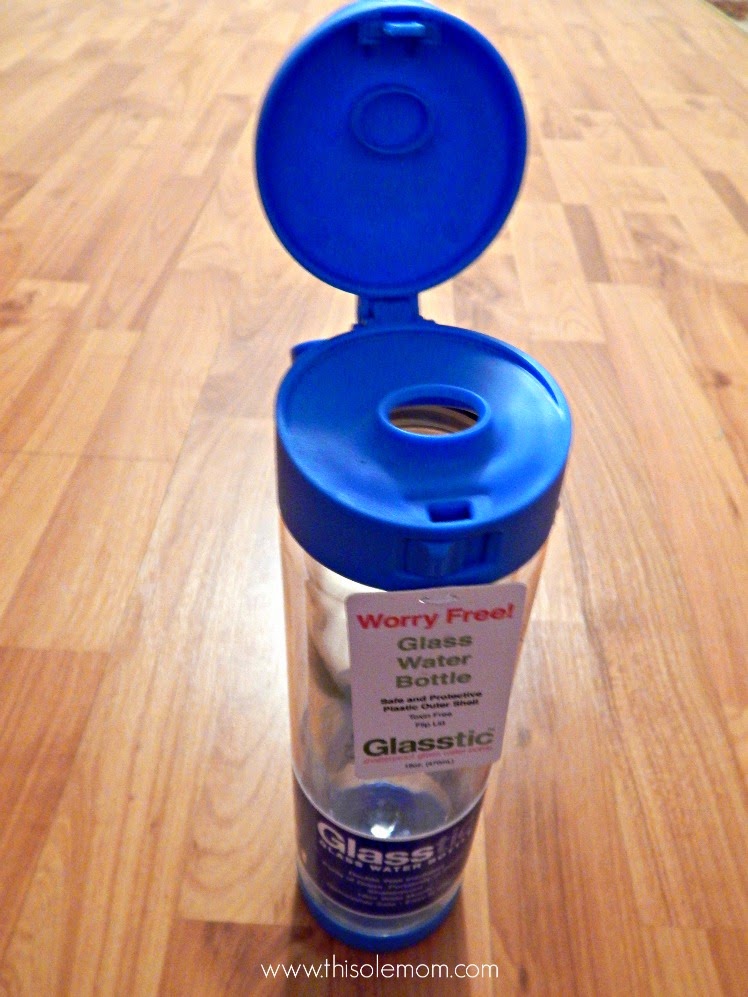 Glasstic shatterproof glass water bottles are not heavy to use. The top locks shut. The handle and leak proof flip cap folds down. The flip cap makes it easy for drinking on the go. You can order replacements parts for Glasstic glass water bottles. To combat single-use plastic beverage containers, Glasstic offers its customers a one-time Free replacement of the glass insert within the first year of purchase. After one year, you still have the option to buy a replacement insert for $7.99. This flat charge includes USPS shipping to the lower 48 contiguous US States. Find out more here.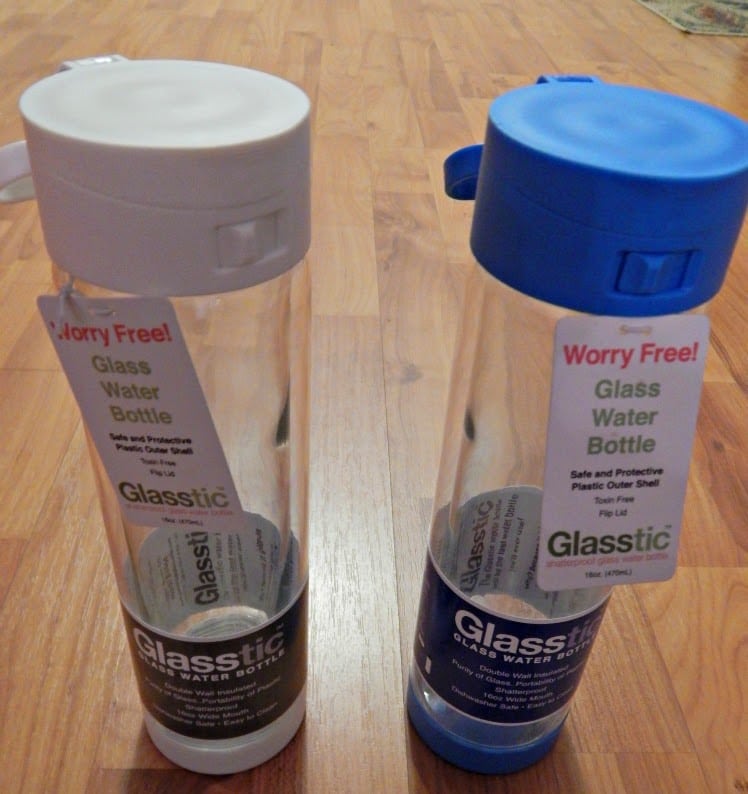 Glasstic Shatterproof Glass Water Bottles holds 16 ounces of beverage. Glasstic offers many designs, and colored tops, and bases. To learn more about all of  Glasstic products go here.  I am so happy I discovered Glasstic. I will no longer be using plastic water bottles that can potentially be harmful to my family's health. I love knowing that I can save money using Glasstic, while helping the environment, and my family! I highly recommend this awesome shatterproof glass bottles!
I am happy to announce that Glasstic to giving one lucky This Ole Mom reader a chance to win their very own set of  3 Glasstic shatterproof glass water bottles valued at $55.  And, 15 % off to all This Ole Mom readers using the coupon code, TOPMOM15   here.  Note – Glasstic currently only ships to US Residents. 
GIVEAWAY – Must be 18 and older and a US Resident 


Good Luck! 


This review was strictly based on my opinion .Others may have a different opinion or experience with the product listed. I was provided the samples free of charge by Glasstic, and I provided my honest opinion. No other type of compensation was received for this review. See my disclosure 
here
.
Best Wishes,
Kim