Are you looking for an outdoor activity to celebrate Halloween with your little ghost or goblin ? Try a Ghost Hunt. A fun  outdoor activity for children preschool through elementary age. Your children will have a spooky time running around outdoors searching for ghost while exploring their surroundings.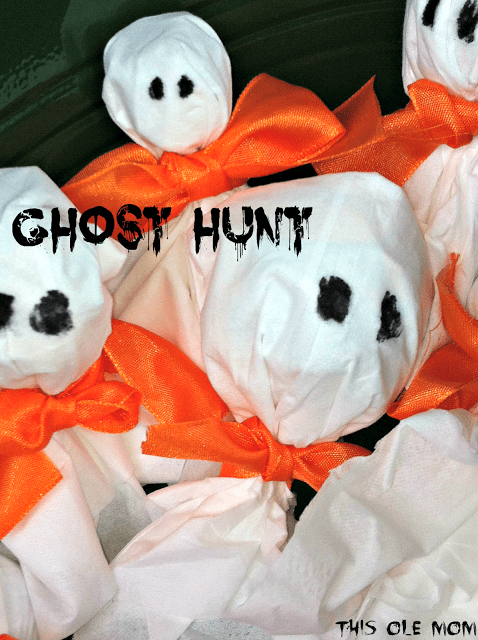 I decided to surprise my son with a Ghost Hunt on his favorite Trail over the Swamp.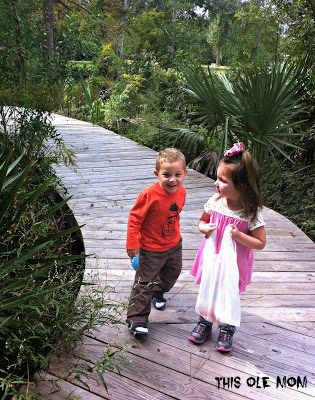 I invited my brother and my niece to join us for the Ghost Hunt.
I hid several Ghost that I made by covering lollipops and small bags of candy with Kleenex and tying them with ribbon.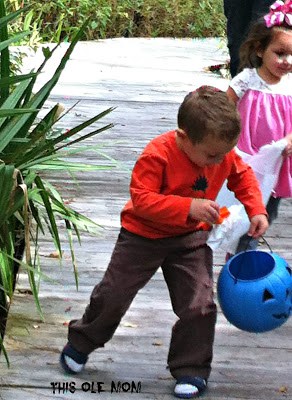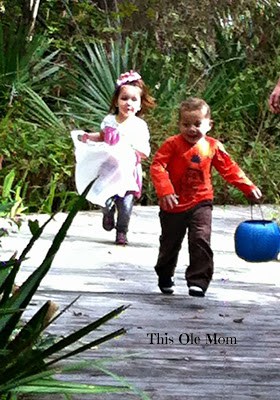 The Kids were so excited running on the trail looking for ghost! They also enjoyed looking for wildlife on the trails.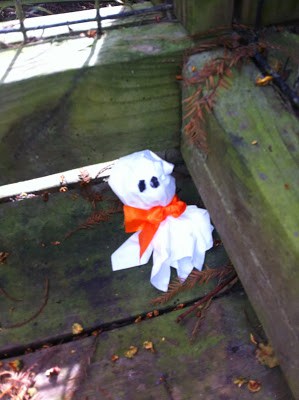 The Ghost Hunt was a great way for us to enjoy the outdoors together. How does your family enjoy the outdoors together?
Kim Seghers is a Mom of three, creator of This Ole Mom blog, a family friendly site. Kim is passionate about sharing her love for cooking, crafting, traveling, family, and everything lifestyle.