It's Football Season, and at my house, that means Sunday afternoons are spent watching football and eating lots of snack foods like these Game Day Nachos. My husband and I enjoy making different variations of nachos each week. Usually, we like to try different types of meat and toppings. Our nachos are always different but, still taste delicious. Here's a recipe for one of our favorite Game Day Nachos.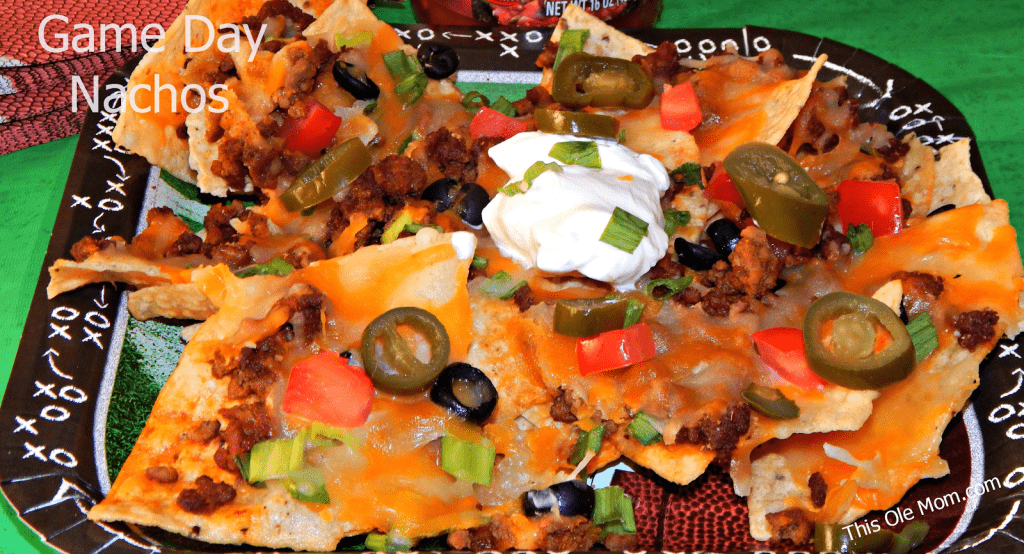 Preparing the nachos is usually easy enough for us. The hardest part about making the Game Day Nachos is being tempted to eat them all before the game starts. Especially, if people are coming over, we wait to prepare the nachos right before company shows up. Making the nachos right before company shows up solves the issue of having cold nachos and us eating them all before everyone gets to our house.
How to Make Game Day Nachos:
Ingredients: 
tortilla chips
sour cream
1 1/2 lb. lean ground meat
3 cups of shredded cheese
1- pack taco seasoning
1- diced small tomato
sliced jalapeno peppers
1- small can sliced black olives
1/2 cup – chopped green onions
Instructions:
Preheat oven to 325 degrees.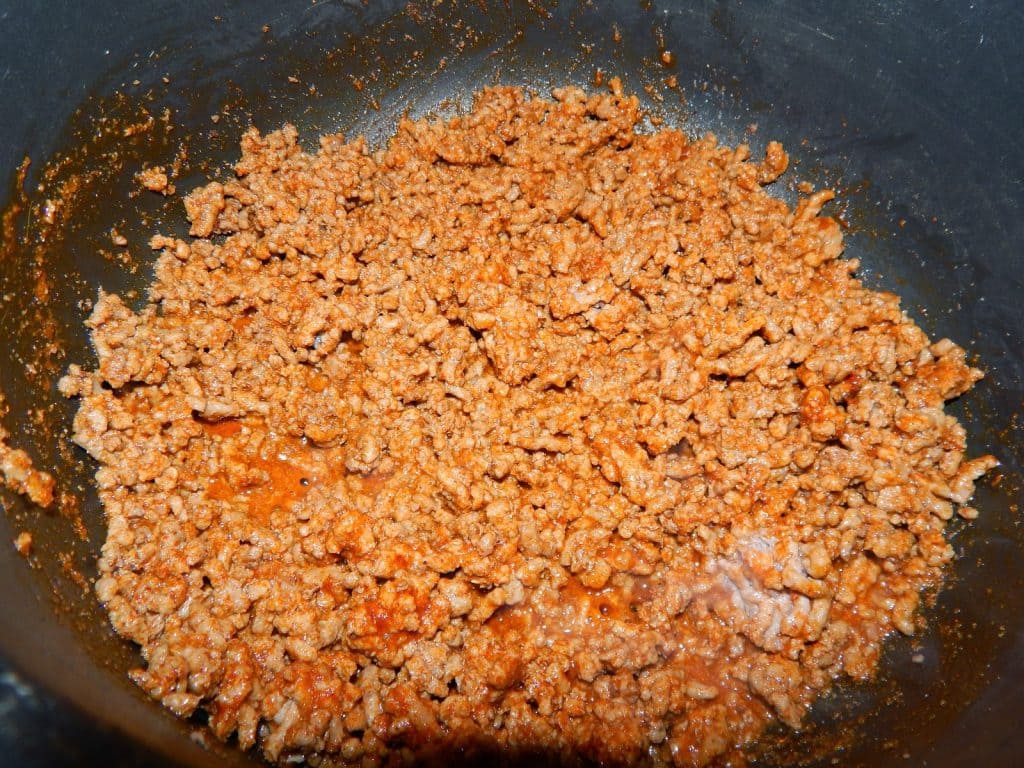 Brown Ground meat, add taco seasoning and cook according to directions on taco packet. Make sure to drain any grease.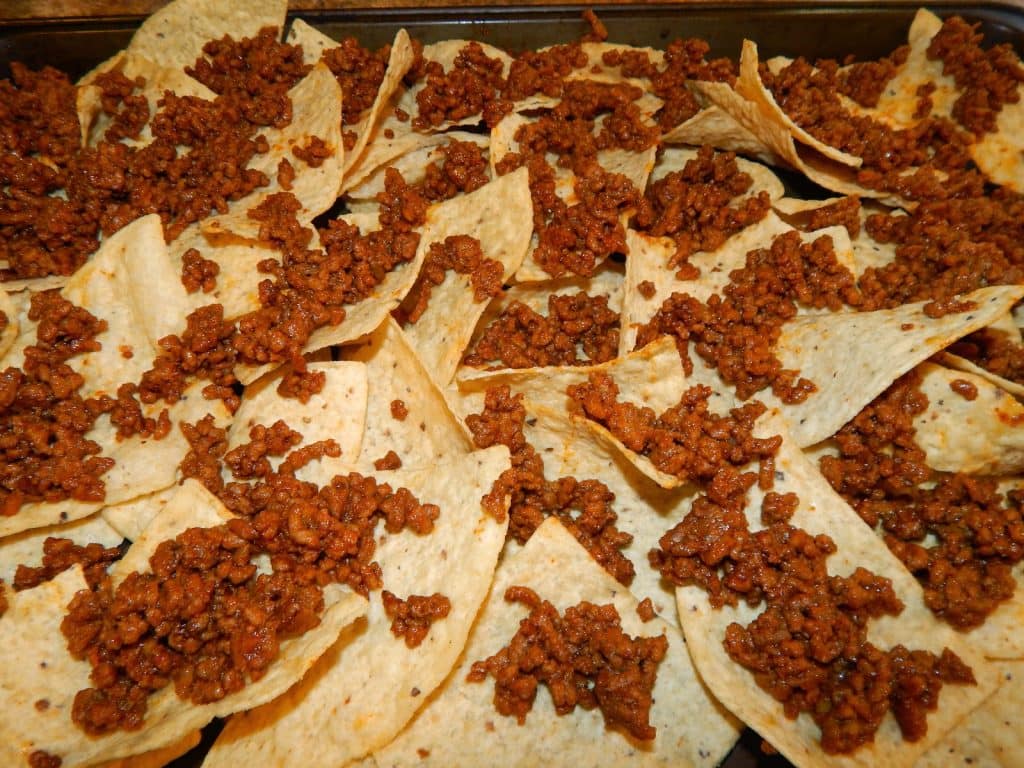 Spread tortillas on a cookie sheet and spoon cooked ground meat on top evenly.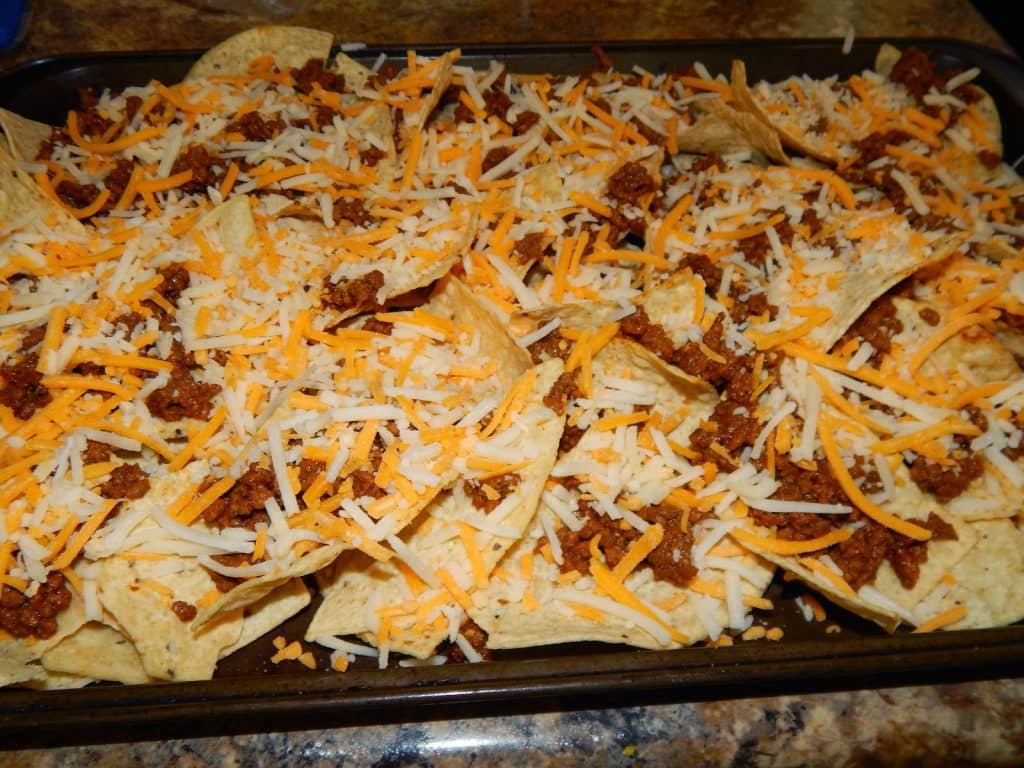 Sprinkle 2 cups of cheese on top of the chips and meat.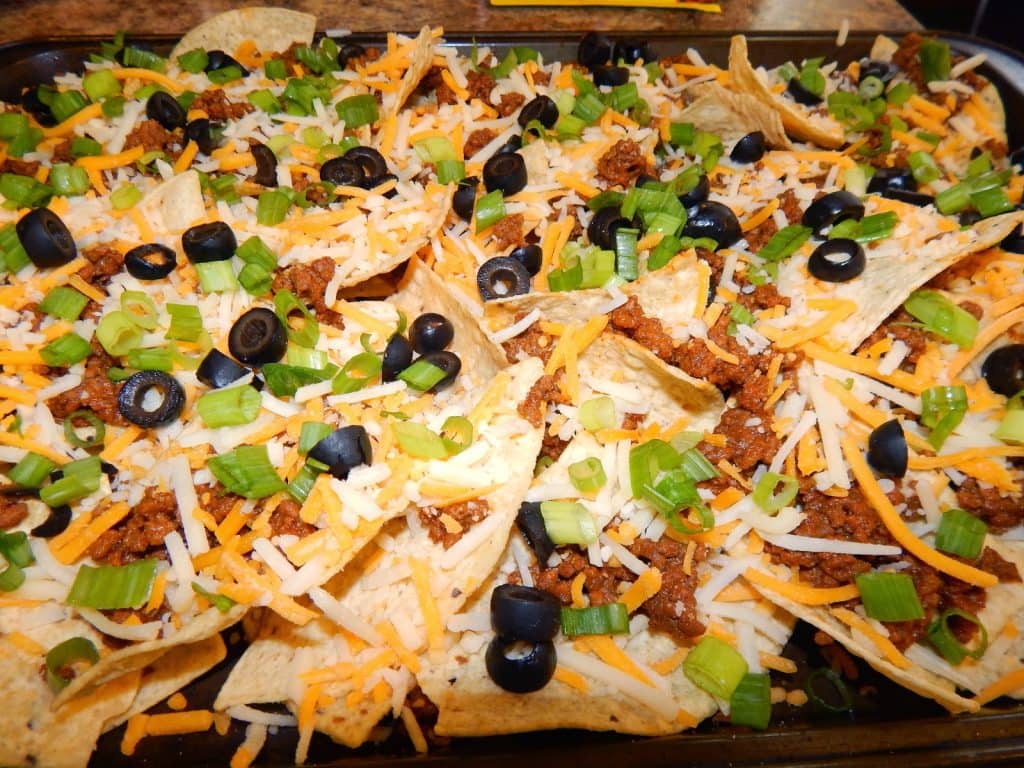 Put the black olives and green onions on top of the cheese on tortillas.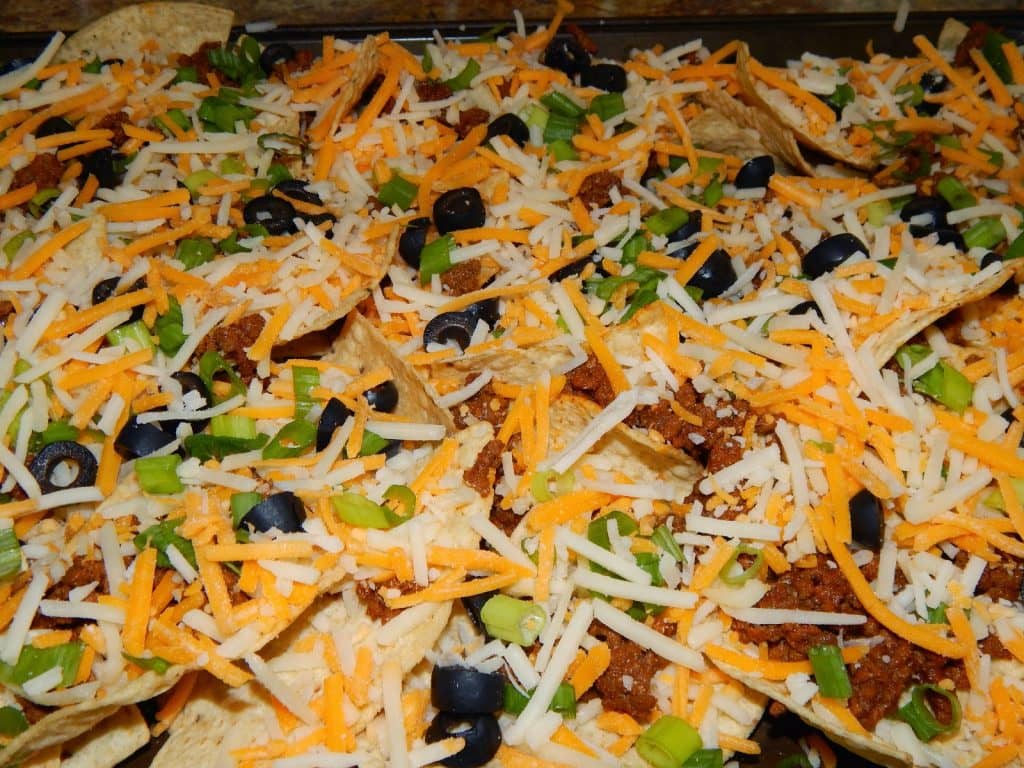 Sprinkle on the remainder of the cheese should be one (1) cup.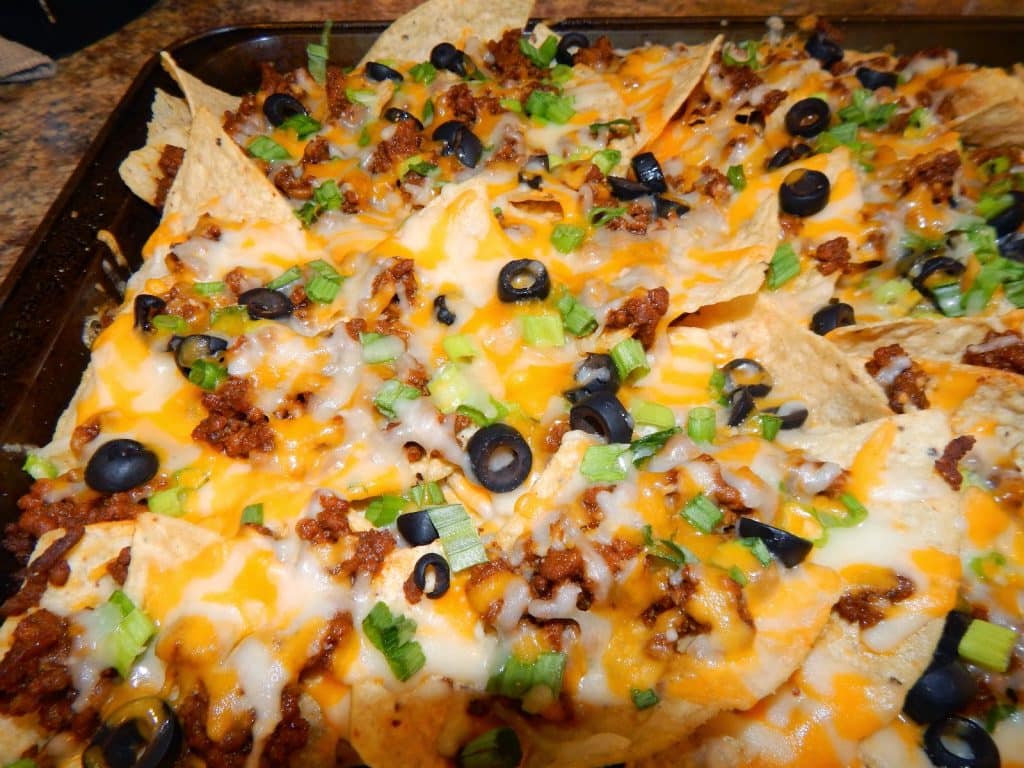 Bake in the oven until the cheese is melted.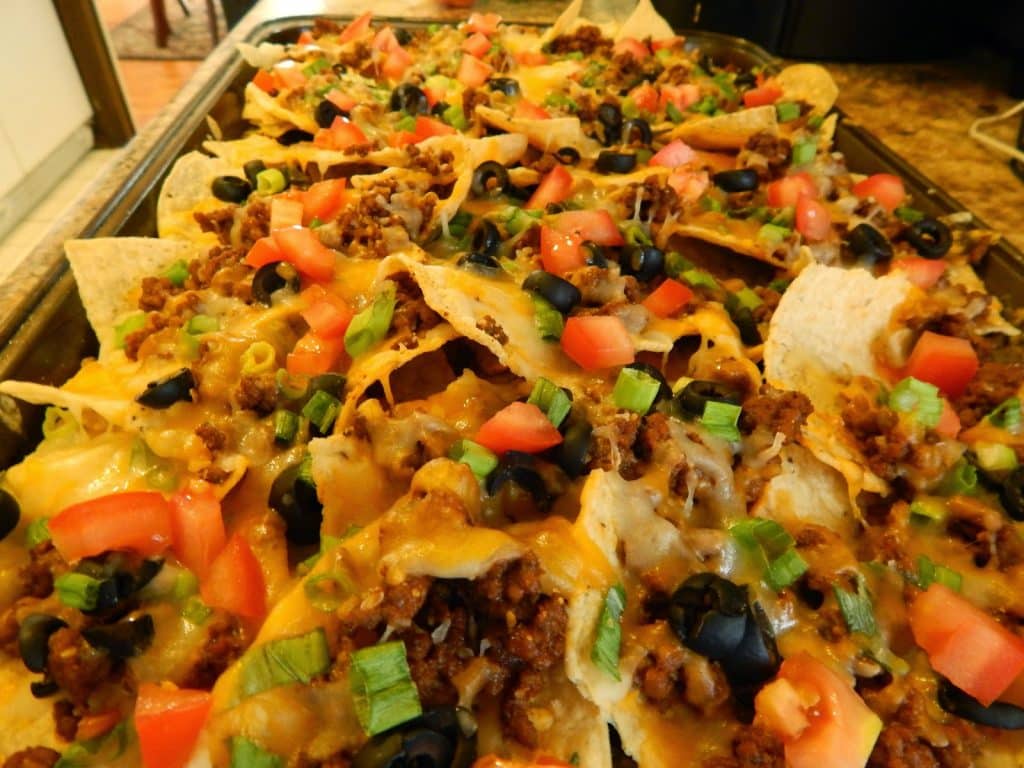 Remove nachos from oven and add diced tomatoes. Serve with sour cream, guacamole, and salsa.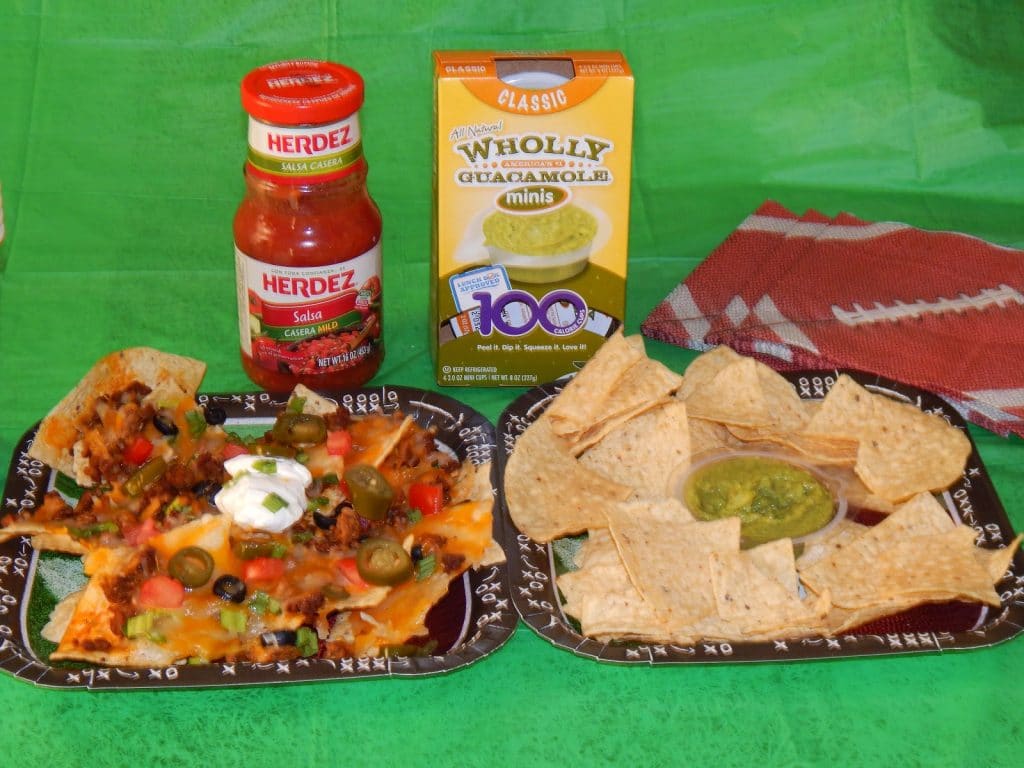 These Nachos taste great and would make a great addition to any party!
How do you make your Nachos?
Kim Seghers is a Mom of three, creator of This Ole Mom blog, a family friendly site. Kim is passionate about sharing her love for cooking, crafting, traveling, family, and everything lifestyle.