My  First Sock Puppets by Creativity for Little Kids
Are your children stuck indoors due to snow or rain? Are your children bored? If you answered yes to either of these questions, I have a solution to help combat their boredom. A wonderful craft called My First Sock Puppets. This adorable craft will keep your kids busy while fostering their imagination and creativity. Don't worry the sock puppets come with the self-adhesive backing that means no glue needed and easy clean up!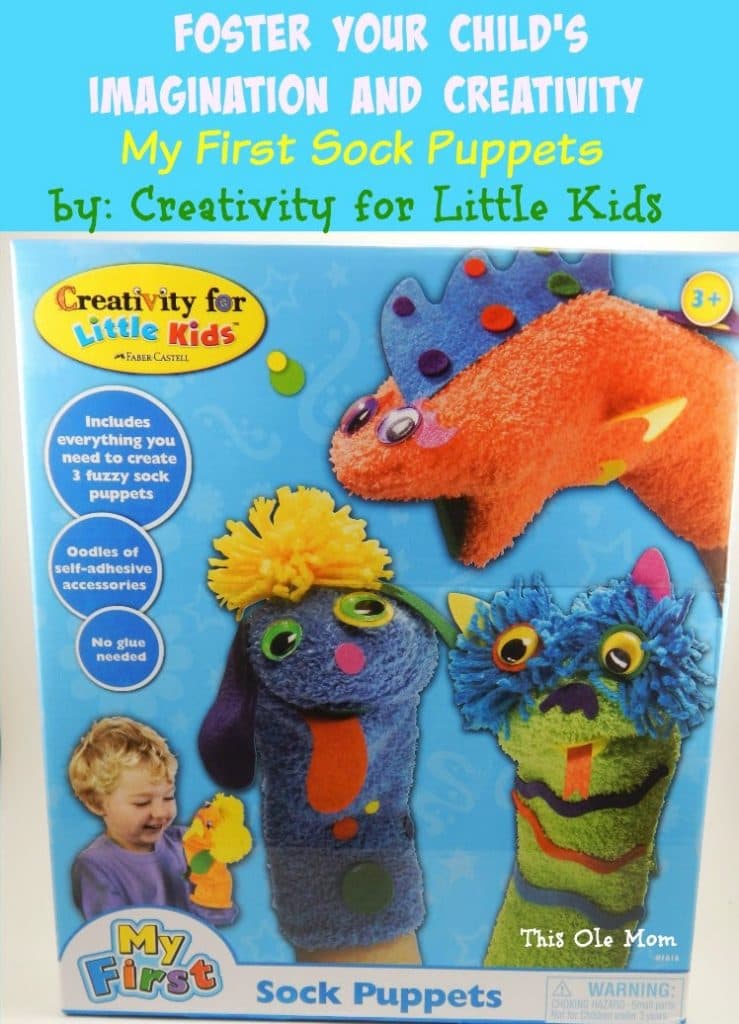 I was sent My First Sock Puppets from Oriental Trading Company for free of charge to review with my son for our honest opinion. My son was excited when he received the package in the mail. He loves doing creative projects and using his imagination. The first thing I noticed when we opened the box was the vast selection of self-adhesive accessories. There were different colored bright fuzzy socks (3), fun fur, wiggly eyes, felt shapes and yarn pom poms. Everything your child needs to create their own one of a kind puppets!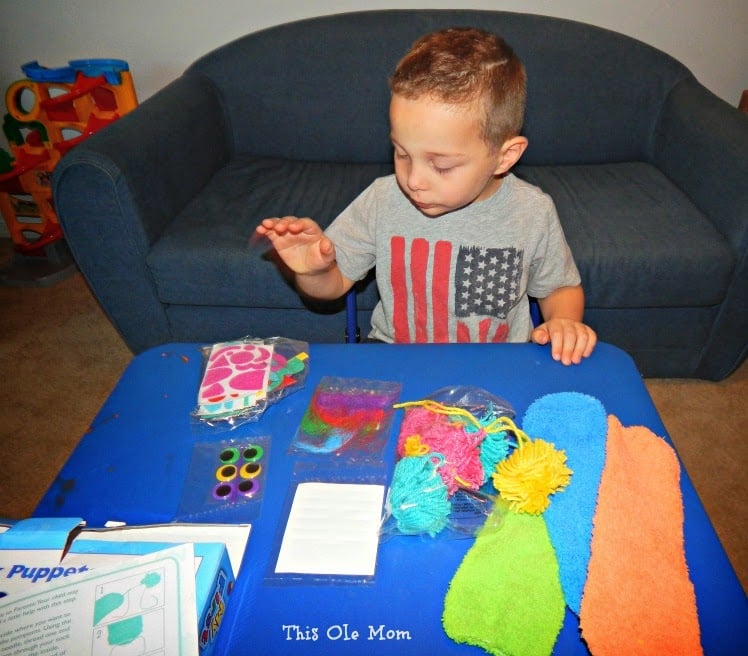 My little boy loved the huge selection of accessories for his puppets. We found the adhesive a little hard for my son to remove by himself. He would choose the shapes he wanted and I would peel the backing off. After I peeled the backing off the shapes he would stick them on his sock puppet. He also needed help putting on the pom poms. The kit included a plastic needle to secure the pom poms onto the puppets. The instructions that come with the kit suggests parents help their children put the pom poms on with the plastic needle. I think children ages 8 and up could secure the pom-pom on the socks by themselves.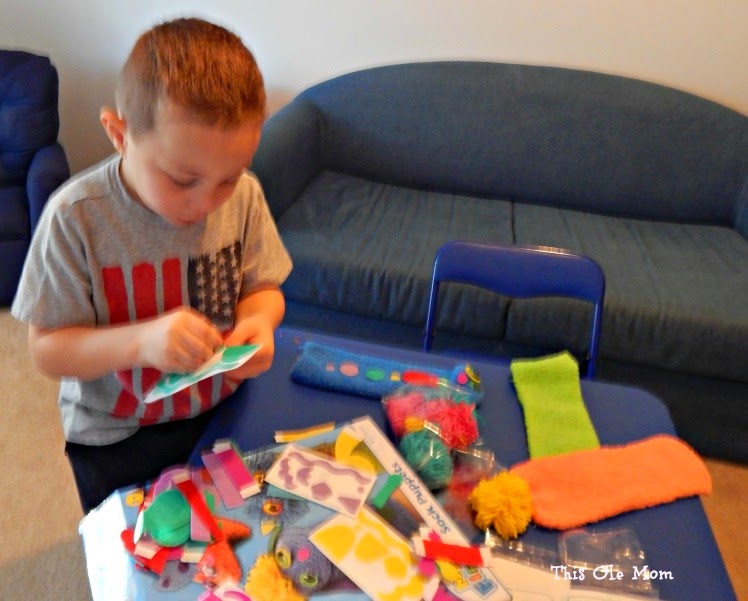 I enjoyed watching my son being creative and showing self- expression through his creativity. There were a few times I reminded myself that the puppets were his project. I had to restrain myself from telling him how I thought the puppets should look. I know it's important to let children problem solve and make choices for themselves. The sock puppets are great for keeping children busy while fostering their imagination and creativity. I think this craft is worth the $18.00 it costs , considering all the items included. If you need to make more than 3 puppets there's plenty of accessories that you could use your own extra socks.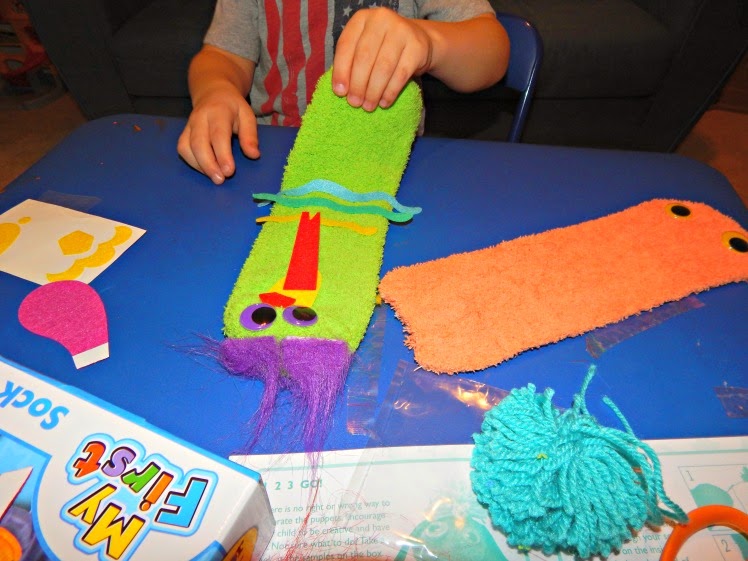 We found that the shapes, eyes, and other accessories were easy to put on and remove if needed. We suggest using a dab of Elmer's glue if you want to make sure that the shapes and eyes don't fall off.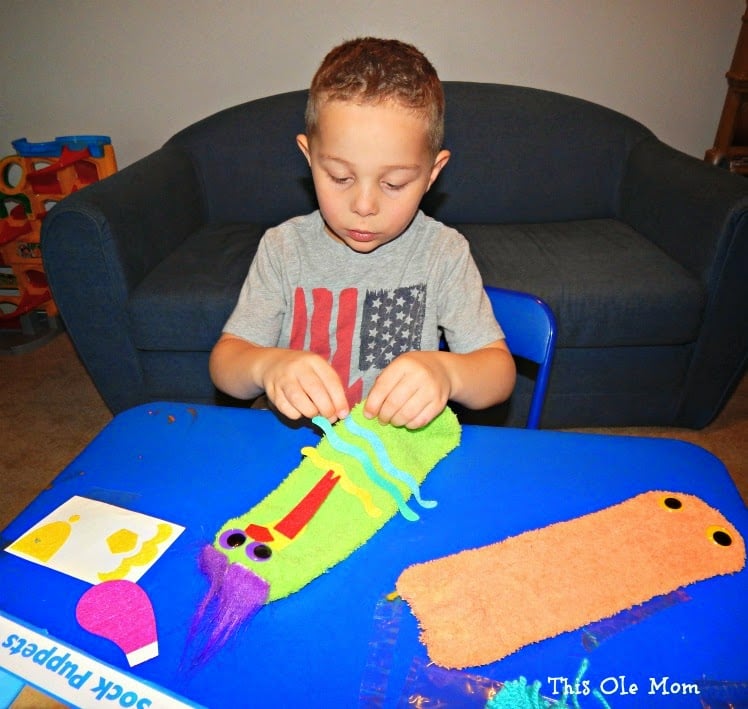 My First Sock Puppets are perfect for preschoolers and older children.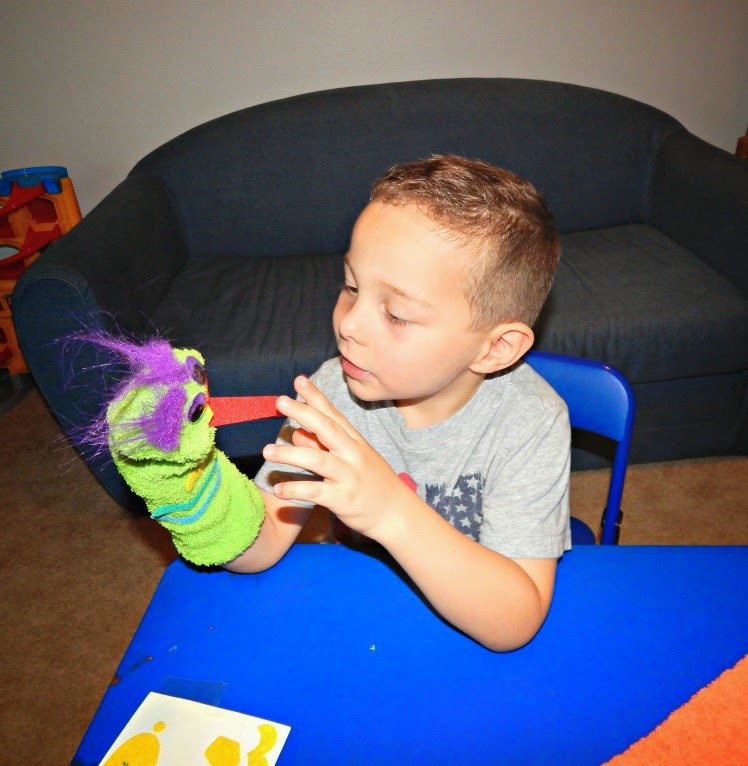 I think the sock puppets would also make a  great craft to bring along on family vacations to keep children busy in Hotel rooms. How do you encourage your children's creativity?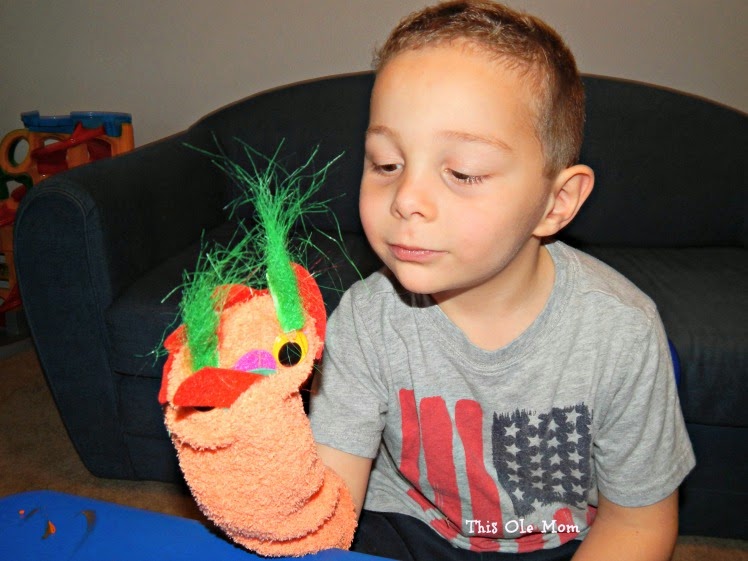 When your children finish making their sock puppets have them put on a puppet show. The instructions included in the box with the puppets give ideas how to make a quick puppet theater using a spring curtain rod and curtains. Watch your children have hours of fun creating and playing with their very own sock puppets. I highly recommend My First Sock Puppets for children ages 3 and up. Purchase your children's sock puppets from Oriental Trading Company
here  
 and to learn more about Oriental Trading Company go
here
.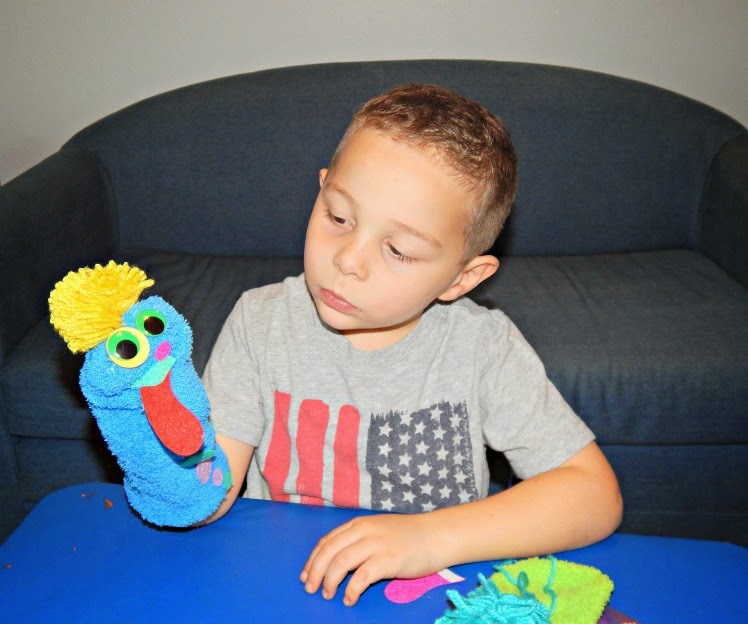 This review is strictly based on my opinion.Others may have a different opinion or experience with the product listed. I was provided the sample free of charge by Oriental Trading Company and I provided my honest opinion. No other type of compensation was received for this review. See my disclosure
here
.
Have Fun! 
Kim