Tonight after I dropped my little one off for a sleepover at my brother's house I decided to stop at Joann's Fabric Store. It's amazing how much I was able to find and see being alone not having to worry about little fingers touching everything! As I was browsing the aisles I spotted many things on sale that I wanted to buy. I enjoyed being alone in the store without having to say "no " a million times. It was nice but dangerous! The longer I stayed in the store the more I spent. One of the many things I bought  was a pack of mini Shamrock Ornaments . As I was standing in the store enjoying my alone time I came up with the idea of making earrings using the mini ornaments.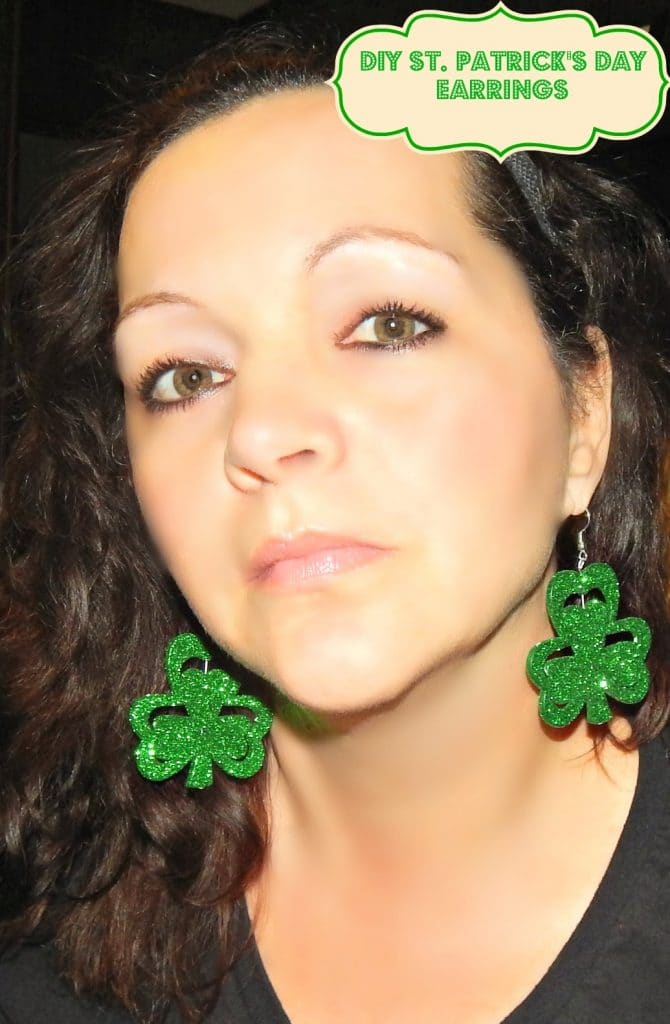 These cute and simple earrings cost about $1 dollar to make. Now, I  have a pair of  stylish and  sparkly earrings to wear for St. Patrick's  Day guaranteeing me to be pinch proof !
Here's what I bought:
1 pack of shamrock mini ornaments (remove strings)
1 pack – 1″ inch brass fish hook silver plated by Jewelry Designer
How to make the earrings:
Use needle nose pliers to open the hole. Put your hook through the hole and close shut with  pliers.
That's it ! Now you have a cute and simple pair of  earrings to wear on St. Patrick's Day!
What do you think? Do you wear green on St. Patrick's Day?
Kim Seghers is a Mom of three, creator of This Ole Mom blog, a family friendly site. Kim is passionate about sharing her love for cooking, crafting, traveling, family, and everything lifestyle.