If you shop at your local Walmart Supercenter, you've probably noticed the signs hanging near the deli department and the signs placed near the entrance and checkout area that read "Effortless Meals". Have if ever wondered what an Effortless Meal was?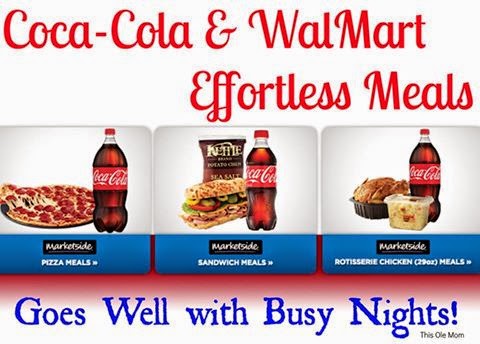 Coca-Cola and Walmart have come together to create Effortless Meals to make family dinners a little more convenient for Moms.
Giving moms less time in the kitchen preparing meals and more quality time with their families. Thanks to Coca-Cola for providing me with compensation for this post and given me a chance to try Effortless Meal with my family.
I know as a busy Mom myself I find myself struggling sometimes to find time to spend with my son after he gets home from school and to cook dinner for my family.
Effortless Meals makes it easy for me to devote more time to my son and still give my family a delicious meal. There are several varieties of Effortless Meals to choose.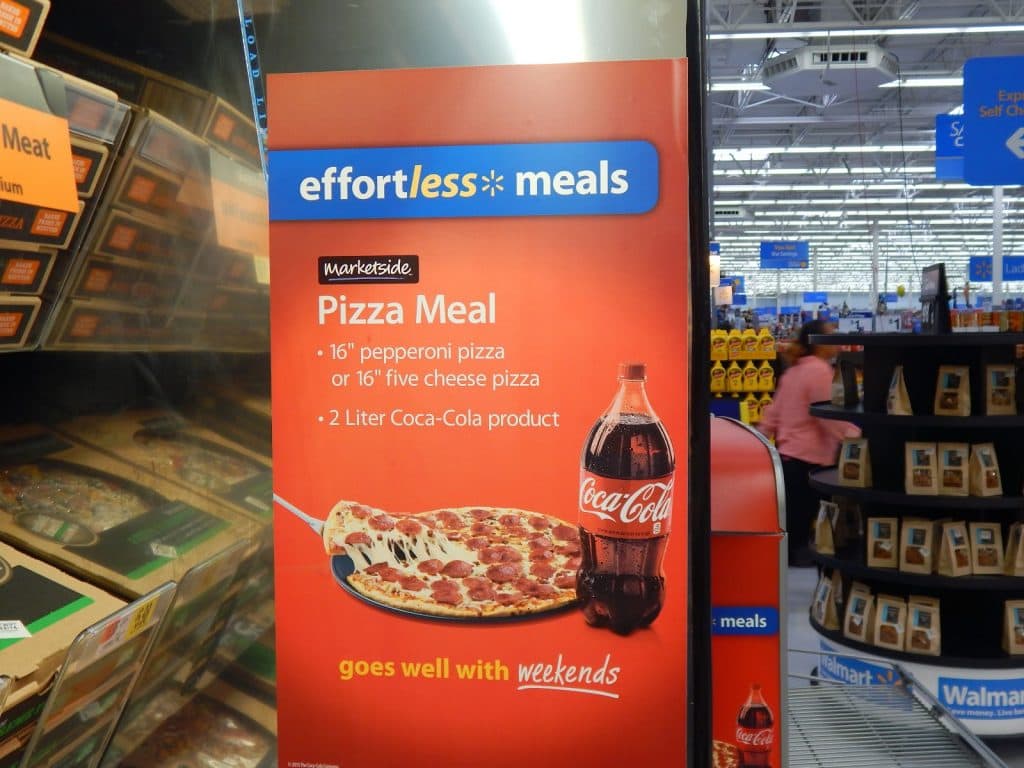 When I went to Walmart with my little boy to pick up our Effortless Meal for dinner, the first thing he pointed out was the huge selection of Pizza.
All the times that I've visited our local Walmart, I have never paid attention to the area by the Marketside Deli until now.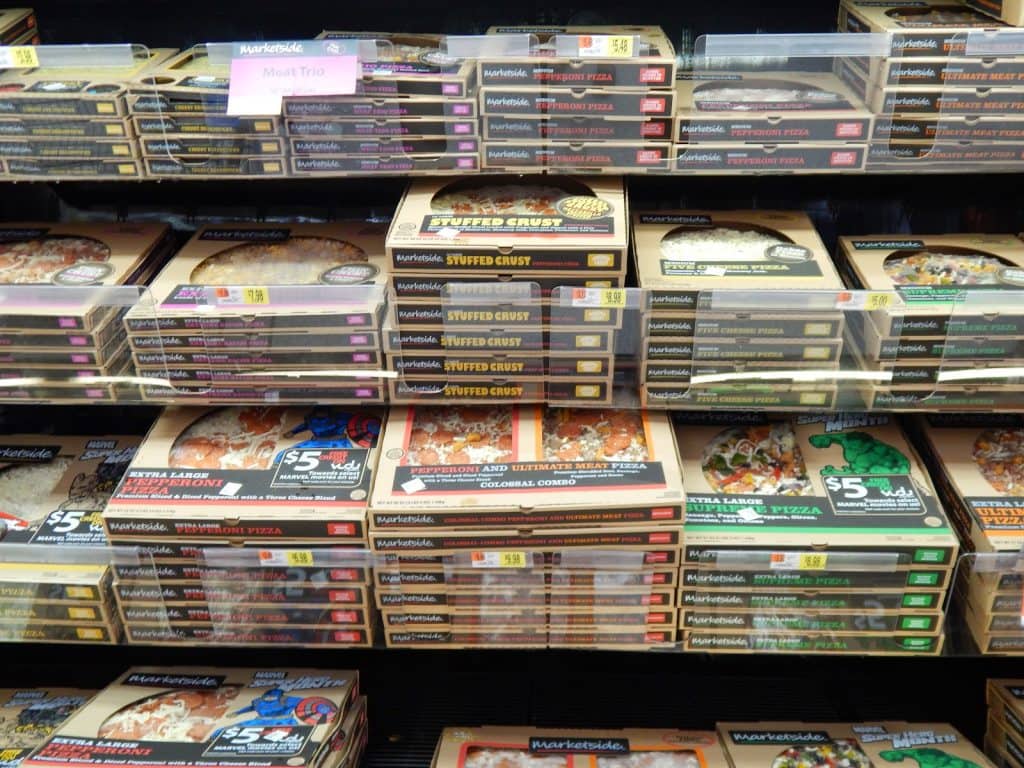 My little boy and I took our time looking at the different Effortless Meals offered. I saw several different Coca- Cola products and sub sandwiches.
The sub meals looked tasty. I noticed $5 could get me a sub, kettle chips, and a Coca-Cola product. That is a deal!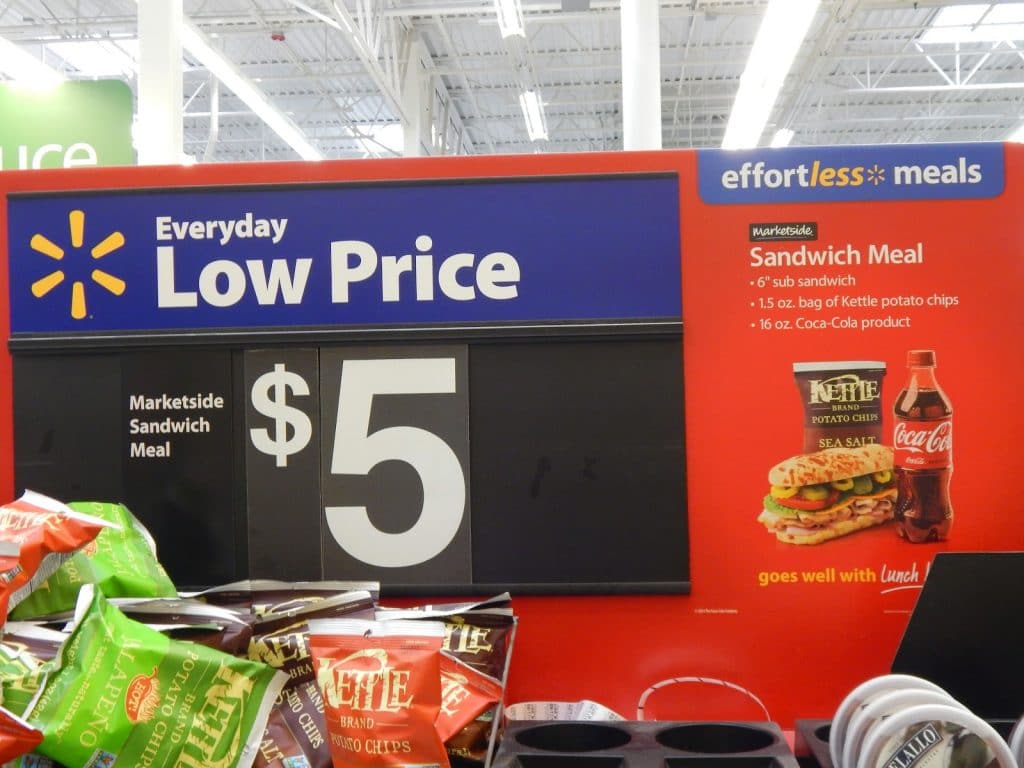 It was five in the evening; Walmart was getting crowded. I noticed people standing by the deli counter so; I went over to see why everyone was waiting.
When I saw the signs hanging over my head, and I knew then what I was bringing home for dinner. It was what everyone was standing by the deli department waiting on!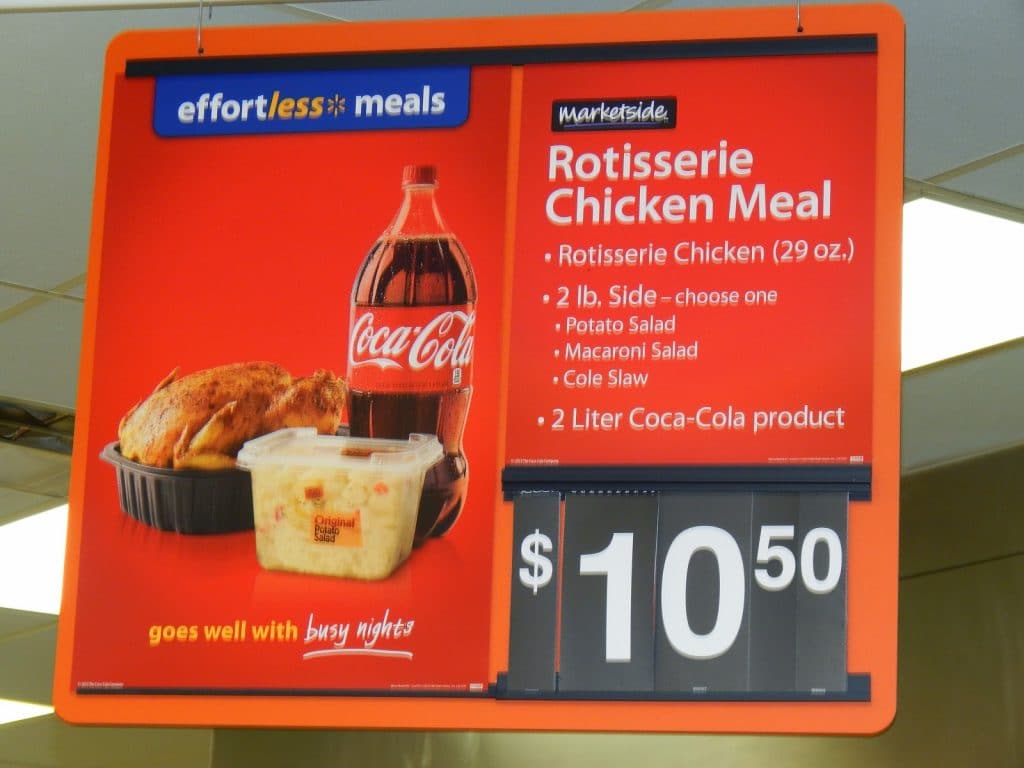 Yes! I chose Rotisserie Chicken that was hot and just cooked. That's why everyone was standing by the deli counter.
I was surprised to see how inexpensive the Rotisserie Chicken Meal was. I thought $10.50 was a wonderful price for a hot meal that I didn't have to cook.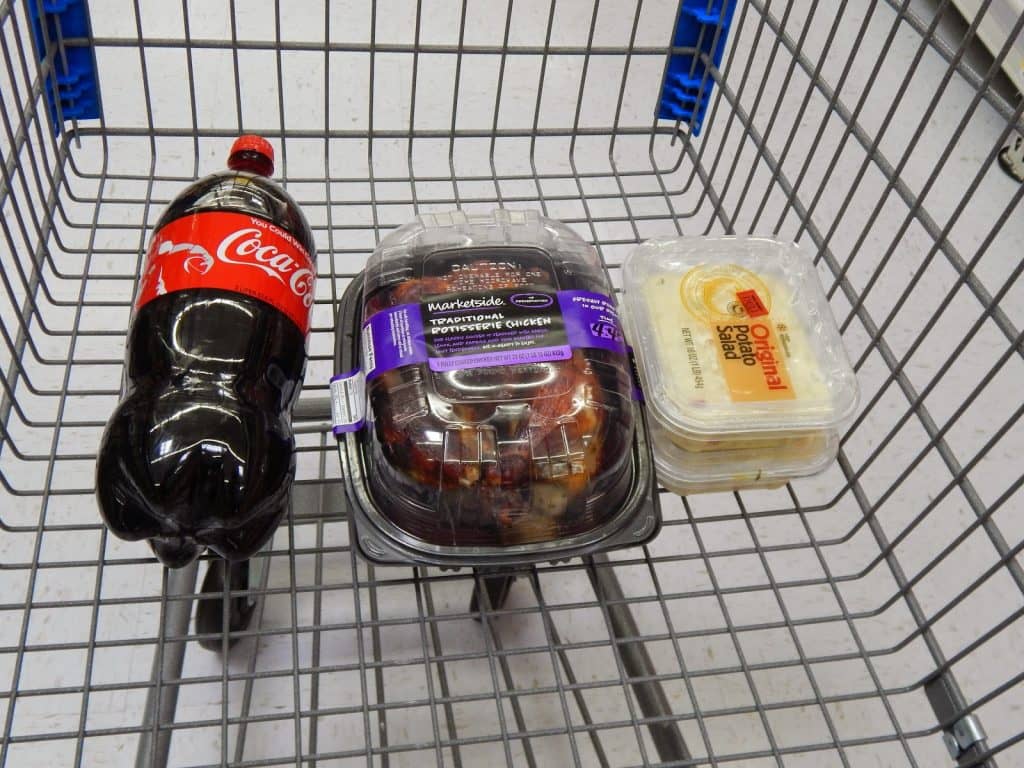 I chose the potato salad, rotisserie chicken and a 2-liter of Coca -Cola.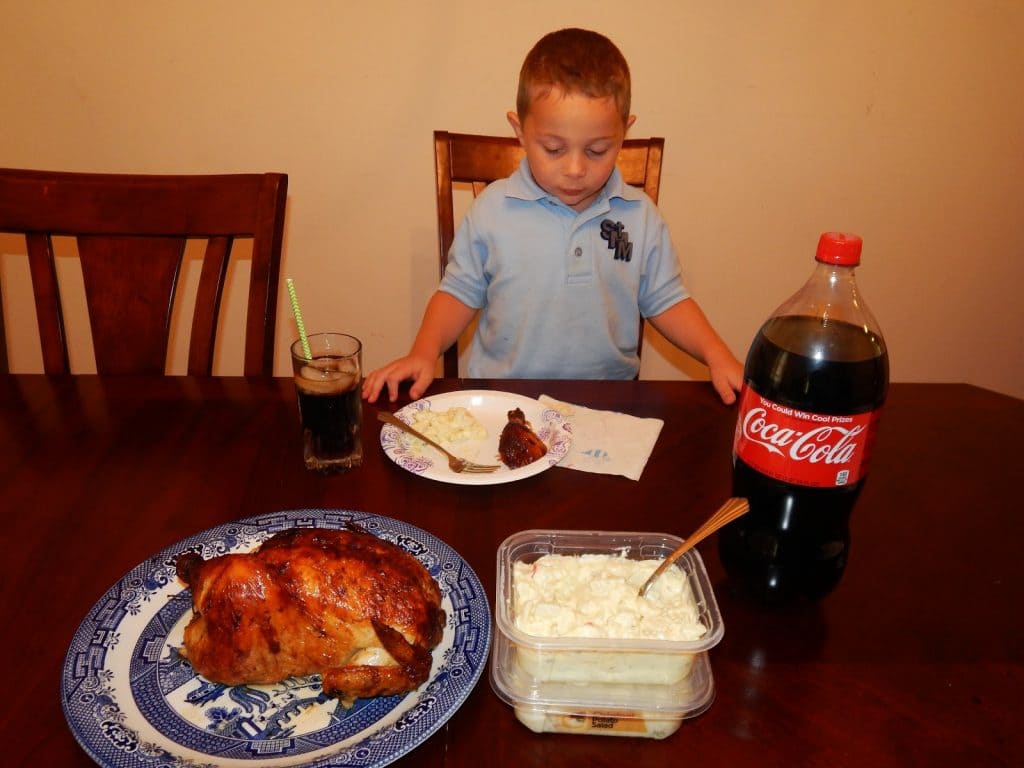 My little boy and I couldn't wait to get home to taste the food. It tasted like a home cooked meal.
Maybe next time I pick up an Effortless Meal I'll invite my parents over to dinner and not tell them I didn't cook it!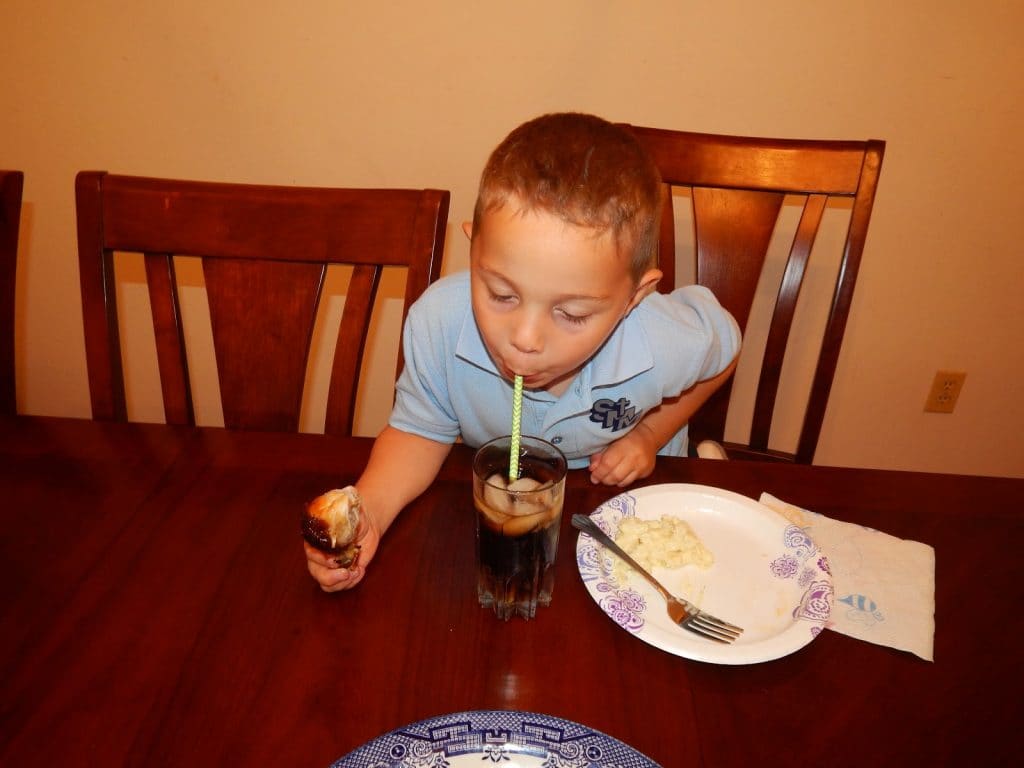 My family enjoyed our  Effortless Meal. It was nice to spend time with my son after he got home from school and not worry about cooking dinner.
Thank you, Coca-Cola and Walmart for creating the Effortless Meals and making dinner time a little more convenient for moms.
Did you know?
When you purchase Coke and Effortless Meals, you can unlock MCR Bonus Points. Enter the UPC Code from any participating Walmart Meal deal.
Then enter your Coca-Cola MCR code to receive ten bonus points. Go
here
to read more about My Coke Rewards.
Have you tried Effortless Meals? You should!
All opinions are my own and not of Coca-Cola's.