Here's a recipe I made with the help of my little boy. He picked herbs from our garden to surprise me. I decided to use them to make a one-pot meal with chicken.

The flavor and smell were incredible. The chicken came out roasted juicy and moist. It was simple to make and easy to clean up!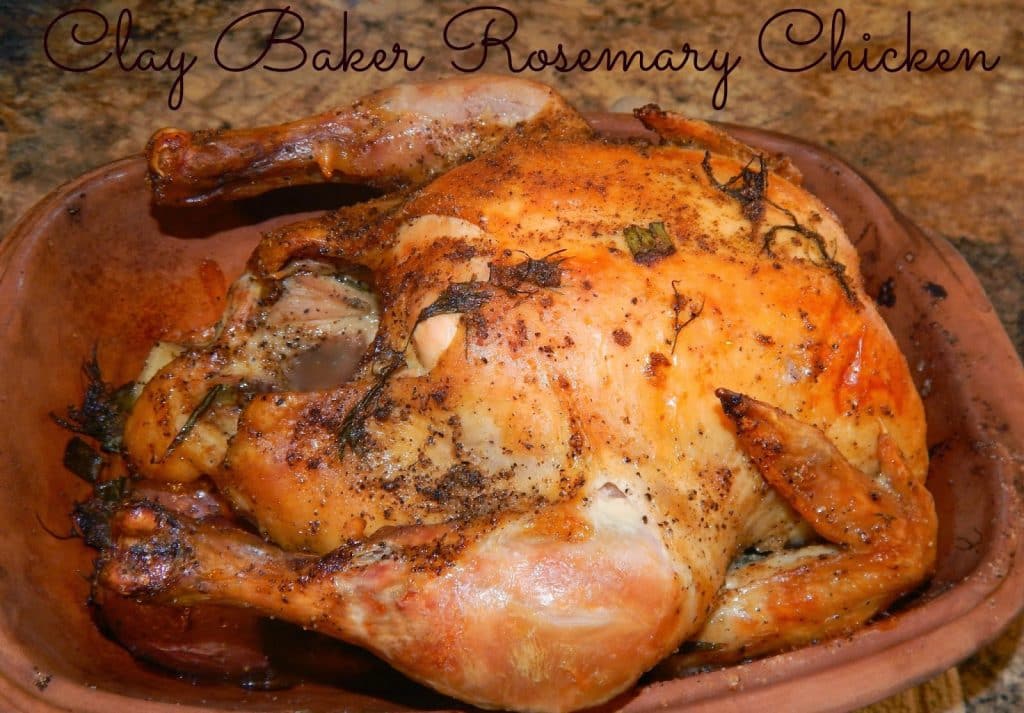 I used my Romertopf Clay Baker that I bought at a garage sale fourteen years ago.
Make sure to presoak the baker in water for 15- 20 minutes before use to generate and maintain moisture.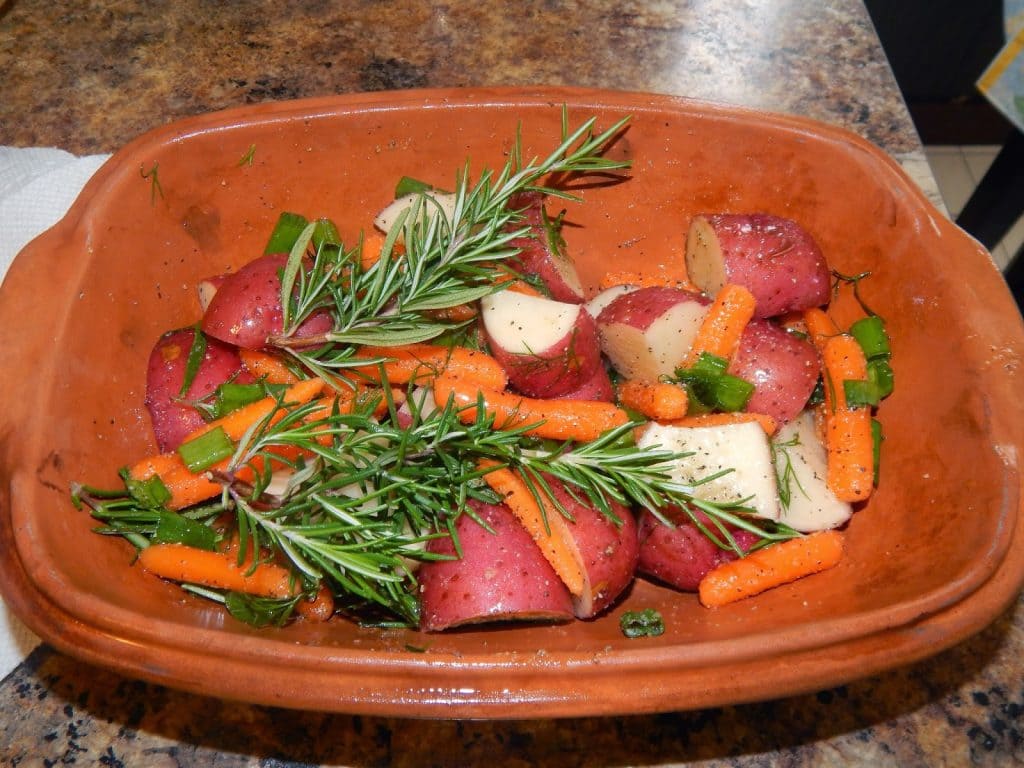 While I was picking the rosemary, my little boy decided to pick fennel and green onions.
I wasn't planning on using the three different herbs together. My son was excited.
I didn't want to disappoint him. Surprisingly, the food was excellent, and I love that we mixed herbs that I usually wouldn't.
what's in Clay Baker Roasted Rosemary Chicken
(1) 4-5 lb. whole chicken
6-8 small red potatoes, cut in half
15+ baby carrots
3-4  sprigs fresh rosemary
2-3 sprigs fresh fennel
2/3 cup  green onions
olive oil
salt
pepper
garlic powder
how to make Clay Baker Roasted Rosemary Chicken
Rinse and dry chicken . I 've read that now your not suppose to rinse your chicken it's up to you.
 Put vegetables and herbs in a bowl and set 1 sprig rosemary to the side.
Sprinkle salt, pepper and garlic into the bowl with the vegetables and herbs and toss with a little olive oil.
Then pour evenly into the bottom of the clay baker making sure your rosemary is on top. I broke my fennel in pieces and a little of the rosemary, too.
Place your chicken in the empty bowl you used for the herbs and vegetables toss with a little olive oil and rub the rosemary you set aside all over the chicken.
Sprinkle with salt, pepper and garlic. Place chicken on top of your vegetables .
Place baker in cold oven and turn temp to 350 degrees Fahrenheit.  
Bake covered 1 hour . Remove cover and continue cooking for an additional 30 minutes or until skin is brown and chicken is done. 
Let stand 10-15 minutes before carving.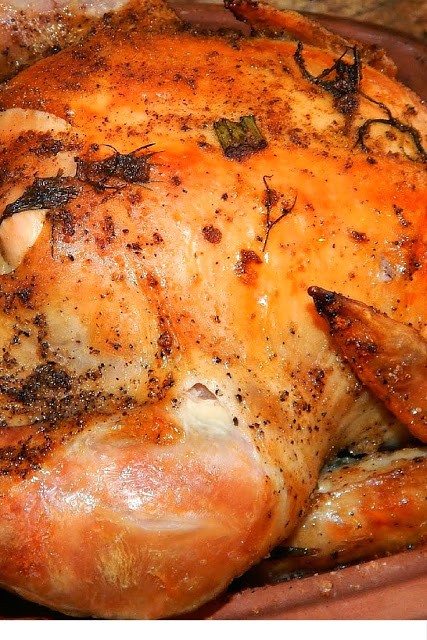 Notes: You can add your favorite vegetables to make this one pot meal. Always presoak baker before using it. Allow to cool before cleaning and never use soap , only warm water.

  How do you cook chicken? What herbs do you use?