It's that time of year again, Fall. It's time for me to make my favorite Chocolate Covered Apples. When I think of Fall, I think of leaves in beautiful colors on trees and Candy Apples. The wind is blowing with fresh cool breezes. The smell of freshly baked Apple and Pumpkin Pies. Going to fairs and eating Cotton Candy and Candy Apples. Decorated tables with bowls of Chocolate. And, decorating the porch and house with lots of Pumpkins. But, I live South Louisiana where the weather still feels like summer in Mid- September and the leaves on trees go from green to dead. There're lots of fairs to go to if you don't mind wearing layers of clothing due to the unpredictable weather. You can wake up in the morning with a nice breeze and two hours later your undressing because it's ninety degrees. I guess I'll just stay indoors with my air conditioner on and make Chocolate Covered Apples.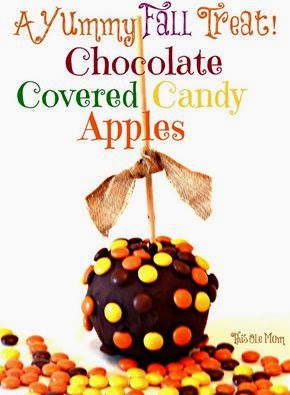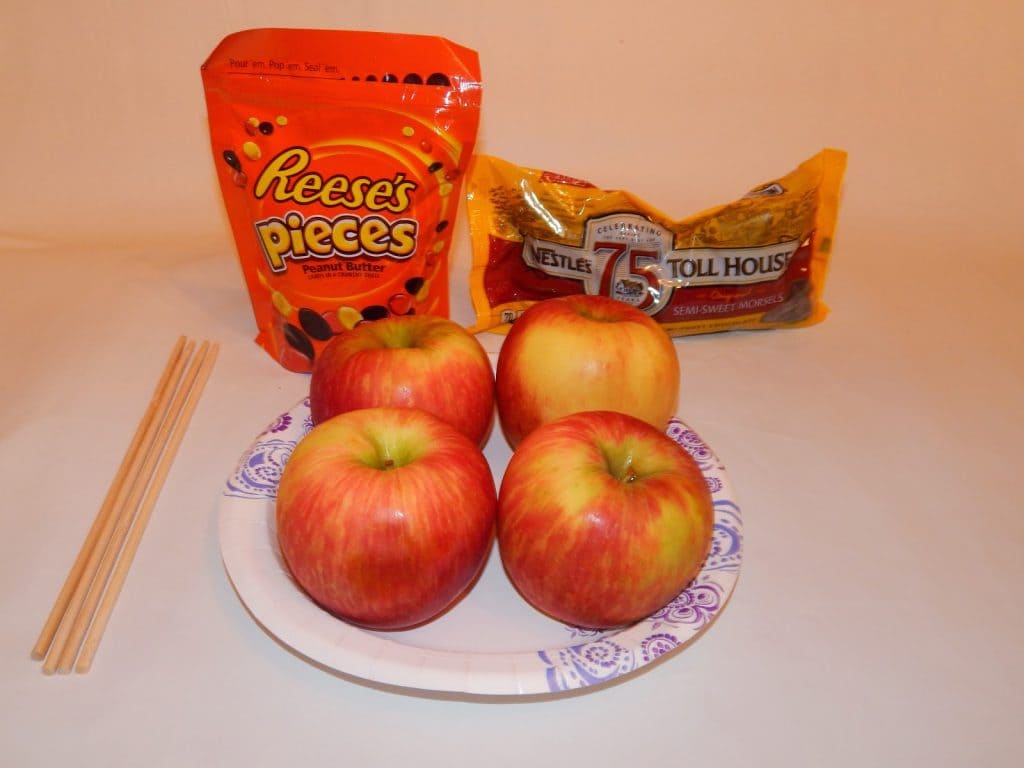 Ingredients:
4- Medium Apples
1-bag Reese's Pieces
1-bag Nestle semi-sweet morsels
4- skewers (I used chopsticks)
Instructions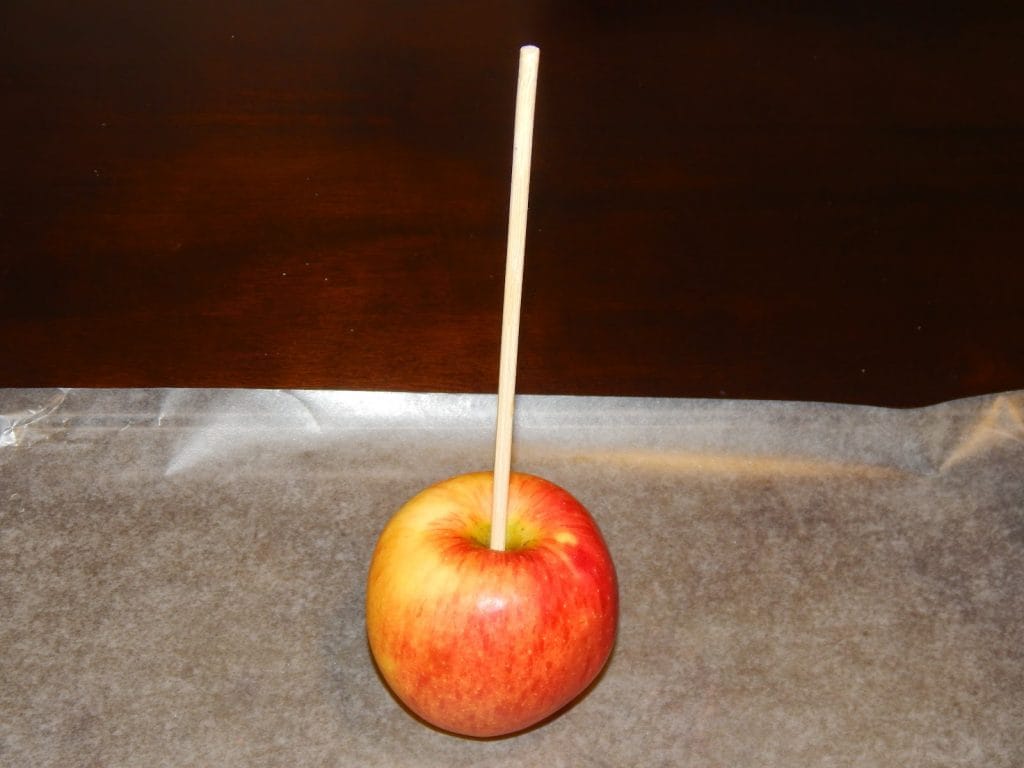 1. Clean and dry Apples. Remove the stems. Put the Apples in the refrigerator until needed. 2. Line a baking sheet with wax paper. 3. Melt chocolate according to package, in a medium bowl. 4. Empty candy into a bowl. 5. Remove Apples from fridge. 6. Dip the Apple into chocolate, using a spoon cover the Apple evenly. Tap the Apple on the side of bowl when needed. 7. Sprinkle candy on top of Apple then places on pan. Place the Apples in the fridge until chocolate hardens.
The Apples are fun to make and delicious to eat. They make a great Fall treat!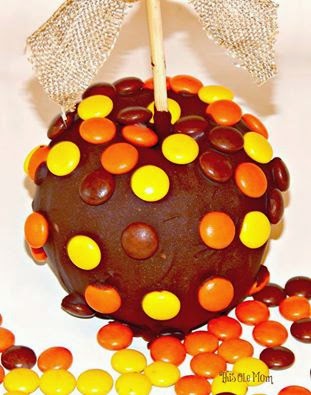 What is your favorite thing about Fall?
I