After, two months of my husband begging me to make him a cheesecake, I finally did! If I made a cheesecake for him every day, he would be the happiest man! The only way I eat cheesecake if it's drench in chocolate and caramel! Do you like cheesecake? I think you'll love this cheesecake recipe. I found it a few months ago on Kraft's website. I drizzled caramel and chocolate over the top of the cheesecake. It's simple to make yet, delicious!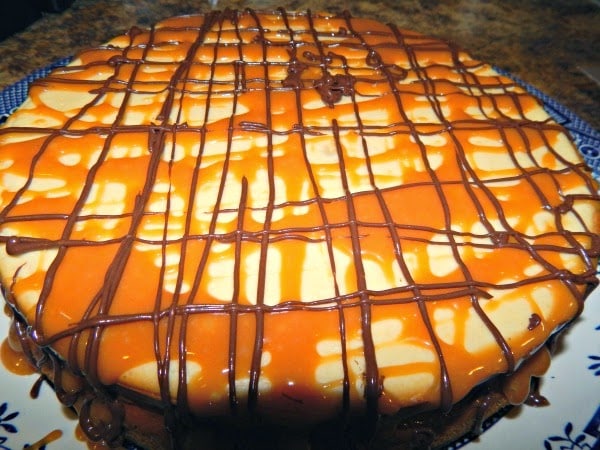 Here's the recipe from Kraft that I used to make the cheesecake.
I made the cheesecake following the directions from the recipe I found on Kraft's website. While the cheesecake was cooling on the counter, I melted caramel in the microwave. I followed the directions on the package for melting the caramel. When the caramel was melted, I drizzled it on top of the cheesecake using a spoon.
Next, I melted Nestles milk chocolate chips in the microwave. I poured the melted chocolate into my Wilton squeeze bottle and drizzled it on top of the caramel and cheesecake. Then I placed the cheesecake into the refrigerator overnight before serving it.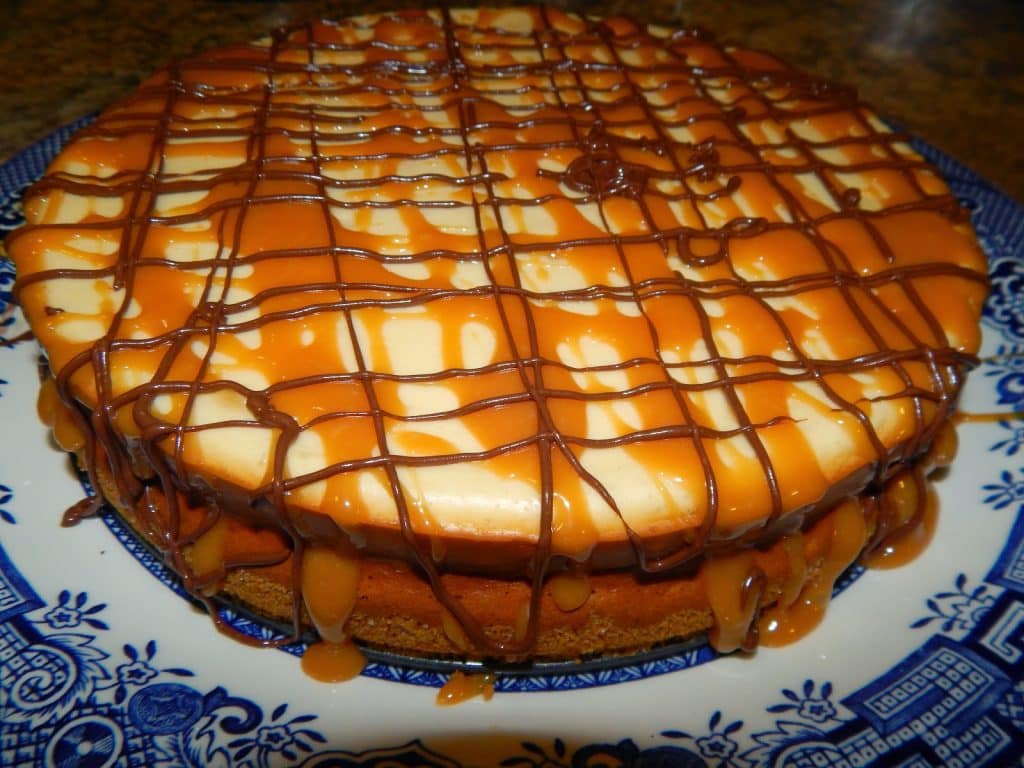 The cheesecake was delicious. My husband ate the majority of it. I wanted to add bits of pecans on the top of the drizzled caramel and chocolate, unfortunately; my husband isn't a huge fan of pecans.
What's your favorite kind of cheesecake?
I'm sorry I don't have more pictures of the cheesecake but, my batteries in my camera died.