I am happy to share with you Chick-fil-A's new seasonal site "Give the Gift of Presence ".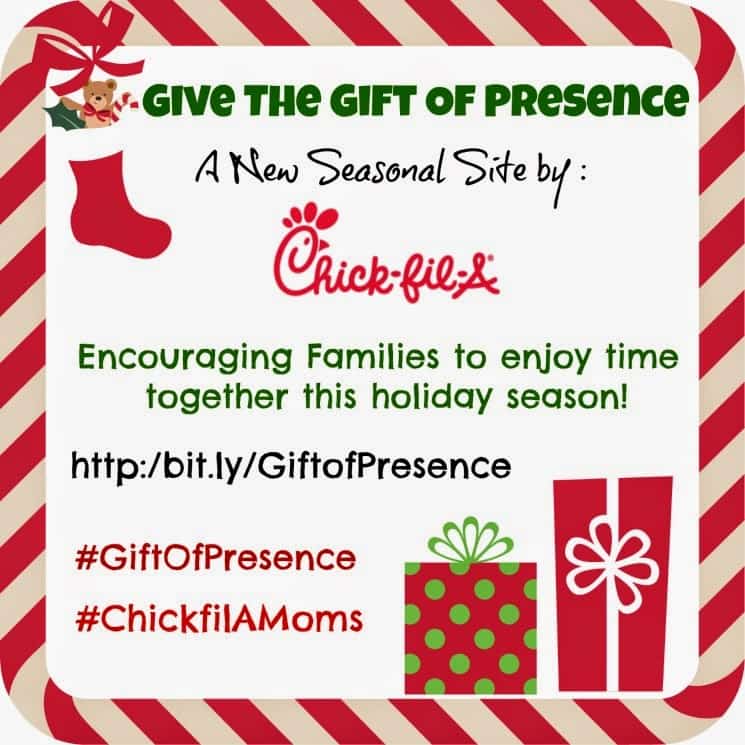 Find great articles , tips and ideas
here
! #GiftOfPresence #ChickfilAMoms
Chick-fil-A is encouraging all families to enjoy time together this holiday season. As a member of Chick-fil-A Moms Panel, I am happy to help spread this meaningful message!