If your looking for a cute Valentine's  Day gift  to make for that special someone try making this simple Chalkboard Heart . Fun for all ages to make and budget friendly, too!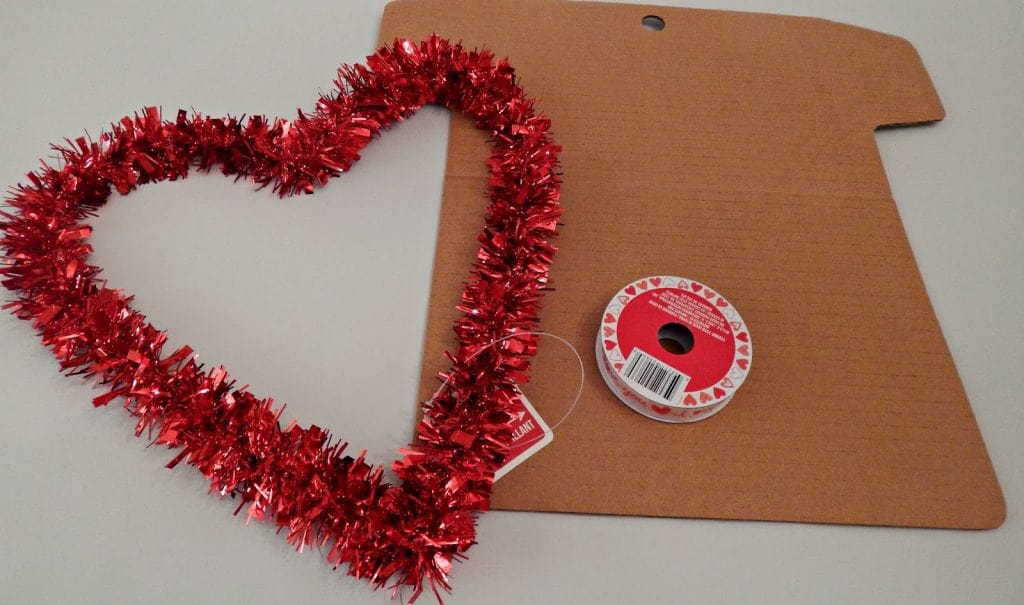 Supplies:
Tinsel Heart from the Dollar Tree ,Cardboard, Ribbon , Spray Chalkboard Paint and Glue Gun.
Instructions:
Trace your heart onto the cardboard, cut out your cardboard heart  and spray with the chalkboard paint. After , the heart dries glue your ribbon onto the cardboard and glue the tinsel heart on top. Using chalk write your special message. Simple and cute!
Trace and cut out the cardboard heart shape.
 Spray the heart with chalkboard paint and let dry. 
 Simple and Fun
 Do you buy or make your Valentine's Day gifts?
Hope you like my simple and easy to make Chalkboard Heart!
Happy Valentine's !
Kim xoxo
Kim Seghers is a Mom of three, creator of This Ole Mom blog, a family friendly site. Kim is passionate about sharing her love for cooking, crafting, traveling, family, and everything lifestyle.