I decided to share my Baked Bean Casserole recipe that I make for the holidays. It's simple to make and delicious.  My little boy's favorite thing about the casserole is the bacon. My family loves this hearty and meaty baked bean casserole. This year it tasted even better with Hormel's New Brown Sugar Bacon.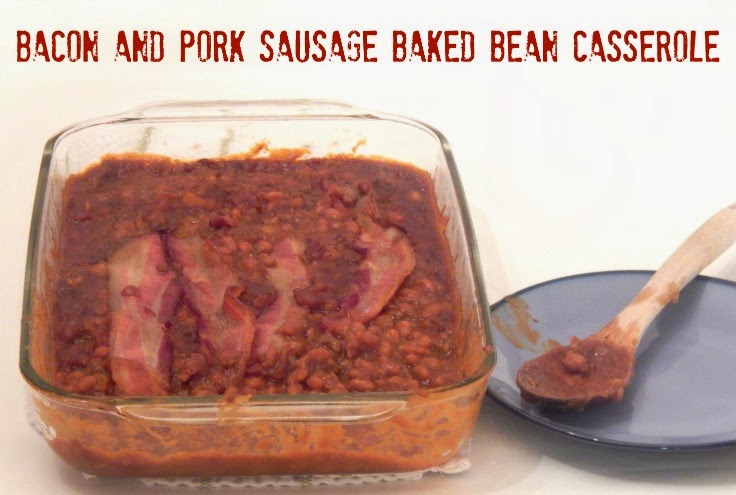 Ingredients: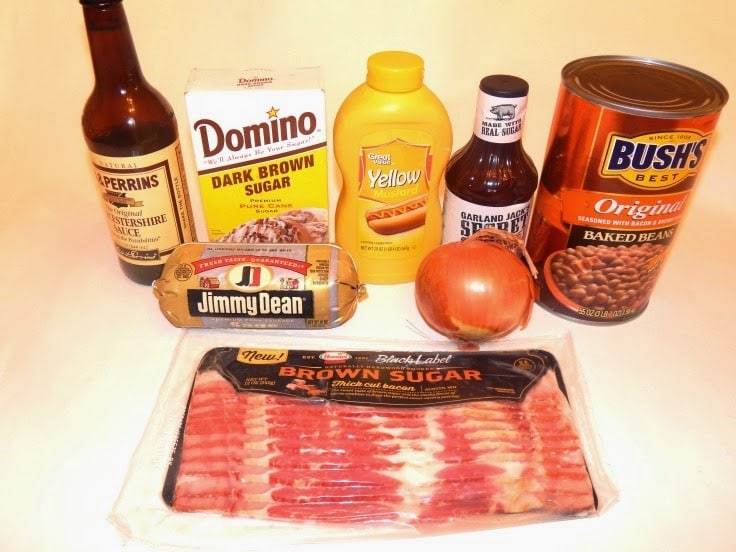 1- package Hormel Black Label Brown Sugar Bacon (Thick Cut)
1 LB. Pork Sausage
1- 55 oz. can Original Baked Beans
1 – cup Brown Sugar Barbecue Sauce
1/2 cup diced onions
1/2 cup diced bell peppers
1 tbsp. Worcestershire sauce
1 tbsp. yellow mustard
4 tbsp. brown sugar
Instructions:
Pre-heat oven to 350. Bake bacon in the oven for 15 minutes, remove half of the bacon from the pan and set aside. Continue cooking the rest of the bacon for 15 minutes or until crispy.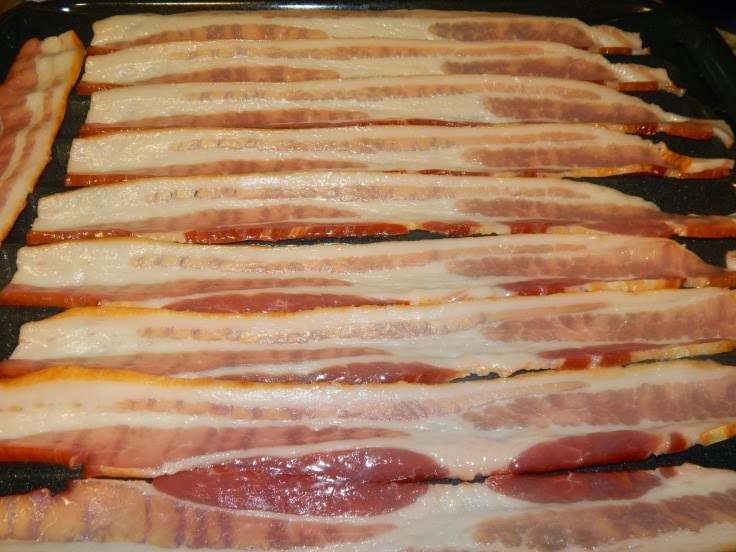 Next, cook pork sausage, onions and bell peppers on medium heat until done.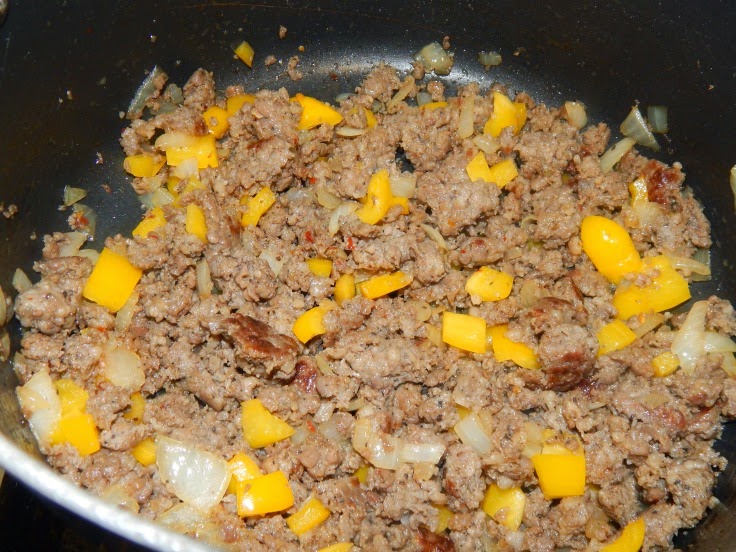 Mix in the baked beans, barbecue sauce, Worcestershire and yellow mustard once the pork sausage and vegetables are finished cooking. Cook for 10 minutes on low heat stirring occasionally.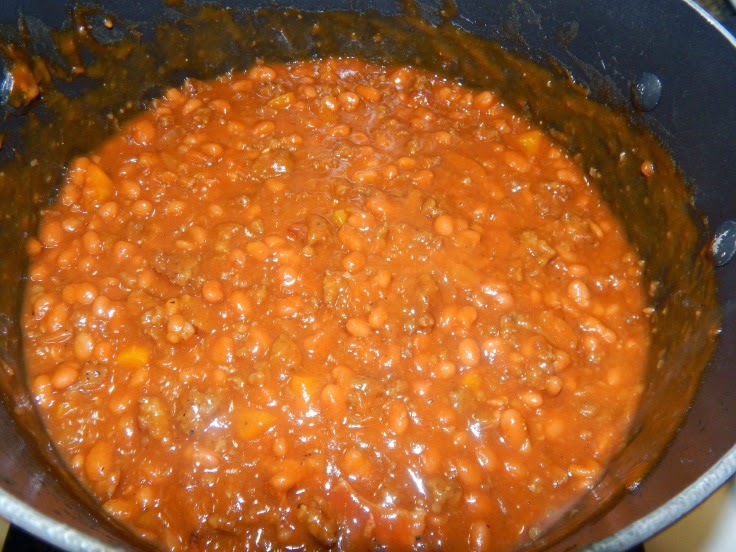 Next, mix in the brown sugar, stir until sugar is dissolved. Remove pot from the stove . Break the crispy bacon into pieces and stir into the beans.
Spray a 3- Quart (13 x 9) baking dish with a non-stick cooking spray. Pour beans in the dish. Place the remaining slices of bacon on top of the beans. Cook in preheated 350-degree oven for 20 minutes or until beans are bubbly, and the bacon is cooked.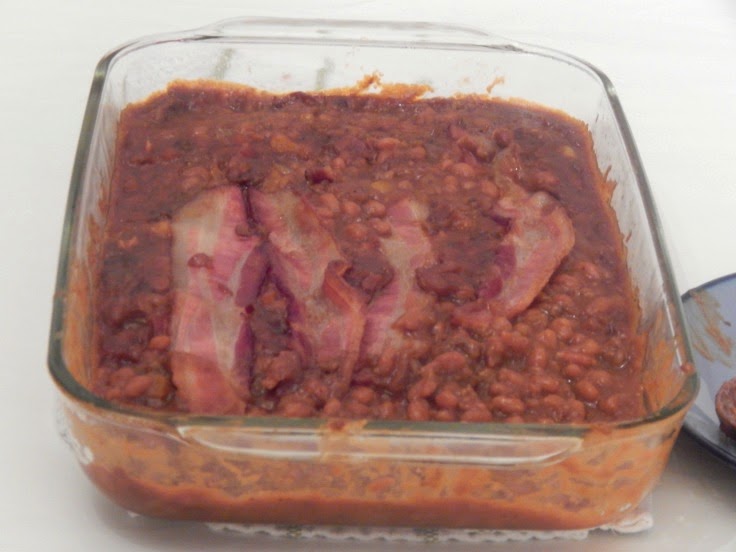 My family loves the sweet and tangy flavor of this baked bean casserole.
The Brown Sugar Bacon from Hormel
is sure to become one of my family's favorites! The casserole makes 10-12 servings. The recipe would be easy to double if you needed to serve a lot of people.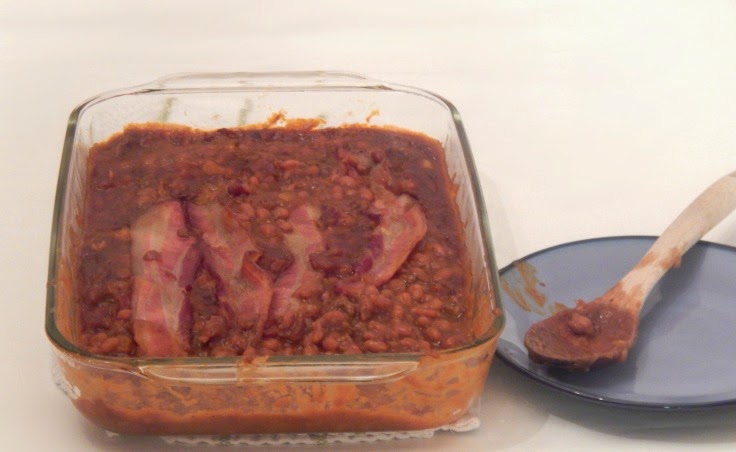 I hope you try making this delicious Bacon and Pork Sausage Baked Bean Casserole.
Do you have a favorite bean casserole you like to make?
I love comments or email me kseghers@rocketmail,com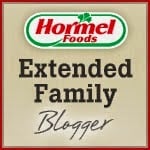 I'm a Hormel Foods Extended Family Blogger. This post was written as part of my participation in the group. I was sent the item mentioned to help facilitate this post.
     All opinions are my own and honest. See my disclosure 
here
. #Sponsored #HormelFamily