The first day of Kindergarten can be nerve wracking for parents…oh yes, and also for your child! So to arm you up with some jitter-reducers, here are five quick tips to make the first day a little less tearful!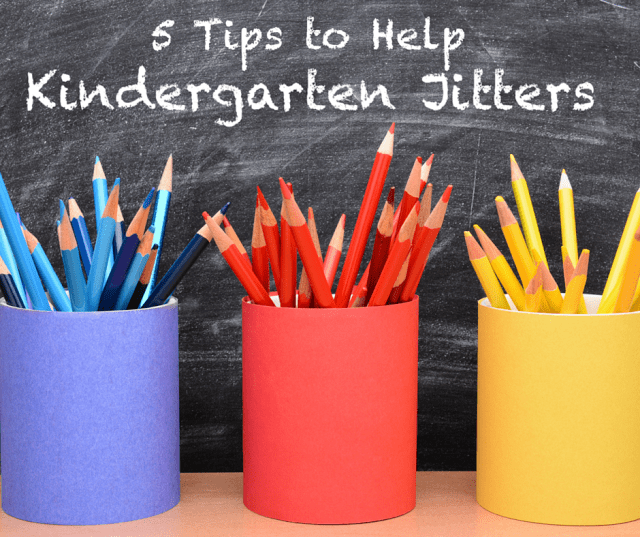 1. Buy cool stuff! No, seriously, do it. Nothing gets a kid more excited about Kindergarten than some cool accouterments! So, bring on the Minion backpacks, the Elsa lunch boxes, and the Marvel water bottles. Balancing out the jitters with some excitement can go a long way.

2. Prepare, Prepare, Prepare. Go to all the pre-Kindergarten gatherings. Go to the Meet the Teacher Night and whatever else they throw your way! The more your child knows, the more comfortable they will feel. Walk around the room and show them where they will put their stuff and where they will sit. Show them the playground and where they will be picked up. If the teacher already has a daily schedule, get a copy and review it with your child. Be prepared to answer their questions over and over again. Little ears need to hear things repeatedly!

3. Accept your child's fears. Our knee-jerk reaction is to tell our kids they have nothing to worry about. As good parents, we say things like, "Kindergarten isn't scary" or "Don't worry." Well, Kindergarten can be scary and it is normal for them to feel a little jittery. When your child tells you they are scared to go to Kindergarten validate their fears. "I know it is scary to go to Kindergarten. I will help you get through it. I will make sure you know where to go and what to do." These type of assurances can be more effective and powerful.

4. Bring a comfort object for their cubby. Most Kindergarten classes have a place for kids to put their stuff. Ask the teacher if it would be okay to bring something from home to keep in their cubby. A stuffed animal or small blanket can bring your child comfort. If they get upset, they can go hug or smell (yes, smell) their favorite animal or blanket. Smelling home can bring some comfort to young kids.

5. Keep your emotions in check. Kids have a sixth sense to momma stress. You might be saying all the right words, but your kid can sniff your fear. Try to keep a calm demeanor. Do not keep asking your child if they are alright. If you notice your child clinging to your leg with a death grip – throw some assuring words their way. "I know new things can be scary at first. I am going to show you where to go and what to do." Do not hesitate, waiver or stalk your child (you know who you are!) when it is time to leave. When you decide to go – go. Do not peek through the window, hide behind the corner or stare through your car window for hours. Little people see all. Confidently give your child a kiss and leave (tearing up as you walk away is allowed).
Kindergarten is one of many firsts! Before you know it – you'll be teaching them to drive and checking their text messages. Soak up these times. Their face won't need spit cleaning for long!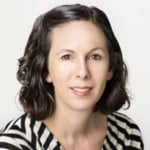 Natasha Daniels is a child therapist who finds the humor in toddlers. She has three crazy children at home that make her laugh, love and hide. When she is not working in her private practice, she is hiding in her closet trying to give advice to other moms! Her book How to Parent an Anxious Toddler will be released next month. You can find Natasha on her blog AnxiousToddlers.com .