Here's a cute printable that you can print out to show your child 's teachers you appreciate them. You can make the Polymer Clay Heart to go along with the card or skip that part. Here's the printable you can download for free and the tutorial for the Heart Pin.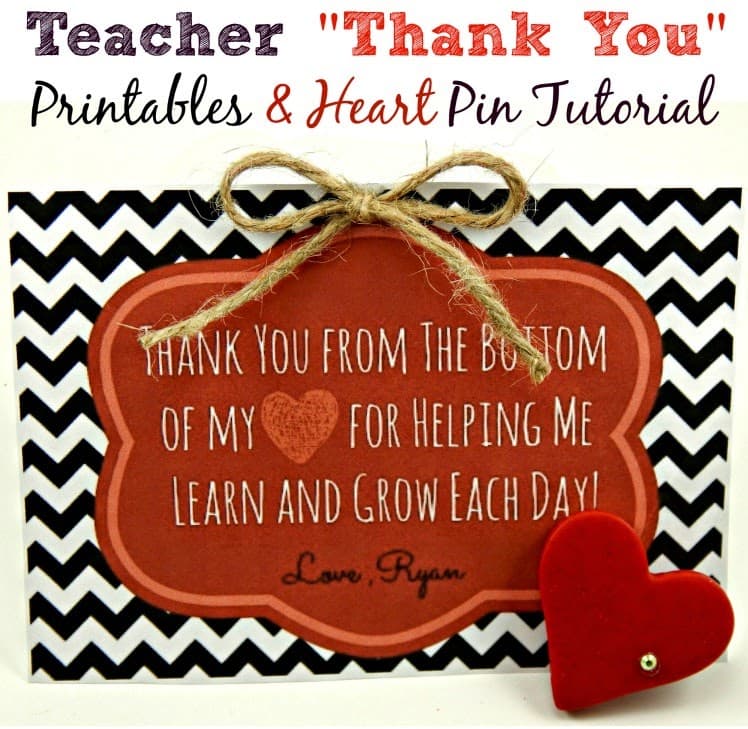 Print out the cute printable on card stock and make a polymer clay heart to attach to the card. It makes a sweet gift. You have two choices of prints, both cards do not include a name.
Download your printables free now:
Just print the printable of your choice and cut it out.
Print out the "Thank You" card, attach it to a special gift of your choice or use my idea.
Here's what you need to make the Polymer Clay Heart:
Red Sparkly Polymer Clay (makes four hearts)
Small Heart Cookie Cutter
Wax Paper
Cookie Sheet
Small Crystals (I bought mine from Michael's)
Hot Glue Gun or Craft Glue
Rolling Pin
Adhesive Bar Pins
Jute (for print)
How to make the Polymer Clay Hearts: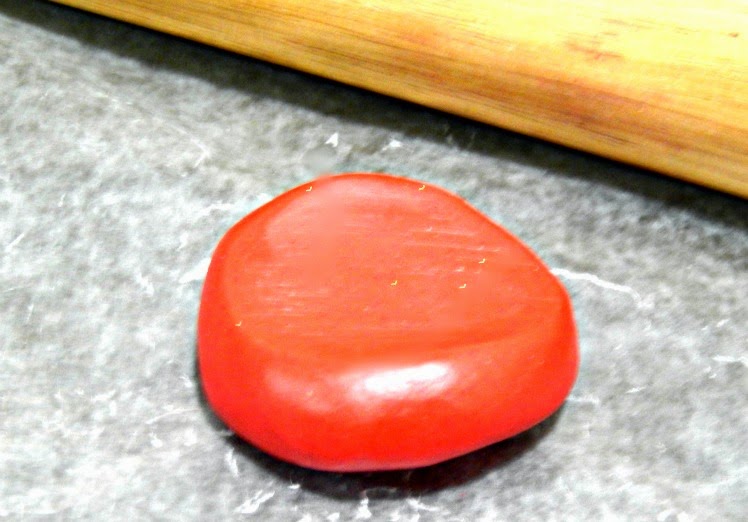 Knead the clay into a smooth circle. Using a rolling pin, roll the clay out flat on wax paper.
Using a heart shaped cookie cutter cut out a heart. Place the heart on a cookie sheet and place in the oven. Bake for 20 minutes at 275 degrees. Do not preheat the oven. Remove from oven and let cool. Next, glue a crystal onto the heart. Flip the heart over and stick the pin bar on.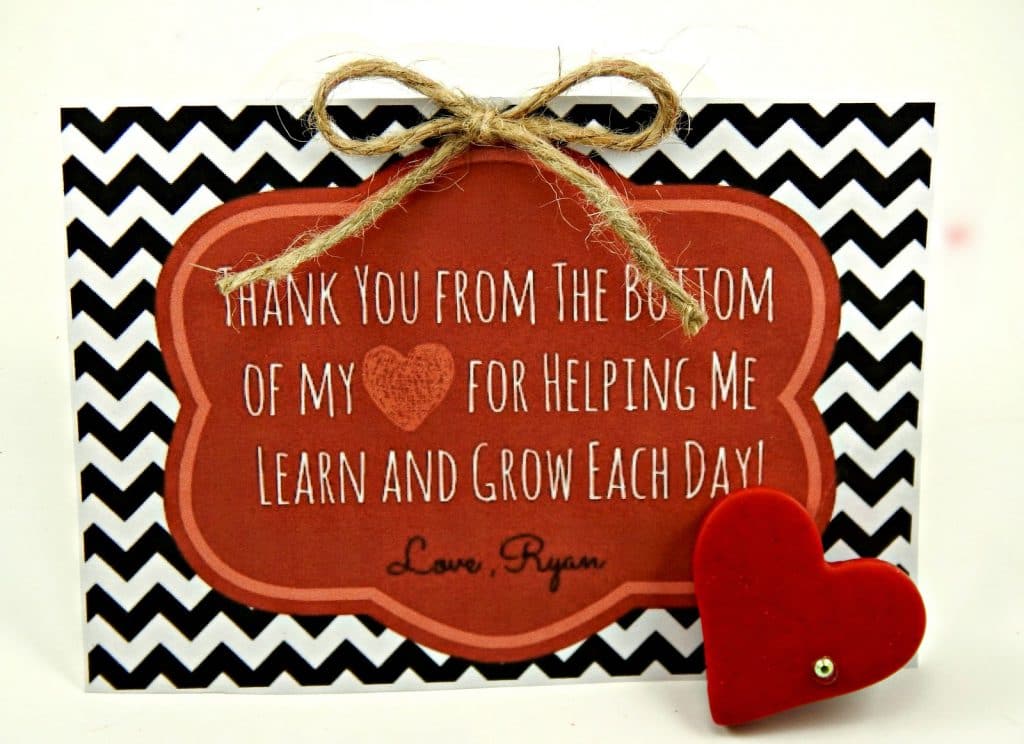 Print out your printable. Using Jute make a  bow,  attach to the card using glue. Use a hole puncher to make two holes on the bottom part of the card to slide the pin on. That's it!
 What do you think?