Four years ago on February 1st I gave birth to the most beautiful baby boy. When he was placed in my arms for the first time I remember being overwhelmed with tears of joy! I unwrapped his blanket to marvel at his beautiful pink skin and kissed his cheeks, fingers and toes. I laid in the hospital bed for hours admiring his sweet little face. My baby had me wrapped around his little finger and madly in love with him from the first time I held him! I was 42 years old when I gave birth to my baby.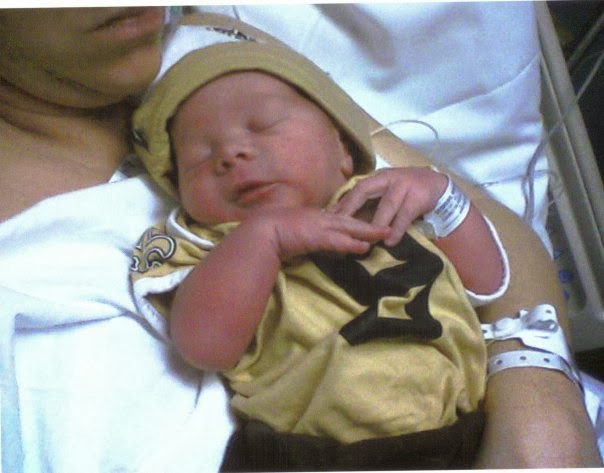 Having my baby validated the decision I made twelve years prior. When I was thirty years old I was told I needed a hysterectomy due to severe scar tissue and endometriosis. My pain was sometimes unbearable but I refused the surgery and dealt with the pain. I was told by several doctors that I already had two children that I shouldn't worry about having more !
After years of fertility drugs and eventually becoming a foster parent I gave up on the notion of conceiving more children. My marriage to my older children's father ended in divorce after fifteen years. I never thought about having more children until I married my current husband five years ago.
When my current husband and I married we talked about our future and the desire of wanting a baby. I explained to my husband there was a strong possibility we would never have a child together. We were married one month when I found out I was pregnant for my little boy!

2nd Birthday
3rd Birthday

4th Birthday
I 'm happy I chose to listen to my inner voice ignoring the advice of my OBGYN doctor sixteen years ago ! My life today would be different without my little boy. My little boy has brought so much love into our lives. I couldn't imagine life without my him!
Have you ever made a decision that changed your life?
I love comments or email me
kseghers
@rocketmail.com
Kim xoxo