Every New Year I make resolutions and, each year I don't follow through with them. I have good intentions. So this year I decided instead of making a list of New Year's  resolutions I know I won't keep, like losing weight or giving up Coca-Cola. I decided to make a list of some bad habits I have and, try to change them.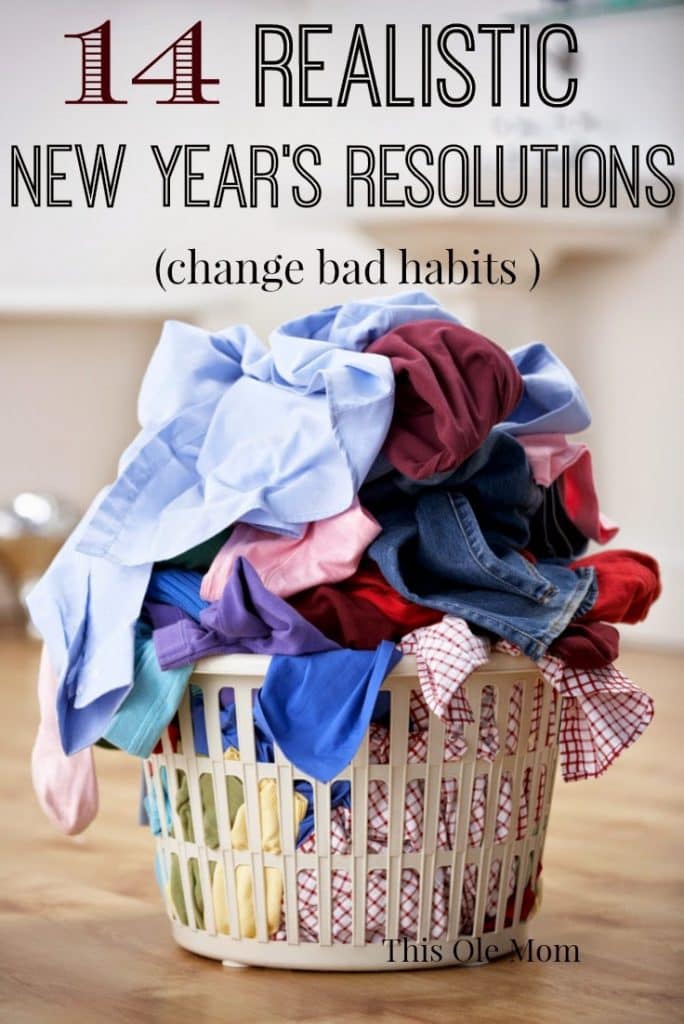 Here's my list of New Year's Resolutions for 2015:
1. I will try to remember to put the cap back on the toothpaste after I use it.
This is simple but, for some odd reason, I have a hard time following through with this task.
2. Rinse out the bathtub after I shave my legs.
Alright I know I should do this but, it's only my husband that uses the shower after me.
3. Stop using my treadmill as a coat rack and, start hanging my clothes up in my closet.
My thought … at least it's getting used!!!
4. Plug in my cell phone and stop hitting dismiss when the battery is low.
5. Stop driving my car on fumes and , fill it up before it runs out of gas.
Yes, I know it's bad for my car!
6. Start putting my shoes away in my closet when I take them off instead of having to go on a shoe hunt every time I need a pair of shoes to wear.
My thought. I'm getting exercise running around the house looking for them.
7. Buy enough purified water to fill up the fish tank instead of filling it with half purified water and half faucet water.
8. Start pinning or tying my socks together before I wash them so; I can stop wearing mismatch socks.
9. Remember to buy a stain remover so I can scrub the stains out of my son's clothes instead of pile them up in the GET OUT STAIN PILE!
10. Dust my furniture more often not just when I know company is coming over.
11. Start throwing away shampoo bottles and containers when they become empty instead of letting them take up room on the shower caddy.
12. Make my bed instead of pulling up the comforter and trying to smooth out the lumps!
13. Start putting the microwave glass plate back on track when it comes off instead of using it and listening to it make noise! Thump, Thump, Thump!
14. Fold clothes instead of letting it pile up in the laundry baskets.
I have decided to start changing one or two of my bad habits and work my way through the list. My goal is by next year to have changed all my bad habits I have listed.  I think it's important to set realistic goals and work on them. Setting unrealistic goals can cause setbacks.
Do you have some habits that you would like to change this year?
I love comments or email me kseghers@rocketmail.com
Happy New Years! 
Kim