It is summertime, and we know that kids need some fun and entertainment. Water Parks are perfect for running off energy and keeping kids cool in the hot weather. Enjoy these 10 Best Water Parks for kids that offer different themes and attractions to interest everyone in your family.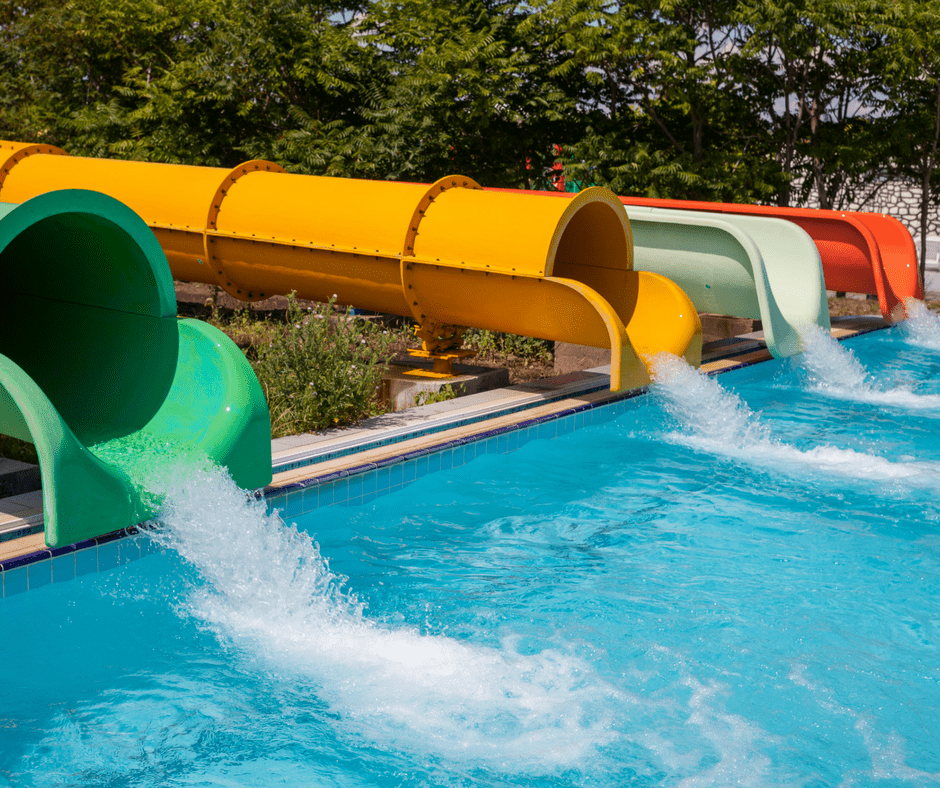 Evergreen Wings and Waves Waterpark – Located in Oregon
This waterpark is unique. It has a Boeing 747 on its roof that has water slides coming out of it! This waterpark is a perfect place for the boys and girls who love Aeronautics and water. This Aeronautical attraction has 10 waterslides and a wave pool. $30 per person and $10 for a Dry Pass.
Schlitterbahn South Padre Island Waterpark – Located in Texas
It has a giant sandcastle cove for the beach loving kids. This park is indoor and outdoor to help you stay cool, 15 attractions and tons to eat with excellent views. General Admission is $50, and Child/Senior is $40 each.
Avalanche Bay – Located in Michigan
Amazing place to go if you want to experience a surf simulator. It also has 12 attractions and places to rest. Even more amazing is it has a waterslide with a 10-degree vertical drop at the beginning. A general pass is $43, Junior Pass is $36, and a Chaperone pass is $10.
Hershey Park – Located in Pennsylvania
Great place for chocolate lovers! 15 attractions, candy themed, Sandcastle Cove, plus more. It has more than just a waterpark as well. All park sections are included in the ticket. General Admission $65, Junior/Senior $42 and Under 2 is FREE.
Splish Splash – Located in New York
22 fun attractions to keep you busy and having fun. Different themes throughout to keep interest. Enjoy slides, rides, and lagoons. Tons of delicious food to keep your energy up! General admission is $48, and Junior/Senior is $33
Great Wolf Lodge – Located in Washington
12 different water attractions including a water fort tree house. What kid wouldn't love that? You will have to stay at the lodge to get the passes, so this would be a perfect vacation with plenty of other attractions, especially if you can get a great deal.
Disney's Typhoon Lagoon – Located in Florida
11 attractions that include 4 different falls want so much to do. This will keep you busy for a couple of days. Add in great food and of activities for everyone. Age 10+ is $62 and Ages 3-9 is $56. Great for the family!
Waterville USA – Located in Alabama
11 fun waterpark attractions with an amusement park as a plus! Putt-Putt, Kiddie rides, and a giant trampoline are ideal for different ages. General Admission is $36 Senior/Junior is $26, and 2 and under for waterpark is FREE!
Legoland Water Park – Located in California
15 attractions and this summer the opening of Surfer's Cove! You can build a raft, get soaked and much more. This park is attached to the main Lego Land where you can combine your tickets to enjoy both parts. A combo is $101 for general admission and $95 for ages 3-12.
Disney Blizzard Beach – Located in Florida
This park is Ice and Snow themed which will help you stay cool in the summer. Houses 11 attractions to keep your interest. Rides with big drops, spinning, and even relaxed thrills will give everyone something. General Admission is $62, and Kids 3-9 is $56.
You might also want to check out these helpful tips. If you're traveling to the beach soon with kids check out these tips and if you're going to a water park check out these tips.
Hope you find ways to cool off this summer and have some fun doing it! Water Parks are perfect for all ages, but also keep you cool and entertained. Enjoy your summer!
PIN ME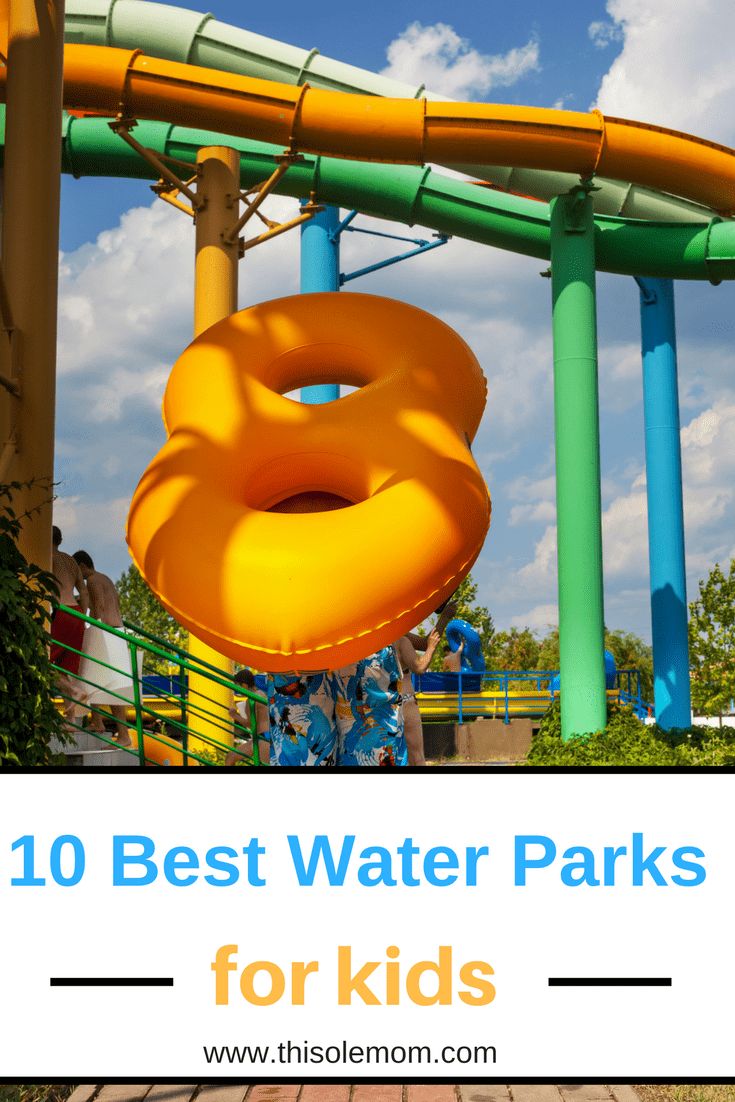 This list is not in any particular order! 
This post may contain affiliate links and sponsored ads, using these links help support my blog.